About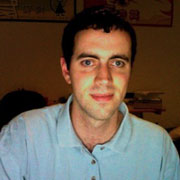 About this blog

Designer Daily is a blog for designers and webdesigners by Mirko Humbert, a Swiss graphic designer who shares his thoughts on design, ressources and tips for designers, beautiful stuff & more. Don't worry if you are not a designer, you are also welcome to browse around and enjoy yourself.

About the author, very short bio

I have been working as a freelancer for more than 4 years now in my little city of Fribourg, Switzerland, with a 6 months trip to Shanghai in the middle of this. After graduating from the eracom in Lausanne, Switzerland, I immediately jumped into the freelancers bandwagon. Before that, I did in no particular order: live for 2 years in USA, play basketball a lot, arrive on earth on the 7th of mai 1980, have 2 brothers,…

I am also available for all kind of design jobs such as: logo design, book covers, book or ebook layout, brochure creation, flyer or poster design, psd layout for a website, wordpress template, drupal template, banner design,… well, anything you can think of.
When I'm not blogging on Designer Daily, I write for other design blogs, such as GraphicDesign.com, WebDesignerDepot, Design Reviver or SixRevisions.
If you just want to connect with me, please add me as your friend in one of the following social networks

How to use this blog?

After experimenting a while with the blog, I've come to a conclusion that separating design articles and cool stuff found around the web would be a good idea. So basically, people looking for longer articles should subscribe to the RSS feed of the blog, updated almost daily depending on my schedule, and people who love to discover lots of visual coolness should take a look at the link blog, it's updated several times a day so you can subscribe to via RSS or follow it if you are a Tumblr user. Hint: on the regular blog, I write a post at the end of every week linking to the best of the link blog. Car Mot Reading Mot Reading Car Mot Reading At Great Rates Genuine Mots with a Free Retest.