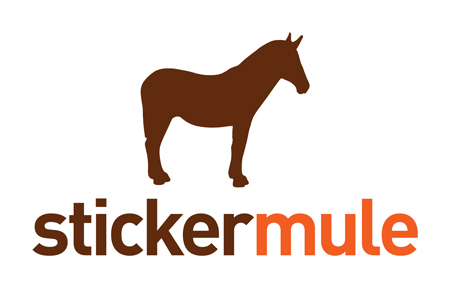 Sticker Mule will be giving away a $100 coupon for an order on their website to a Designer Daily reader. If you are looking to print cool custom stickers, now is the time to enter.
How to enter?
Just add a comment with a link to an inspiring piece of work you saw recently on the web, it can be your own work so you can even do some shameless self-promotion right now. Only add one comment or you will not be included in the winner selection process.
When does it end?
We will chose a winner using a random number generator on February 22, 2011, at 12:00 pm, chinese time.
About Stickermule
Sticker Mule is the easiest way to buy custom stickers & skins. They fix artwork problems for free and provide free shipping to anywhere in the US.
Their products are made using the best printing technology. The result? Full color sticker printing at really low costs. Whether you need 50 or 500,000 stickers, nothing beats the mule.