Art
Art is always one of the best sources of inspiration for designers.
May 27, 2015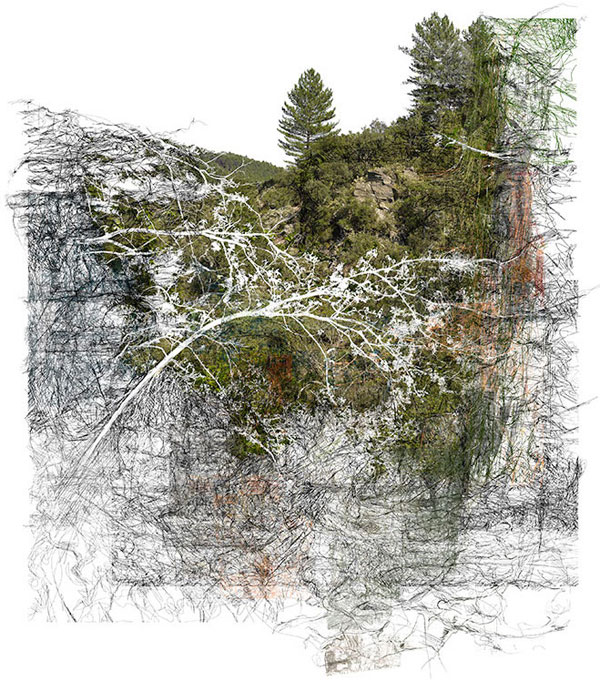 French artist Bertrand Flachot merges photos with drawings
On his website, Bertrand Flachot labels himself a drawer and a photographer. Unlike most of the people who practice these two crafts, the French artist combines the two in impressive artworks that often confuse the viewers. Based in Paris, Flachot likes to work in large formats with photos, installations, or line-based drawings.
May 19, 2015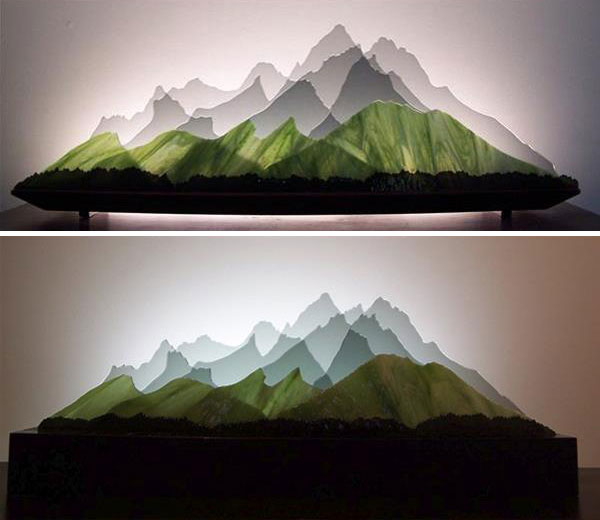 Customizable 3D layered glass sculptures
Lucie Boucher and Bernie Huebner are the co-founders of Stone Ridge Glass, a company specialized in glass art. They do commission work, but their most famous product are by far the glasscapes, some cool landscapes made of layers of glass that can be moved to change the view. Technically, the artists work by hand to cut the […]
May 16, 2015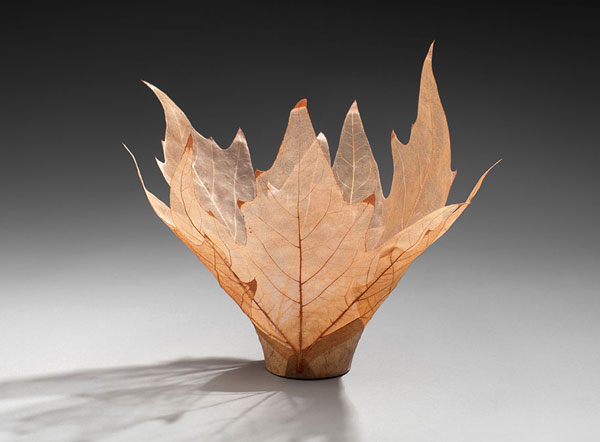 Delicate bowls made of leaves
Kay Sekimachi, a Japanese American artist, made some impressive bowls using tree leaves. She used Japanese paper, Krylon coating, and watercolor, to reinforce a structure based on the skeleton of leaves. Her bowls will be on display at the Bellevue Arts Museum starting in July 2015, along with Bob Stocksdale's work. The two artists were […]
May 12, 2015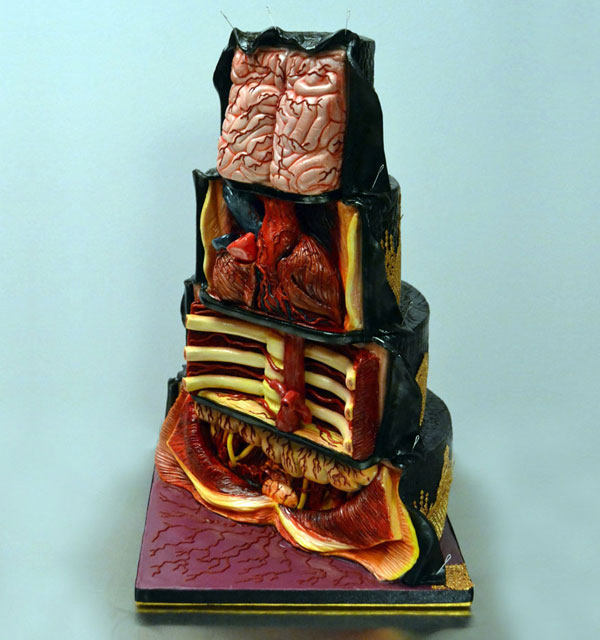 Incredible cake art by Annabel de Vetten
Annabel de Vetten's cake certainly don't look like the kind of dessert you'd like for a wedding or any kind of festive event, yet they are probably the most beautiful I've even seen. Too creepy for most, the cakes look incredibly realistic and always somewhat related to death and misery. At the Conjurer's Kitchen, de […]
May 11, 2015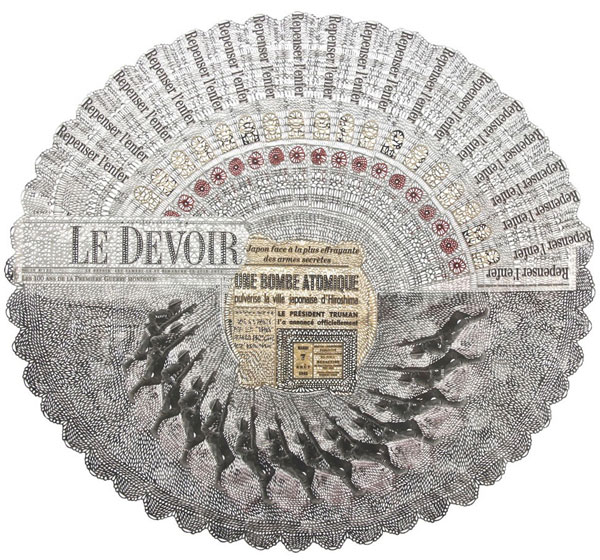 Spectacular paper cuts in newspaper collages by Myriam Dion
I'm a big fan of paper cutting art, and I tend to have a soft spot for collage art when it's done right. You can imagine how happy to discover art that combines both techniques in complex artworks. To discover more pieces like the ones featured here, just head to Myriam Dion's portfolio site and […]
May 9, 2015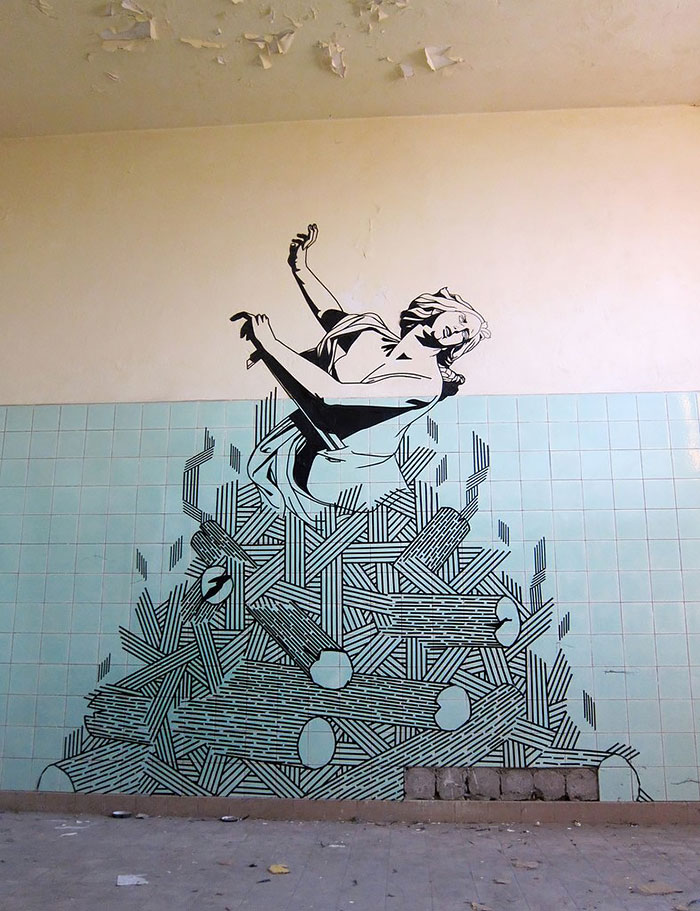 Street art made with tape
Some say that the medium is the message. I don't know if it's entirely true, but this street art made with tape surely shows that the way the message is conveyed is very strongly influenced by the medium. An Australian street artist who goes by the name Buff uses tape to avoid any problem with […]