Art
Art is always one of the best sources of inspiration for designers.
April 2, 2015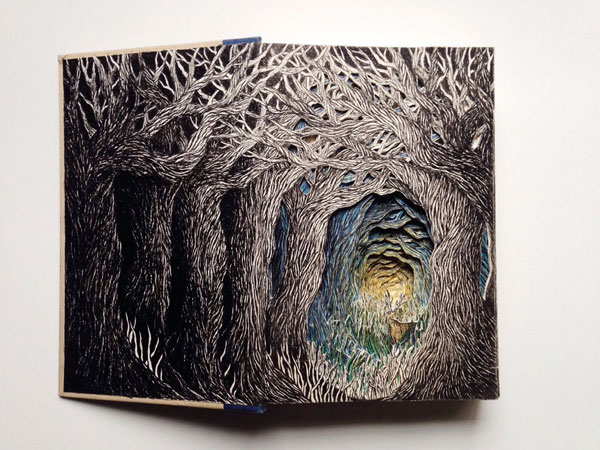 This artist gives a new life to old books
After Peregrine Church and his Rainworks, here we have another Seattle-based artist who creates amazing art. Isobelle Ouzman alters old books that she finds in Thrift stores, then works on it to give it a new life. Each book has its pages carefuly cutted and illustrated, which usually gives it a whole new meaning. You can […]
April 1, 2015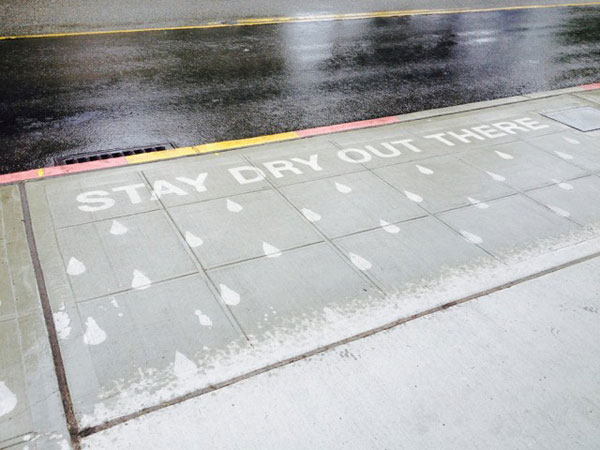 Rainworks: street art activated by the rain
Some people feel down when it rains, and they need to be cheered up a bit. Seattle artist Peregrine Church had an idea to bring a smile to the face of rain-haters, he creates rainworks. Rainworks are positive street art messages that only reveal when it rains. To write down the message and create the drawings, the […]
March 31, 2015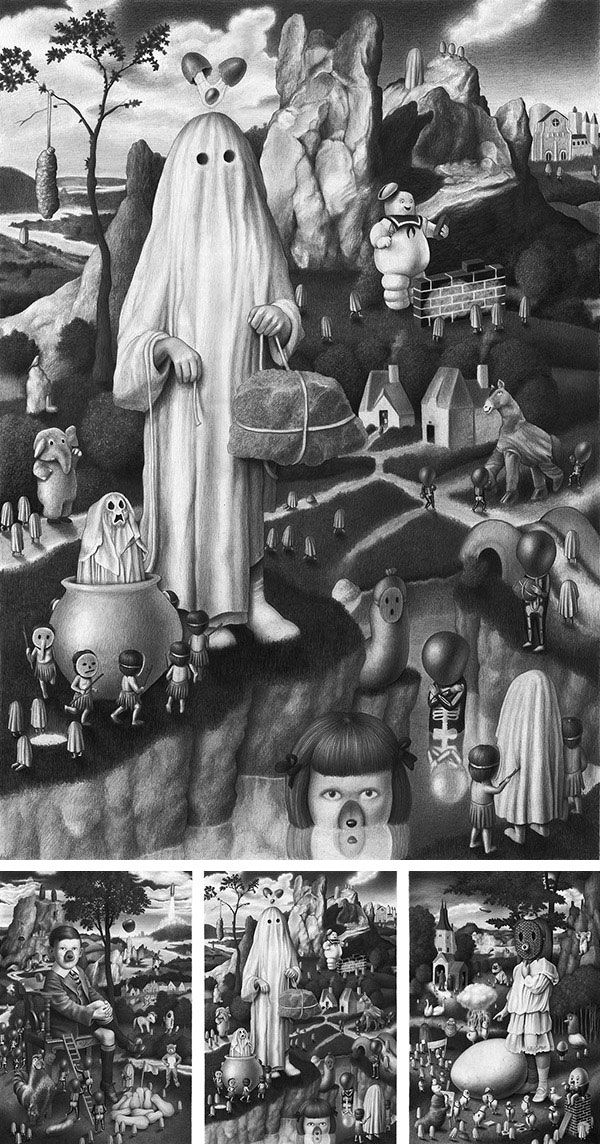 Amandine Urruty creates bizarre worlds and characters in black and white
French illustrator and artist Amandine Urruty has created her own bizarre world that draws and paints over and over. Mask-wearing characters sit among flying objects and tiny persons doing stuff give us an endless amount of things to look at in her paintings. Inspired, among others, by Hieronymus Bosch, she has been categorized into pop-surrealism […]
March 28, 2015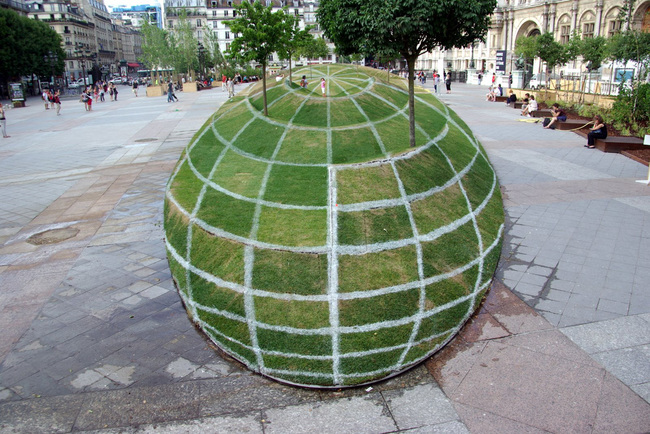 15 optical illusions that will blow your mind
Sometimes the human brain gets confused with the illusions at a first glance. Below we have 15 optical illusions which will appear something else if you keep staring continued. Have a look at them below! 1. Giant 3D globe It seems like a giant 3D globe, but it's different in actual. It's completely flat instead. […]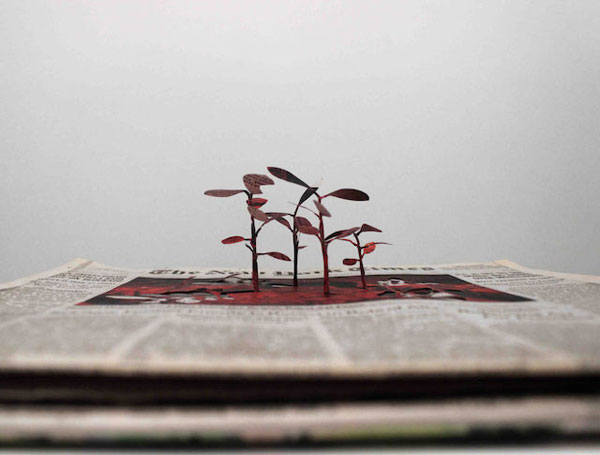 Minding my own business: newspaper cutouts by Yuken Teruya
Japanese artist Yuken Teruya found inspiration in a New York Times article to title this artistic project. To express his feelings about the articles he reads, he cuts out little sprouts out of the articles' images, thus building his own little newspaper garden.
March 27, 2015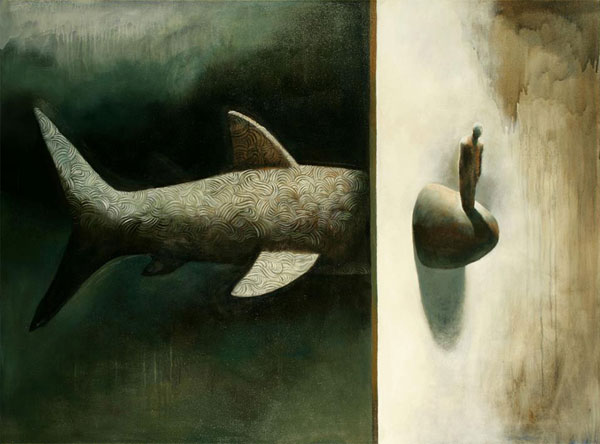 Samuli Heimonen's artworks come straight out of his dreams… or nightmares
There are a lot of things going on in Finnish artist Samuli Heimonen's head. In his paintings, the artist sets up great scenery that seems to come straight out of a dream, and sometimes out of a nightmare. If you enjoy oversized animal heads, colorful forests that seem to float in the air, cloudy empty areas […]