Art
Art is always one of the best sources of inspiration for designers.
March 21, 2015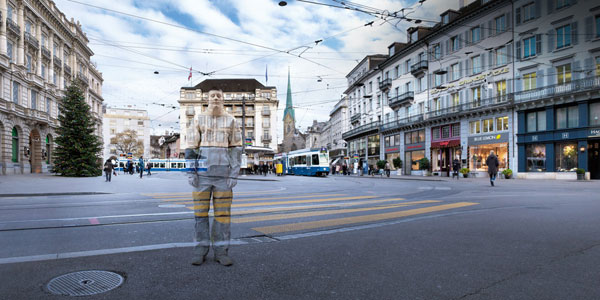 Hidden in plain sight: a Swiss advertising campaign inspired by Liu Bolin
The Zurich Public Transport recently launched a campaign to promote their job opportunities. The jobs of public transportation don't get much exposure despite often being held in public, so the agency behind the campaign thought it was a good idea to play with that. They took employees from the company and painted them to blend […]
March 16, 2015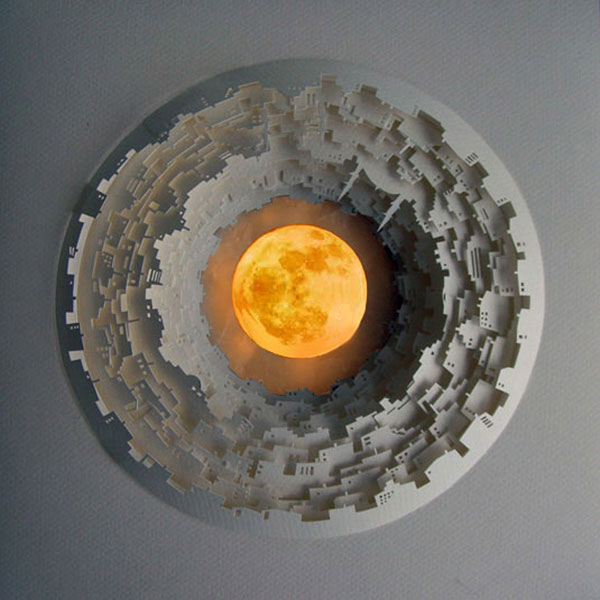 Circular paper cut scenes by Nermin Er
Based in Turkey, Ermin Er creates spectacular paper cuts that are enlightened from the back. He cuts the paper in a circle at the center, creating one skyline for each sheet of paper. With multiple layers added, he creates a spectacular effect that only gets better once you add light. You can discover more of […]
March 14, 2015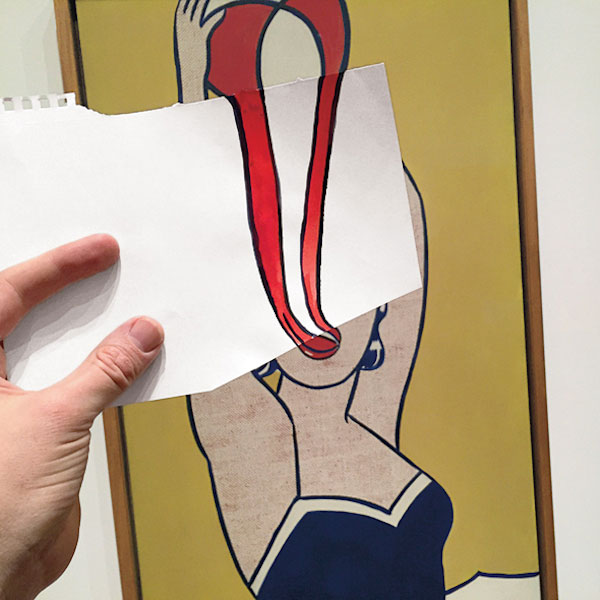 Illustrations in context complete MOMA artworks
New York based illustrator Christoph Niemann's work often uses humour. We already featured him for his American illustrations, and he has often proved being very funny. His recent series at the MOMA in New York also plays with the landscape, with the artworks of the museum to be more accurate. He completes the artworks with […]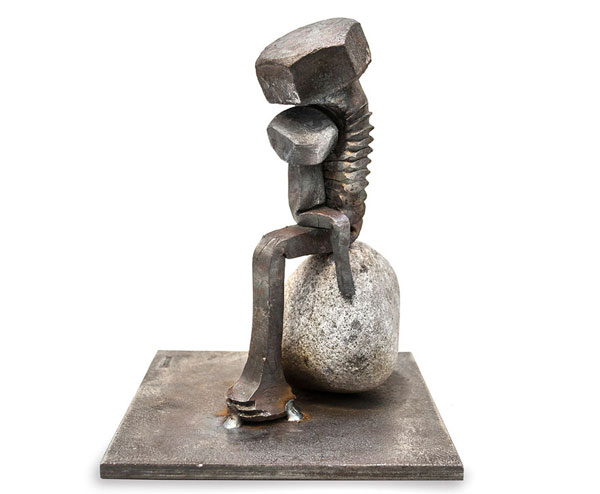 The art of steel: when steel nuts and bolts come to life
Tobbe Malm is a Swedish blacksmith who also proved he is a real artist. In his sculptures, Malm bring steel nuts and bolts to life by giving them human form and creating little scenes. The most stunning part of his work is probably the emotion that comes out of these artworks. These bolts have a […]
March 13, 2015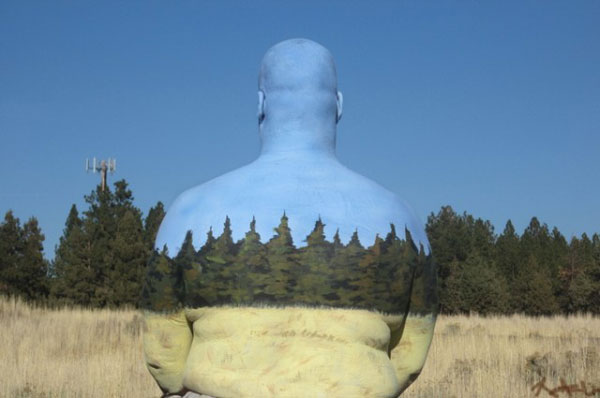 Camouflage done right: Natalie Fletcher's art blends with the landscape
Natalie Fletcher's photography of naked body will not shock anybody, as you will need to find where the bodies are first. The body painter blends her models into the landscape before taking photos, and the results are pretty amazing. This project immediatly made me think the Chinese camouflage expert, artist Liu Bolin.
March 11, 2015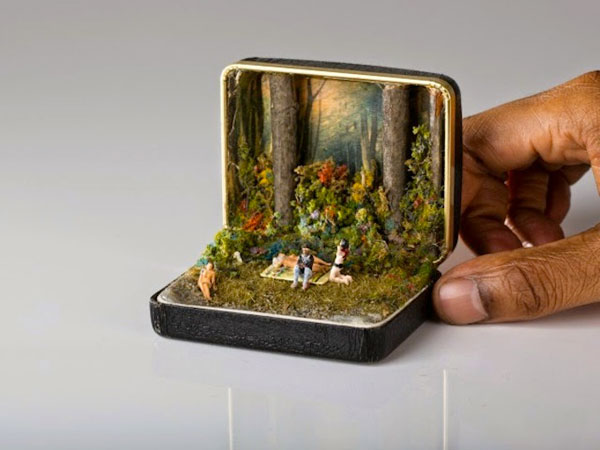 Miniature dioramas hidden in ring boxes
Most of us wouldn't know what to do with vintage ring boxes, apart maybe from putting small stuff in it. Talwst gave it some thought after a Paris market vendor handed him an antique box and asked hime to do something with it. Talwst decided to make miniature scenes inside the box. He did a […]