Art
Art is always one of the best sources of inspiration for designers.
March 13, 2015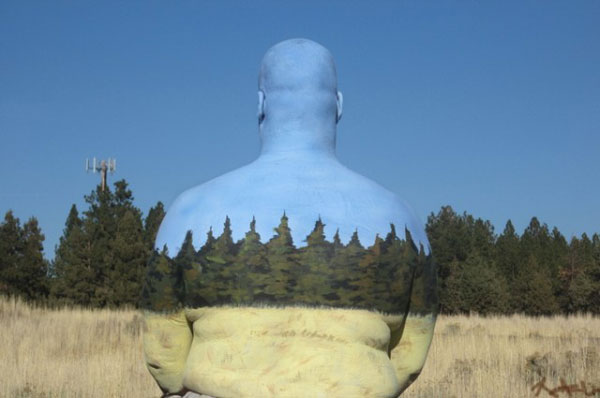 Camouflage done right: Natalie Fletcher's art blends with the landscape
Natalie Fletcher's photography of naked body will not shock anybody, as you will need to find where the bodies are first. The body painter blends her models into the landscape before taking photos, and the results are pretty amazing. This project immediatly made me think the Chinese camouflage expert, artist Liu Bolin.
March 11, 2015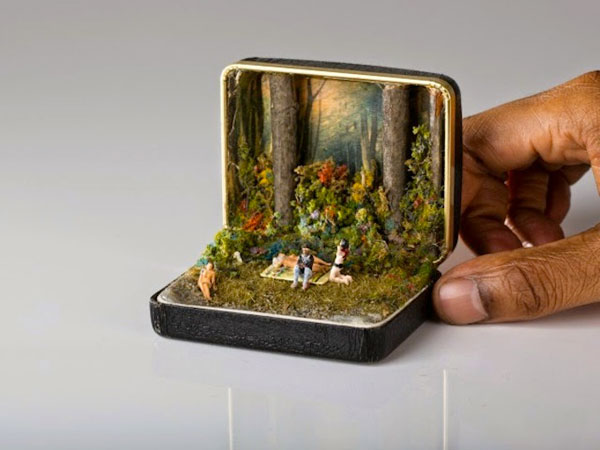 Miniature dioramas hidden in ring boxes
Most of us wouldn't know what to do with vintage ring boxes, apart maybe from putting small stuff in it. Talwst gave it some thought after a Paris market vendor handed him an antique box and asked hime to do something with it. Talwst decided to make miniature scenes inside the box. He did a […]
March 10, 2015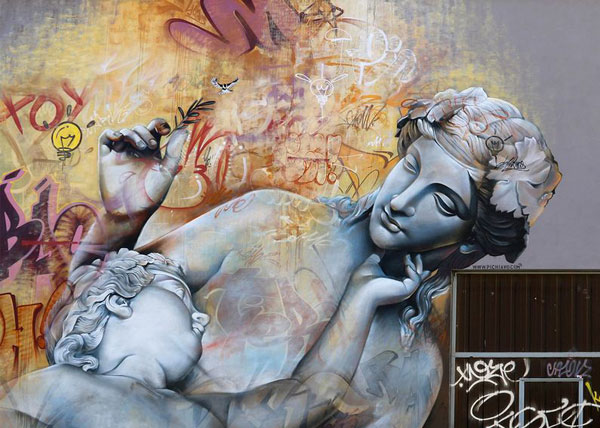 Pichi & Avo: when classics meet graffiti
Pichi & Avo are the artistic duo that might finally reconciliate classic art lovers with graffiti afficionados. Their street art pieces use some classic figures and blend it into colorful graffiti texts and drawings. The results are spectacular, and often quite surreal.
March 7, 2015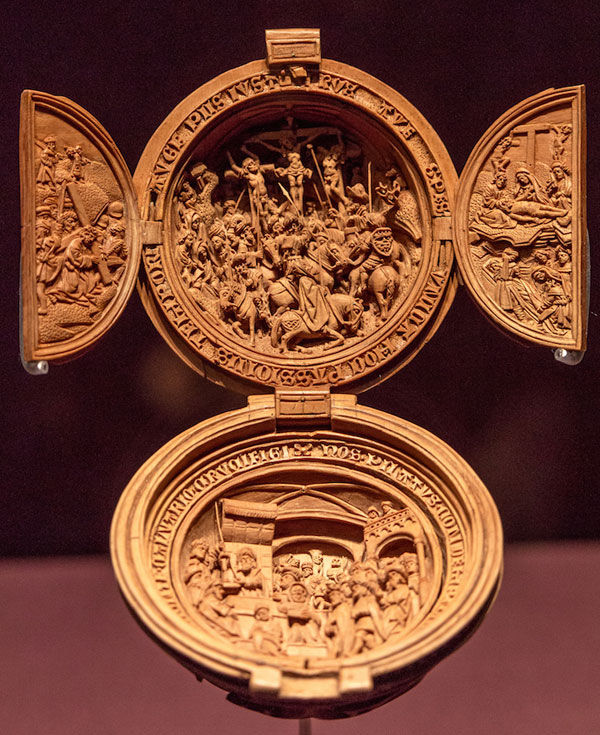 A 16th century prayer nut with incredibly detailed scenes
In Middle-Ages Europe, especially in the Northern part, devoted people would often carry a prayer nut, an item that could be kept for praying anywhere. The object get its name from its appearance, it looks like a nut, and would often reveal details carvings, like in the pictures in this post. Some aromatic fragrances would […]
March 5, 2015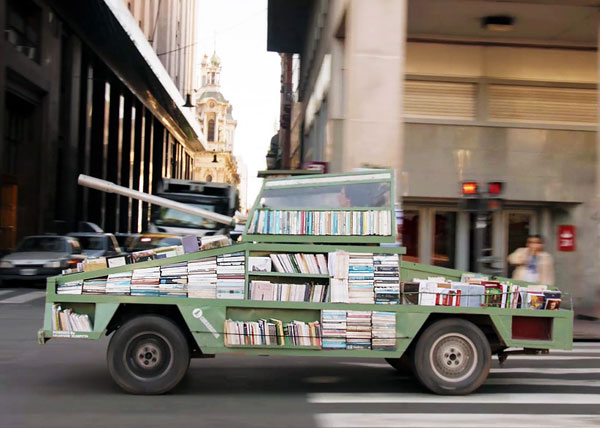 The tank library will bomb you with litterature
This vehicle is actually a Ford Falcon that was re-purposed into a book-carrying tank. This project, rightfully titled "Weapons of mass instruction", was created by Buenos Aires based artist Raul Lemesoff and sponsored by 7up. The book travels with around 900 books that are distributed for free while going around Argentine's cities and rural communities. […]
March 4, 2015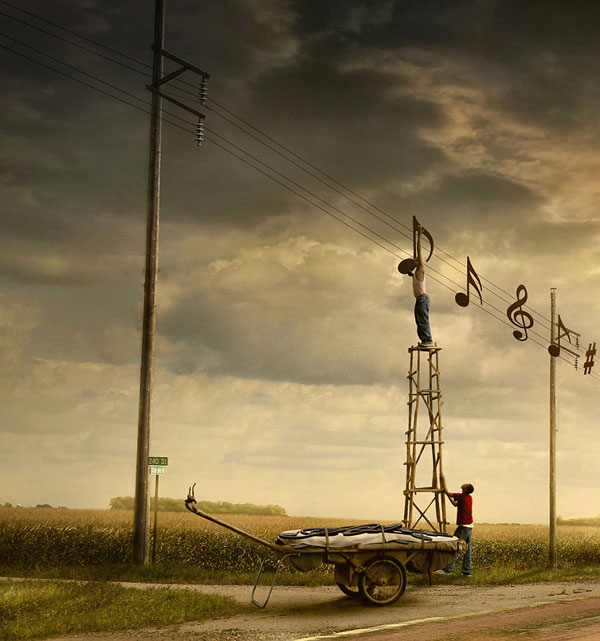 Surreal photo manipulations by Anil Saxema
Working from Mumbai, India, Anil Saxema creates some surreal and playful scenes using Photoshop. His work is somewhat kitschy sometimes, but the ideas and execution are great anyway.