Art
Art is always one of the best sources of inspiration for designers.
March 28, 2015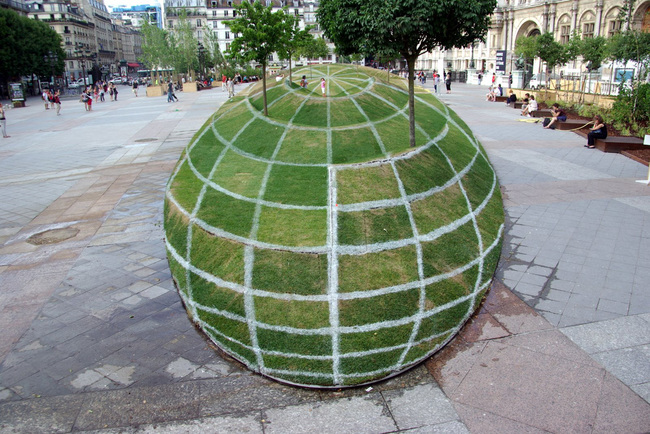 15 optical illusions that will blow your mind
Sometimes the human brain gets confused with the illusions at a first glance. Below we have 15 optical illusions which will appear something else if you keep staring continued. Have a look at them below! 1. Giant 3D globe It seems like a giant 3D globe, but it's different in actual. It's completely flat instead. […]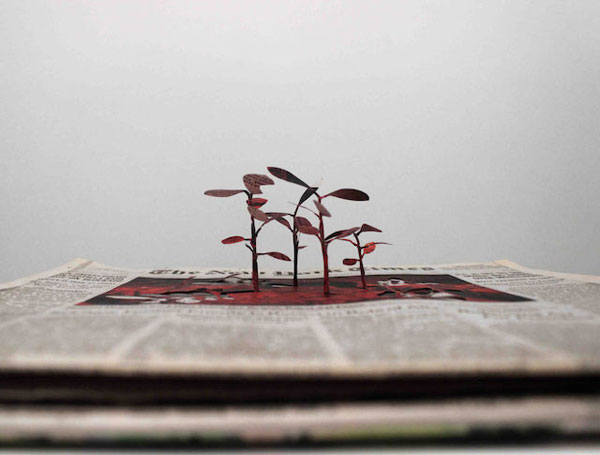 Minding my own business: newspaper cutouts by Yuken Teruya
Japanese artist Yuken Teruya found inspiration in a New York Times article to title this artistic project. To express his feelings about the articles he reads, he cuts out little sprouts out of the articles' images, thus building his own little newspaper garden.
March 27, 2015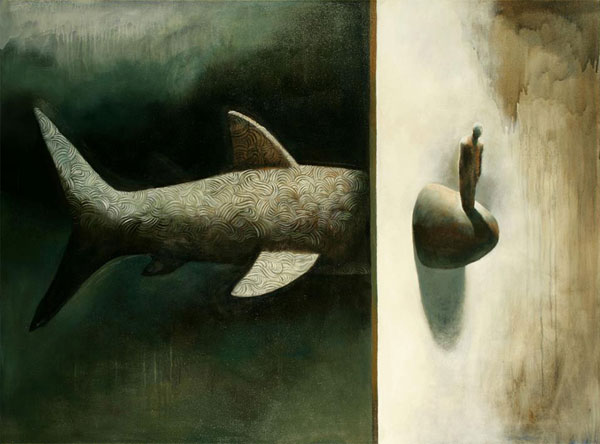 Samuli Heimonen's artworks come straight out of his dreams… or nightmares
There are a lot of things going on in Finnish artist Samuli Heimonen's head. In his paintings, the artist sets up great scenery that seems to come straight out of a dream, and sometimes out of a nightmare. If you enjoy oversized animal heads, colorful forests that seem to float in the air, cloudy empty areas […]
March 24, 2015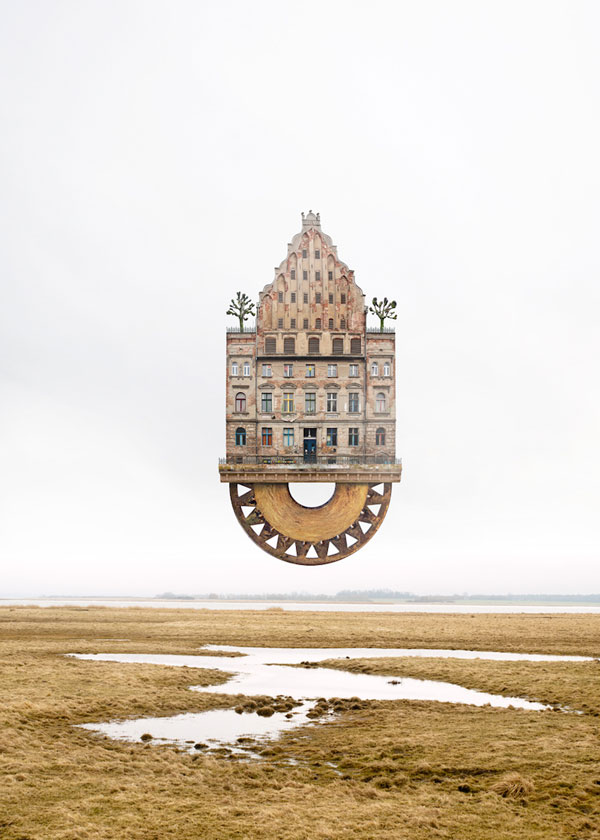 Would you live in one of Matthias Jung's surreal homes?
It is not really questionable that art is a subjective field. Whether you like an artwork or not depends on many factors, many of which have absolutely nothing to do with reason. These photoshoped houses by Matthias Jung had a terrific effect on me, I would really like to live in one of those. There […]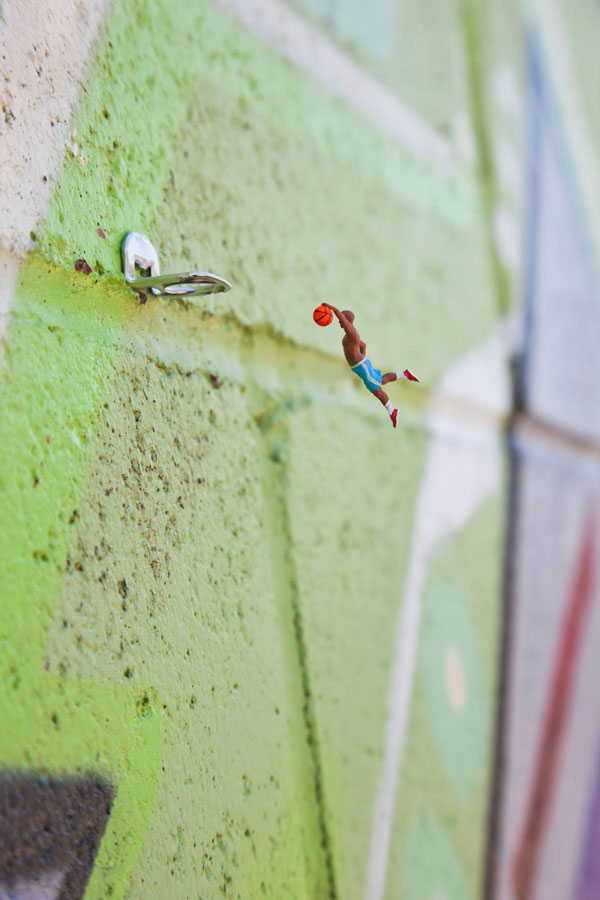 New miniature people in urban environment by Slinkachu
Slinkachu keeps on invading the streets on London with his tiny people. The London-based artist creates street art that will often go unnotticed, which is probably the most charming part about his work. Each artwork is a small scene with tiny people living adventure in the big people's world. It's always nice to see it […]
March 21, 2015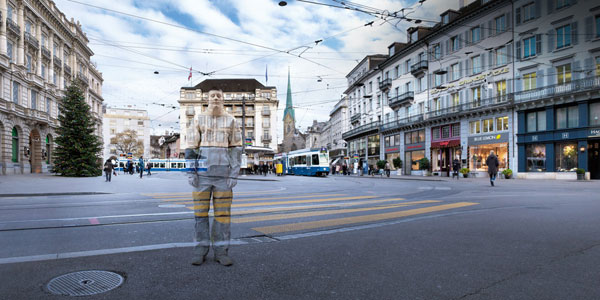 Hidden in plain sight: a Swiss advertising campaign inspired by Liu Bolin
The Zurich Public Transport recently launched a campaign to promote their job opportunities. The jobs of public transportation don't get much exposure despite often being held in public, so the agency behind the campaign thought it was a good idea to play with that. They took employees from the company and painted them to blend […]