Fonts
Fonts selection and resources for type designers.
January 6, 2015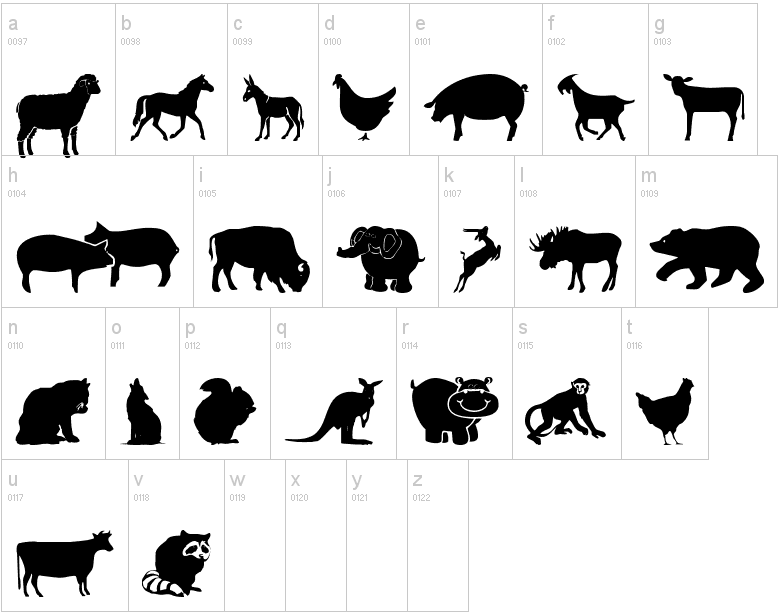 10 cool and useful dingbats fonts
Dingbat fonts are always fun to use. These fonts are something that is really different and extra-ordinary than other fonts. These fonts resemble interesting images instead of normal alphabets and numeric. Dingbat fonts are commonly used for creating custom bullets. It is also great for creating navigation buttons. One of the great advantages that you […]
December 30, 2014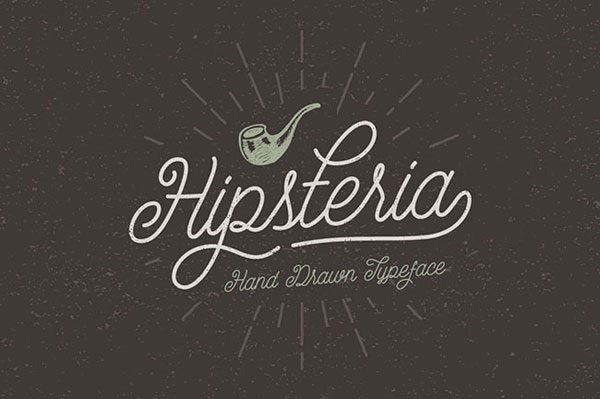 Script Font Bundle: 10 Gorgeous Typefaces for only $27!
Another amazing deal by our friends at Mighty Deals. I first shared it on my new font deals hub, where you can also find free fonts. This deal is a full bundle that will give you access to more great script fonts than you need. You can see a preview of these fonts in this […]
December 26, 2014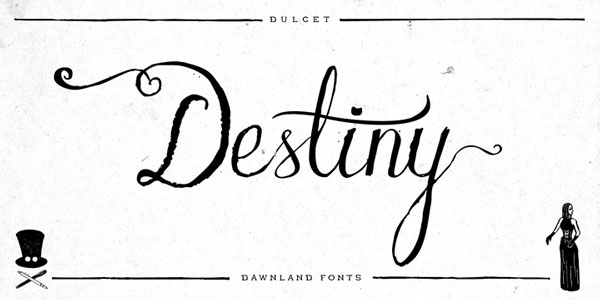 Dulcet: a gorgeous hand-lettered script font
Dulcet is a script font that may look a bit clumsy on the first look, but that is very elegant when used appropriately. It is hand-written, with high ascenders and low descenders, and a little grungy touch that sets it apart from common script fonts. This font works very well for invitations, t-shirts, posters, and […]
December 17, 2014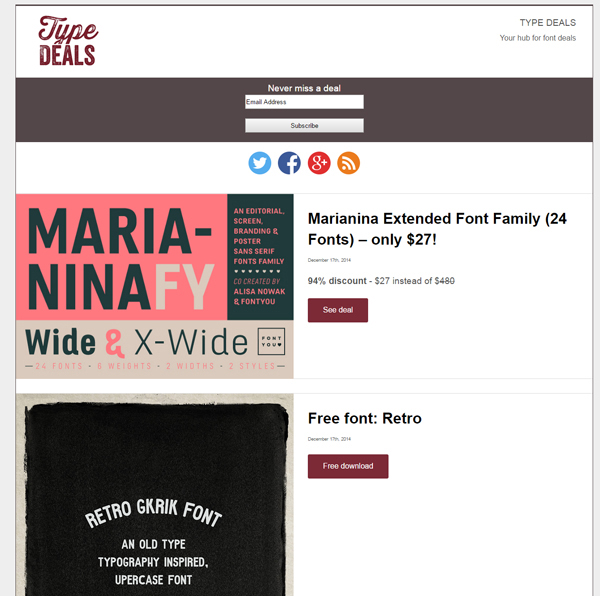 TypeDeals.com: a new site to find font deals and free fonts
I'm glad to introduce a new great resource for designers and font lovers in general: TypeDeals.com. This new site will become a hub to find type deals and free fonts. It will be updated regularly, so the best way to keep up with the best free and cheap fonts released will be to subscribe by […]
November 24, 2014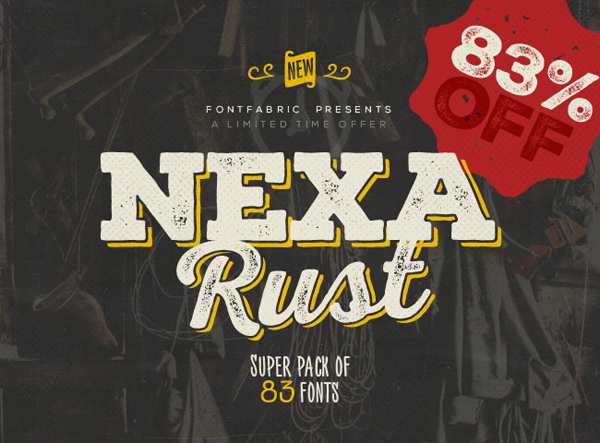 NEXA RUST – Super Mega Pack of 83 fonts for only $47
Part of the popular Nexa font family, Nexa Rust is an incredible typeface. With its 5 sub-families and 83 fonts, it can be used for almost any case of rusty and vintage design: logo design, titles, packaging,… If you purchase the entire font family, you'll get some rusty slab-serif, sans-serif, brush script, and many cool […]
November 20, 2014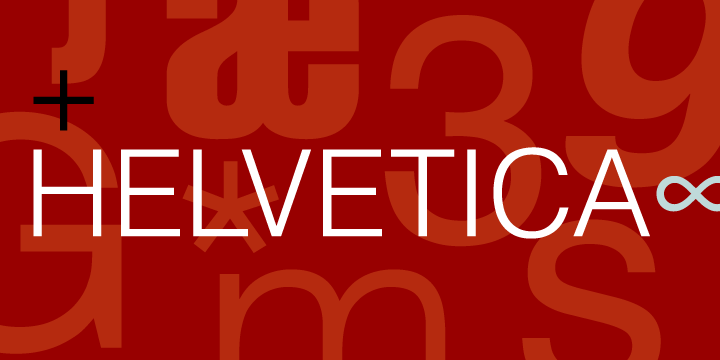 12 corporate fonts that won't let you down
Are you looking for corporate fonts in order to design your company's brochure, magazine, pamphlets, logo, website or for advertising/packaging purpose? Then here are the lists of 12 corporate fonts that won't let you down. Check it out below! 1. Helvetica Designed by Max Miedinger, the Helvetica font was initially named as Neue Haas Grotesk. […]