Furniture design
Get inspired by great furniture design.
January 11, 2015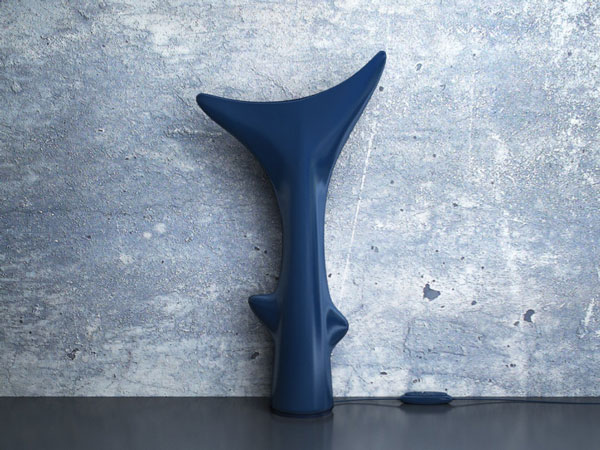 The shark tail floor lamp
A lamp concept, crafted in aluminum by Ukrainian designer Ol'ha Shevchenko, that was designed to look like a shark tail. The lamp is four feet tall and has upper and side lights.
December 24, 2014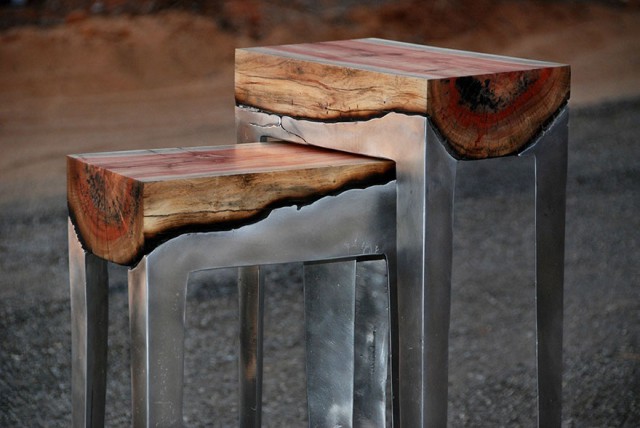 A collection of amazing table designs
Many people think table as handy and useful for various purposes such as while studying, having breakfast, dinner or putting stuffs. But do you also know that tables can be beautiful, attractive and innovative as well? You can decorate your living room, study room or kitchen with the below collected amazing table designs that use […]
November 9, 2014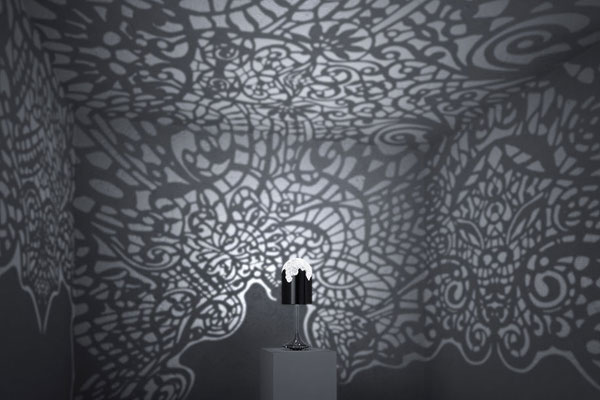 October 19, 2014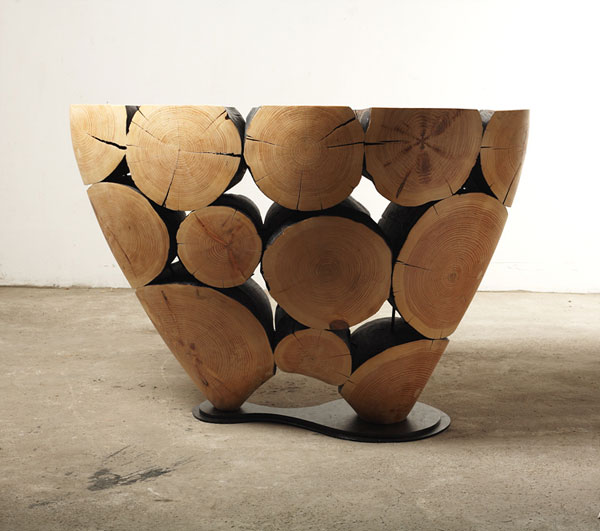 Amazing wooden tables by Lee Jae-Hyo
Someone please explain me how these are made technically. Lee Jae-Hyo, a Korean artist, created a set of tables and furnitures made of pieces of wood attached together by some kind of magical technique. He also creates sculptures with the same technique and visual effect, but I'm a bigger fan of the furniture.
October 18, 2014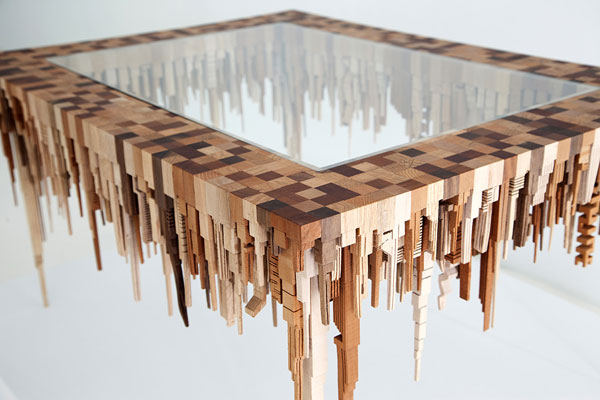 Wooden cityscapes By James McNabb
From furniture design to sculpture, James McNabb didn't really know where to draw the line. In this series he explored architectural shapes by creating cityscape furnitures and sculptures. This work is currently on show at Metros in Miami until October 28. More on the artist's site.
October 17, 2014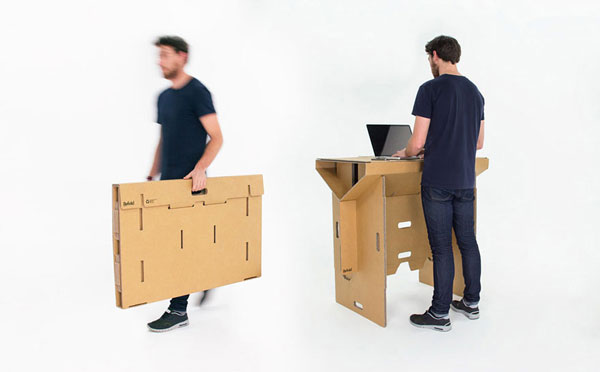 An ingenuous standing cardboard desk
Fraser Callaway, Oliver Ward and Matt Innes have designed a table made exclusively of cardboard. The cool parts? It's foldable, portable, affordable, recyclable, and… it can support an adult person standing on it. This project is already fully funded on Kickstarter, but you can still support their creativity there.