Furniture design
Get inspired by great furniture design.
October 19, 2014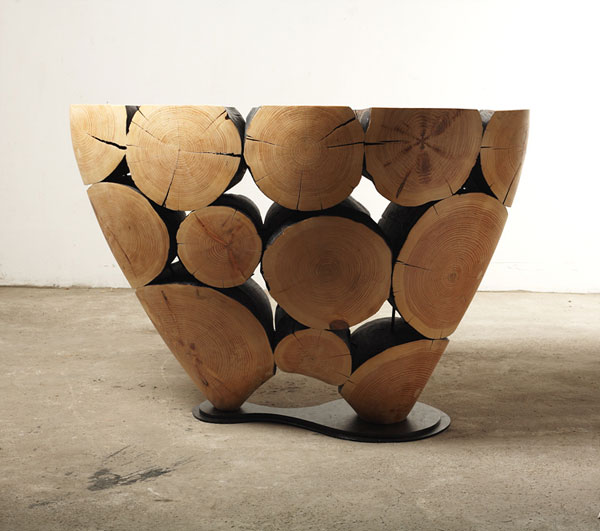 Amazing wooden tables by Lee Jae-Hyo
Someone please explain me how these are made technically. Lee Jae-Hyo, a Korean artist, created a set of tables and furnitures made of pieces of wood attached together by some kind of magical technique. He also creates sculptures with the same technique and visual effect, but I'm a bigger fan of the furniture.
October 18, 2014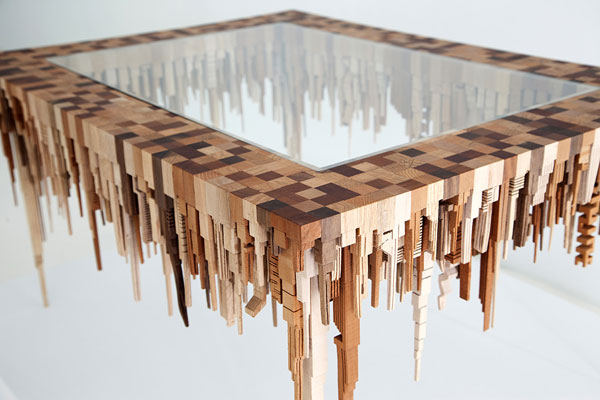 Wooden cityscapes By James McNabb
From furniture design to sculpture, James McNabb didn't really know where to draw the line. In this series he explored architectural shapes by creating cityscape furnitures and sculptures. This work is currently on show at Metros in Miami until October 28. More on the artist's site.
October 17, 2014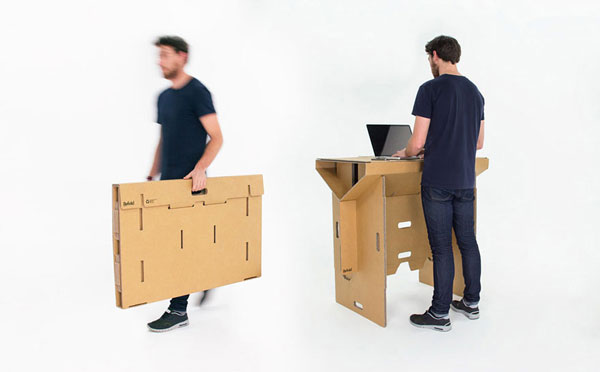 An ingenuous standing cardboard desk
Fraser Callaway, Oliver Ward and Matt Innes have designed a table made exclusively of cardboard. The cool parts? It's foldable, portable, affordable, recyclable, and… it can support an adult person standing on it. This project is already fully funded on Kickstarter, but you can still support their creativity there.
October 15, 2014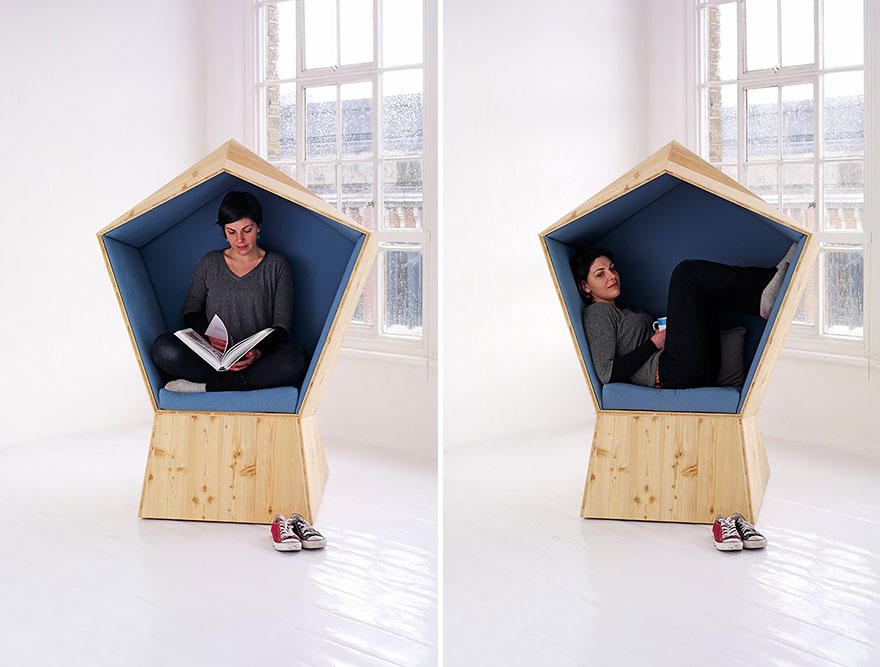 10 amazing chair designs
When we talk about creativity of a designer or artist, then there are several areas where they can show their talents. Today in this blog, we are introducing you to 10 amazing chair designs designed by different artists and designers which are astonishing, unique and attractive. Have a look and choose your favorite one. 1. […]
October 14, 2014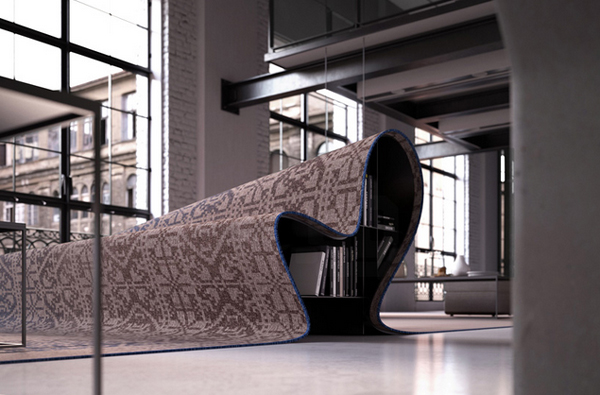 Gorgeous carpet furniture by Alessandro Isola
Alessandro Isola, a talented Italian designer, has created a quite unusual carpet-sofa. Playing with carpet ridges, which everybody normally despises, he turned it into a seating system that is included into the carpet itself. Designer's website: http://www.alessandroisola.com
September 19, 2014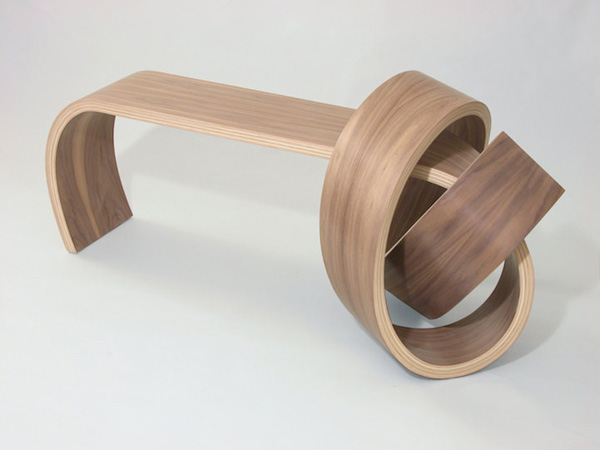 Spectacular furniture by Kino Guerin
With Kino Guerin, wood looks like it's easy to manipulate and fold. He creates furniture that goes as far as tying a knot in itself. So is this furniture sculpture or furniture design? Hard to tell…