Illustration
Discover the best illustrators in our regular features.
May 23, 2015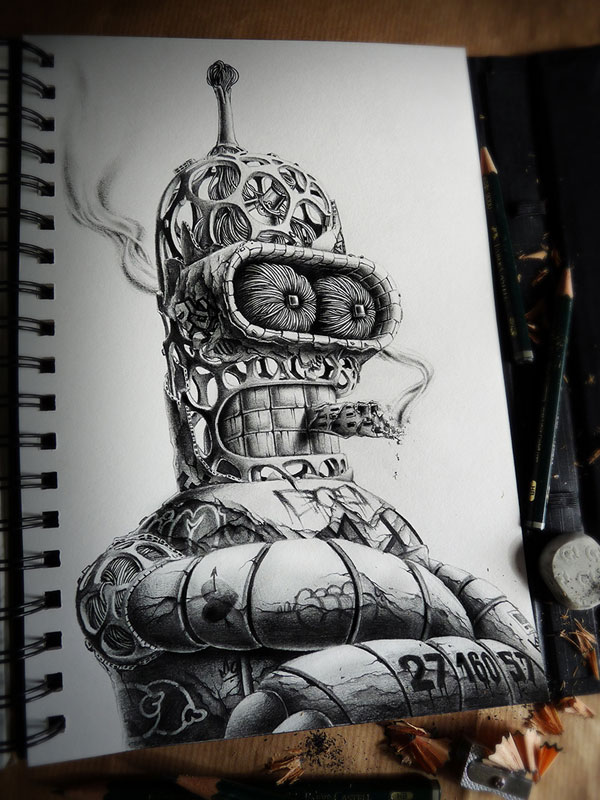 Spectacular sketches by PEZ
PEZ is the artist name of a talented French illustrator. His art goes far beyond simple illustrations, but what we share in this post are his incredibly detailed sketches. In this series, PEZ took on some famous characters with a simple pencil. He gave them a new life with some little twists.
May 3, 2015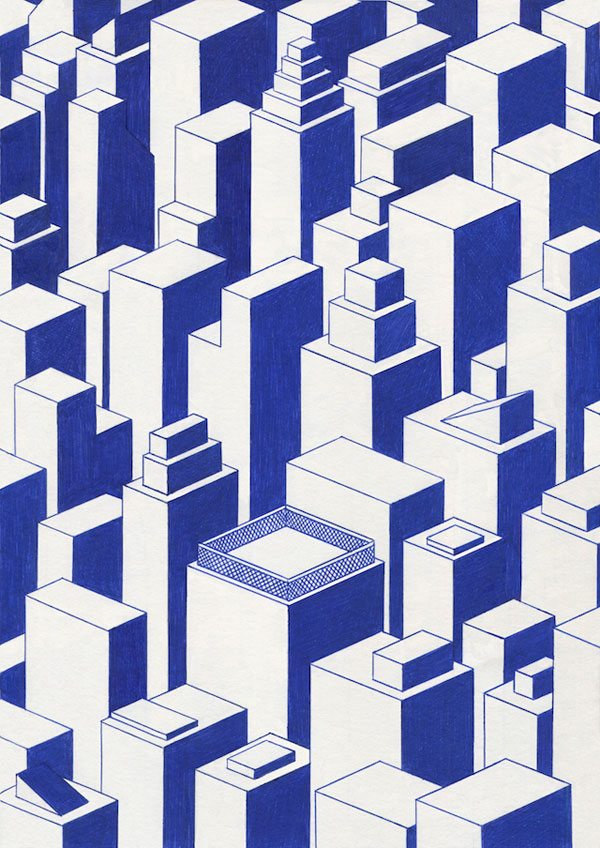 Kevin Lucbert creates stunning blue ballpoint pen drawings
We all have been drawing with a blue ballpoint pen at some point in our life. It may be at school or on the phone, but blue ballpoint pens have been an escape for bored people to let their mind wander for decades already. French illustrator Kevin Lucbert is either very bored or very talented. I'd […]
April 27, 2015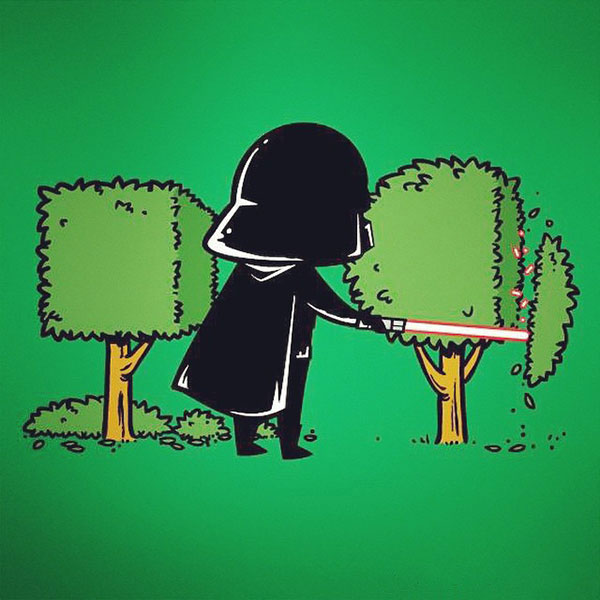 The part-time jobs of superheroes illustrated
Saving the world is great, everybody likes you and you get tons of media exposure. Hell, you even get books and movies written about you. But saving the world doesn't pay the bills. Illustrator Flying Mouse 365, whose nickname sounds like a superhero's name, created many designs trying to imagine what part-time jobs superheroes had […]
March 31, 2015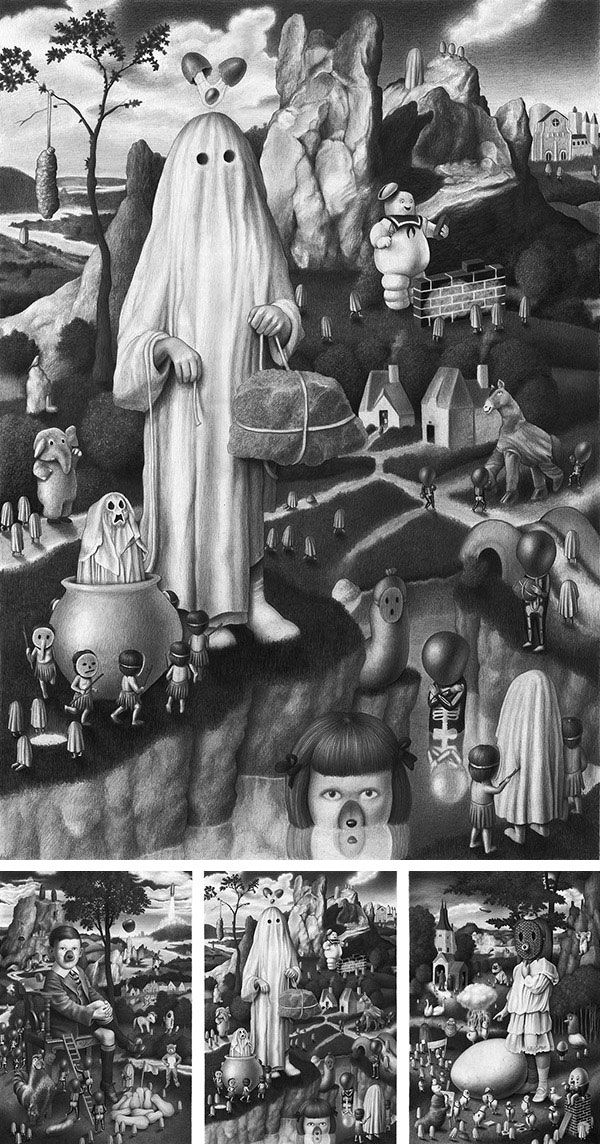 Amandine Urruty creates bizarre worlds and characters in black and white
French illustrator and artist Amandine Urruty has created her own bizarre world that draws and paints over and over. Mask-wearing characters sit among flying objects and tiny persons doing stuff give us an endless amount of things to look at in her paintings. Inspired, among others, by Hieronymus Bosch, she has been categorized into pop-surrealism […]
March 27, 2015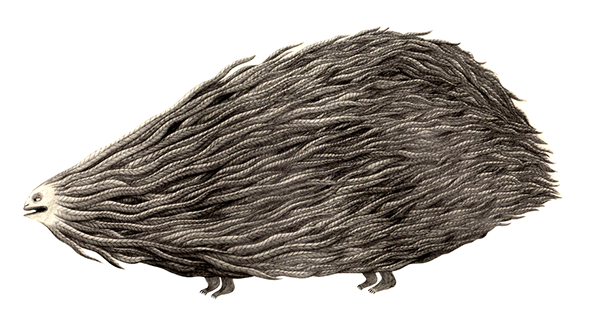 The sound eater: illustrations by Juliette Barbanègre
The sound eater is a children book project by Juliette Barbanègre, a Paris-based illustrator. The sound eater story starts in the city of Vudenhaut. In that city people have huge eyes and excellent eyesight, they can see very far. Miro was born with normal eyes and huge ears. He cannot see further than the clouds, […]
March 23, 2015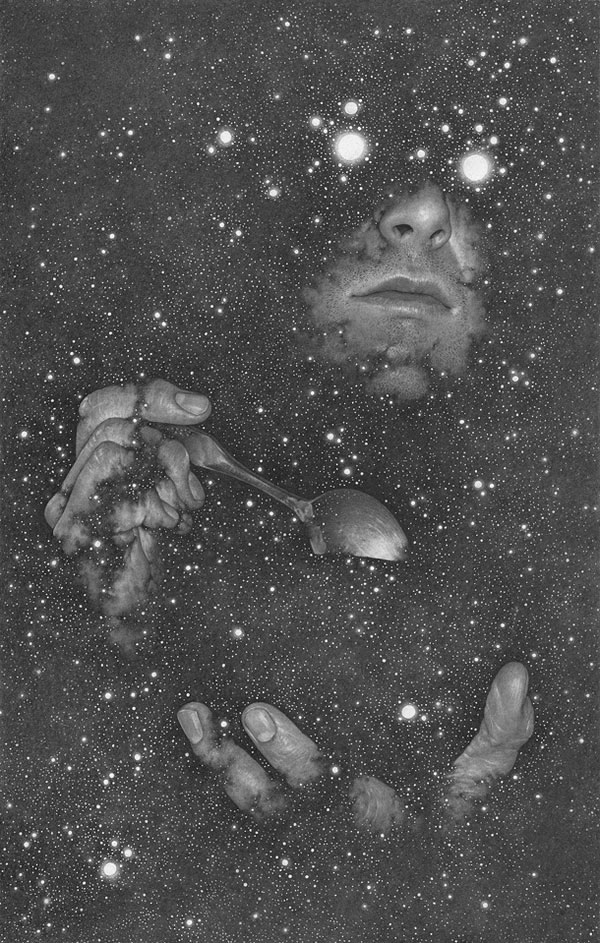 Spectacular black & white portraits by Boris Pelcer
Milwaukee-based illustrator Boris Pelcer creates stunning illustrations. His portraits get lost in the stars or in intricate patterns, somewhere between dream and reality. On his portfolio, you'll find detailed drawings carefuly designed in black and white, sometimes for personal projects, sometimes for client work.