Illustration
Discover the best illustrators in our regular features.
July 7, 2015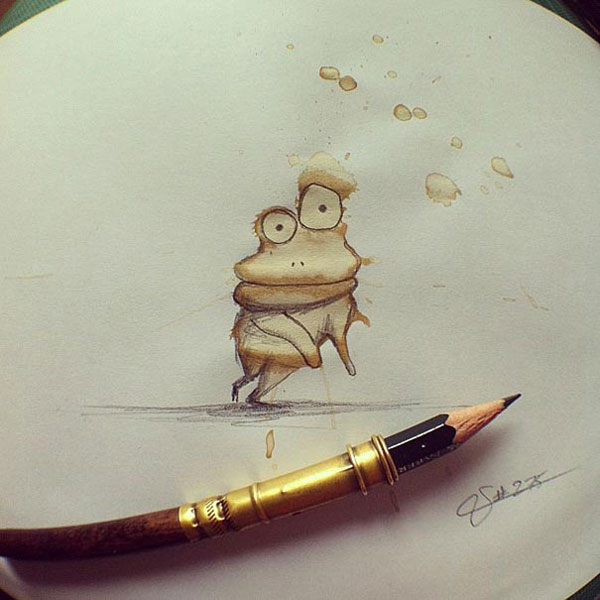 Coffee stain monsters by By Stefan Kuhnigk
When spilling coffee, most people clean it up right away with an occasional curse word. Stefan Kuhnigk, an artist from Germany, prefers to let it dry for a few hours, so he can create some little illustrated monsters with the spills. Now he even creates the coffee spills on purpose and selects the best to create […]
June 26, 2015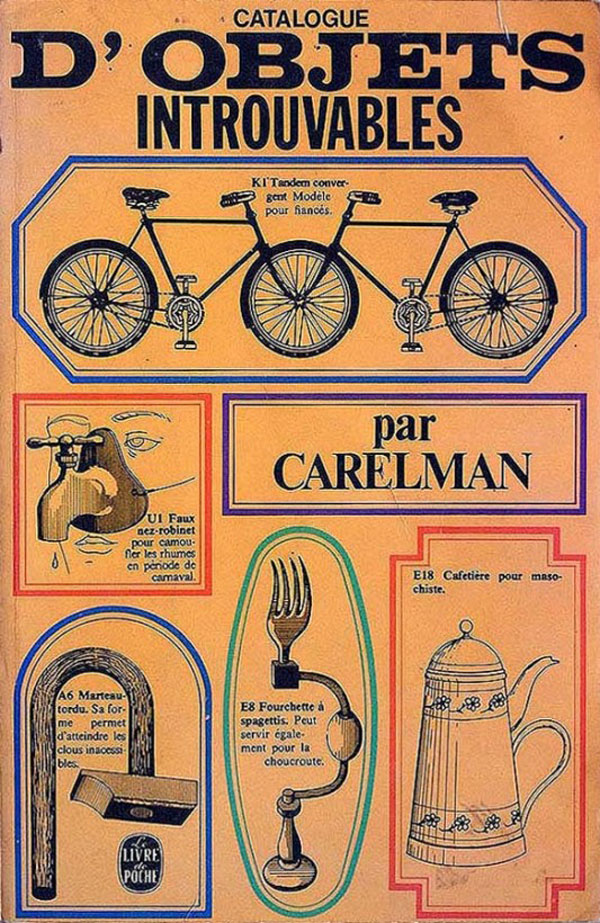 Unobtainable objects by Jacques Carelman
Jacques Carelman passed away recently, in 2012. He was born in 1929 in France and was mostly famous for a drawing of a policeman he did during the Mai 1968 events in Paris. Carelman also drew many less political things, like the absurd objects he invented. In fact he created an entire catalogue of unobtainable […]
June 13, 2015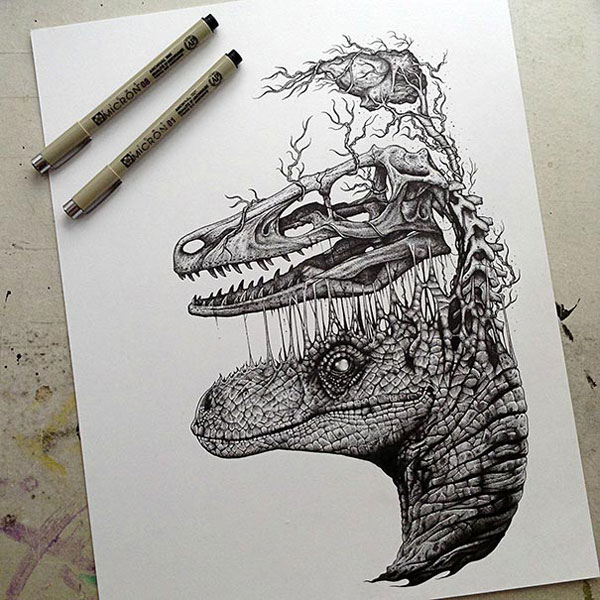 Drawings of skulls coming out of the skin by Paul Jackson
Paul Jackson's hyper-realistic drawings are amazing studies of the human and animal bodies. The skulls are coming out of the skin and leave a trail of skin behind. Based in Toronto, Jackson is a complete artist with a talent for music, design and illustration.
June 5, 2015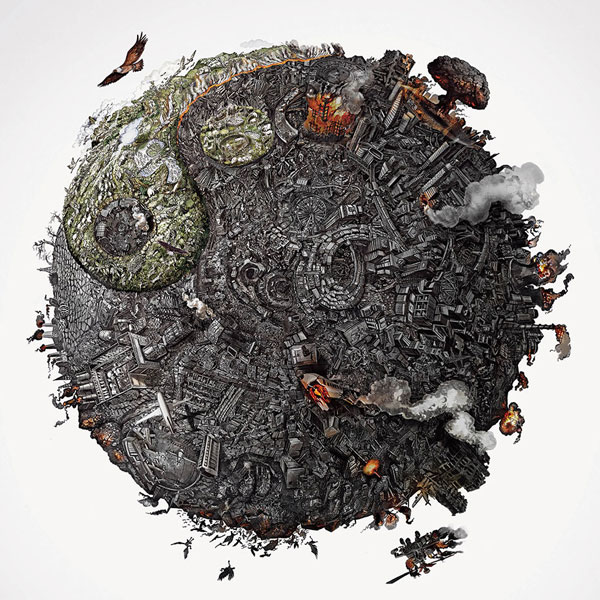 A stunning drawing of a world destroyed by humans
This spectacular drawing was commission work created by McCann India for Greenpeace. Using the Yin Yang symbol and applying it to the earth, Greenpeace suggests that we bring back some balance to our planet. You can see some images of the making off of the drawing, as well as the end result in this post. […]
May 23, 2015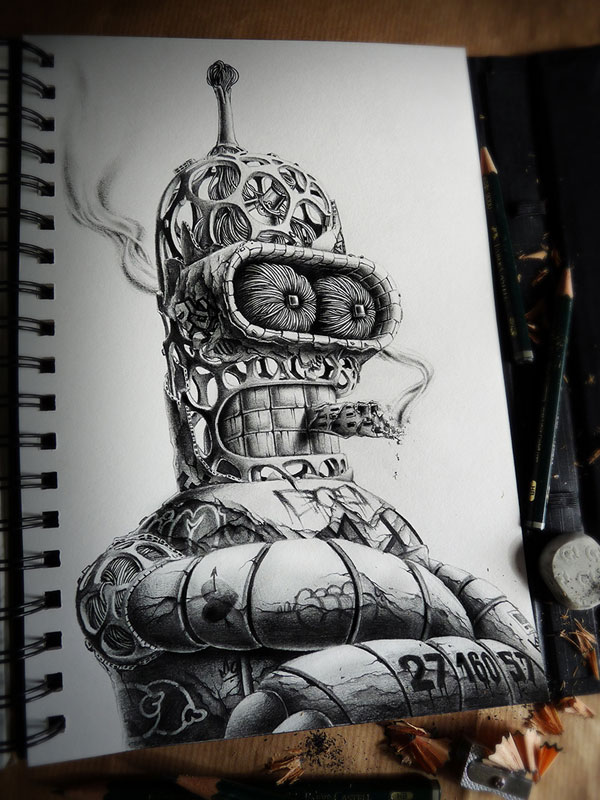 Spectacular sketches by PEZ
PEZ is the artist name of a talented French illustrator. His art goes far beyond simple illustrations, but what we share in this post are his incredibly detailed sketches. In this series, PEZ took on some famous characters with a simple pencil. He gave them a new life with some little twists.
May 3, 2015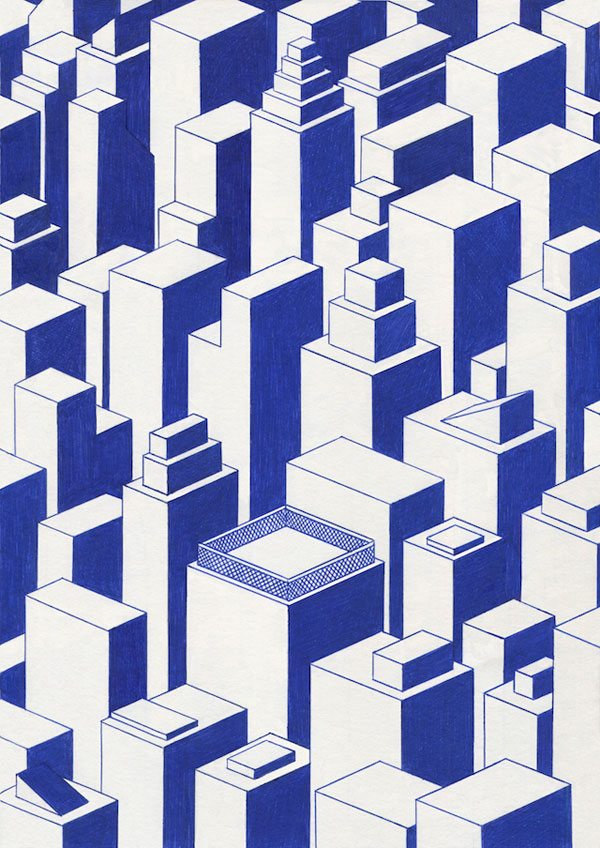 Kevin Lucbert creates stunning blue ballpoint pen drawings
We all have been drawing with a blue ballpoint pen at some point in our life. It may be at school or on the phone, but blue ballpoint pens have been an escape for bored people to let their mind wander for decades already. French illustrator Kevin Lucbert is either very bored or very talented. I'd […]