Illustration
Discover the best illustrators in our regular features.
January 14, 2015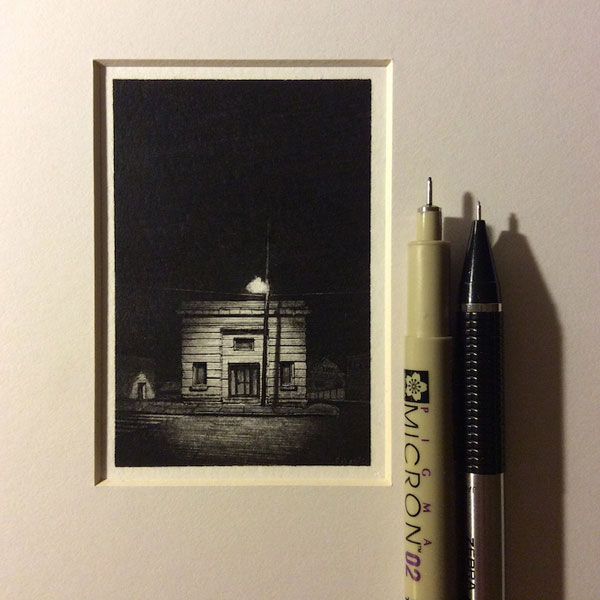 Stunning landscapes that are smaller than a pen
When you first look at Taylor Maze's drawings, you may think that they are just well-drawn landscapes by a talented artist. Luckily, he took photos of it with the pens he used for his creations, which allows us to realize how amazing these tiny little artworks are.
January 13, 2015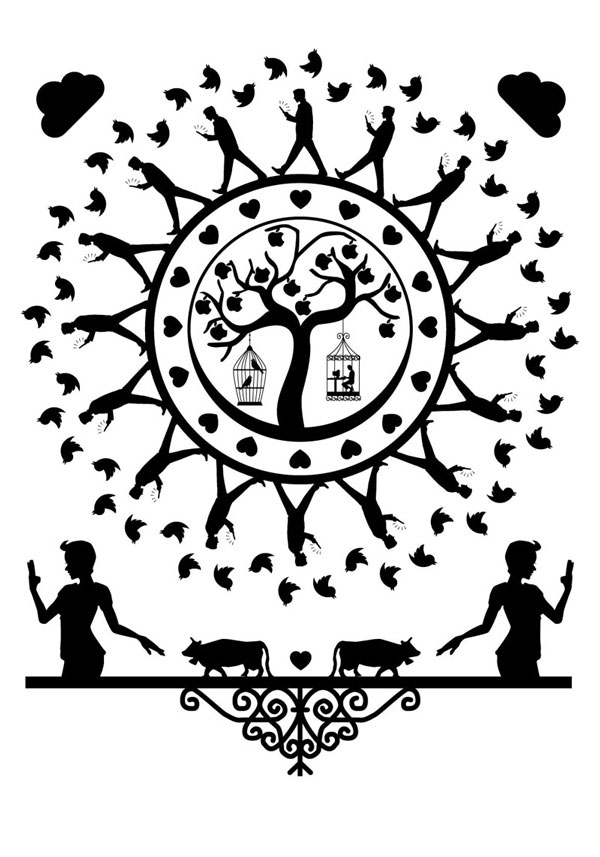 Digital papercuts
A series of digital papercuts I made on the theme "Globalization". The artworks are designed to look like traditional Swiss papercuts from the Pays d'Enhaut, but with a twist. Since the theme Globalization is nearly impossible to treat… globally, I chose to work on sub-theme that are related. You can view the prints bigger on […]
January 10, 2015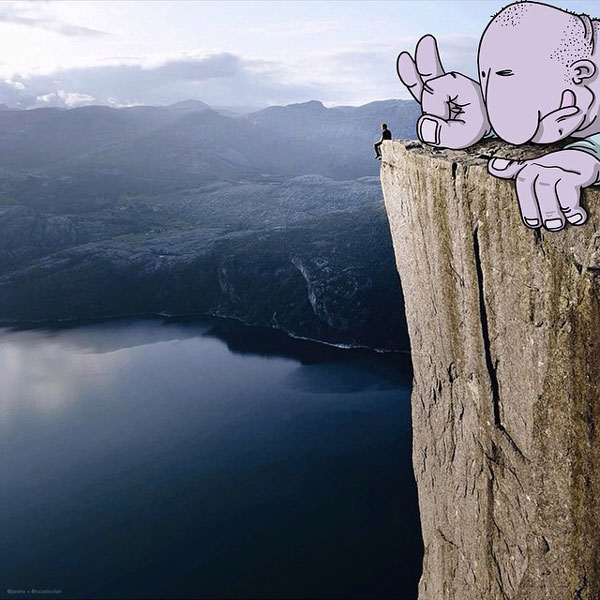 Illustrator adds characters to random Instagram photos
Lucas Levitan is a Brazilian illustrator who works from London. For fun, he likes to hijack people's photos on Instagram and add his own flavor to it. He draws some funny pictures that give a whole new meaning to the photos. You can find more of his illustration here, in his photo invasions page.
January 4, 2015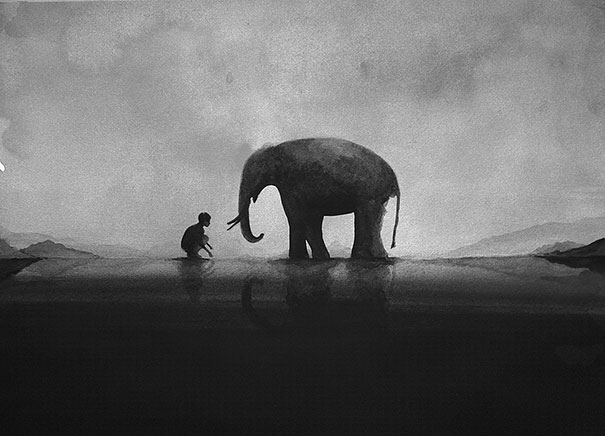 Beautiful black & white watercolors of children with animals
In a quite minimal style and with good use of space, Indonesian artist Elicia Edijanto has created a beautiful series of watercolor where children meet wild animals. Without much action, there is a great sense of poetry coming out from these artworks, a sensation of freedom that just makes you feel better.
January 3, 2015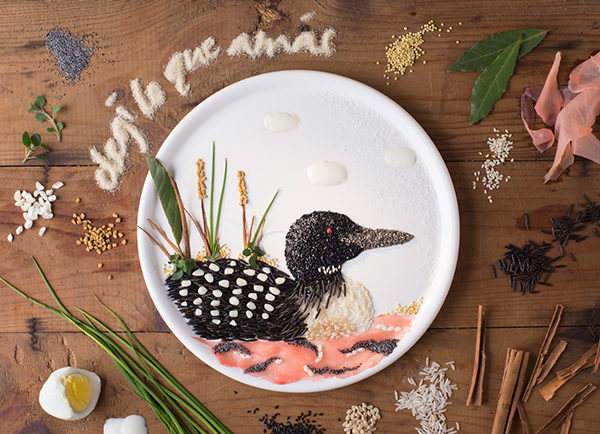 Anna Keville Joyce illustrates foodies destinations, in food
If you are going to make illustrations of cities that are great destinations for food lovers, how could you do it better than by using food to create the illustrations itself. Althought I'm not sure the chosen destinations are the best places for food, or even are foodies destinations at all, the illustrations by Anna […]
December 29, 2014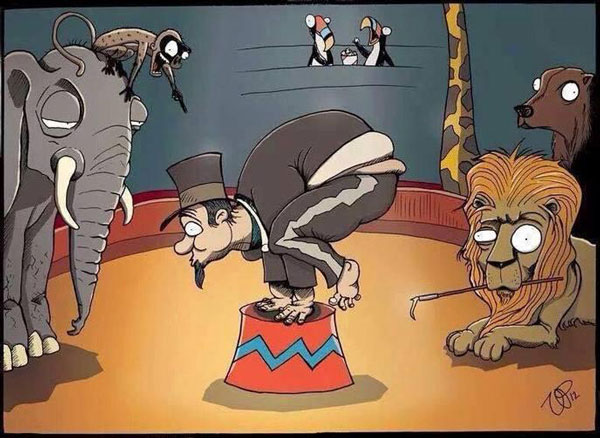 8 comics that adress the issue of human cruelty towards animals
Down my building, there is a small bookstore entirely dedicated to fight cruelty towards animal. Their main topic is veganism and globally to stop people from eating animals. They are efficient and do their job great, but they can sometimes sound a bit too serious for people. In this post you can see a few […]