Photography
Discover amazing work by the best photographers.
September 24, 2014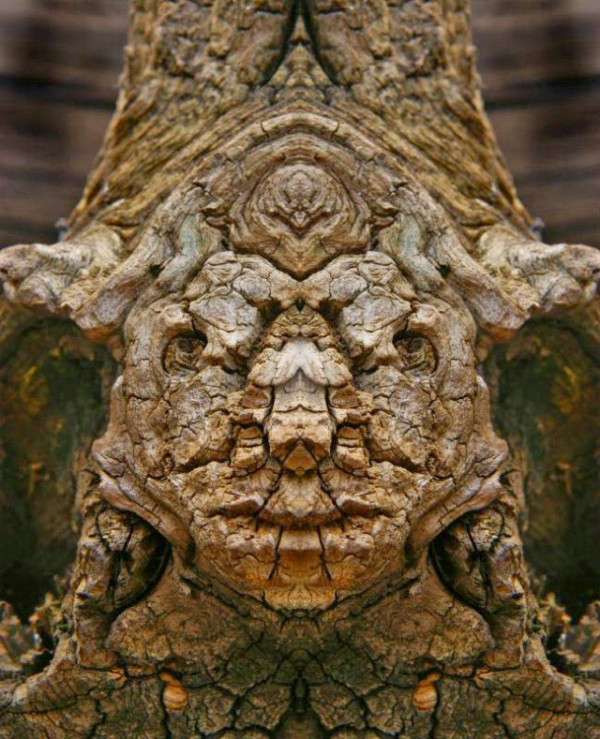 Mirrored images turned into wise trees portraits
If you are a forest lover like I am, these pictures will probably put a smile on your face. If you are afraid of taking walks in the forest, they will certainly creep you out. This series is a project by Italian photographer Elido Turco, who creates tree creatures by mirroring images of tree bark. […]
September 18, 2014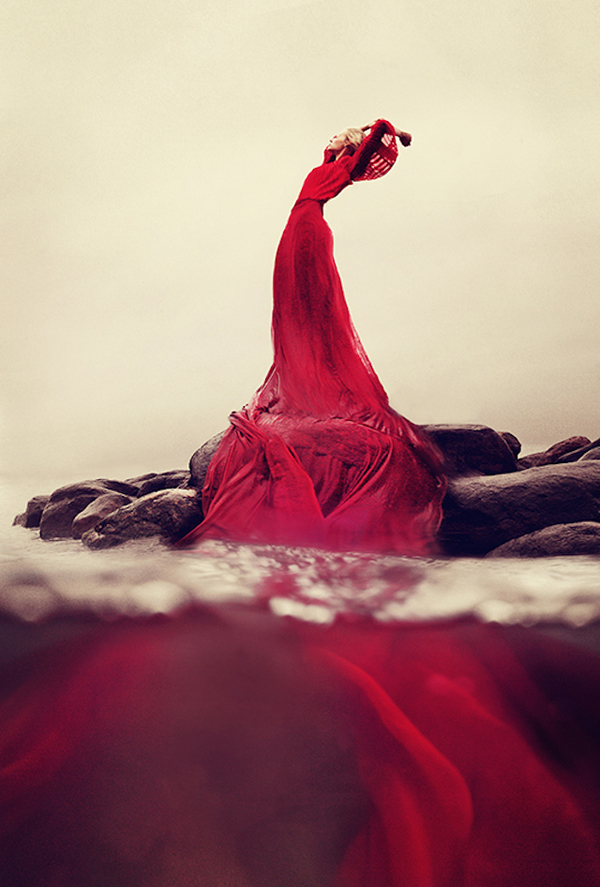 Dreamlike self portraits by Kylli Sparre
Winner of the Sony World Photography Awards 2014, Kylli Sparre creates some poetic and dream-like self portraits that she carefuly sets up. Her graceful photos are exhibited in September at the Qlickeditions gallery in Amsterdam.
August 27, 2014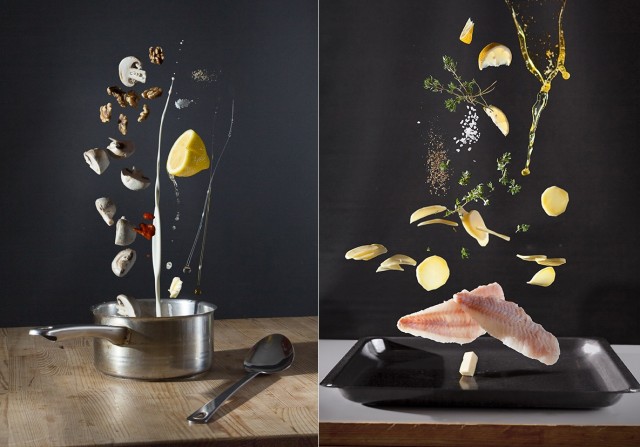 Great concept for recipe photography
Do you love cooking? If no then definitely after reading this blog, you'll love it. Cooking indeed can be fun. Designer Nora Luther & photographer Pavel Becker teamed up to make unbelievable series of photography called "Recipe Photography Concept". This creative photography shows you all necessary ingredients floating around for making your recipe. Nora Luther […]
August 3, 2014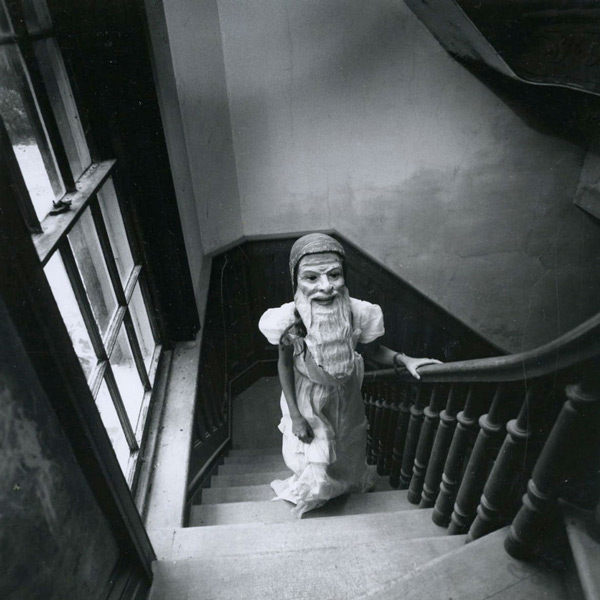 Childrens' nightmares turned into creepy photos
We've already shared on Designer Daily what bedroom monsters may look like, but this project by Arthur Tress takes it one step further. The photographer collected nightmare stories from children, then turned it into creepy photos. The resulting photos can sometimes look kind of funny, but there is always a creepy factor in it.
July 17, 2014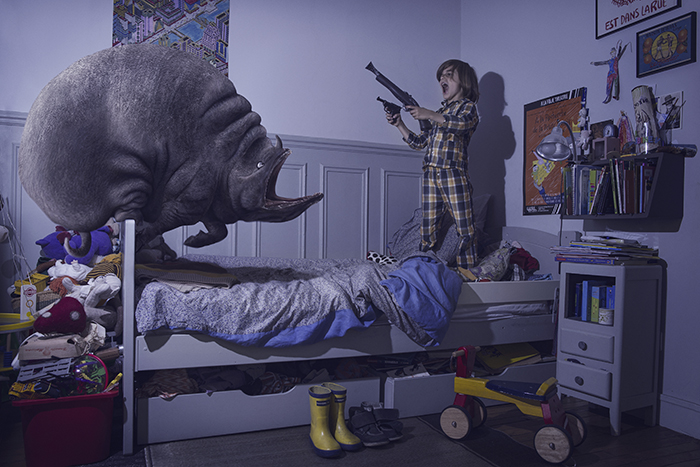 Bedroom monsters photo series
Laure Fauvel is a Photographer and an author of an interesting photo project called "Terreurs" which is the French word for "terrors". This project shows the superb illustration of kids nightmares materialized. When we were kid, we too were afraid of darkness like today's child do and imagine several things that even do not exist […]
July 1, 2014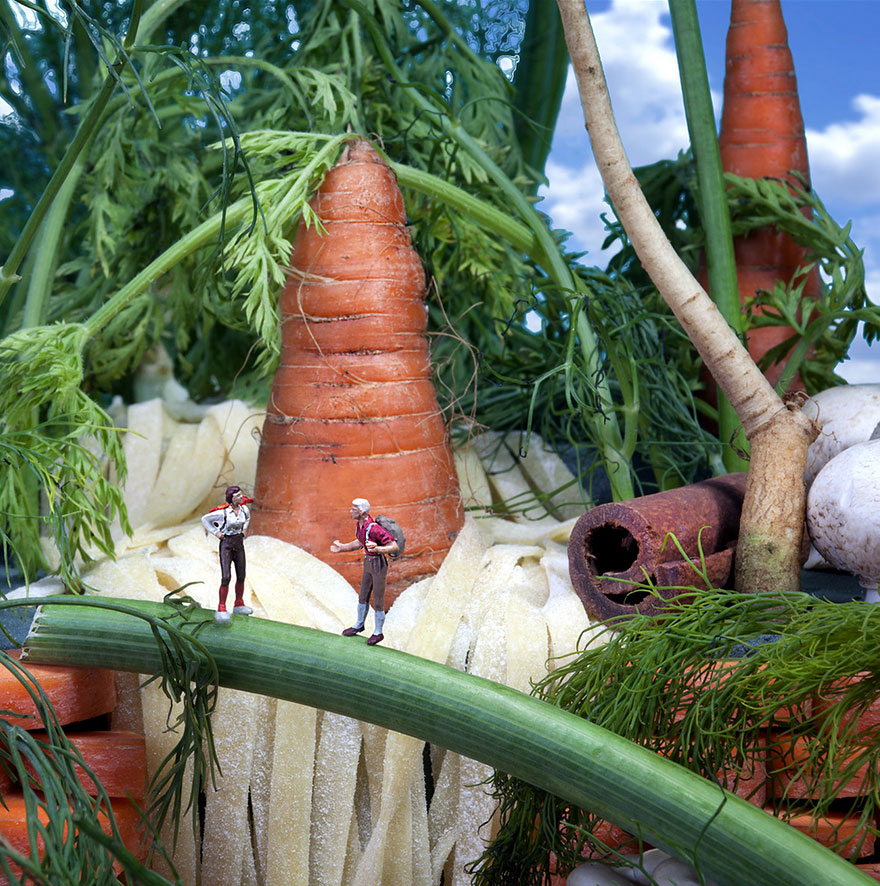 Tiny people's big adventures in a world of food
Have you ever thought of playing with food? Well, it might have never entered your mind before and nor it was in my mind until I saw spectacular creativity of a Brazilian artist William Kass. The imaginative "Minimize – Food" photo series of Kass is simply exceptional. Kass says, "My "Minimize" Project began in February […]