Street art
Some amazing inspiration created by the best street artists.
June 30, 2015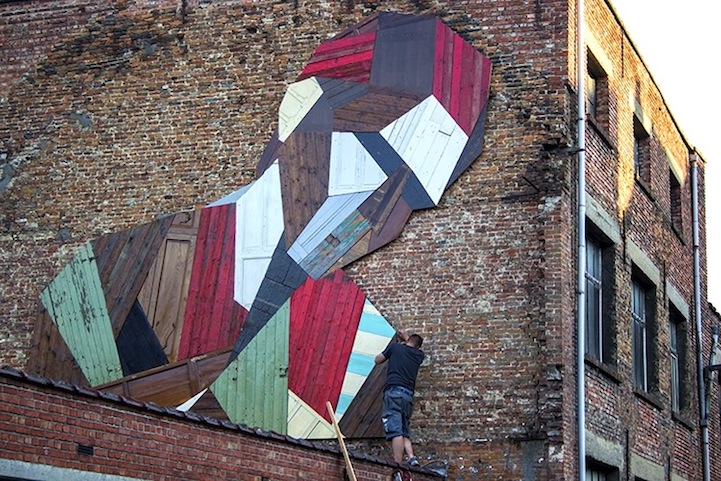 Street art created with… old doors
Stefaan de Crook, who goes by the street art name Strook, created a stunning and unusual piece of street art in the streets of Mechelen, Belgium. Instead of paint, the artist used old discarded doors to build the mural.
June 7, 2015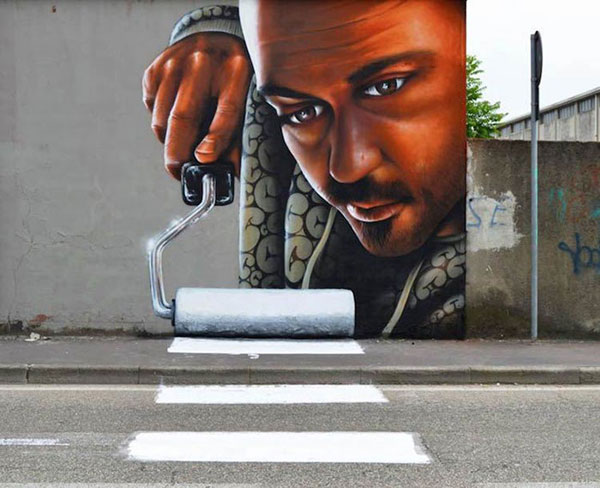 Playful and interactive street art by Caiffa Cosimo
Based in Milan, Italy, street artist Caiffa Cosimo creates playful street art that is sure to amuse bypassers. Most of his pieces cleverly integrate with the surroundings in what looks like amusing scenes of life.
May 14, 2015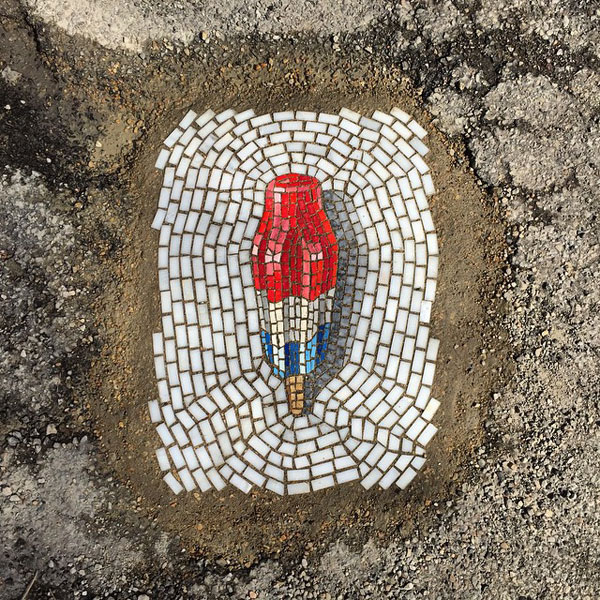 Jim Bachor fixes Chicago's potholes with mosaics of ice-creams
Jim Bachor is a Chicago-based artist whose work took an unusual path. He creates street art pieces that also serve a public purpose, he fixes potholes with mosaics. At first, his mosaics were filled with flowers, but now he add ice-creams in it. This project of his looks like peaceful protesting, but it's much more […]
May 1, 2015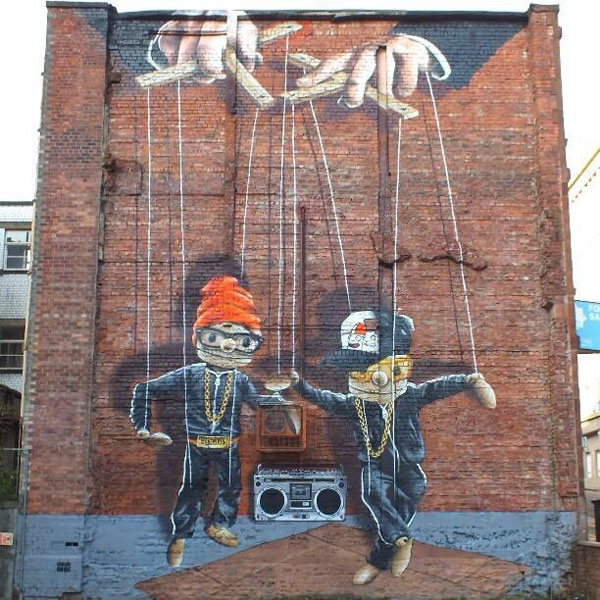 A collection of gorgeous street art from around the world
Street art can be amazing and make people's day, but only for pieces that truly stand out. Unfortunatly, these a spread out around the world, so the only way to see several is to get it together on the internet. Enjoy! Puppetmaster Who is pulling the strings of the break dance puppets? A gorgeous, gigantic […]
April 4, 2015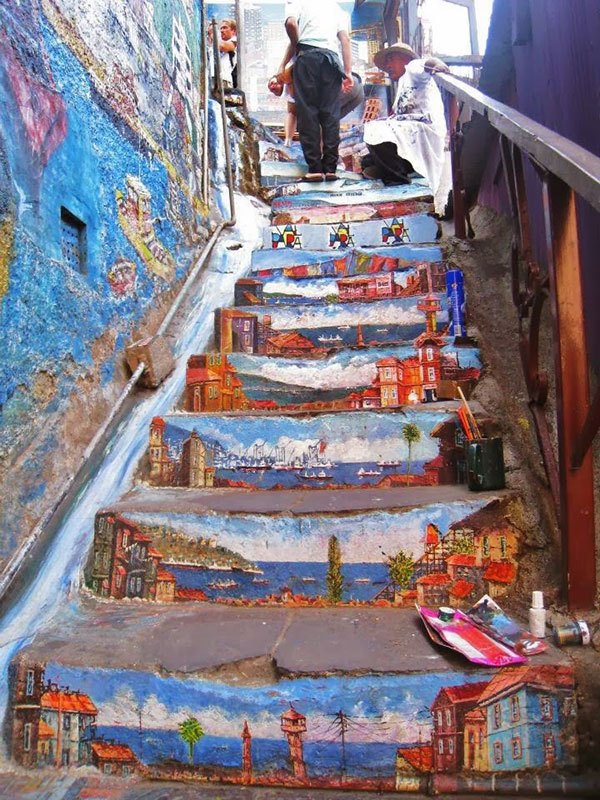 Street art on stairs: 15 beautiful examples
It's really fascinating to view amazing street arts. When it's the matter of stairs, the street art can go far beyond and make your eyes feel 'WOW'. Below we have collected 15 such beautiful examples of street art on the stairs. Have a look at them below! 1. Creative Stair design This is a creative […]
April 1, 2015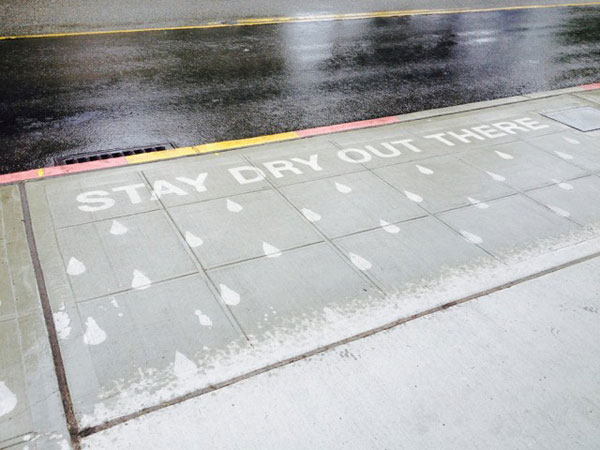 Rainworks: street art activated by the rain
Some people feel down when it rains, and they need to be cheered up a bit. Seattle artist Peregrine Church had an idea to bring a smile to the face of rain-haters, he creates rainworks. Rainworks are positive street art messages that only reveal when it rains. To write down the message and create the drawings, the […]