Street art
Some amazing inspiration created by the best street artists.
April 4, 2015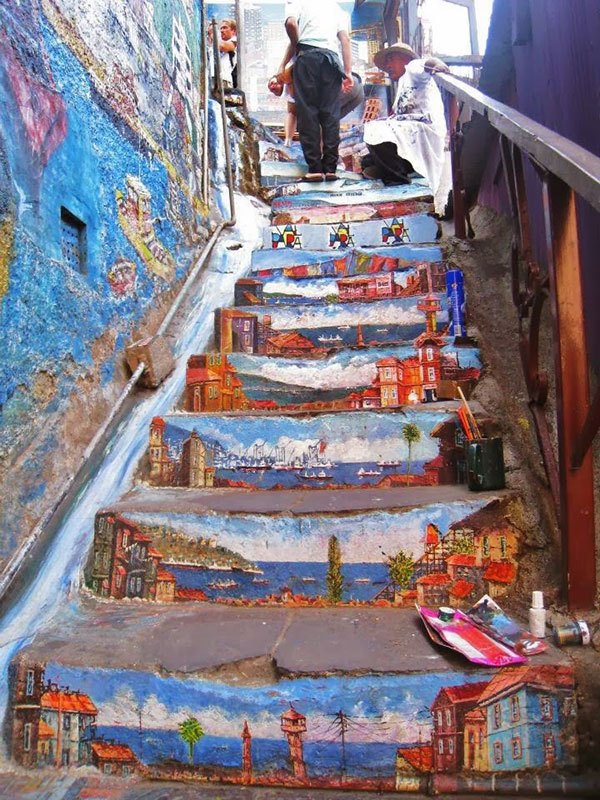 Street art on stairs: 15 beautiful examples
It's really fascinating to view amazing street arts. When it's the matter of stairs, the street art can go far beyond and make your eyes feel 'WOW'. Below we have collected 15 such beautiful examples of street art on the stairs. Have a look at them below! 1. Creative Stair design This is a creative […]
April 1, 2015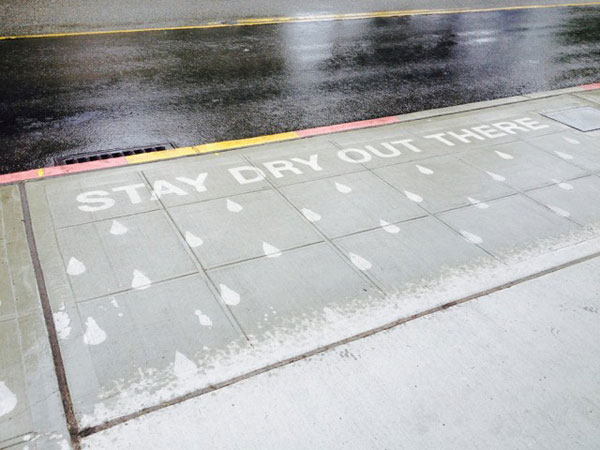 Rainworks: street art activated by the rain
Some people feel down when it rains, and they need to be cheered up a bit. Seattle artist Peregrine Church had an idea to bring a smile to the face of rain-haters, he creates rainworks. Rainworks are positive street art messages that only reveal when it rains. To write down the message and create the drawings, the […]
March 21, 2015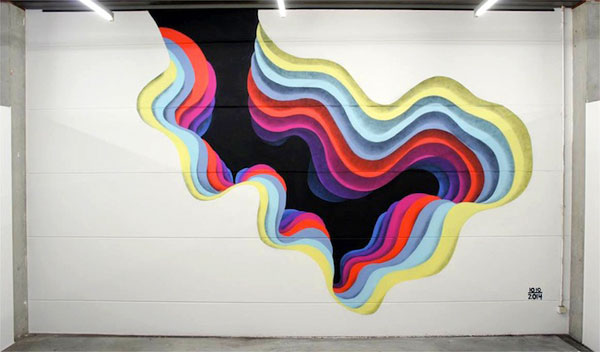 Street portals illusions by German artist
Using vibrant colored layers that get lost into an unknown dimension, street artist 1010 creates stunning pieces aroung the world. The German graffiti artist remains anonymous, but still managed to get his work shown in an art gallery in San Francisco or on the walls of Panama. His work is all done with paintbrush, but […]
March 20, 2015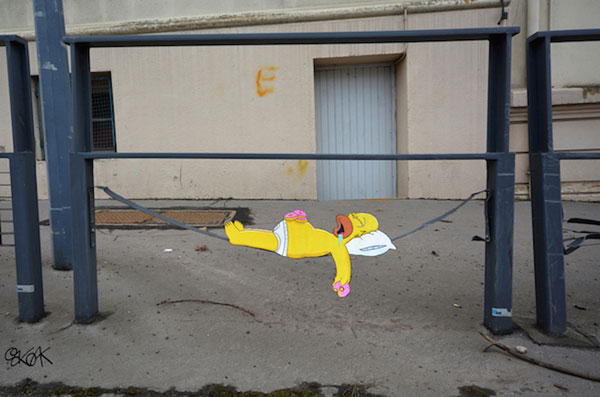 OakOak's street art tribute to the Simpsons co-creator
French street artist OakOak specializes in taking elements in the street to add his art and making it something funny. He did a recent series in which he pays a tribute to Sam Simon, the co-creator of the Simspons who just passed away. He did a few pieces that feature the star characters of the […]
March 10, 2015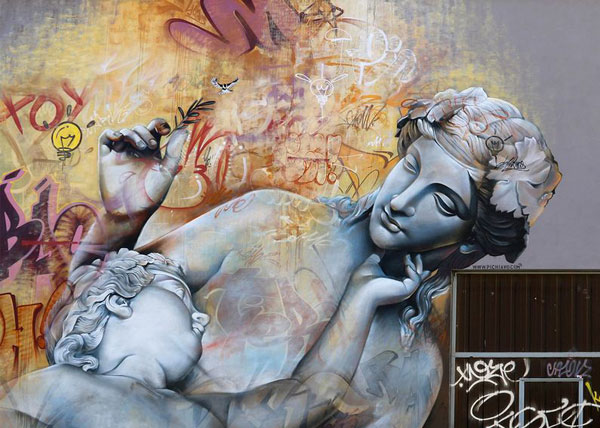 Pichi & Avo: when classics meet graffiti
Pichi & Avo are the artistic duo that might finally reconciliate classic art lovers with graffiti afficionados. Their street art pieces use some classic figures and blend it into colorful graffiti texts and drawings. The results are spectacular, and often quite surreal.
February 25, 2015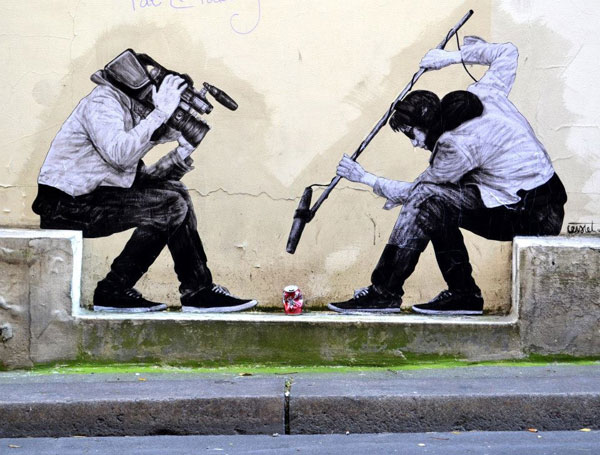 Humourous street art by Levalet in the street of the Paris
We already know that street art can be thought-provoking or beautiful, Levalet proves that in addition to these two qualities, it can also be funny. This street artist is a teacher by day, and creates tons of cool art pieces on walls by night. The context is often key to the humour bits, but not […]