Typography
Typographic inspiration, tools and resources. Find even more on our typography blog.
February 27, 2015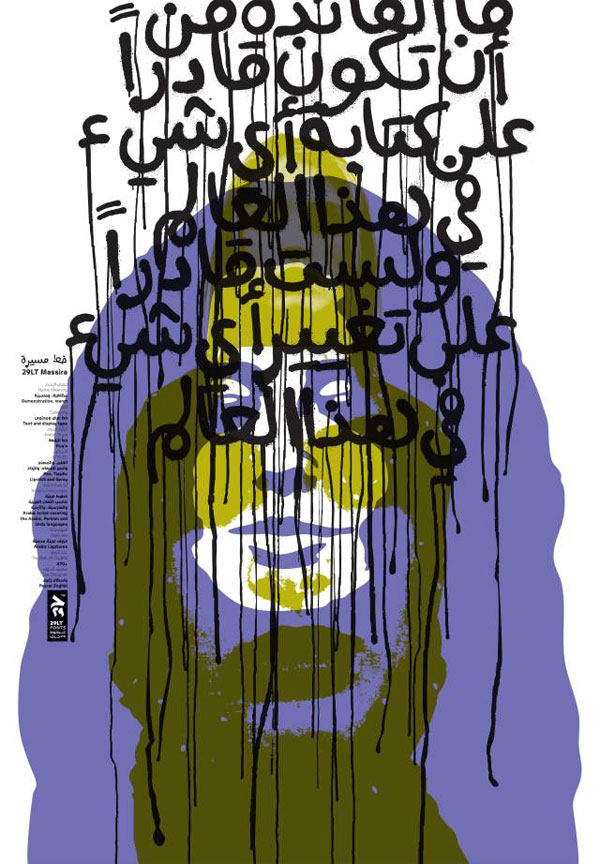 Gorgeous posters that feature 29LT's Arabic typefaces
I've been a long time reader of 29LT's blog and a big fan of their typographic work, although I can't understand Arabic or read their fonts. For that reason I was quite happy to see their latest collaboration with Iranian designer Reza Abedini, who used 29LT's fonts to create gorgeous posters.
February 15, 2015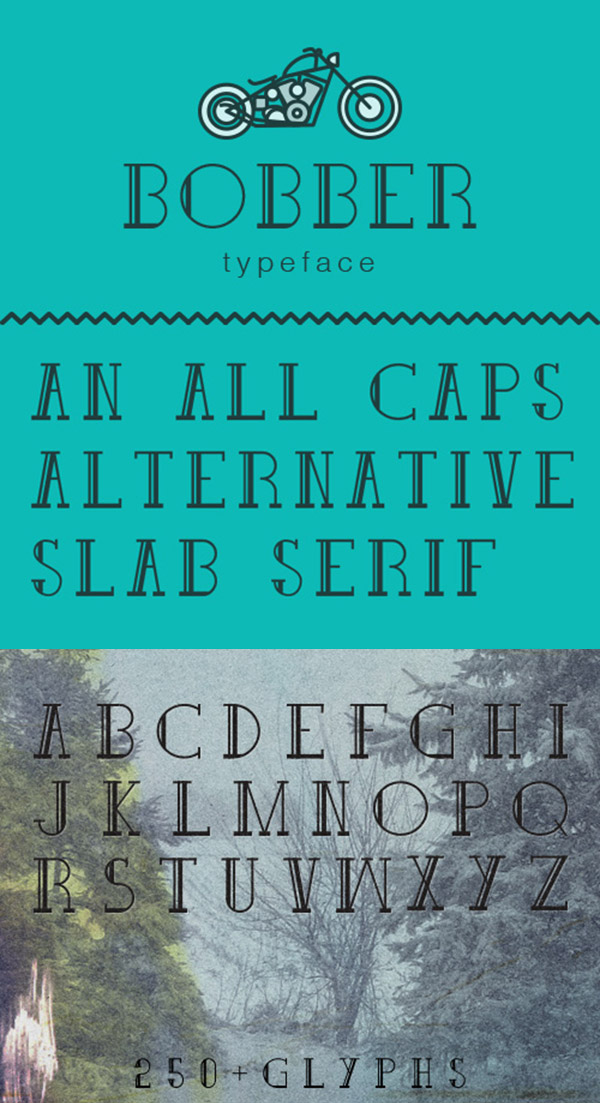 10 hipsterish fonts you can download for free
We all know that selection of the fonts play vital role in making a design worthy. Hence it is essential to pick the right font for your design. If you are trying out some cool design, then the below given 10 hipsterish fonts can actually add extra spice to your design. The fonts are free […]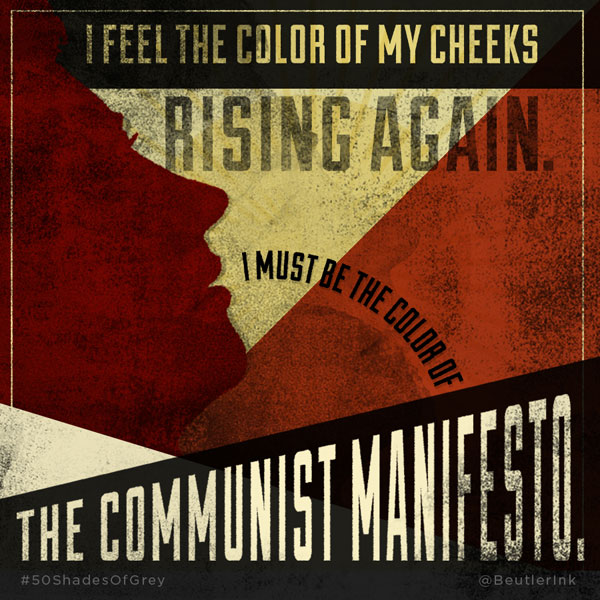 50 shades of grey quotes visualized
I have not read the book, so I won't criticize too much here, there is enough E.L. James bashing on the Internet anyway. Actually the visuals created on the quotes from the book are also a more subtle form of criticism, as they chose the quotes for the poor writing. The visuals are very well […]
February 5, 2015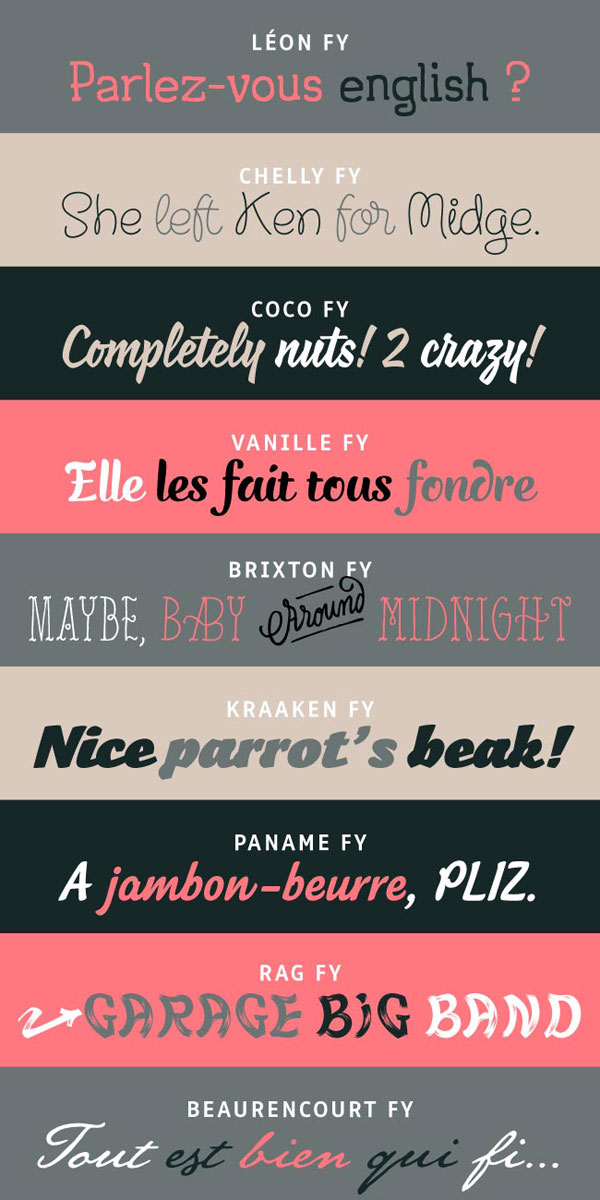 Bundle of 9 beautiful script fonts from FontYou
Script fonts are awesome, but they have a default in my opinion. It's very hard to choose between several script fonts, and each script writing usually works well for only few uses. With this magnificent Mighty Deal from the online collaborative font foundry FontYou, you'll get your delicate fingers on 9 different script fonts – […]
January 29, 2015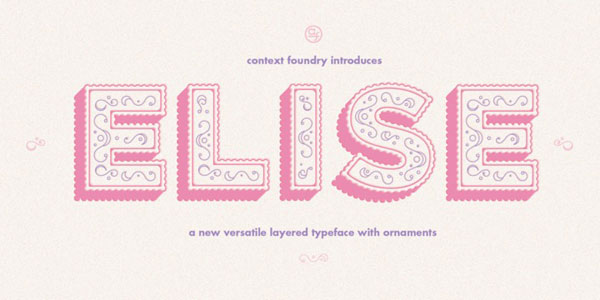 Elise, a layered typeface with extra decoration
I've been a fan of layered typefaces for a while already now, so Elise could only please me. This font, created by Alex Liebold and published in 2014, does a great job as a decorative font. This display typeface is versatile, so it can be used in many ways, but it probably works better in […]
January 25, 2015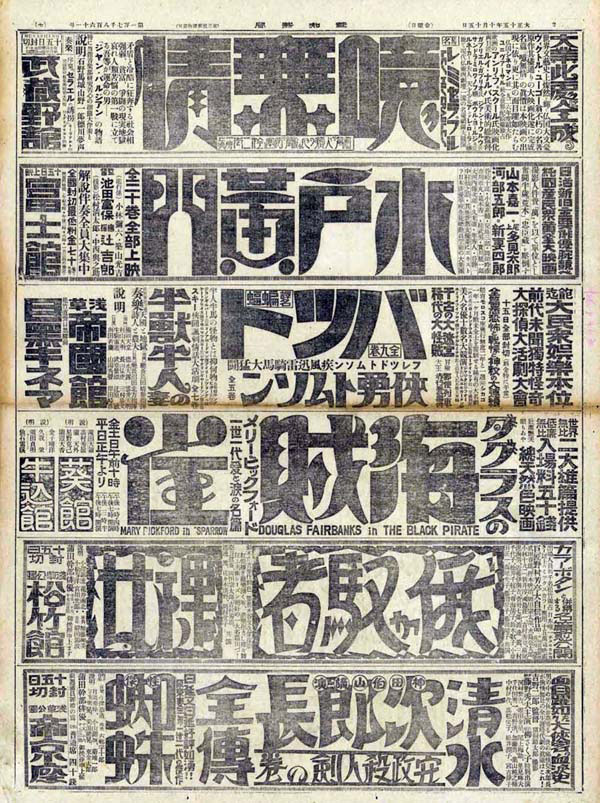 Beautiful typographic layouts taken from vintage Japanese newspapers
Big, bold typography is one of the web design trend I've enjoyed the most recently. If you look at these vintage newspapers from Japan, it seems that the trends dates from quite a while ago. Although apparently white space wasn't really a consideration in the design of the time, these ads and layouts have a […]