Typography
Typographic inspiration, tools and resources. Find even more on our typography blog.
January 18, 2015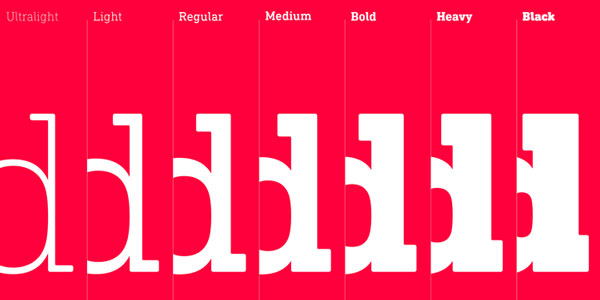 A selection of 2014's best fonts
If you are not a Typography Daily subscriber yet, you may have missed yesterday's post. I made a selection of my favorite fonts of 2014. The choice of typefaces is obvioulsy depending on my taste, but if I missed any important one, just let me know in that article's comments section. A versatile rust type […]
January 6, 2015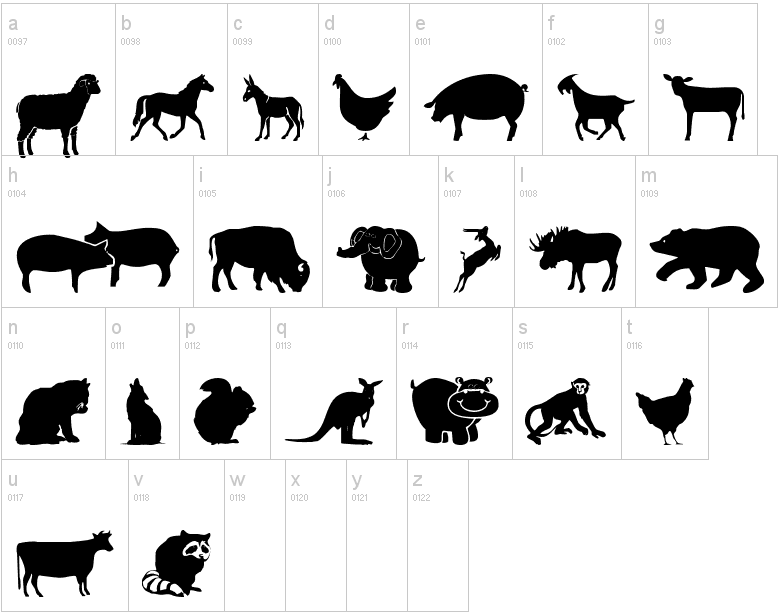 10 cool and useful dingbats fonts
Dingbat fonts are always fun to use. These fonts are something that is really different and extra-ordinary than other fonts. These fonts resemble interesting images instead of normal alphabets and numeric. Dingbat fonts are commonly used for creating custom bullets. It is also great for creating navigation buttons. One of the great advantages that you […]
December 30, 2014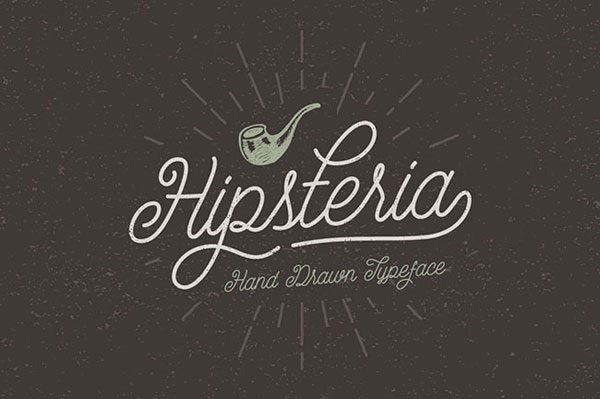 Script Font Bundle: 10 Gorgeous Typefaces for only $27!
Another amazing deal by our friends at Mighty Deals. I first shared it on my new font deals hub, where you can also find free fonts. This deal is a full bundle that will give you access to more great script fonts than you need. You can see a preview of these fonts in this […]
December 26, 2014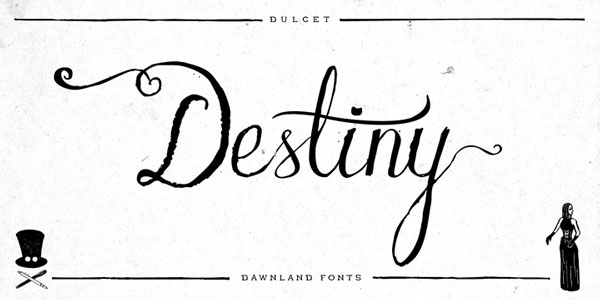 Dulcet: a gorgeous hand-lettered script font
Dulcet is a script font that may look a bit clumsy on the first look, but that is very elegant when used appropriately. It is hand-written, with high ascenders and low descenders, and a little grungy touch that sets it apart from common script fonts. This font works very well for invitations, t-shirts, posters, and […]
December 20, 2014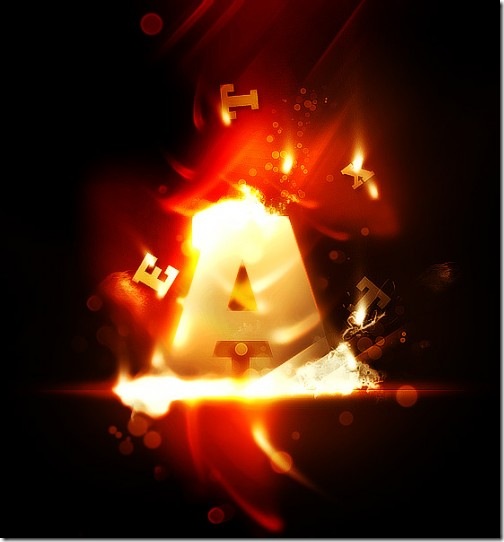 8 Photoshop tutorials to create spectacular text effects
As a designer, whenever you design something, let's say a banner or a poster or a web template, the text makes a great difference. A good choice of text and creating perfect text effects can make your design outstanding whereas the immature choice can harm your design. In this today's blog post, we have collection […]
December 17, 2014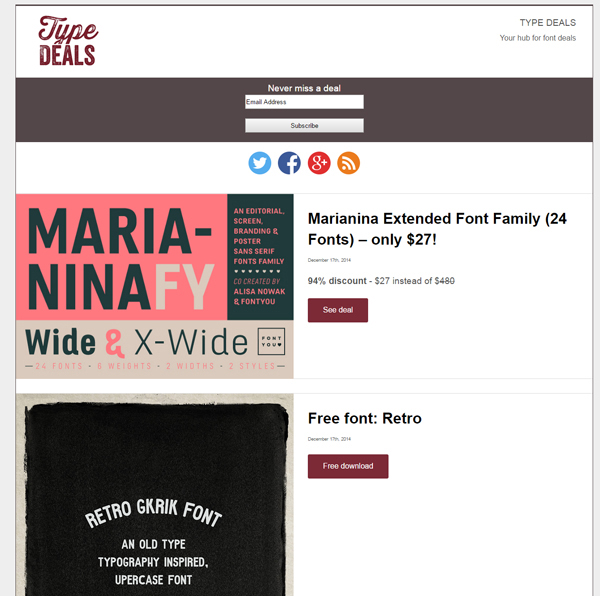 TypeDeals.com: a new site to find font deals and free fonts
I'm glad to introduce a new great resource for designers and font lovers in general: TypeDeals.com. This new site will become a hub to find type deals and free fonts. It will be updated regularly, so the best way to keep up with the best free and cheap fonts released will be to subscribe by […]