What does blockchain technology imply for search engine optimization (SEO)? Is there any relationship between digital marketing and blockchain? Yes, SEO is impacted by blockchain because there's a significant indirect relationship between the two that can't be ignored.
In fact, search engines give marketers the option to place their ads on the internet. They serve as a go-between, building confidence between marketers and site operators. As blockchain technology becomes more prevalent, the belief in assured integrity grows, especially when working with a blockchain digital marketing agency.
Blockchain lowers the possibility of internet scams and provides transparency for all parties involved in transactions without disclosing any personal information. The goal of website designers and SEO specialists is to gain as many advantages from every blockchain exchange as possible.
What's the impact of blockchain on SEO and digital marketing? What are the upsides and downsides?
Even as technological problems like compatibility may arise, development teams can assist SEO by developing crypto-driven alternative content management systems (CMS) and providing website portals.
Opportunities of blockchain in SEO and digital marketing
Blockchain allows unrestricted data streams, safety, visibility, and availability. The data is returned to its rightful users through blockchain tech. It's establishing direct communication between customers and businesses.
1. Increased transparency with transactions like buying bitcoins
Transparency is guaranteed by blockchain technology because digital marketers and site operators have become conscious that their transactions will be protected and that they'll receive real visitors. As a consequence, the website sees an increase in traffic.
For instance, when people buy Bitcoin on MoonPay, they'll discover that the platform follows strict security measures to ensure users have a safe purchase. Several instances of shoppers being defrauded by fake goods as a result of online purchases have been revealed. However, with blockchain, the situation might be different.
Consumers can easily examine and confirm the authenticity of an item and its characteristics as its shared ledger cannot be modified.
Search engines consult blockchain statistics to identify the legitimacy of the sellers. They then utilize this information to index these businesses. Given the growth of e-commerce, it's significant.
2. Possibility of direct consumer contact
It's simple to envision a scenario in which middlemen are about to become obsolete. The creation of tokens like BAT (Basic Attention Token) enables marketers to pay viewers depending on the cognitive load required to watch an advert.
There's a genuine chance to change how these advertisements initially appear using blockchains. As a result, the advertising becomes less intrusive and more efficient since they appear more appropriate, which removes several of the negative aspects of mobile commercials.
3. Reduction in PPC ad fraud
When it pertains to online marketing, pay-per-click (PPC) continues to be the norm for the majority of companies to drive SEO for high rankings on search engines. A comparatively small set of authorities oversee PPC.
For instance, Google Display Network controls on-site PPCs. It monitors the advertisements users see on the search results display. In essence, blockchain SEO uses the platform to associate advertisers with websites.
Validating the web pages is among the crucial steps in this method to prevent fraud. That's important since copy costs advertising companies billions of dollars each year.
This is when blockchain comes in handy. Significant firms wouldn't have to take on the role of authorities. Rather, there can be direct communication between websites and advertising.
It would involve the utilization of smart contracts, their authentication and safekeeping, user validation, the minimization and eradication of fraudsters, and assurance that the company is only compensating for actual click-throughs made by real people, not automated software.
Customers may feel more comfortable clicking through adverts to landing sites when this occurs. In addition to an improvement in other measures already present to improve SEO, it'll result in higher visitors, time spent on web pages, and conversions.
4. Validation of product integrity
There's one element that unites digital marketers with goods like footwear, medications, luxury brands, DVDs, Blu-rays, accessories, and other items. These are some of the offerings that are sold the most throughout any country.
Regrettably, the web provides individuals selling these counterfeit items with a way to do business anywhere in the world. Even if they get caught, opening another online store is a quick and simple task.
Genuine merchants are also impacted by this. Quite often the issue isn't with their calculations but rather with suppliers who supply fake products. There are also perceiving styles. If they make sales, which are likely to be the target of counterfeiting, even reputable sellers will have to deal with skepticism from customers.
5. Authentic ad payments
Cryptocurrencies will alter how advertisement transactions are processed, which will have an impact on SEO as well. As the industry for blockchain services expands, crypto-powered payment channels will soon start popping up everywhere.
These companies will assist in popularizing blockchain-based ad purchases that use intriguing smart contracts. Even though intelligent contracts are still relatively new to the commercial world, they'll become a commonplace aspect of conducting business sooner than expected – all due to the incredible strength of blockchain.
6. Advanced user interfaces
The development of blockchain-based browsers will significantly alter the user experiences of the typical customer. As they provide a privacy-respecting online experience with more transparent and secure ad technology, crypto-powered browser choices are gaining popularity and getting publicity.
In a couple of years, once blockchain-powered browsers offer secure, customized search choices to people who're weary of promotional wizards, our basic interpretation of the ad industry may be completely obsolete.
Challenges of blockchain technology in SEO and digital marketing
Remember that using blockchain tech in any business model has several drawbacks. The following are some downsides that one should be aware of.
1. Unchanging information
The first disadvantage of using cryptocurrency is that customer data won't be portable. Well, a variety of systems, such as the supply chain or financial ones, can profit from it.
However if a firm acquires over 50% or over of the nodes, it's obvious that the network infrastructure may be easily influenced by an organization, putting it in jeopardy. The fact that data can't be deleted once it has been written presents another issue. So users simply cannot get rid of the evidence of their information.
2. Occasionally ineffective
Blockchain supports a wide range of technological platforms. If a business chooses the most well-known ones, it'll find that the framework has certain shortfalls. Once they decide to connect to the network, an SEO expert might run into storage issues for many nodes.
A blockchain's size is also still increasing, which slows down the entire network. Therefore, this is undoubtedly undesirable for promotional blockchain – in which it's crucial for the system to be both quick and secure. Sure, the deficits are getting better thanks to blockchain technology. Therefore if a company encounters any issues, it must research the respective remedies.
3. Not completely secure
Blockchain offers greater security than any other framework. However, this doesn't imply that the platform is 100 percent safe. One must actually reach some kind of common ground in this situation in many diverse ways.
Examples of problems that make blockchain tech insecure and ineffective include double spending, cryptographic cracking, attacks, and DDoS breaches.
4. Excessive amounts of energy
There's high energy usage while using blockchain technology. A miner must solve complex problems each time a fresh transaction is added to the ledger, using a great deal of energy during the process.
Many algorithms have addressed the issues, although not all blockchains operate in a similar way.
5. High price
The increased implementation price of implementing blockchain is yet another drawback. In fact, the majority of blockchains necessitate a significant financial commitment from the company.
There are, after all, expenses related to recruiting programmers, supervising teams working on various facets of blockchain tech, and paying license fees if firms choose to use paid distributed ledger technology. One must also think about the expense of maintaining the platform. It may cost millions of dollars for many business owners.
Blockchain: Enhanced ease of doing business with SEO and adverts albeit with a few challenges
Blockchain is altering the way transactions are processed, which has an influence on search engine marketing. The companies will assist blockchain-powered advertising buyers in using smart contracts to streamline and secure deals. Because of the capability of blockchain, monetary transactions are carried out in a secure atmosphere.
Essentially, digitized data is maintained and disseminated via blockchain. Blockchain in SEO and digital marketing offers financial and information-flow clarity, privacy, and availability. Users may gain from better digital marketing, while businesses may profit from spending less money on expensive SEO efforts.
Thanks to this newly developed technology, users can now possess and sell data to digital marketers and SEO experts.
Author bio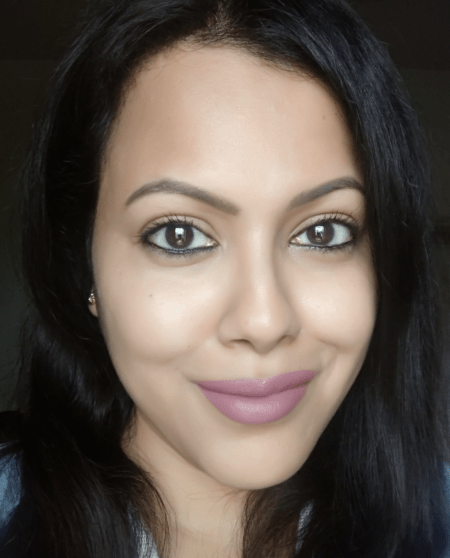 Atreyee Chowdhury is a freelance content writer with more than 10+ years of professional experience. She is passionate about helping SMBs and enterprises achieve their content marketing goals with her carefully crafted and compelling content. She loves to read, travel, and experiment with different cuisines in her free time. You can follow her on LinkedIn.