WordPress has become a tool used by millions of designers for much more than creating blogs. Each week we take a look at what's new with WordPress.
For more regular news, tutorials and tricks, check out our blog about WordPress.
Plugins
Backup & Clone master
An excellent tool to create full backups of your WordPress blog, it is also very hand to clone your WordPress website.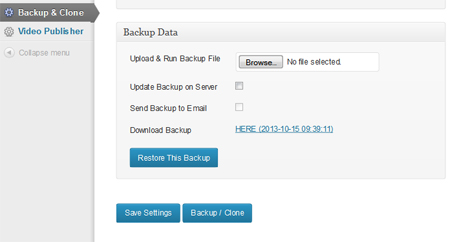 Themes
Norris
Norris is one of the very best one-page themes on the market. It comes with many options and custom homepages, and it's responsive and retina ready.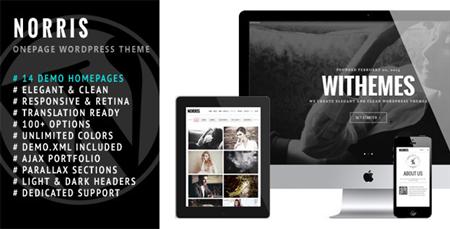 Tao
Tao is an incredibly easy to use WordPress portfolio theme. Quick to setup and easy to customize, thanks to a detailed manual, and the carefully structured code, Tao is the perfect theme for showcasing your work in an elegantly beautiful way.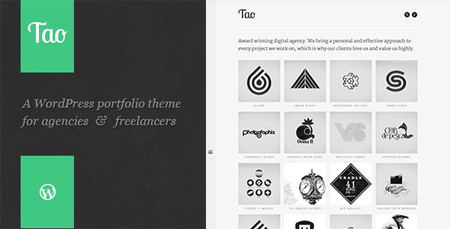 News
WordPress 3.7 is out!
You may have seen it from your WordPress admin, the latest version of our favorite blog engine is ready for upgrading. Among the most advertised features, you can get automatic updates in the future and stronger password tool.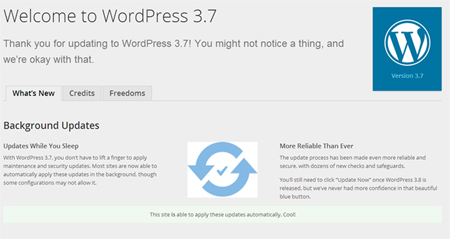 WordPress acquisitions: a look at WordPress websites and products that were sold
An encouraging post for people creating WordPress-related sites or products.

Interview with Vladimir Prelovac
An interesting interview with the man behind ManageWP.org.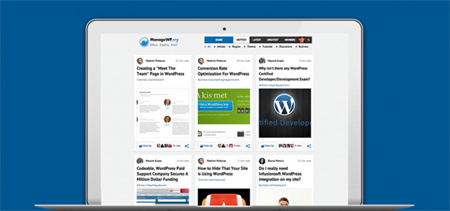 Tips & Tutorials
How to Configure Automatic Core Updates for WordPress 3.7
A new version and new features also means new things to learn. In this post by WP Tavern, you can learn how to manage and configure automatic updates in WordPress 3.7.
How to show selective tweets in WordPress
A couple of useful techniques you could use to show selective tweets on your WordPress site.