WordPress has become a tool used by millions of designers for much more than creating blogs. Each week we take a look at what's new with WordPress.
For more regular news, tutorials and tricks, check out our blog about WordPress.
Plugins
WordPress post styler
WordPress Post Styler Plugin adds an extra feature to your default WordPress post editor to add pretty styles to posts. This plugin allows you to add custom paragraph boxes, heading tag styles, title styles, download link styles, download buttons, image styles, address box, code box, testimonials styles, blockquote styles and many more…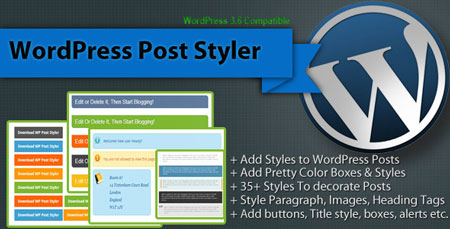 Live News
Live News is a WordPress plugin inspired from the news ticker used by broadcast television stations to communicate the latest news, financial news, weather warnings, election results, etc.
Themes
DocType
Doctype is a minimalistic portfolio theme for WordPress, an ideal solution for creative professionals that love flat design and clean, sharp styles. 100% responsive and retina-display ready, this is a theme that will be ready to launch live in no-time, and will keep you happy for a long time.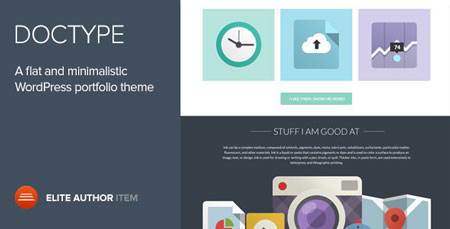 Soho Hotel
Soho Hotel is a WordPress theme designed for Hotels, Hostels, Service Apartments and any other kind of accommodation which requires a booking system.
News
WordPress 3.6.1 is out
A maintenance and security update, don't wait too long to upgrade.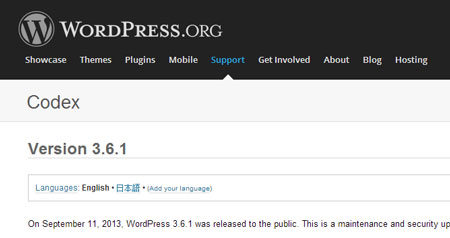 WordPress 3.7 to Remove Post By Email Feature in Favor of Official Plugin
Great idea, that's where this kind of features belong. Now bring us efficient caching as part of core please.
Tips & Tutorials
The Complete Guide to Proper JavaScript Usage With WordPress
Think you know how to work with JavaScript in WordPress? Make sure you check out this post before you answer.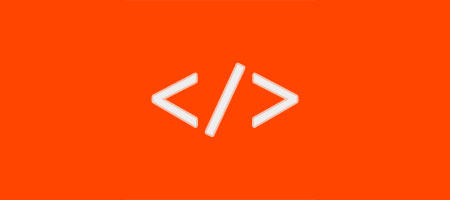 WordPress code conventions for easy wins
Good practices to follow if you are going to code WordPress themes or plugins.