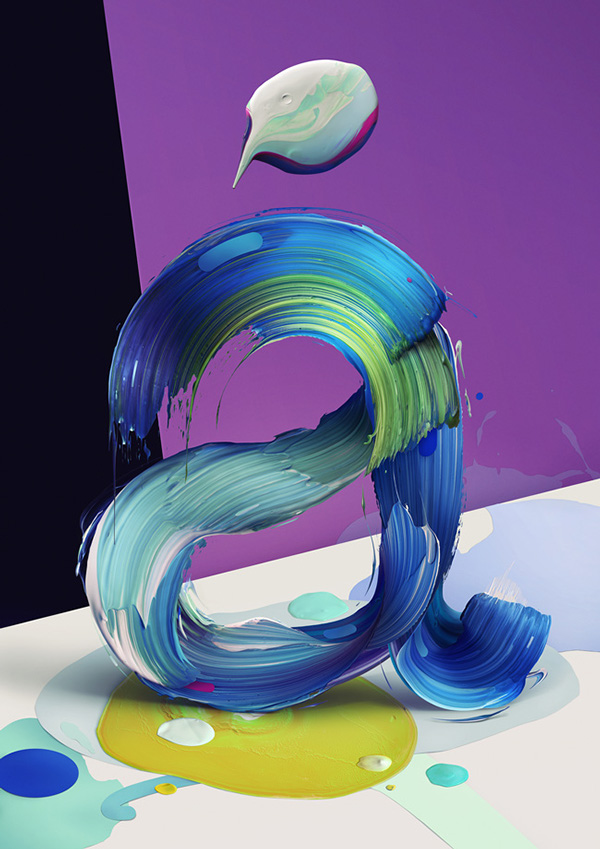 Pawel Norbert is a graphic designer from Warsaw, Poland. His portfolio features commercial and personnal projects that are often very colorful, always well-designed.
He offers a wide range of design services, and his work is often published in popular visual culture magazines. No wonder he finds so many great clients to work for.
His latest project, Atypical, is a strange one. It mixes typography, painting and sculpture in a series of spectacular posters. On his Behance gallery, Norbert shares the making-off of this project, just scroll down to see it. The letters were skillfully painted on acetat, then made it stand in various shapes to take the pictures.
These prints can be acquired on Norbert's Society6 page.