Concept Feedback: get your designs reviewed by designers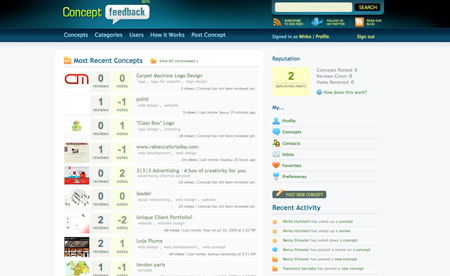 If you are working alone, chances are that you have a hard time to get a honest feedback from other professionals. ConceptFeedback is here for that, it's a social network for designers that allows you to upload some design you are working on to get a feedback from other designers. They can vote on the design and leave a review of the design, then other members can rate these reviews and discuss them.
The website is quite straightforward and useful, and so far it seems that people using it are designers, so why don't you give it a try?