CSS Orgy: a new gallery and website about CSS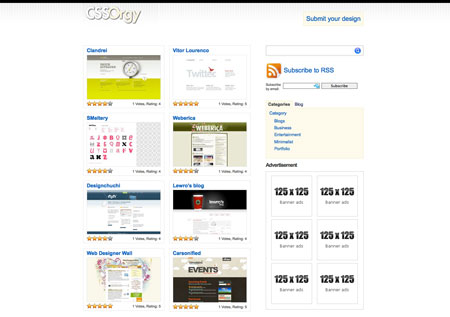 I am glad to announce the launch of a new webdesign related site: CSS Orgy. At this time, you'll find there a gallery of inspiring website and a blog dedicated to CSS. There will be more functions and resources to come, so you better subscribe to the RSS feed if you don't want to miss any news.
For the blog, I am also looking for guest writers. People writing two posts will get a free 125×125 banner space for one month (limited to 6 persons). Please send you guest post ideas for CSS Orgy using the contact form.