Get the chance to win a book by getting a Design Tips account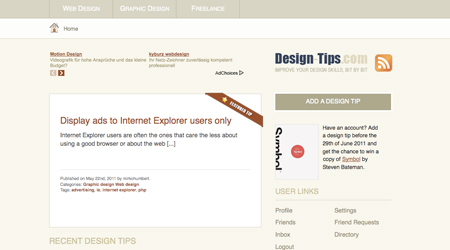 I'm glad to announce that I'll be giving away some more invitations for Design Tips, our small social network for designers. To get your invitation, just add a comment at the end of this post and you'll receive it very soon by email.
The other good news is that we'll be giving away a book to the author of the best tip of the week, then in the future we'll give away some other prizes for great tips authors.