Free WordPress theme: Gone fishing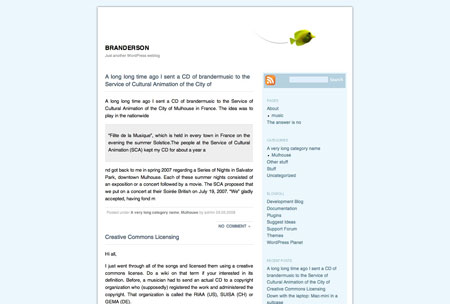 Just uploaded a new wordpress theme to the theme viewer, you can also download it at the end of this post. I named it "Gone fishing" because, well… I had to give it a name.
It's a 2 columns blueish theme, with an easy to change image header. It is also (of course) widget ready.