A perfectly balanced table made of steel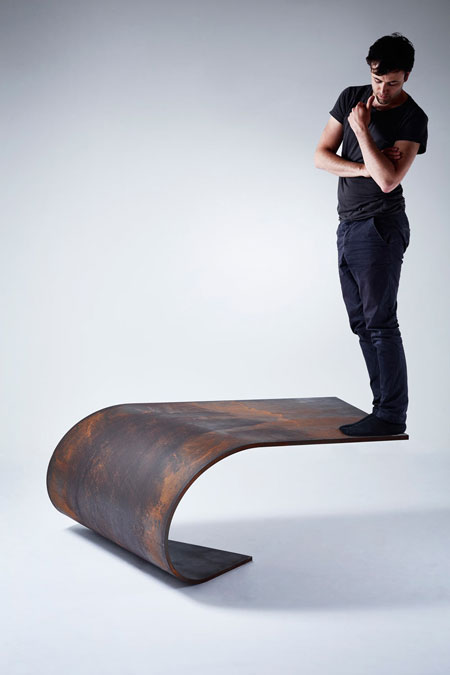 I find this table pretty stunning; it is made of stell, looks heavy and probably is very heavy. Maybe it's about the pictures' angles, but it looks amazing that it would stay up, not even mentionning having some dude standing on the edge.
It was built by Paul Cocksedge, a designer from England. For now there are just 10 pieces that will be exhibited at Cocksedge's first solo show. Via Design Milk.