The evolution of type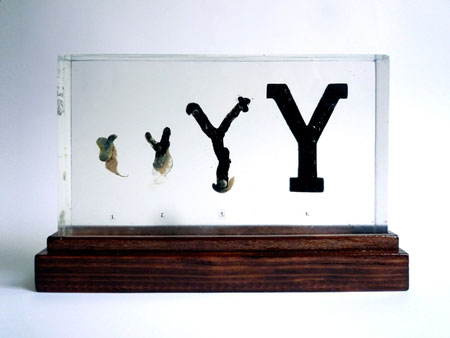 Andreas Scheiger, an Austrian designer, typographer and artist, imagined what the evolution of type may have been. He took an original approach and created drawings, plans and sculptures that take us to the very roots of typography.
You can see parts of the making of on his website.