Graphic design is a highly competitive industry. In order to make it as a professional and stand out, hands-on experience is essential. At Designer Daily, we keep you updated on education resources that will help you acquire new skills and improve your portfolio.
In this post, we'll show you some of the online graphic design courses available at Domestika, an exciting platform and community championing the creative arts with online courses to keep on learning and exploring.

Domestika: your new professional ally
Whether you want to perfect your technique or learn something new, Domestika is the ideal place to start. Meet a passionate community of creatives and learn alongside renowned experts who are committed to helping you reach your full potential.
Its online courses differ from other platforms in a few ways. For instance, it's not a subscription-based service, you only pay for the content you want, when you want it, with unlimited views of the course's lessons. Unlike other creative learning platforms, the courses are not home-made. Each aspect of the course is carefully planned and produced by a team of experts; from finding the ideal teacher for each topic, to creating a course plan with clear objectives.
Graphic Design Courses
Being a graphic designer is all about finding and executing the best way to communicate an idea using visual resources. The competition is fierce out there, so it's important to prepare yourself so that your ideas stand out.
Check out our top picks for graphic design courses taught by experts at Domestika. As you'll soon see, each course covers a different specialty and provides exercises and projects that will push you to apply your newfound knowledge and move forward with your career.
Logo Design: From Concept to Presentation
Sagi Haviv is a New York-based graphic designer and a partner at the design firm Chermayeff & Geismar & Haviv. He has designed over 60 brand identities including logos for the US Open Tennis Championships, Harvard University Press, and Conservation International. In this course, you'll learn the basic principles of logo design while finding your voice as a designer.
Graphic designer and lecturer Jaime Sanchez Hearn will guide you through Adobe InDesign, showing you how to create professional designs from scratch. Learn how to weld typography design, branding, and editorial design to create visually compelling content for different media formats.
Art Direction for Creative Visual Branding
Art Director and photographer Linus Lohoff will show you the processes behind designing a brand identity and building a professional brand book using art direction. Follow a step-by-step method for presenting a powerful brand strategy and brand book.
Principles of Presentation Design
Your project is done but your process is far from over. If you want to make a good impression on all your clients (to secure an account or present a pitch), presentation and data designer Katya Kovalenko will show you how to design beautiful and effective presentations from scratch.
Get the most out of graphic design software
If you want to improve your processes and learn new ones, you can focus specifically on mastering new tools and becoming an expert user of key software.
Domestika offers introductory courses on Adobe Illustrator for Graphic Design, Adobe Photoshop and Adobe InDesign. You will learn how to navigate their interfaces and tools, use efficient processes, and save time while creating.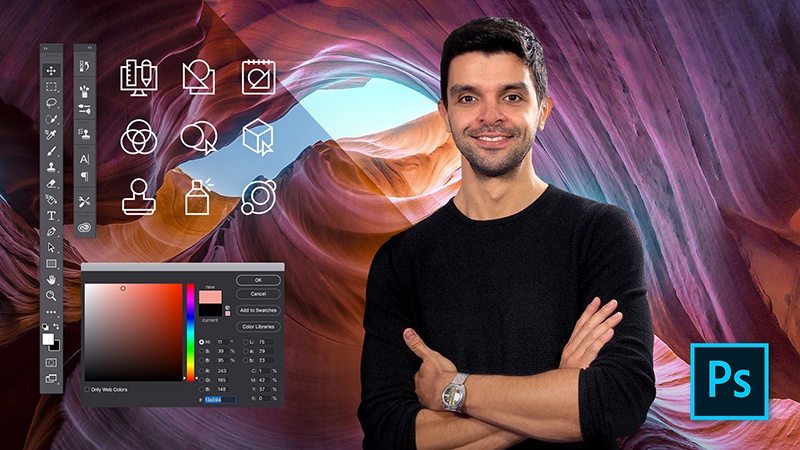 Discover new trends and learn the basics of web design
Every day, companies and brands seek tech-savvy professionals to create impressive websites and mobile apps to promote their services or products. These courses will help you to secure clients and improve your portfolio:
UX design is one of the most in-demand roles today and, as brands understand how much it impacts their overall strategy, it can only continue to grow. In this course, UX Designer Ethan Parry focuses on the research, methodology, and overall strategy that accompanies UX design, which is just as important as the design itself.
Once you complete this course, you will be equipped with all the necessary knowledge to take on a personal or professional UX design project with confidence using Adobe XD, one of the leading UX design and digital prototyping platforms from the ground up. Join UX Designer Ethan Parry to discover how UX designers solve a problem for the user, while also aligning with a brand's business goals.
You too can learn how to master these skills:
Discover how to create professional websites with WordPress, an easy-to-use and popular content management system.
Now that your brand new website or app has launched, discover how to develop a brand strategy that will make it shine.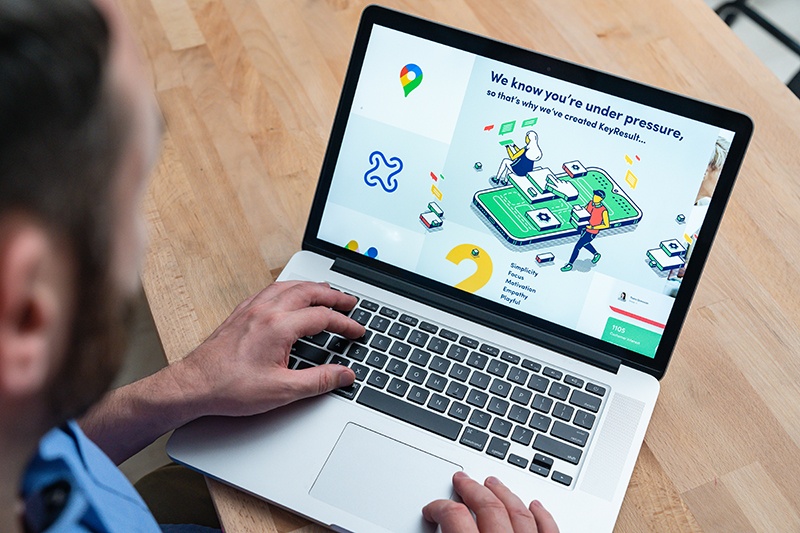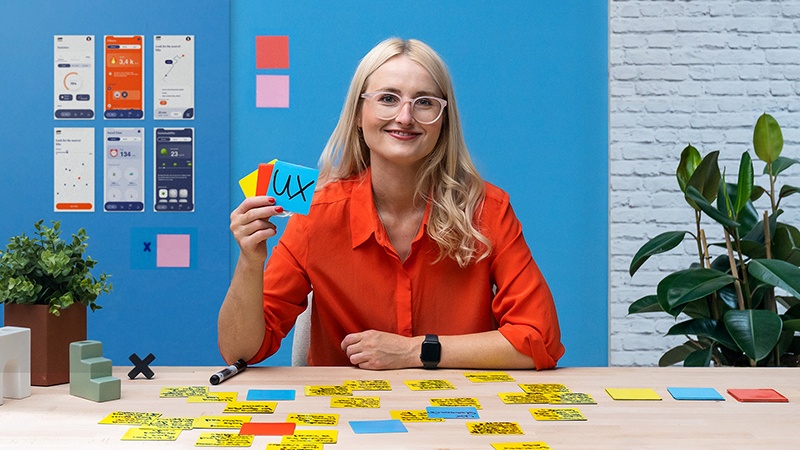 Check out all their graphic design courses, or explore other creative areas on Domestika.org. And it's a good time to start too, all courses are available for just US$9.90 each for Black Friday.