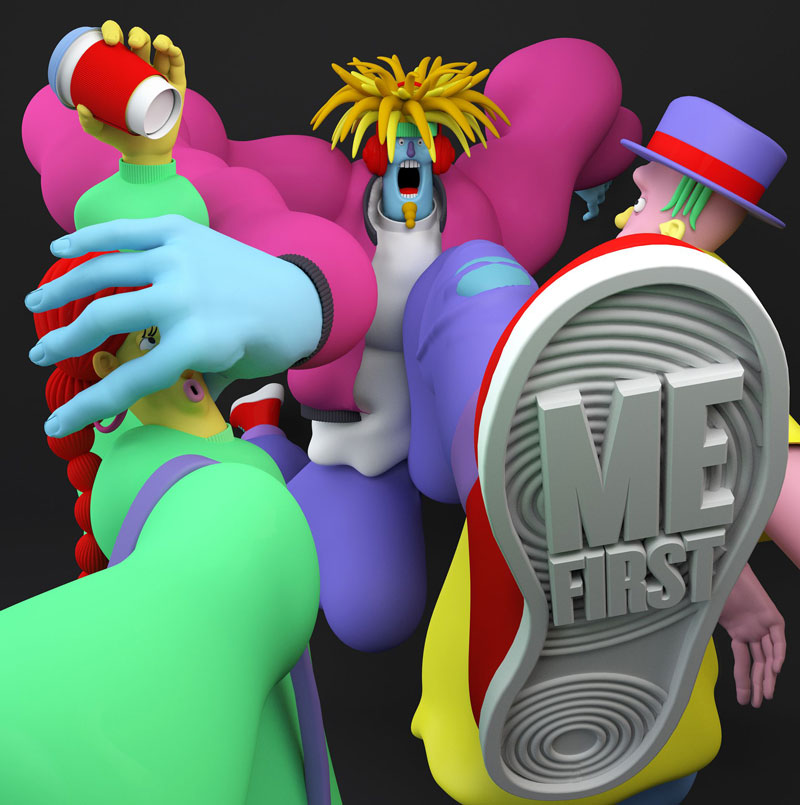 Bad behavior in public transportation is a worldwide issue, and the London Underground is no exception despite British citizens great reputation in terms of behavior in public spaces.
In this personal project, illustrator Matt Wood, who goes by the pseudonym Design Lad, created a set of colorful displays of commuters bad behaviors he could observe.
The 3D illustration style used is very in-your-face and makes the obnoxious behaviours even more blatant. The bright colors used add another layer of discomfort to the viewer, making the experience even more real.