Edit: If you are reading this post in 2020, you will be interested in finding a useful list of the best free WordPress themes for 2020.
In the time online entrepreneurs change their range of products or reconsider the website content – the web design issues often overlooked. And we can not tell why for sure. Maybe, it is because of the fear to spend extra money and time on a project of the questionable necessity. So, today we would like to figure out is the website redesign could benefit bloggers and e-store owners.
When we say website redesign, we mean the total change of the manner you organize and display your content, the overall appearance of your website pages, and, of course, the implementation of a new users experience. Still, sometimes it is hard to understand if it is time to add some changes to your online presence. That is why we would like to highlight some essential reasons to refresh your website design:
1. Rebranding
It is the obvious reason to change the website look, however, we can not leave it unattended. As the rebranding is a part of every company's life-cycle, it is important to make your audience aware of it from the first look on your web page. So, either you shift your target market, or change the services list, find a new look for your website, that will reveal the new company course.
2. Bad Bounce Rate
Thank heaven there is a Google Analytics and other platforms that allow evaluating the online performance qualitatively and soberly. One of the most important analytics metrics is the Bounce Rate, which shows the amount of time each visitor spends on your website. If the poor performance takes place – it is another motive to refresh the website design.
3. Your clients feel lost
It is very important to organize your content properly and make sure the search process takes no longer than a few minutes. If your clients can't proceed single-handedly with such as subscription, personal account log-in, or making requests, you have to change the website navigation system for sure. Otherwise, you will lose potential customers and waste website traffic.
4. Your competitors are better than you
It is okay to compare yourself with other companies, especially with successful ones. If you see the top niche companies redesign their websites – do not hesitate and follow the example. We do not suggest you to copy-paste someone's ideas and use it for business. Try to stay up-to-date. Explore the latest website trends and use it coupled with your creativity. In such an approach, the competitors' websites would become a great inspiration source.
5. The mobile-unready website
Isn't your website mobile-ready yet? But why? This feature is crucial for all the websites today, as the overwhelming majority of people use their mobile devices to explore the Internet and do online shopping. If it is impossible to navigate your website via mobile and the whole content looks poor, make sure to redesign your website and make it fully responsive.
6. Lack of dynamics
Sometimes, you do your best to make everything perfect but don't really see the result. When it comes to business, a simple desire to sell a product is not enough. You need to experiment to see what works best in terms to catch visitors attention. It is a tricky part, as we all have a very subjective idea of what is interesting and what is not. However, once you achieve the web design that generates leads and sales – you succeed.
If you feel like it is time for you to refresh your e-store or blog then we have a solution for you. Check out the collection of best WordPress themes for blogs and top plugins, that will help you to redesign your website quickly and easily.
Best WordPress Blog Themes
| | | |
| --- | --- | --- |
| WordPress Theme | Price | Template Category |
| Imperion | $75 | Business Consulting WordPress Themes |
| Cashmeree | $75 | Fashion & Beauty WordPress Templates |
| Photto | $75 | Personal Page WordPress Themes |
| Fancy Me | $75 | Fashion Blog WordPress Theme |
| AliceBurton | $75 | Personal Blog WordPress Theme |
| Visuelle | $75 | Design & Photography WordPress Templates |
| Richard Gore | $75 | Personal Page WordPress Themes |
| Journez | $75 | Travel Guide WordPress Themes |
| Adverocking | $75 | Personal Page WordPress Themes |
| 4News | $75 | Best News and Magazine WordPress Themes |
| Elegacy | $75 | Design Studio WordPress Templates |
| Exibitico | $75 | Design & Photography WordPress Templates |
| CPM | $75 | Photographer Portfolio WordPress Themes |
| Dezingo | $75 | Design & Photography WordPress Templates |
| De Couture | $75 | Fashion & Beauty WordPress Templates |
Imperion – Multipurpose Corporate WordPress Theme
This theme has an advantageous functionality that will bring any business to a whole new level. With a bunch of beautiful ready-made skins you can make outstanding presentations, launch an e-store, build a website for a finance agency and share your business experience around the web.
Main features:
Drag-and-drop page builder
Cherry plugins
The Events Calendar
24/7 professional support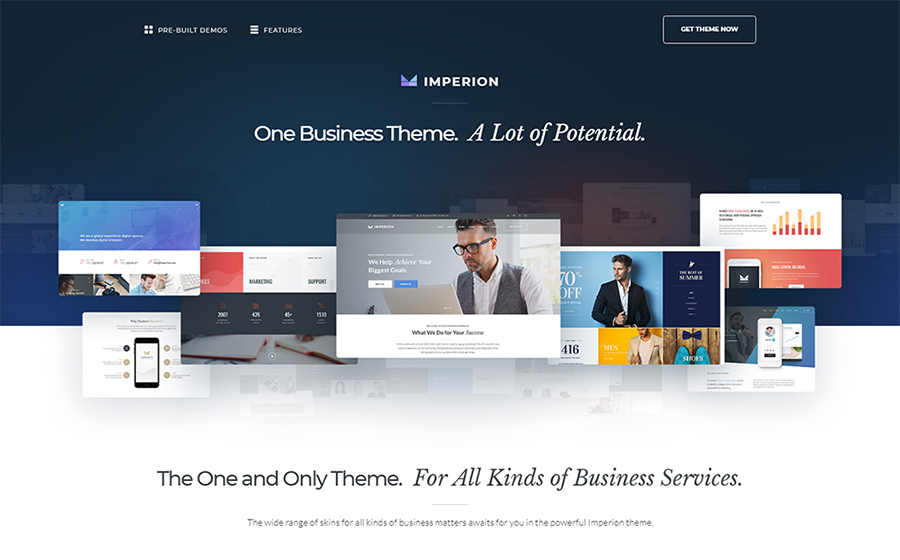 Cashmeree – Fashion WordPress Theme
With vivid skin of Cashmeree theme you can make an alluring fashion website. As this theme was made along the lines of the Mobile First philosophy, your website will look bright and exquisitely on large screens, as well as on tablets and other mobile devices.
Main features:
Responsive
Retina-ready
Includes tons of free images
WordPress Live Customizer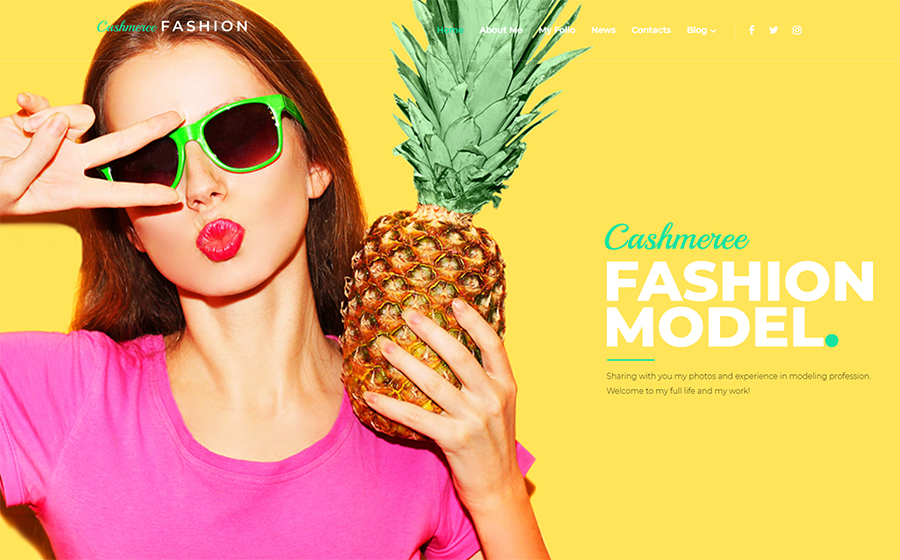 Photto – Photographer Blog Elementor WordPress Theme
Dreaming about your own photographer blog but don't really know where to start? Start with Photto theme. It is a gorgeous solution for photographers that allows an effortless creation of a state-of-art online gallery.
Main features:
7 Blog Styles
Jet Elements plugin
Jet Blog plugin
WPML Ready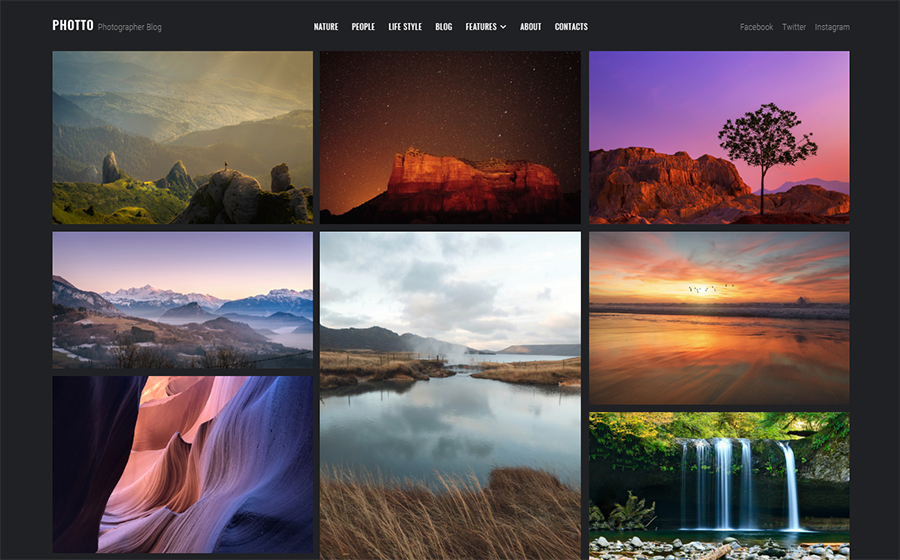 Fancy Me – Fashion Blog Elementor WordPress Theme
Inspired by latest fashion trends, Fancy Me theme is an excellent choice for your fashion blog. It comes with lots of eye-catching layouts, that are fully-customizable and equipped with amazing functionality provided by premium plugins.
Main features:
Elementor Page Builder
Jet Theme Core
Bunus Images
Commenting System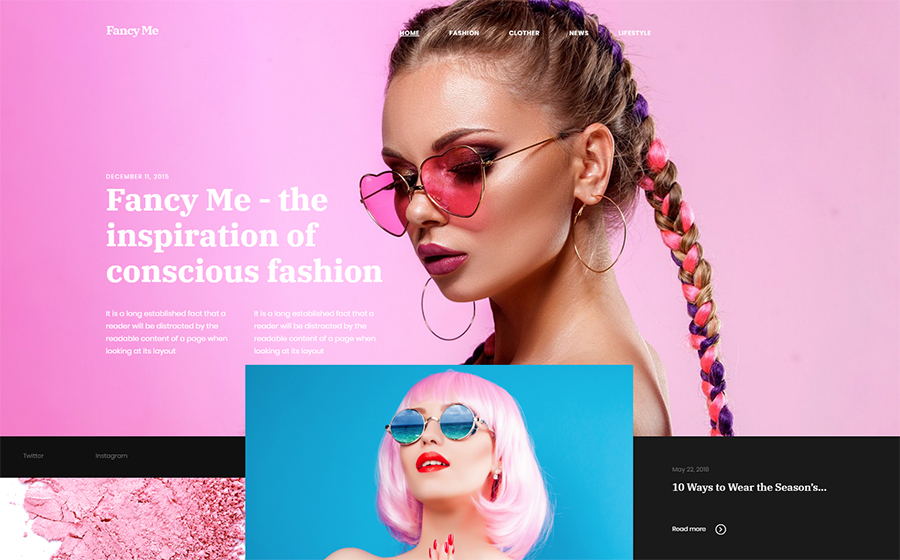 AliceBurton – Personal Blog Elementor WordPress Theme
This theme has a fresh and simple layout that would not distract you visitors from the content you share. Such a theme suits perfectly those bloggers, who want to establish a friendly chilled atmosphere on the personal blog.
Main features:
SEO-friendly
One-Click Installation
Sample Content
Social Options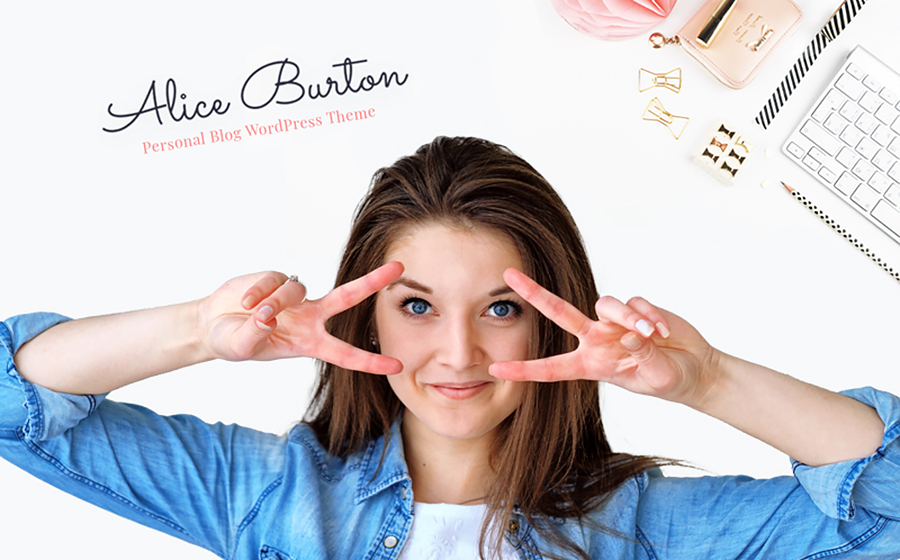 Visuelle – Creative Mondrianism Elementor WordPress Theme
Visualize your wildest dreams and turn them real with Visuelle theme. The very modish and exclusive look of this theme will attract all the creative human being and encourage them to really want explore your website.
Main features:
Variety of Pages
Jet Family plugins
Dropdown Menu
Background Options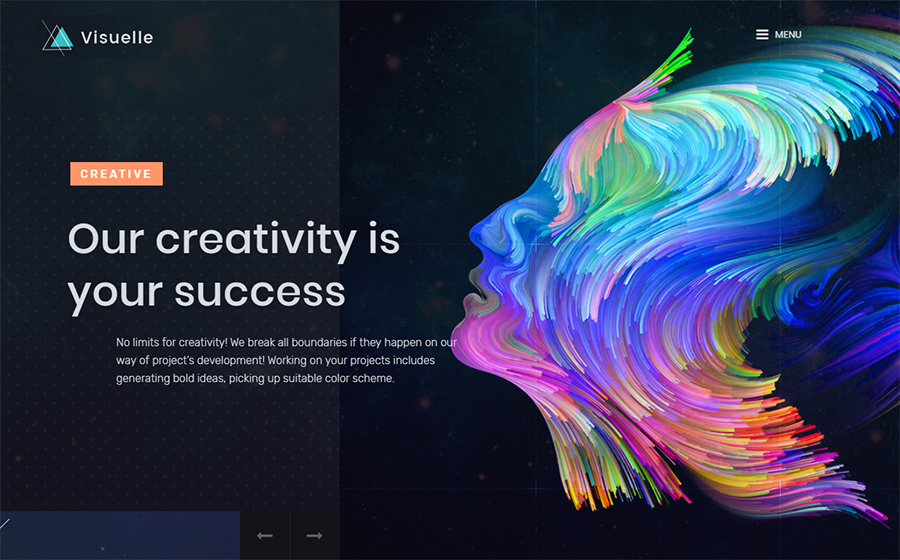 Richard Gore – Writer Portfolio Elementor WordPress Theme
Looking for a nice and classy website design? This customizable WordPress theme comes with amazing plugins, that give you more personalization options and make it possible to boost the efficiency of any website.
Main features:
Valid and Clean HTML code
Google Font integrated
Newsletter popup
MailChimp Ready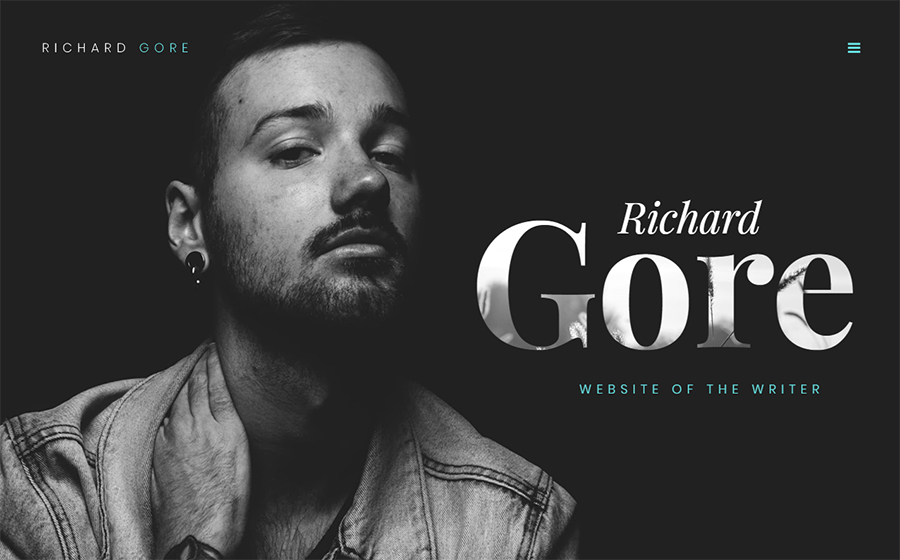 Journez – Travel Elementor WordPress Theme
Use Journez theme, one of the travelling WordPress themes, to share your incredible travel experience. It has all the needed functionality that will help you to display your content in the most appealing way. Plus, it is great for a mobile use as well.
Main features:
JetBlock plugin
Media Library
Live Customizer
Sidebar Manager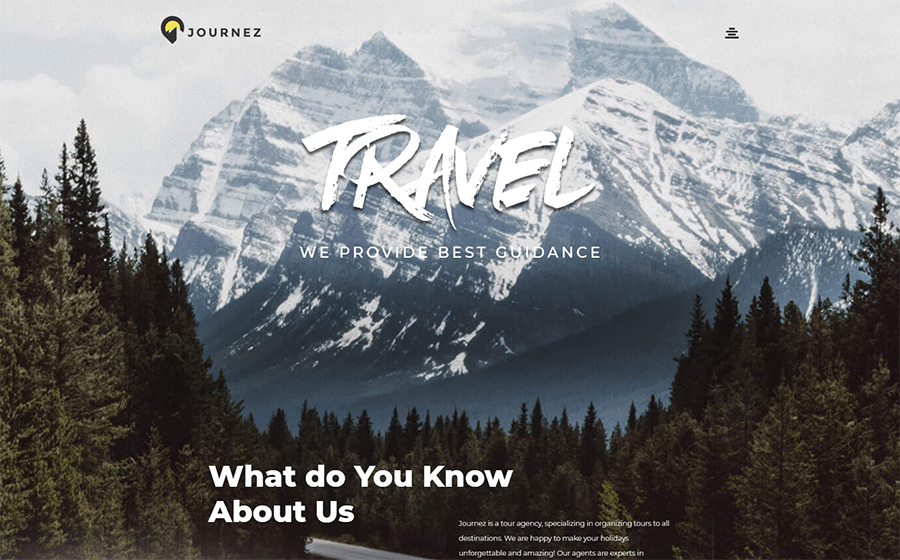 Adverocking – Lifestyle Neutral Elementor WordPress Theme
Wanna start a blog or create a lovely portfolio for your photographers work? Give Adverocking theme a go and you won't regret. It requires no coding skills and has lots of pre-made option that will simplify website designing for you.
Main features:
Parallax Animation
Sample Data Installer
Visual Editor
Responsive Design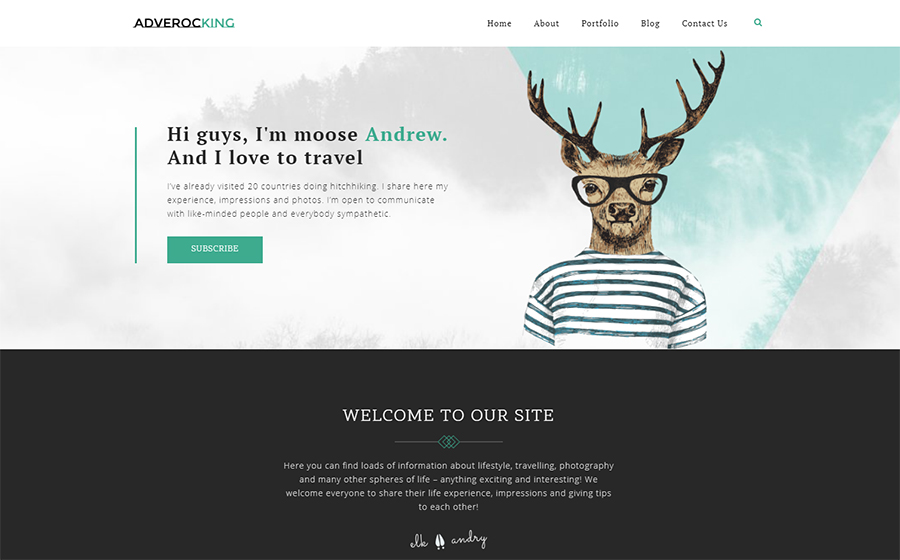 4News – News & Magazine Elementor WordPress Theme
Show this World from the different perspective. With 4News theme you will make a bright and clever news platform. Use a pack of incredibly powerful plugins and stylish Grid style layout to make the content look catchy.
Main features:
Bonus Images
Elementor Page Builder
Jet Elements Plugin
Lifetime support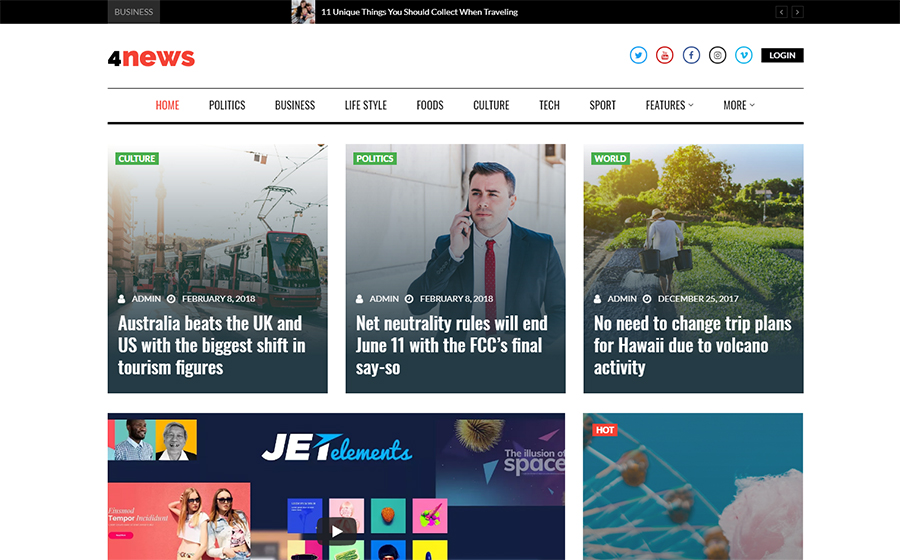 Elegacy – Creative Elementor WordPress Theme
If you choose a theme for your business website, but don't really know what is the latest web design fashion – pick Elegacy theme. Thus and so, you can be sure, your business has a decent representation and best performance.
Main features:
7 Headers
3 Footers
Visual Editor
Search Engine Friendly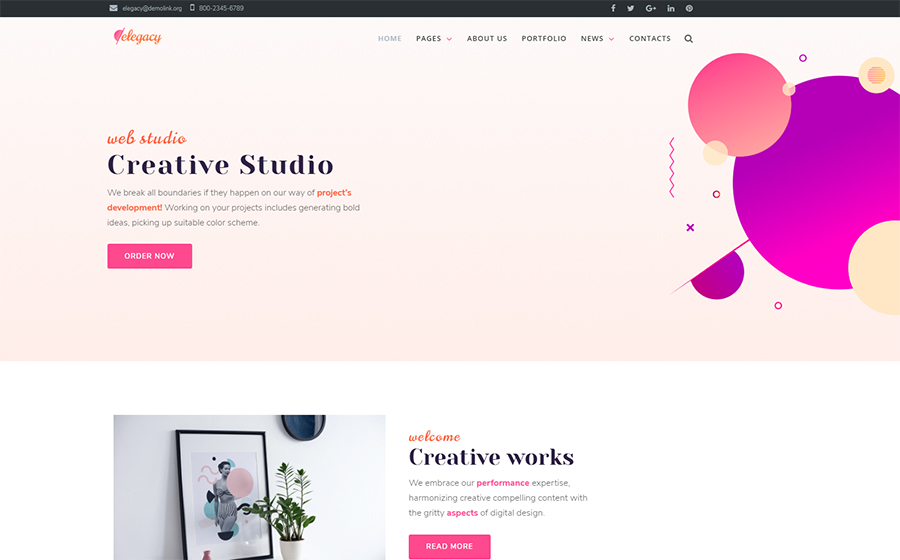 Exibitico – Art Gallery Elementor WordPress Theme
Show off your creativity with Exibitico. This theme it the one to build an outstanding gallery for artworks. This theme This theme has a colorful skin that requires minimum adjustment and stuffed with lots of advanced widgets.
Main features:
Image Gallery
Social Media Widgets
4 Blog Layouts
Jet Elements plugin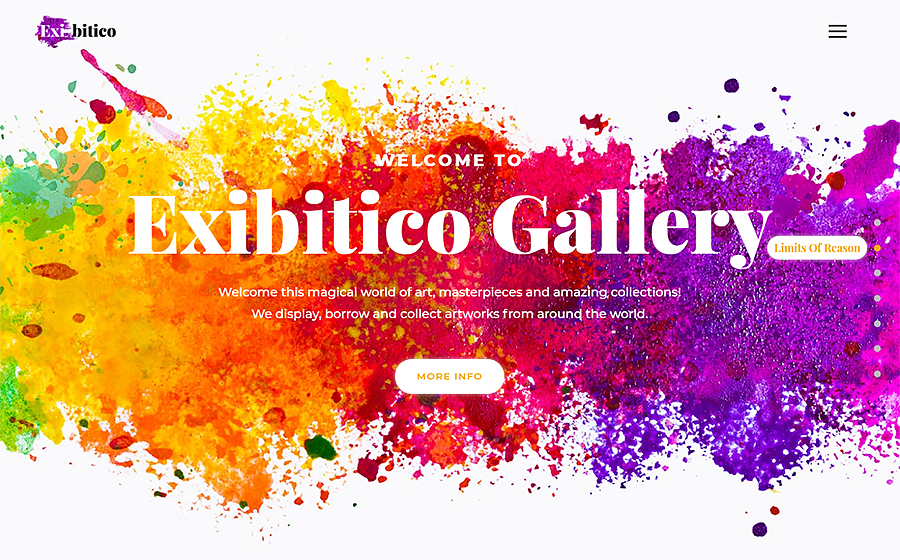 CPM – Creative Photographer Elementor WordPress Theme
Here is another creative theme for those, who look for something extraordinary. Customize header, footer, and all the website areas using Elementor Live page builder. Drag content modules around the page and create something really special.
Main features:
WordPress Live Customizer
WordPress Social Login
Booked Appointment plugin
Detailed Theme Documentation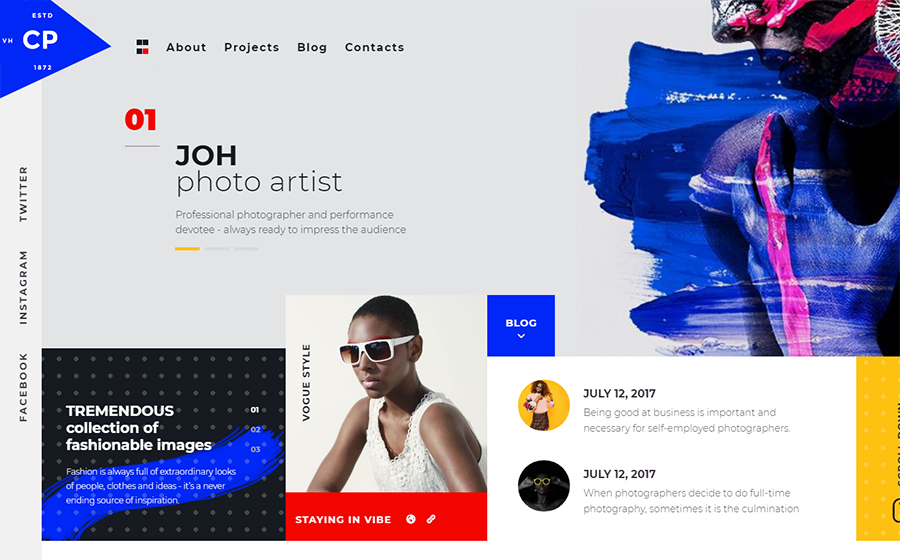 Dezingo – Creative Startup WordPress Theme
Blow up the Internet with your new creative project. Dezingo theme was made to help entrepreneurs show their startup from the most attractive position, to make audience and potential investors involved.
Main features:
Cherry Framework 5
Crossbrowser Compatibility
Performance Optimization
Ecwid Ready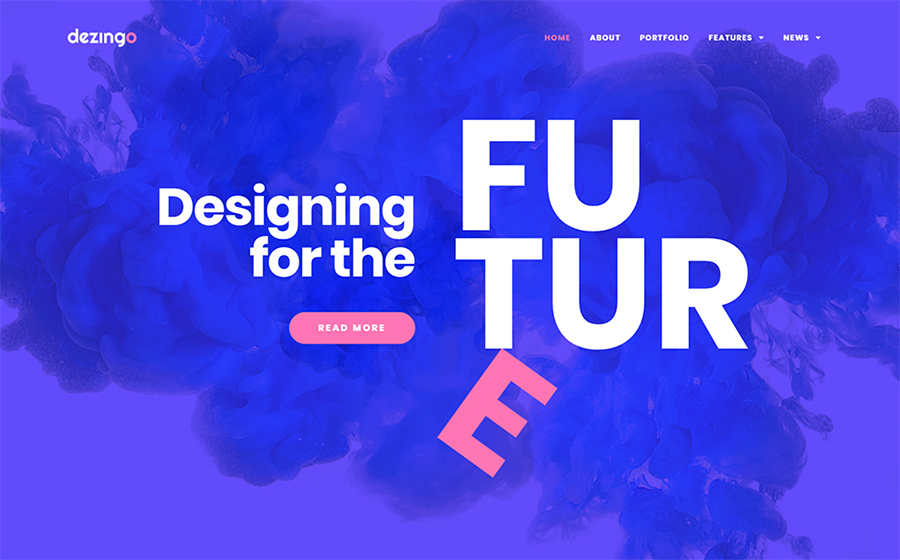 De Couture – Fancy Fashion & Beauty Blog WordPress Theme
Launch an income-generation store online. With a One-Click installation feature it won't take long to start your online activity. As the theme is Ecwid Ready and mobile-friendly, it is a great choice for all trendy e-store owners.
Main features:
Live Search
Media Library
Live Customizer
Bunus Images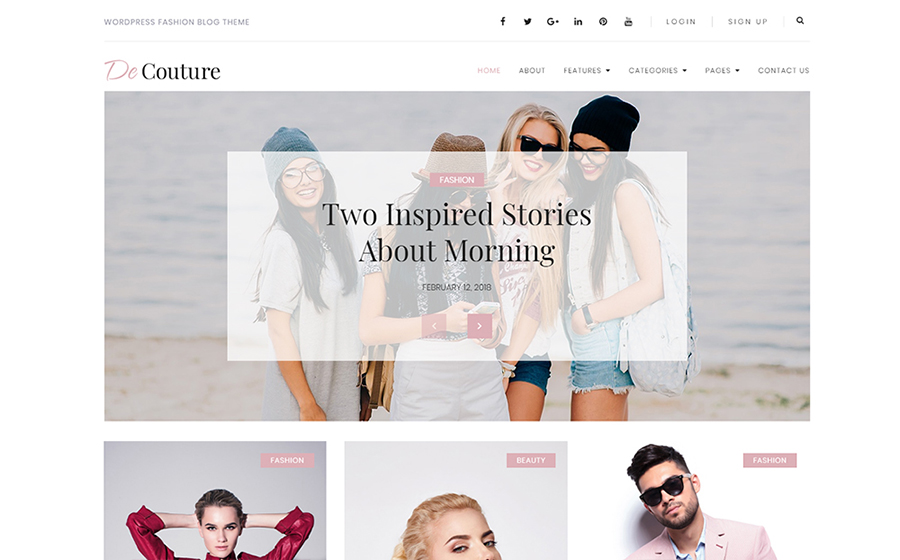 Bonus for Elementor Lovers: best add-ons
| | |
| --- | --- |
| Plugin | Price |
| JetElements – Addon for Elementor Page Builder WordPress Plugin | $15 |
| JetMenu – Mega Menu for Elementor Page Builder WordPress Plugin | $15 |
| JetTabs – Tabs and Accordions for Elementor Page Builder WordPress Plugin | $15 |
| JetTabs – Tabs and Accordions for Elementor Page Builder WordPress Plugin | $15 |
| JetBlog – Blogging Package for Elementor Page Builder WordPress Plugin | $15 |
JetElements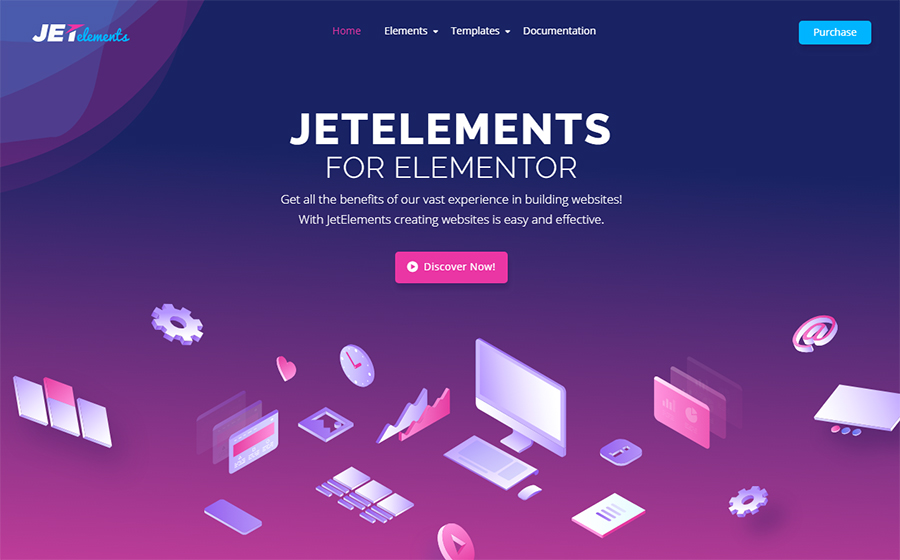 JetMenu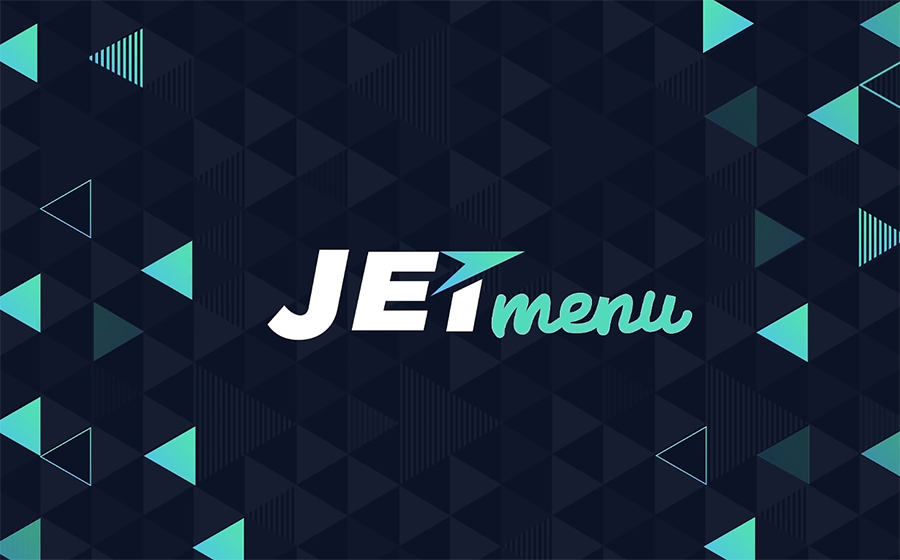 JetTabs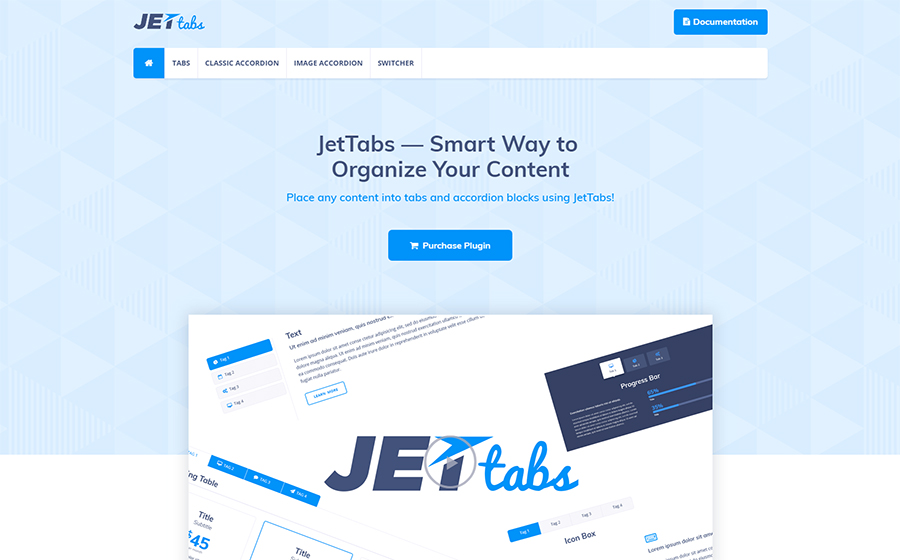 JetWooBuilder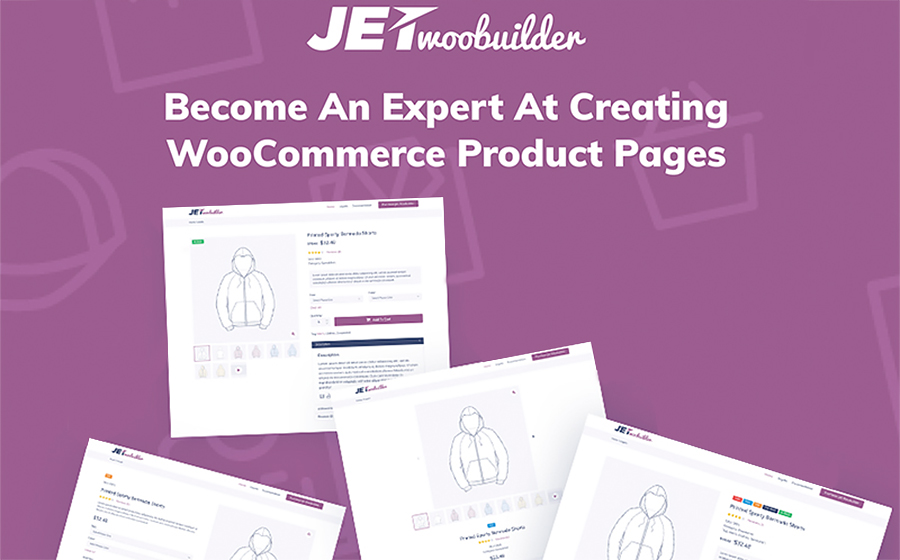 JetBlog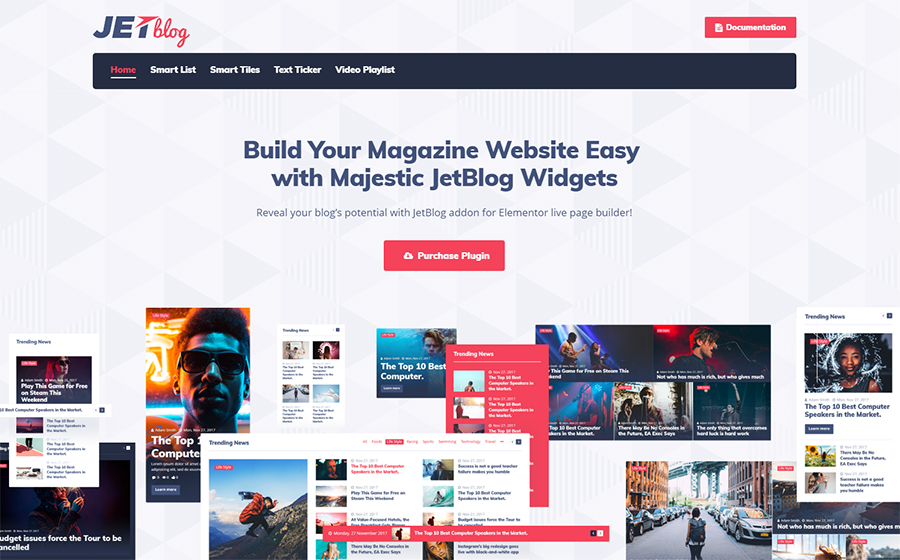 Wrap-up
As you can see, there are lots of ready-made options for your website, that you can use to not only change its appearance but also increase the volume of visitors and sales. Learning more about plugins for Elementor you can see that anyone can expand the website optional capabilities over the rainbow for $15 only.