Your website serves as the cornerstone of your digital marketing strategy. Creating an exceptional website user experience necessitates acknowledging and addressing the challenges that visitors face. Believe it or not, the rapidly evolving field of technology often plays a role in those. New trends could easily render your website irrelevant, leaving you with fewer visitors than you began with.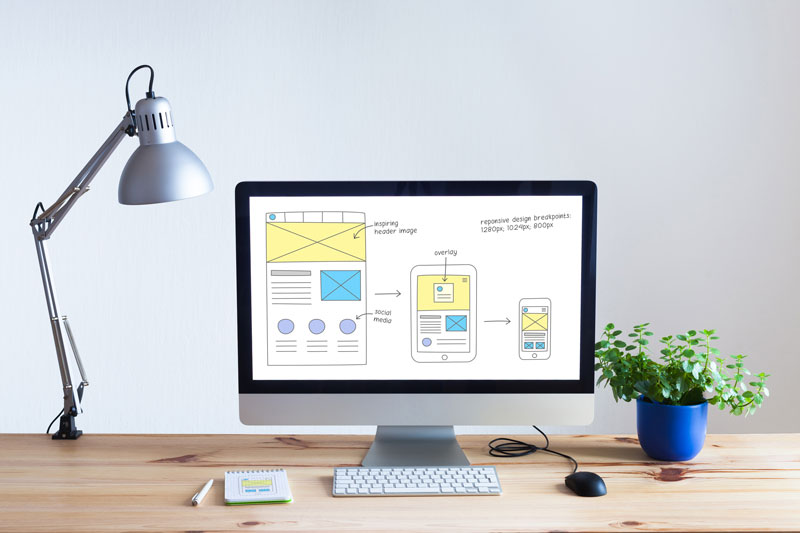 The design of your website affects your brand, customer satisfaction, and sales. If you're dissatisfied with the current configuration of your website, it's time to make changes. Continue reading if you're interested in learning how to improve the functionality of your website.
1. Create A Plan
Now that you've determined that your site needs some enhancements, it's time to work backward and devise a strategy for making them. Begin by outlining the consumer journey from the moment they land on your website to the time they convert to a customer. Consider which pages they're going to visit, what materials they're going to read, and which deals they're going to take advantage of.
Doing so will aid in the creation of a website that effectively nurtures leads in the sales funnel. Once you have a clear plan for your website, you can either make enhancements on your own or hire a web design company to do the task for you.
2. Reduce The Difficulty Of Navigation
If you don't want your visitors to abandon your website due to difficulty navigating it, keep it as straightforward as possible. Your menu should contain no more than seven items, and your labels should be highly descriptive. This way, visitors will have reason to stay longer than five seconds and eventually turn into customers.
3. Ensure That The Entire Website Is Responsive
The increasing focus on mobile devices for web browsing has prompted websites to adopt mobile-friendly or responsive designs and Google to penalize non-mobile-friendly websites. So, if you have a website, it's likely that you already have a responsive version of it, but if you don't, now is the time to implement one. With a responsive website, you can rank higher on search engine results pages (SERPs), especially if you use various search engine optimization (SEO) strategies.
4. Include Calls-To-Action On Your Website
When visitors arrive on your site, you must guide them to pages that will entice them to become customers. Since people are inherently inert, make this process as simple as possible for them so they'll be able to find what they're looking for right away. Strategically positioning calls-to-action—such as at the top right of the navigation and at the bottom of your website pages—is one of the most effective ways to accomplish just that.
However, keep the buyer's path in mind at all times. Although it might be tempting to shower visitors with bottom-of-the-funnel (BOFU) calls-to-action wherever they go to your website, if they're not yet ready to buy, they're more likely to do nothing. Other than that, you should meet the user on the page they're currently viewing.
5. Update Your Blog Content
Reading your content is one of the easiest ways for people to discover what you do. Not only is a blog visually appealing to web users, but it also serves as a distribution mechanism for information. Indeed, even older websites have blog content to offer.
Additionally, a blog on your website encourages user engagement and informs prospective customers. You should write a variety of articles about your company, products, and services.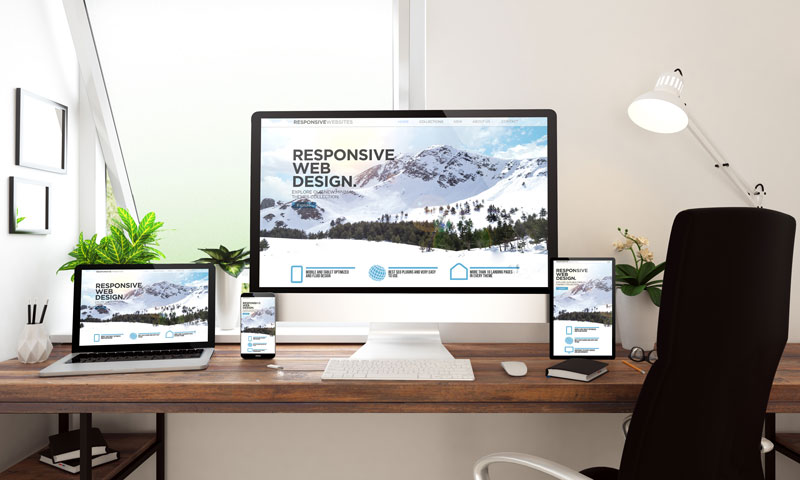 Increased web traffic to your business' website may translate into increased sales. It can help turn you into an authority figure in your field and boost people's trust in your company.
6. Use Social Media Effectively
The digital world has become a Facebook- and Twitter-dominated setting. That is, individuals use social media to communicate with one another and stay informed about current events.
Any ideas regarding website improvement should include a social networking and following component. If you're not already familiar with social media buttons, you should become acquainted with them in order to lead people to your other accounts on different platforms.
The objective is to encourage people to share your content if they like it or find it helpful. Sharing makes content accessible to all without needing your intervention. It will help your website gain more attention and attract potential customers who may not find you otherwise.
Takeaway
There are several ways to improve your website's structure. If you implement a few of them, you may notice an improvement in visitor traffic and activity in the long run. While that sort of outcome might take some time to manifest, the methods above will immediately improve a website's overall appearance and functionality.