Because of the several available plugin options, it's easier to work with WordPress. Most developers choose this platform as the plugins save much of their effort and time. When it's the matter of pagination, WordPress provides many powerful plugins and few of them are listed below!
1. Smart Pagination
Add custom pagination to your website in just a couple of minutes through this smart pagination plugin which is available here.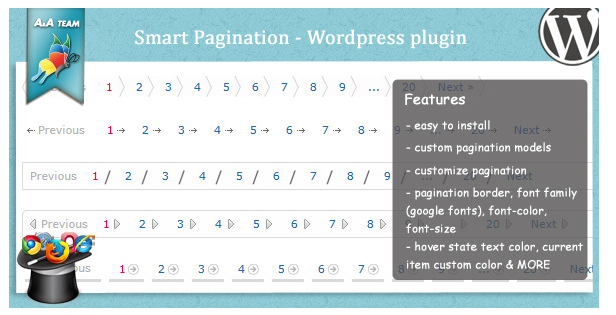 2. WP-PageNavi
This plugin adds a more advanced paging navigation interface. You can download this plugin here.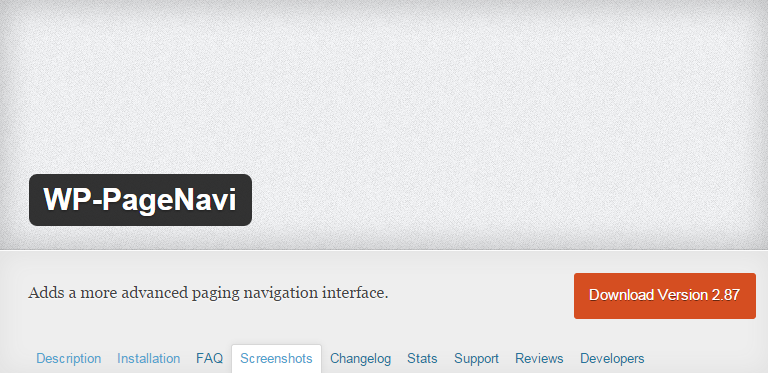 3. jPages pagination
jPages for WordPress integrates the cool pagination for gallery, comments, and table. You can download it here.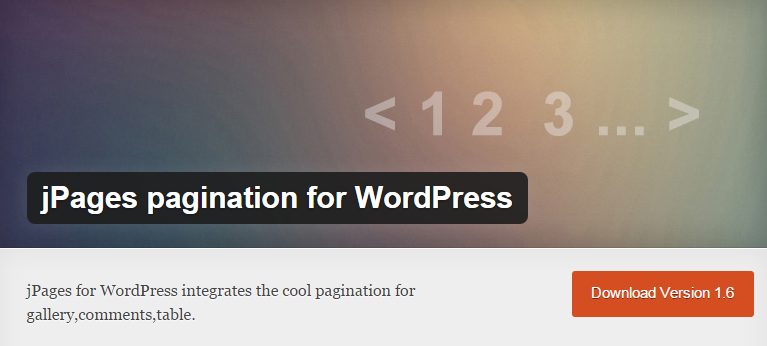 4. JQuery Paginator Plugin
Show your clients different types of pagination just changing a simple parameter ('MORE','TWO BUTTONS' OR 'NORMAL'). You can download this plugin here.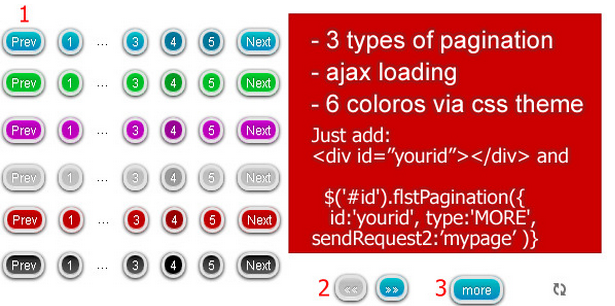 5. Advanced Post Pagination
This is a perfect solution to paginate posts and split a long post to multiple pages. It allows you to put text and image in pagination buttons. You can download it here.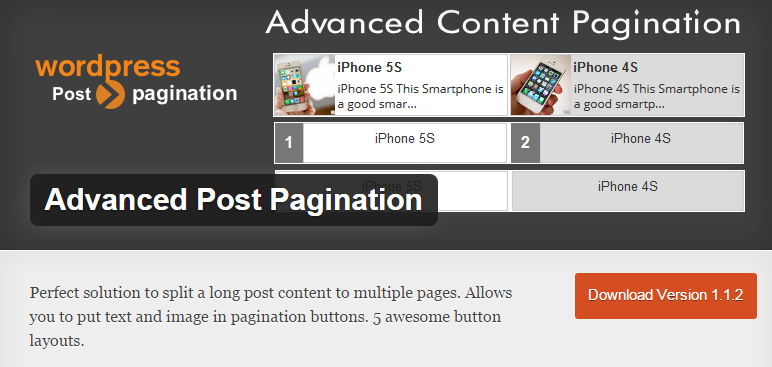 6. Adjustly Nextpage
This plugin enables existing WordPress functionality to allow page breaks in your posts and pages. You can download it here.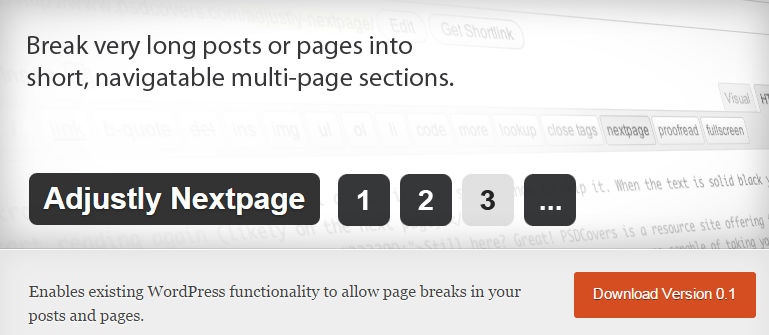 7. Ajax pagination & Infinite Scroll for posts
This plugin will change the default behavior of wordpress pagination and will add ajax methods. You can download it here.
8. WP-SEO-Paginate
WP-SEO-Paginate is a simple and flexible pagination plugin which provides users with better navigation on your WordPress site.  You can download it here.