Multipurpose themes are among the best selling WordPress themes out there. They allow users to build virtually any type of website. They are great for web designers who have a large and diverse clientele to satisfy, and almost all of the top-of-the-line themes are easy to work with.
They save time since their users don't have to search for a suitable theme for every new project
They save money for those who serve a large and diverse clientele
They help users avoid stress by providing the tools they need to build the websites they want, the way they want.
There will probably always be a need for specialty themes. Although top-tier multipurpose themes like those listed below are constantly expanding their range and versatility.
Any one of these 8 multipurpose themes can help you take your design capabilities and business to the next level. Save you time and money, and help you avoid unnecessary stress.
1. BeTheme – Responsive Multi-Purpose WordPress Theme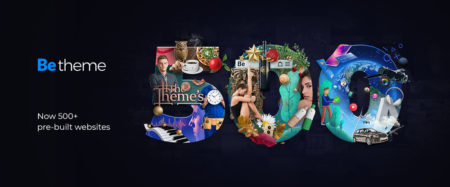 A summary listing of how BeTheme could make life easier for you is a long one. It would take at least 40 paragraphs to cover all of BeTheme's core features.
Click on the banner to learn more about the powerful tools and design options that Be places at your disposal; and at the same time, get a better sense as to how easy this multipurpose theme is to work with.
Highlights include –
BeTheme's 500+ pre-built websites help users get projects off to a fast start and also serve as sources of inspiration
They cover 30+ industry sectors, a wide range of business niches, and all the popular website types
They are expertly crafted, extremely attractive, fully customizable, and responsive
Appropriate UX features are embedded in each pre-built website
Other key tools and design aids include
The Muffin Builder, Options Panel, and shortcodes that allow users to build any layout without coding.
Design options for headers, footers, portfolio, blog, and shop page layouts and colors and special effects.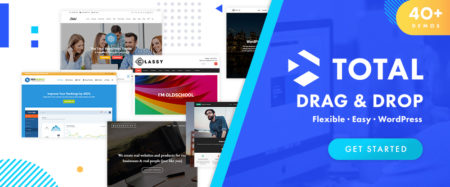 Although Total offers its users a multiplicity of useful features, they are presented in a manner that makes this multipurpose theme a joy to work with. Users don't have to contend with a variety of the "bells and whistles" that tend to make using a theme more of a challenge than a pleasure.
Users can perform frontend and backend editing using Total's built-in theme customizer and the popular Visual Composer page builder/editor.
The design process is simplified thanks to the selection of building blocks including blocks supporting WooCommerce, Revolution Slider, and other plugins.
80+ Builder modules, 40+ pre-made demos, and 500+ styling options ensure maximum design flexibility
Total is 100% developer friendly thanks to its selections of custom hooks, filters, and snippets
Total is 100% responsive and optimized for SEO
Click on the banner to learn more about this user-friendly theme.
3. Avada Theme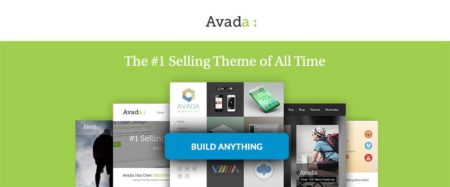 Avada definitely has staying power. During its tenure in the market place this multipurpose theme has emerged as the best selling theme of all time.
There are reasons:
Import one of Avada's 40+ free demos with 1 click and customize it to your heart's content.
Fusion Core, Avada's tool center has the tools you need to build what you want
Theme options eliminate any need for coding
Page options and page layouts provide custom settings for each and every page to give you full control over the entire design process
Avada is responsive and built for speed
Avada gives you full access to premium plugins, including WooCommerce
That's just the tip of the iceberg. Click on the banner if you want to learn more.
4. TheGem – Creative Multi-Purpose High-Performance WordPress Theme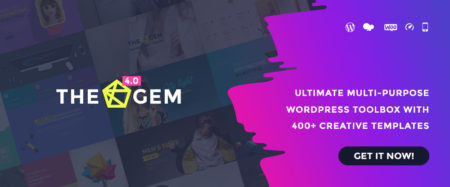 Much of TheGem's popularity is undoubtedly due to the fact, that this theme is one of the most customizable and performant WordPress themes on market. It is a perfect choice for professionals and beginners
Online shops, corporate entities, agencies and all creative types will especially benefit from this creative multipurpose theme's offerings
It comes with beautiful 400+ pre-designed websites and uniqu feature TheGem Blocks with over 300 pre-made page sections to speed up creative workflow
TheGem includes rich collection of WooCommerce templates for any shops
Click on the banner to learn what it takes to make 45,000 users happy.
5. Uncode – Creative Multiuse WordPress Theme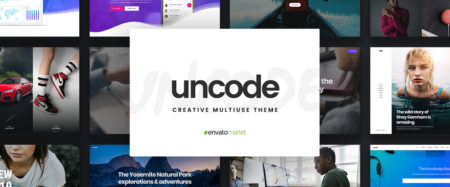 Uncode is one of the ThemeForest top-sellers, it is an ideal choice for agencies, freelancers, bloggers and other creative types. One of its main selling points is the terrific attention to detail that went into its design, making it a truly pixel-perfect theme.
Uncode's 70 inspirational pixel-perfect concepts will help you get your project started and 400+ wireframe templates will help complete the task
Uncode's frontend editor lets you design in real time
Uncode's user-designed website showcase is a must-see
Click to find out more.
6. Kalium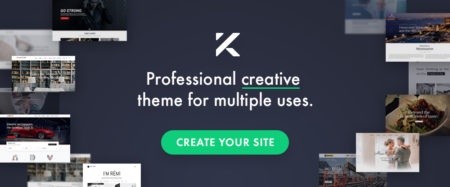 Whether you are a beginner or a more advanced WordPress user doesn't really matter since Kalium is delightfully easy to use and is also easy to maintain.
All the popular WordPress plugins are supported, while Slider Revolution, WPBakery page builder, WooCommerce, and other plugins are included at no cost to the user
Kalium is 100% responsive, making it an ideal choice for creating portfolio and eCommerce sites
34,000 clients love Kalium's excellent customer support
Click to find out more.
7. Movedo Premium WordPress Theme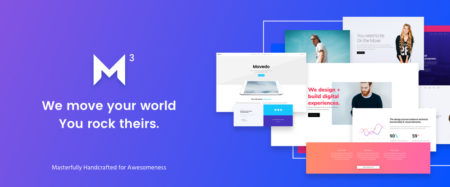 Movedo is an absolute blast to work with. Of particular interest is how it enables web designers to use both real and apparent movement to engage site visitors and hold their attention through an astute use of –
Ultra-dynamic parallax effects
Dynamic scrolling
Unique animations
This theme really rocks and with a little effort on your part your websites will as well.
Click to learn more.
8. Hongo – Modern & Multipurpose WooCommerce WordPress Theme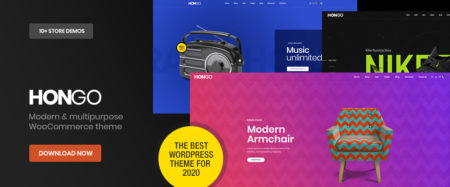 Hongo will be a great choice if you have company websites, WooCommerce stores, or bloggings sites in mind. This multipurpose theme's one click importable store demos, page styles, and creative content pages are stylish and in line with the latest design trends.
The WPBakery page builder and Revolution Slider plugins are included
Hongo's selections include premium eCommerce features like product search filtering, product quick view, and product videos to name several
Hongo is very fast in page loading and SEO friendly as well
Hondo is a modern, well-designed, and highly attractive website-building theme.
Click to learn more.
*****
The best reason for choosing a multipurpose theme is that it should serve you well for any type of website building project you might have in mind.
Not every multipurpose theme on the market will do that for you however, which is why you want to take the time to find a theme that definitely delivers. That is why we've assembled this list of premier, best in their class multipurpose WordPress theme