Physicists can't explain what time is. No one else can either. All we know is that there are situations in which we can't get enough of it. When it isn't used wisely, bad things can happen.
Still, we can take time, make time, pass the time, and track time; and whatever time may be made of, it can be used wisely.
We can schedule our time using a calendar app, and track it using a time-tracking app. There are numerous invoicing apps, expense tracking apps and project management apps like Time Doctor. There are also other tools that make it easier for us to use time wisely.
The invoicing/time tracking app market can be bewildering. There are so many choices, that it can be difficult and time-consuming to find the best of the best. The good news is, we've done that for you with the following selections.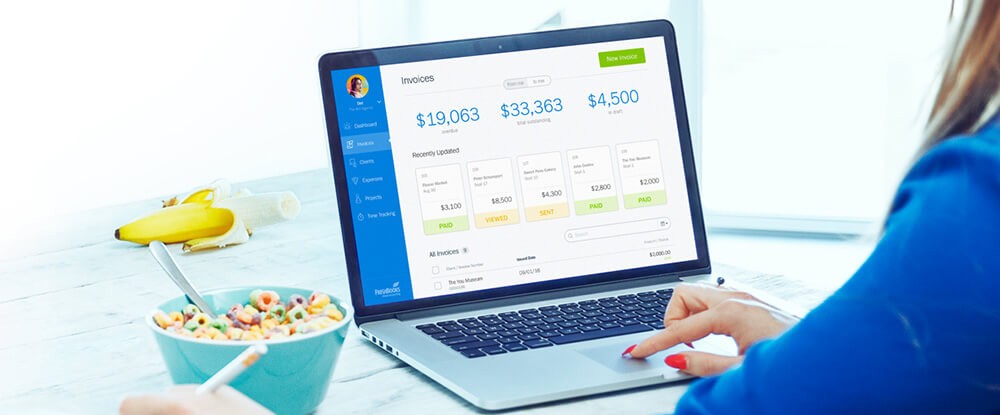 FreshBooks is an accounting app that is so simple to use that it's commonly referred to as ridiculously easy. There's virtually no learning curve to FreshBooks, so creating and sending your first invoice only takes a few seconds. Tracking time, managing expenses, adding clients and viewing financial reports are just as easy. FreshBooks allows you to make the best use of your business hours, so you can grow your business instead of just taking care of time-consuming tasks.
FreshBooks is the perfect solution for service-based businesses, but users range from freelancers to start-ups to small enterprises. The reason behind such broad use is the breadth of useful features that make users so much more productive.
You can use the proposal feature to create a project outline, scope, and timeline in an estimate/proposal format that can then be sent directly to a client.
Expense tracking is one of the most popular features in Freshbooks. You can literally take photos of receipts with your phone and add them directly to clients and invoices within the Freshbooks mobile app. Then, once you're ready, you can create and send invoices bearing your logo and brand colors. And since FreshBooks takes care of your time-tracking needs, you can easily illustrate what you did and when you did it, right on the invoice.
Try FreshBooks free for 30 days.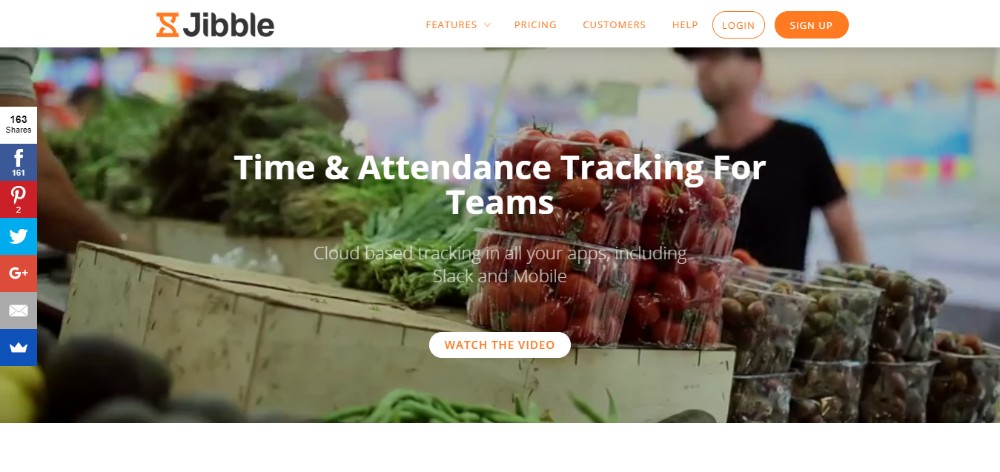 Jibble.io is a cloud-based, team time and attendance tracking app featuring a basic plan that is free for an unlimited number of users. The free plan offers up to 2 months of access to timesheets stored in the cloud, unlimited access to its many features, priority support, and unlimited usage of its activity tracking and collaboration powerups.
With Jibble, it's always a simple task to drill down to see what activities have been worked on. Time sheets can then be generated, exported, and downloaded in spreadsheet formats to support accounting activities. Jibble also enables team leaders to generate personal timesheets for staff member use and input.
The statistics and alert feature calculates average daily and weekly hours worked by teams and by team members, including clock in and out times for the latter. Alerts are issued when anomalies are detected in the recorded stats.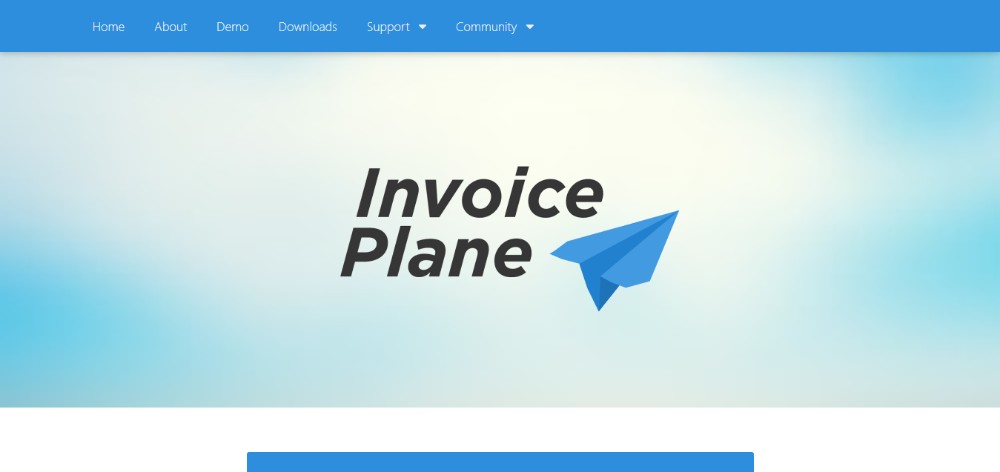 The thinking behind Invoice Plane was to create a self-hosting billing cycle management app that targeted the self-employed workforce, small to mid-size businesses, and freelancers. The result was a reliable, easy to use invoicing and client management system that to date can claim more than 100,000 downloads in more than 190 countries.
Invoice Plane is an open source software tool, and it's free. This app enables you to manage quotes, invoices, payments, and client relationships. It can be customized to fit your billing process needs and workflow, and it provides access to PayPal, Stripe, Bitcoin, and 22 other payment gateways.
Although you can download Invoice Plane today for free, the authors suggest you view their demo first. You can then try it out on your server or use one of the hosting solutions that are offered.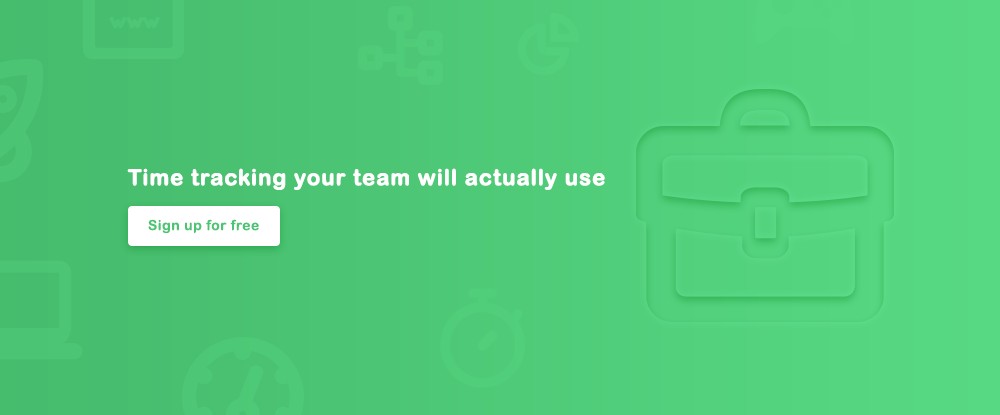 TimeCamp tracks both task time and attendance. It is free to use for busy freelancers, and you can access TimeCamp with a browser extension or on any device by using a mobile app.
TimeCamp integrates with Slack, Evernote, Trello, Basecamp and more. It will keep your billing cycle up to date, create invoices, and integrates seamlessly with multiple project management software systems.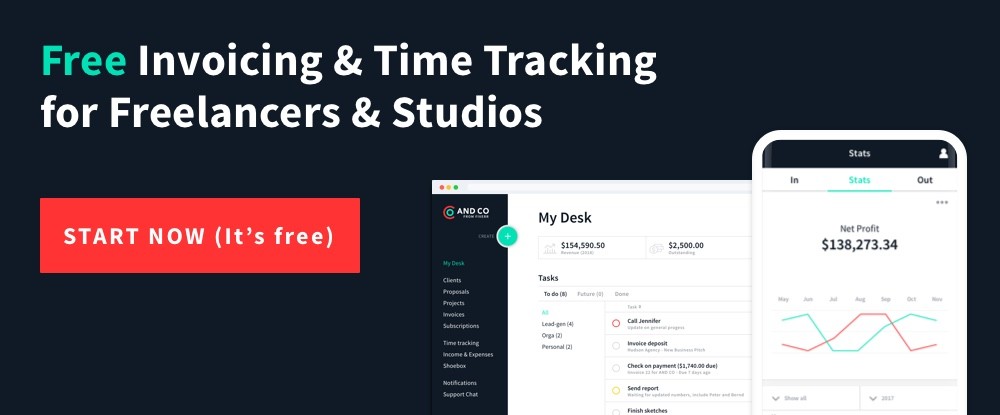 AND CO is a simple-to-use app featuring a beautiful UI that was designed with studios and freelancers in mind. ADD CO is completely free. No trial is necessary, and you can keep your credit card in your purse or wallet.
AND CO is accessible on the web, Android, and iOS. You can run your entire business with this invoicing, payments, time tracking, expense tracking, and project management app. It's used by more than 100,000 businesses around the globe.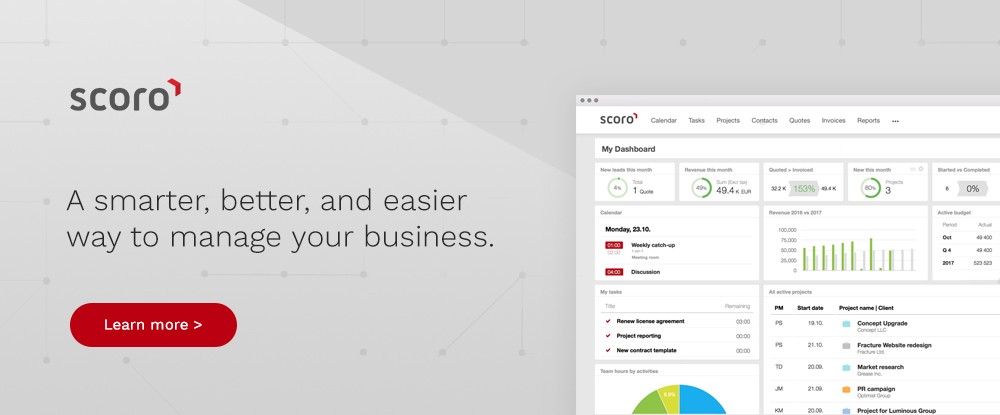 Scoro provides a comprehensive solution to your business management needs. Track your business's or team's performance in real time on Scoro's modern, attractive dashboard.
You can use this app to track both actual and billable hours, transfer hours to an invoice, keep up to date with everyone's schedule on the shared team calendar, and get a one-page overview of any project on demand. You can also track time spent on meetings, planning sessions, etc.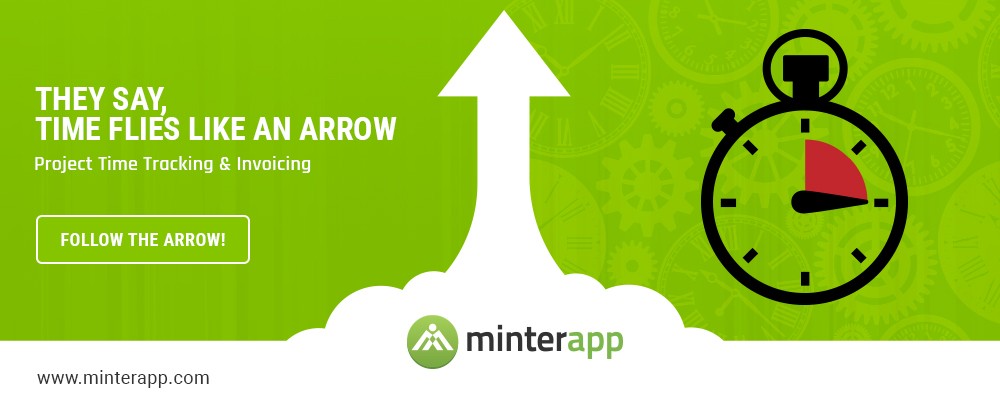 Minterapp is a time tracking tool for small business and startups. It monitors how much time a user spends on a task and converts that tracked time into an invoice with a single click. Invoices can be customized to fit a user's brand, and a client can return payment via Stripe or PayPal.
Minterapp maintains a record of all invoices, whether they are still in draft, are pending, or have been paid.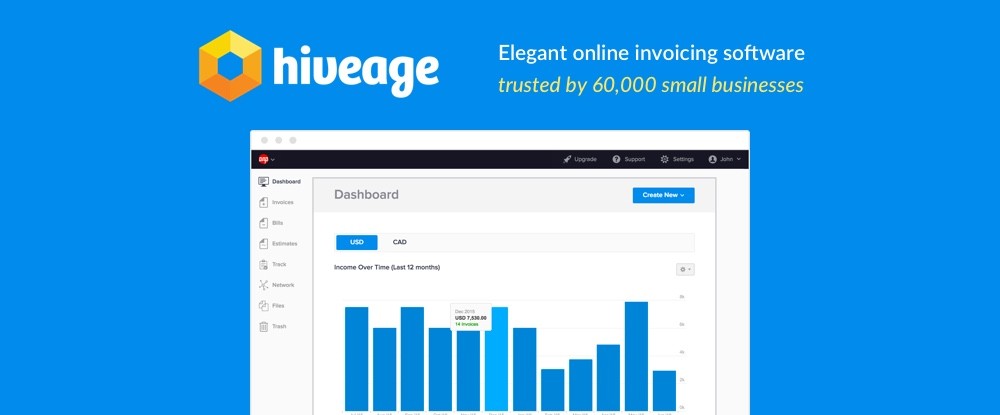 This small business invoicing, billing, and reporting app seamlessly integrates with over a dozen payment gateways. As such, a Hiveage user can serve a worldwide clientele. Hiveage also assists in preparing detailed quotations for clients and manages recurring payments and subscriptions.
Different levels of staff access can be granted, and Hiveage can also be used to effectively manage multiple teams, projects, or businesses from a single login.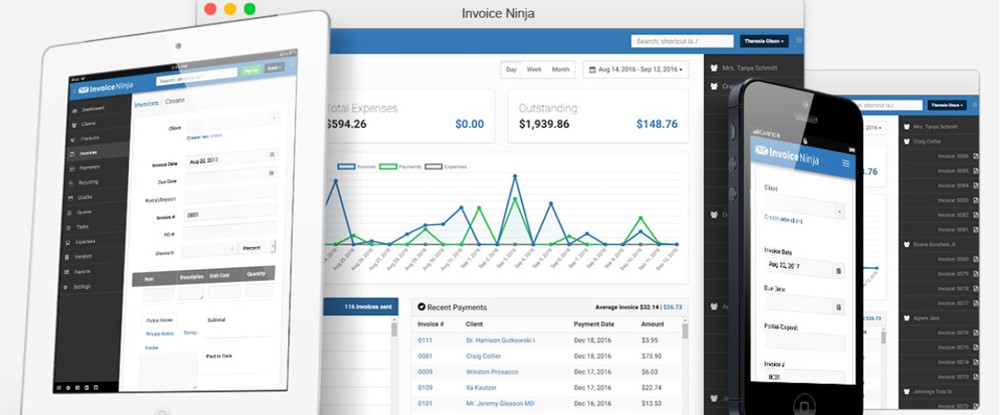 Invoice Ninja is a suite of apps freelancers can use for their project estimating, quoting, and invoicing activities. The suite also contains time tracking web and desk apps, Kanban boards, and a proposal template and proposal creation tool.  Clients will benefit from having access to over 40 payment gateways.
This Invoice Ninja suite of apps is completely free.
Conclusion
Having reviewed this list of time tracking and invoicing apps, you've found one or two that can serve you well. Each of these can enable you to use your valuable time to the best advantage.
You will save time as well. The minutes you save every day from time tracking results are valuable. They can add up to many days saved during a year.
Any of these apps is a good investment, and the ROI on several will be immediate.