Are you a freelancing professional web designer or a member of a web design team? Perhaps, you are in charge of a digital design agency? Either way, you're always looking for better ways to do things. You're always working toward the goal of increasing your productivity. At the same time, you are trying to improve the quality of your products.
There's no shortage of web design tools to help you meet your goal. New ones appear on the market nearly every day. If anything, it's an embarrassment of riches.
The problem is this. It can take an excessive amount of time to find the tools you really need.
Which is where we come in with this selection of tools and resources. It can help you work more efficiently and produce higher quality products. You can also learn new things about your craft. This includes the latest trends in digital design and technology.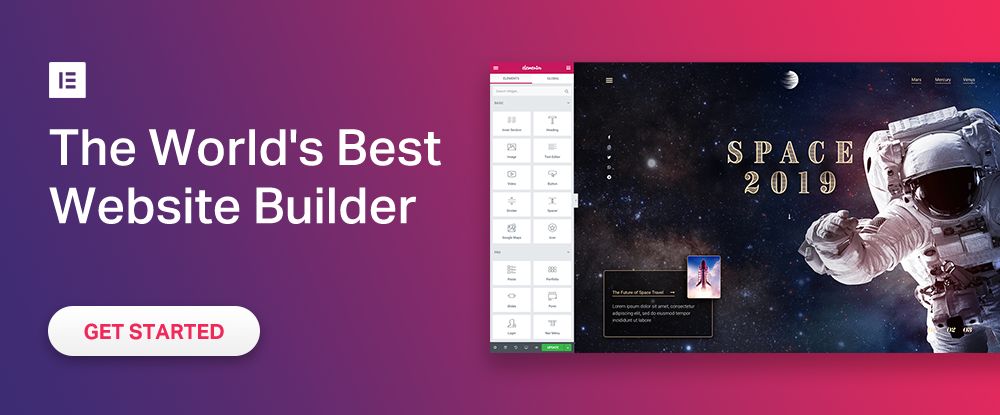 Elementor is the ideal WordPress page and website builder for designers and agencies looking to improve and speed up their workflow. While the features and functionalities Elementor brings to the table are more than impressive, the complete absence of the types of limitations and constraints evident in many website builders makes this tool a genuine productivity booster.
Elementor's powerful and intuitive drag and drop builder enables you to turn out one page after another, and one website after another without ever having to code. With respect to design capability and flexibility, Elementor works with any theme and any plugin, and does so without affecting the performance or speed of your site.
You can pick and choose from a large assortment of super useful widgets if you decide to build a website from scratch, or get a head start by selecting from hundreds of pre-designed Elementor templates to insert into your pages as you proceed.
The package also includes several really neat new features like the Pop-Up builder, Advanced Forms, hover and scroll animations, and MailChimp and HubSpot integrations.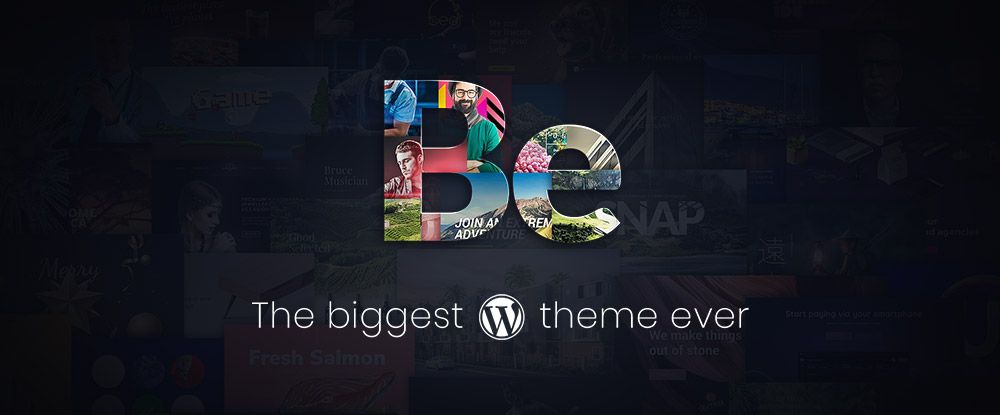 It wouldn't be an exaggeration to refer to Be Theme as an epitome of productivity with respect to building a complex, high-performance website the quickest way possible. All the tools needed will be found among this WordPress theme's 40+ core features. The secret to the outstanding productivity you can achieve lies in its library of 400+ pre-built websites.
These pre-built websites incorporate the latest design trends, and they also incorporate the features and functionality that go into producing an exceptional UX.
These pre-built websites cover all the major industry sectors, a wide range of business niches, and all the common website types; blog, portfolio, one-pager's etc.
The Muffin Builder editor, shortcode generator, shortcode library and other design aids and elements guarantee you won't ever have to produce a line of code.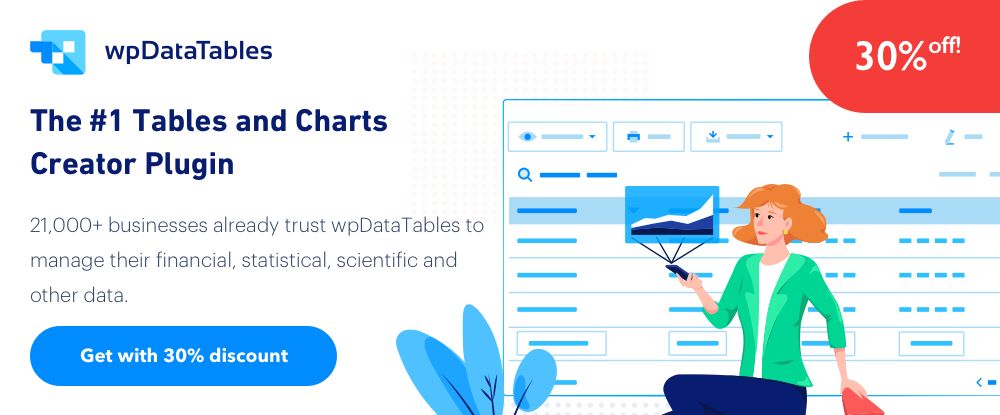 Even with the aid of a good table-building tool, creating a chart or table can easily become complicated if huge amounts of complex data are involved or you want an informative, responsive, front-end editable, and easily customizable table in seconds.
The wpDataTables plugin is an all-in-one solution for producing interactive tables and charts whether the amount of data is small, large, or consists of millions of rows. 4 eye-candy skins (with more to come) and conditional highlighting based on values of cell, rows, or columns enable you to produce colorful and informative tables and charts every time.
This plugin offers the only solution that fully supports MySQL, MS SQL, PostgreSQL databases and allows data from DB queries to be displayed in attractive tables.
The authors of this best-in-class plugin invite you to take advantage of a time-limited (mid-July) 30% discount (use coupon code WPDTJUN8413).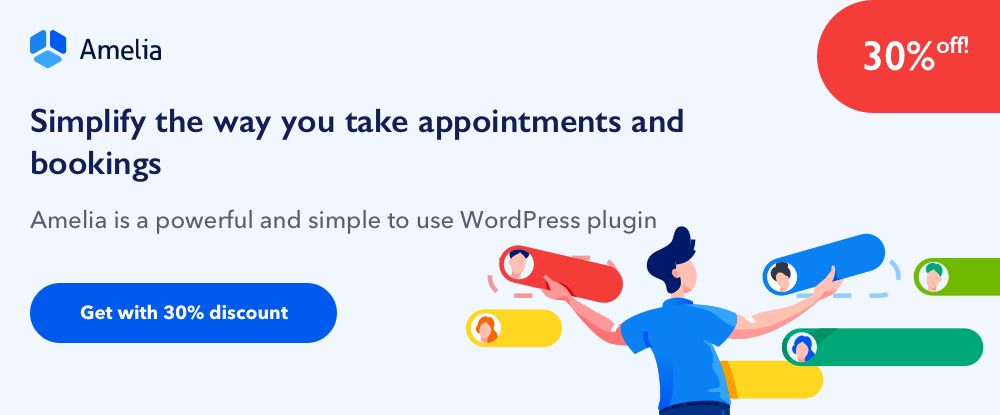 Amelia can save businesses a ton of money while at the same time delighting customers by fully automating the appointment booking, management, and online payment process.
This award-winning business solution (4.8+ user rating) lets clients and customers make appointments 24/7. It integrates with other business systems including Google Calendar, PayPal, and Stripe.
Amelia can be yours at a 30% discount through mid-July. Just use coupon code AMELIAJUN5235.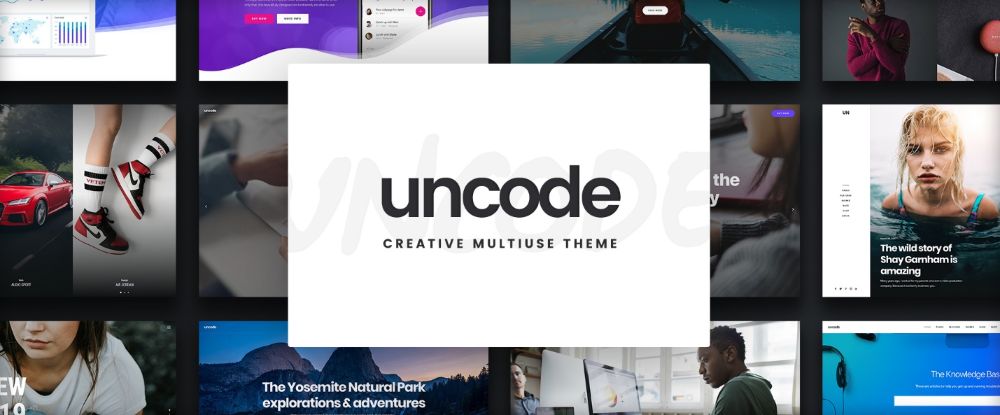 Just ask the pros who use Uncode and they'll tell you how to get an award-winning portfolio up and running in no time at all. Better yet, visit the website and browse Uncode's showcase of user-created websites. You'll be impressed and most likely inspired as well.
The showcase also provides ample evidence as to why this is one of ThemeForest's top all-time best sellers with 50,000+ sales to its credit.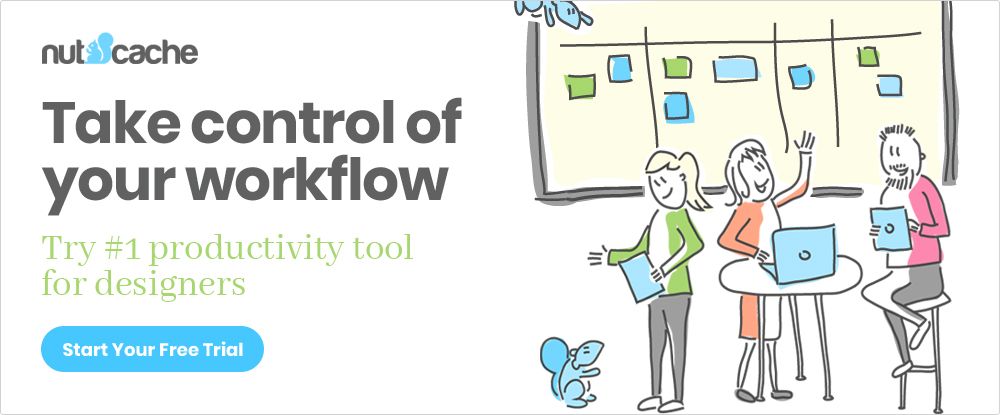 Nutcache is an all-in-one productivity tool design teams and freelancers can use for their task and time tracking, collaboration, and budget monitoring needs. Nutcache easily adjusts to fit and streamline your workflow to make it easier for you to complete tasks on time and within budget, and improve your individual or project team's overall performance.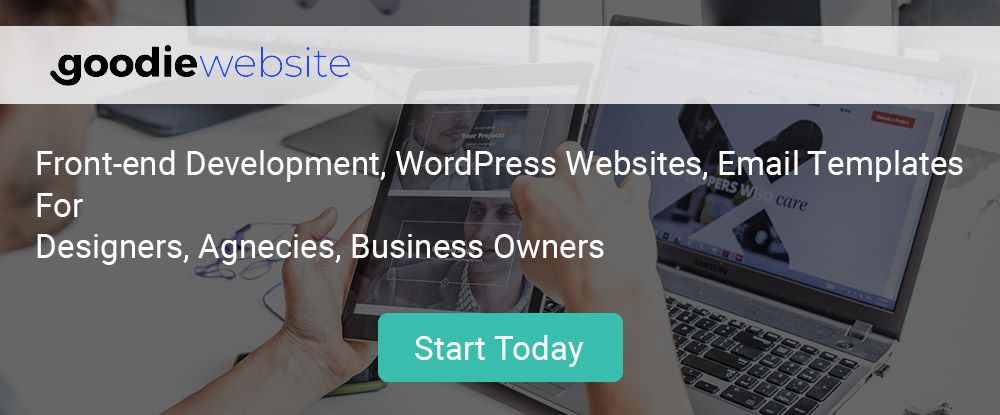 goodiewebsite is a platform that allows web designers, design agencies, and business owners to connect directly with web developers. 12 years of experience guarantees high-quality services, and you'll find these services to be cost effective, competitive, and ideal for businesses that rely on 1-10 page websites for their online presence.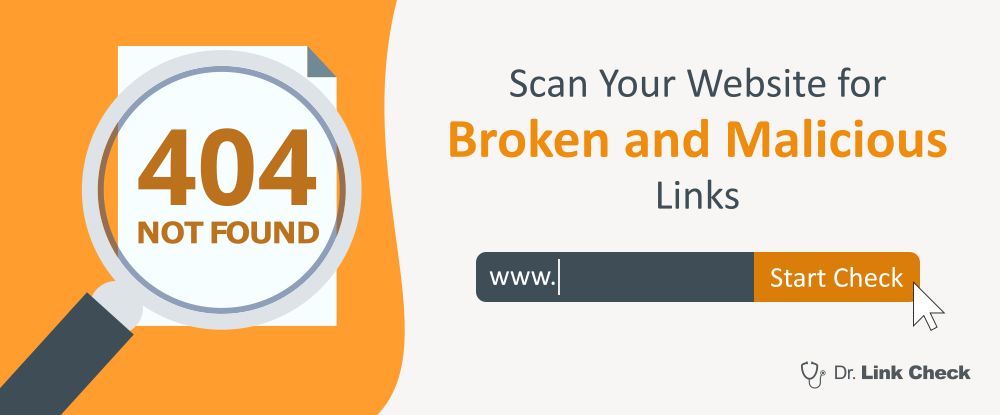 Dr. Link Check tracks down a big problem that can detract from your website's performance; broken and malicious links. You can schedule automatic website checks on a daily, weekly, or monthly basis, drill down the report you'll receive via email, and fix URL issues, SSL certificate validation, error codes from servers, and potential blacklisting because of malicious content.
Avoid problems like these that can become all too common when websites are not periodically monitored.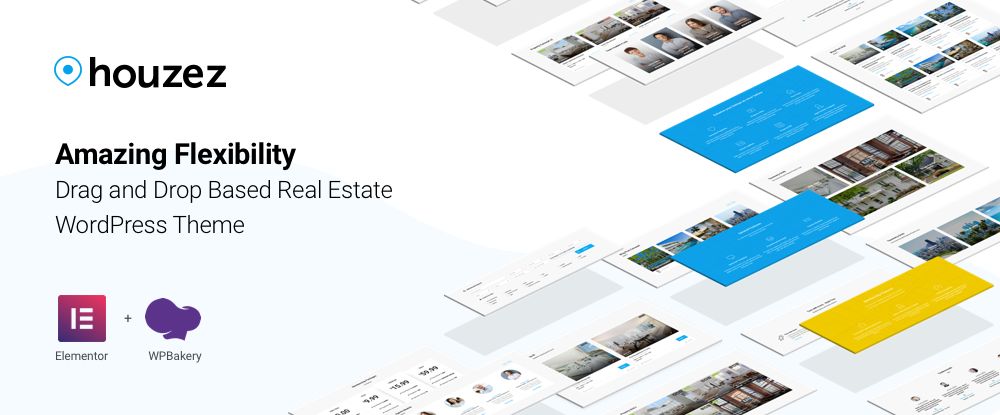 Houzez does much more for realtors and real estate agencies than help them advertise their services or list their properties. It helps them with their day to day business transactions as well; both in the office and when giving showings.
Houzez combines multi-option property listings with property search and management functions, and schedules showings for luxury homes and other high priority properties.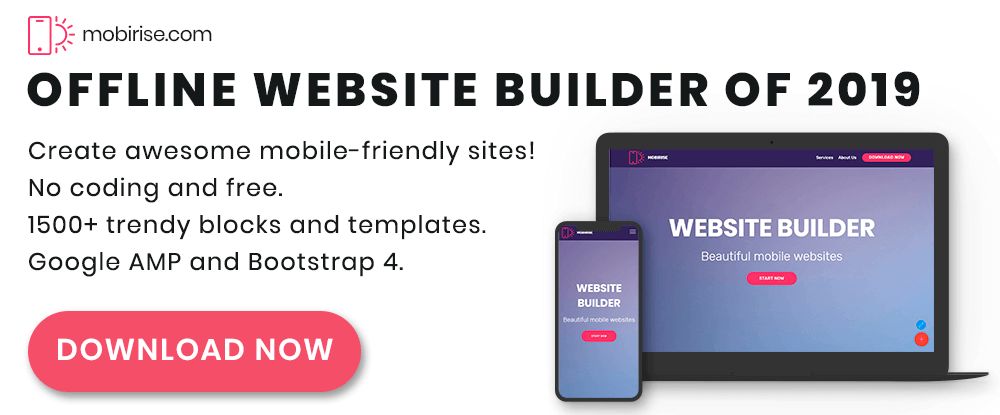 Mobirise offers everything you can expect from an offline builder, and more. This intuitive drag and drop website builder does not tie you down to any platform, giving you total control over your site.
Google AMP or Bootstrap 4 guarantees your sites will be lightning-fast and mobile friendly, and you're provided with a wealth of themes, templates, website blocks and design elements to work with. Better yet, Mobirise is free for both personal and commercial uses.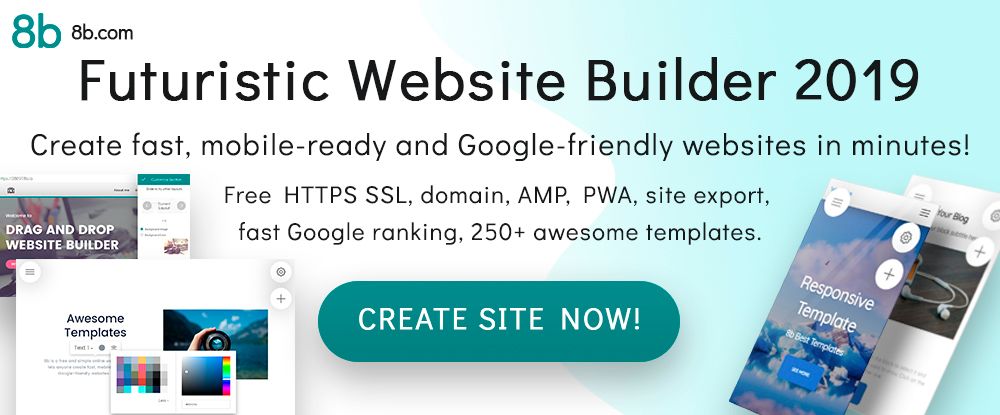 You have to try this brand-new, futuristic website builder to fully appreciate its capabilities, and since it's currently free there's no reason not to. With 8b you can build your websites on your desktop or on a mobile device, it features a super-simple UI, and offers 250+ website sections and 16 slick templates to get your project started.
Download your completed site and host it anywhere you want.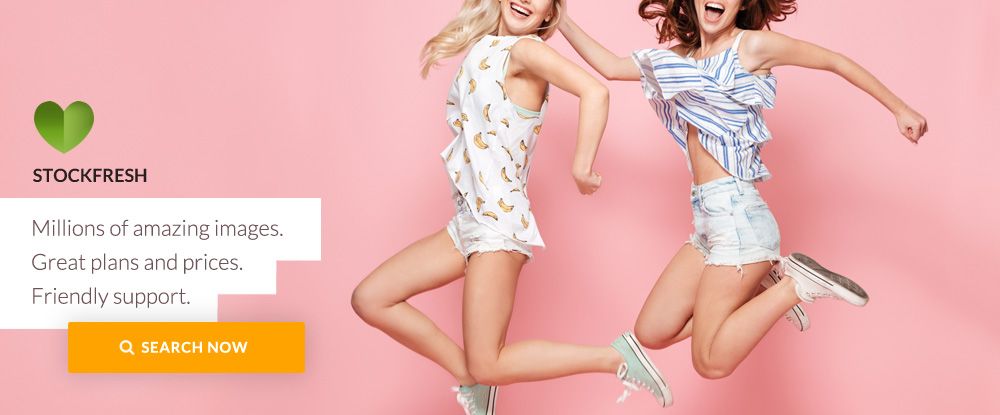 Stockfresh is probably the only resource for stock and vector photos you'll ever need. It has millions of them, all hand-picked, and all at very competitive and reasonable prices.
Since all the images are royalty-free, you only have to pay for one once, after which you can use it as often as you wish. Images are offered on a "what you see is what you get" basis. Stockfresh watermarks are removed from downloaded files.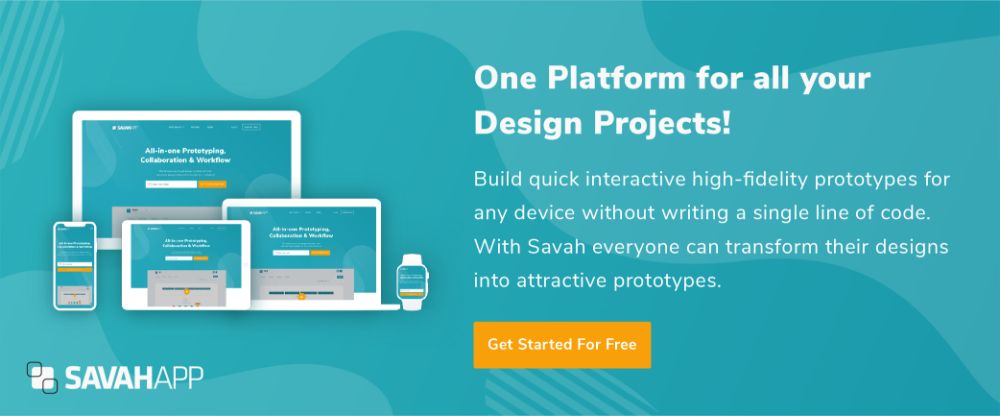 Savah App is an advanced prototyping tool for web and mobile app designers. It features a built-in design workflow and visual approval system that promotes team collaboration.
Savah App will serve you well for everything from creating design concept prototypes through rapid prototyping to creating high-fidelity interactive prototypes for user testing. Several monthly paid plans are offered, together with a 30% discount on annual plans.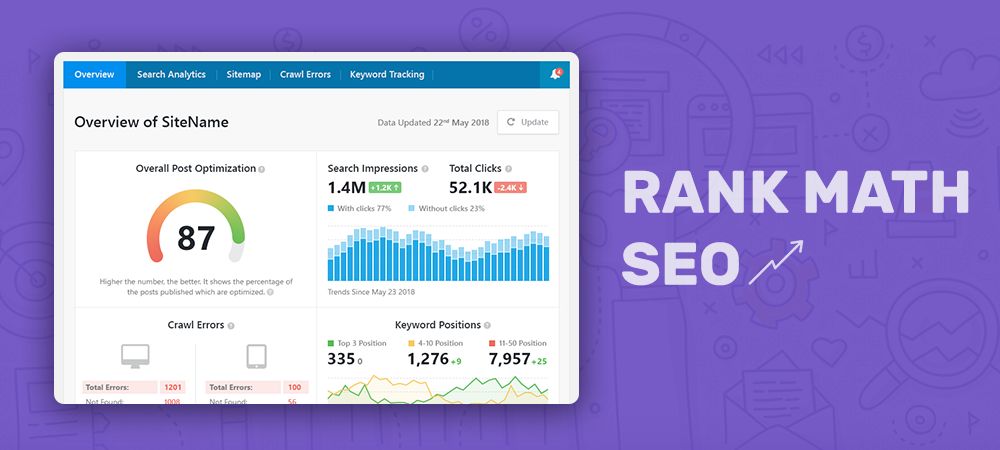 Having the right SEO tool at your fingertips can work wonders with your website's search engine performance and ranking, and with Rank Math SEO you have the Swiss Army knife of WordPress SEO tools.
Features include a host of snippets and analysis tools and a built-in Content Analysis tool that will help you produce SEO friendly content.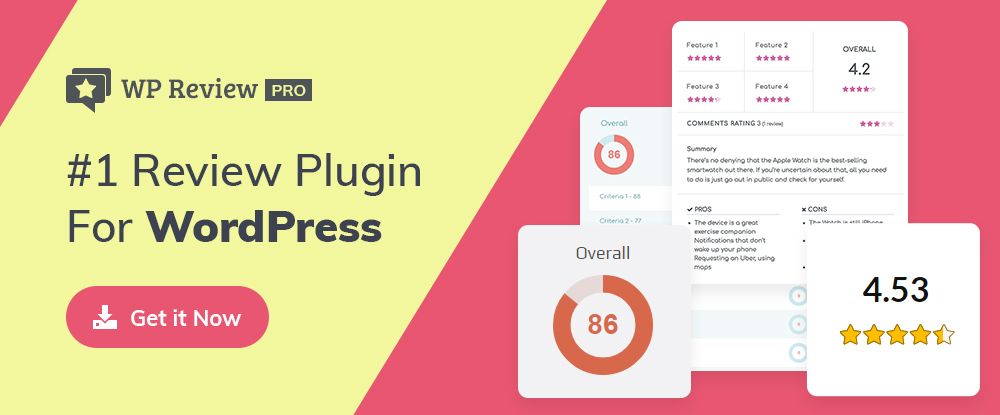 With WP Review Pro you can incorporate any of several review and rating features in your website; a sure winner for anyone doing business through an online store.
WP Review Pro is naturally WooCommerce compatible, Facebook reviews can be integrated, you can include product comparison tables, and much more.
Conclusion
One of these items can make a world of difference in a website's appeal and performance. Imagine what you could accomplish with several.
You might be in the market for an all-in-one website building solution or a specialty plugin. It can also be for a huge library of images, or a tool to boost the performance of an existing website. Either way, there's something here for you
Some items offer discounts, and several can be yours at no cost at all. Happy shopping!