In the Mad Men era, doctors were here to approve the quality of cigarette brands. Times have changed since then, cigarette companies must find other ways to advertise while anti-smoking campaigns are raging. Let's take a look at some of the best anti-smoking ads.
Second hand smoke
A weird look that mixes the parents with the children to create a Chernobyl-stle visual effect.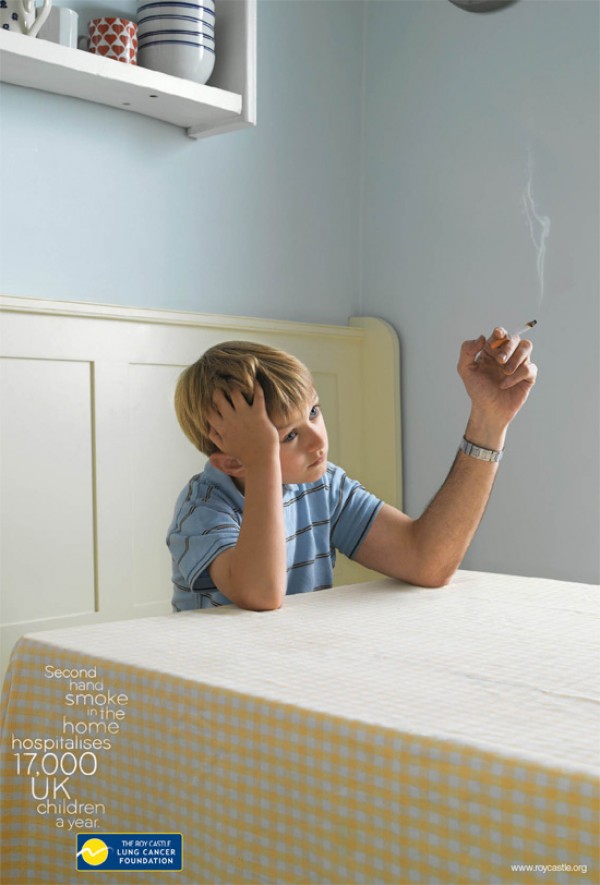 Organs damage
Your organs are suffering in silence while you smoke, these ads perfectly illustrate it.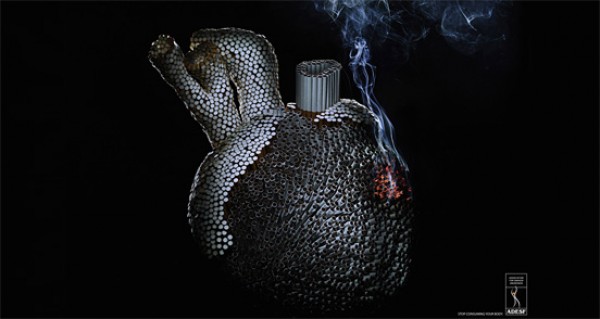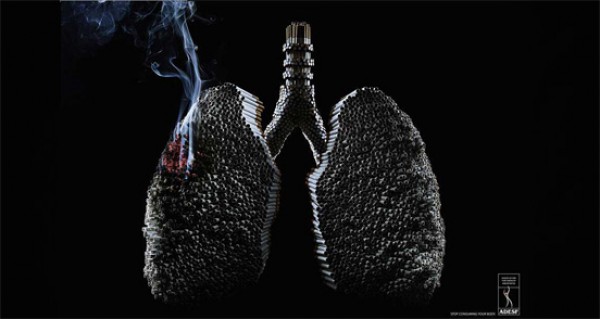 Eat a pack
This is what you put into your body when you smoke, and it looks disgusting.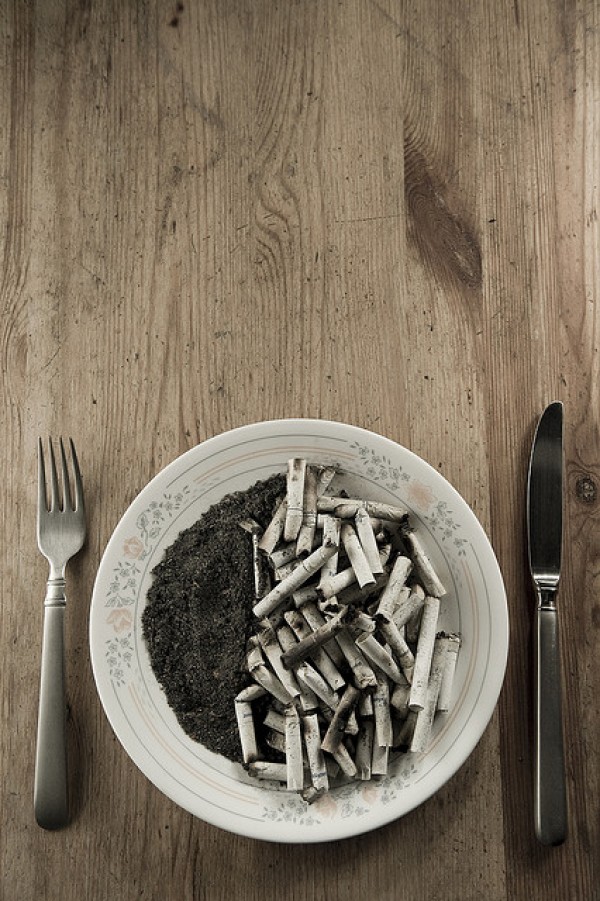 Taking life away
Statistics have been proving it for a long time now, smoking takes your life away bit by bit.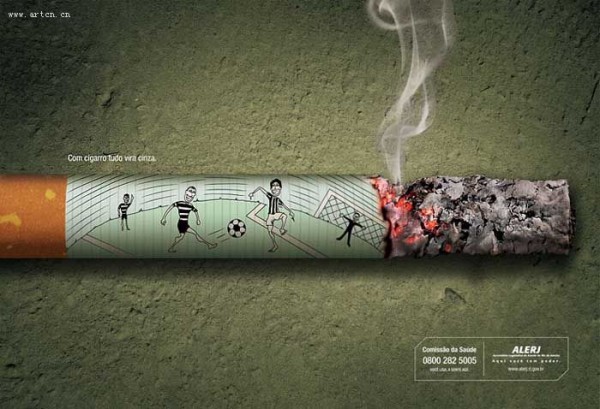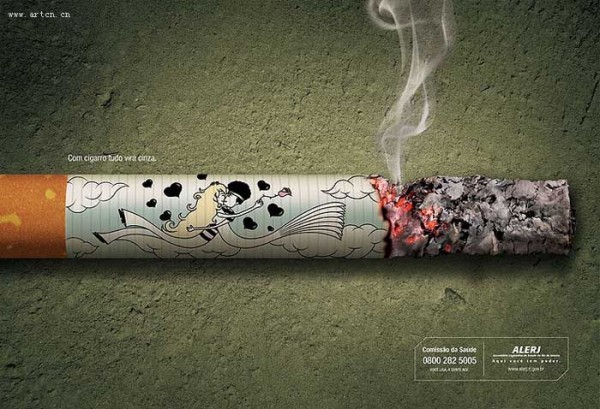 Cigarette bed
The kind of beds you get after years of smoking.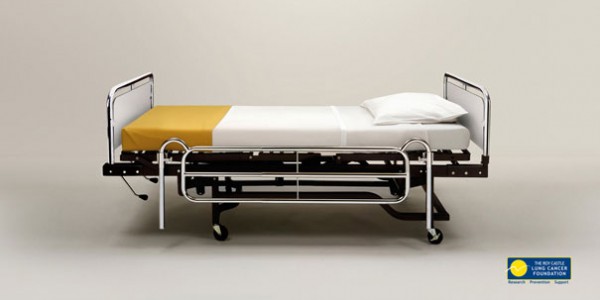 Scary smoke
An ad that takes it a bit too litteraly for my taste, but some great Photoshop work there.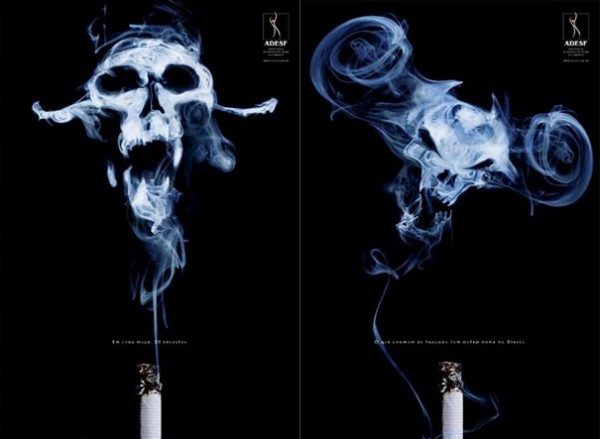 Smoking kills
Another look at a leftover cigarette butt, some scary stuff.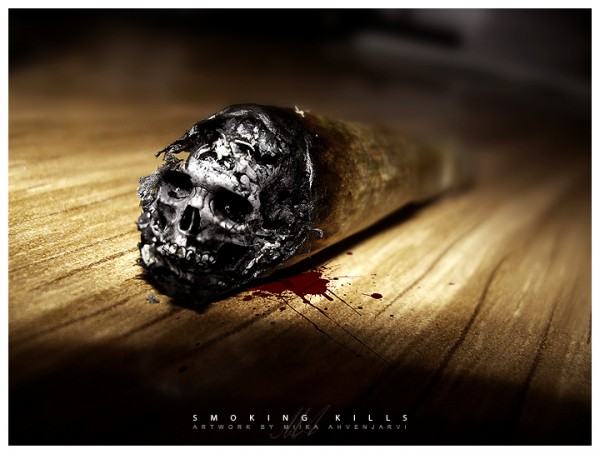 Smoke kills you
Smoking is suicide, just a slow kind of suicide.