Find below the best 35+ web tools and services for startups.
Among the web tools, you will find:
website builders
WordPress themes and plugins
SEO agencies
PPC management
Website chat
and many others
Start.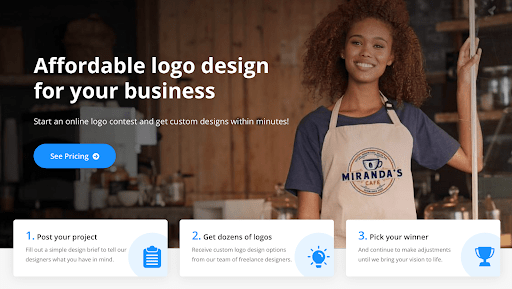 Need a creative logo design on a tight budget? 48hourslogo is proud to offer the most affordable logo design contest on the Internet. Customers simply post a design brief, receive 20+ logo concepts and select their favorite design. Their logo package starts at $129, customers can expect maximum creativity and unlimited logo revisions and exclusive logo copyright.
48hourslogo has connected freelance designers with entrepreneurs and brands across the world for more than 10 years. Since 2009, 48hourslogo has helped more than 65,000 small businesses and entrepreneurs create their perfect logo. Their designer community has uploaded more than 5 million logos in the process making them one of the top logo design websites on the Internet.
2. NinjaSEM – PPC Management Software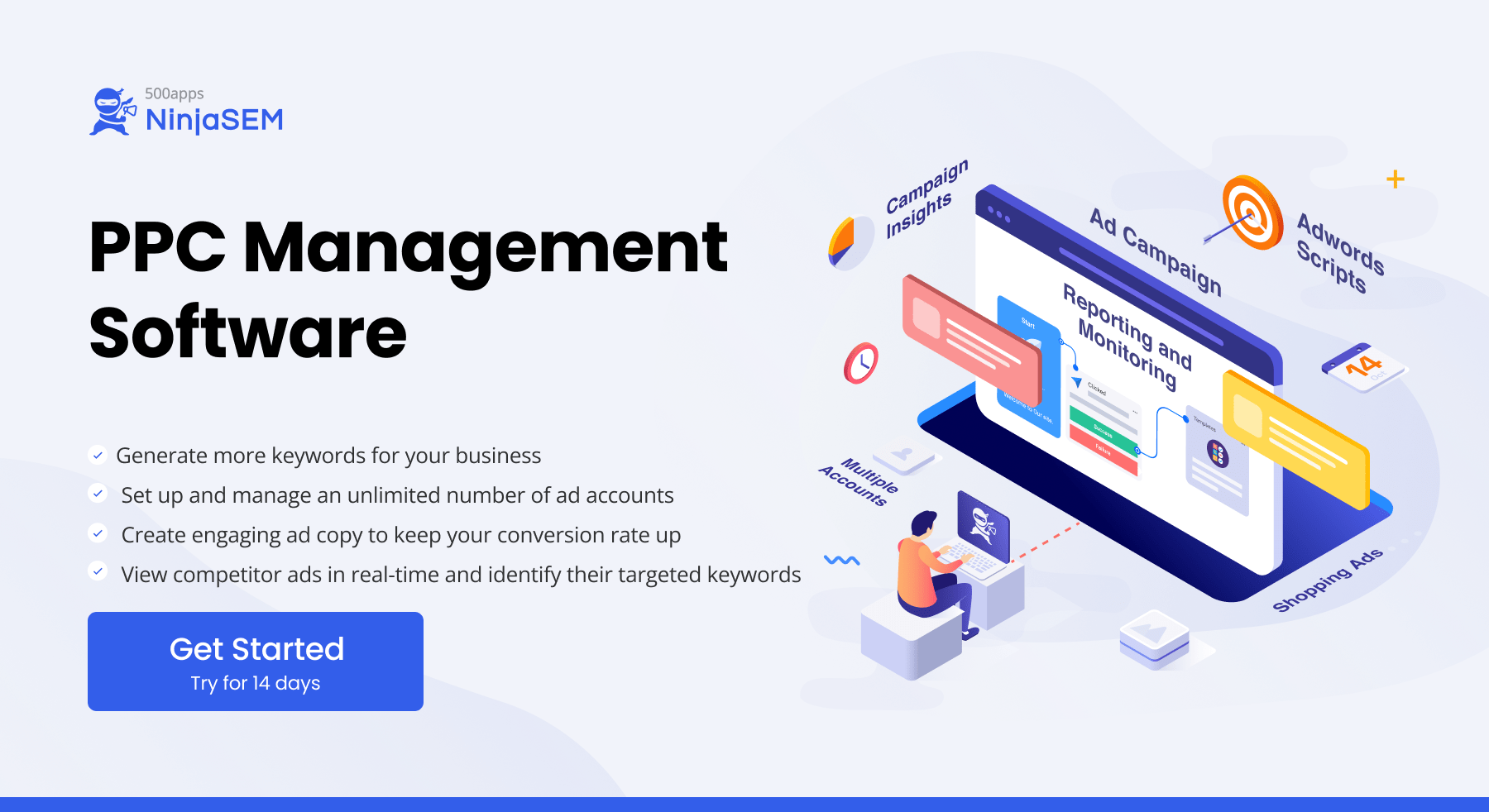 NinjaSEM is PPC management software that enables marketing teams to accelerate campaign creation, optimize campaigns, and get the most out of their Google Ads budget. PPC campaigns can be created, launched, and optimized in minutes. One-click optimizations to put you in charge of your spending.
With the click of a button, NinjaSEM will monitor your ad campaigns and present actionable insights for you to implement.
For $14.99 per user, you get access to 37+ apps including NinjaSEM. You also get a 14 day Free Trial to try out their products.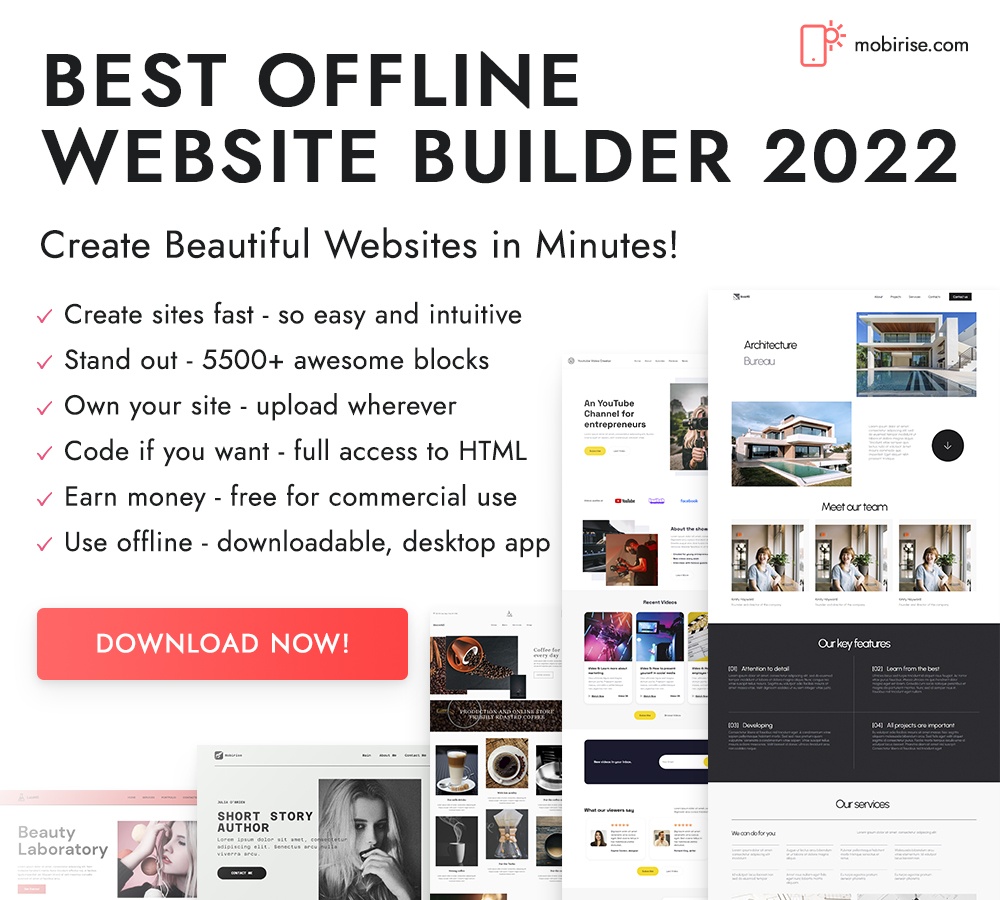 Mobirise is the best offline website builder in 2022, being super simple to use and quick.
Use it to create engaging, high-converting, and SEO friendly websites in a matter of minutes.
You will love it.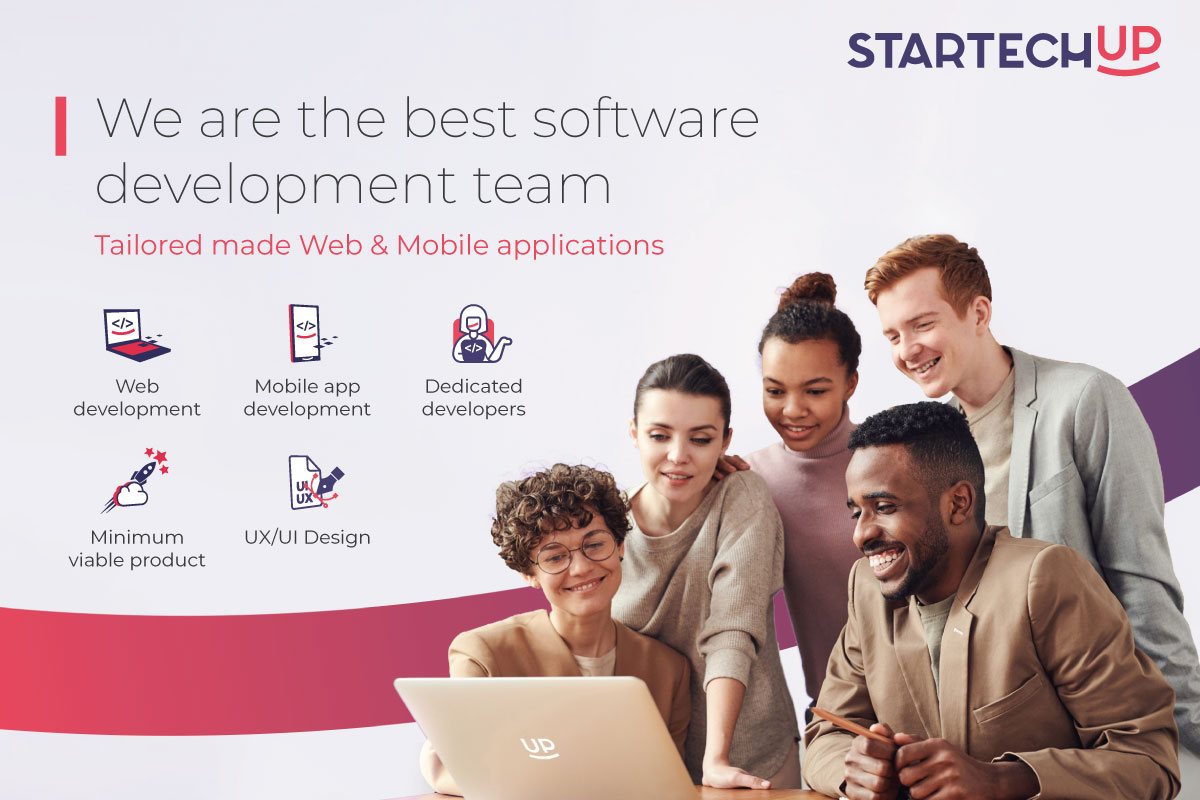 Startechup is a software development company providing web development services, mobile app development services, dedicated development team or staff augmentation, Minimum Viable Product development, UI/UX design and all the related services.
They develop digital solutions for Tech Startups, SaaS Companies, large corporations and well as for small and medium enterprises, and provide dedicated development team for agencies around the World.
Enjoy a 10% startup discount for your project by telling us "Startup10".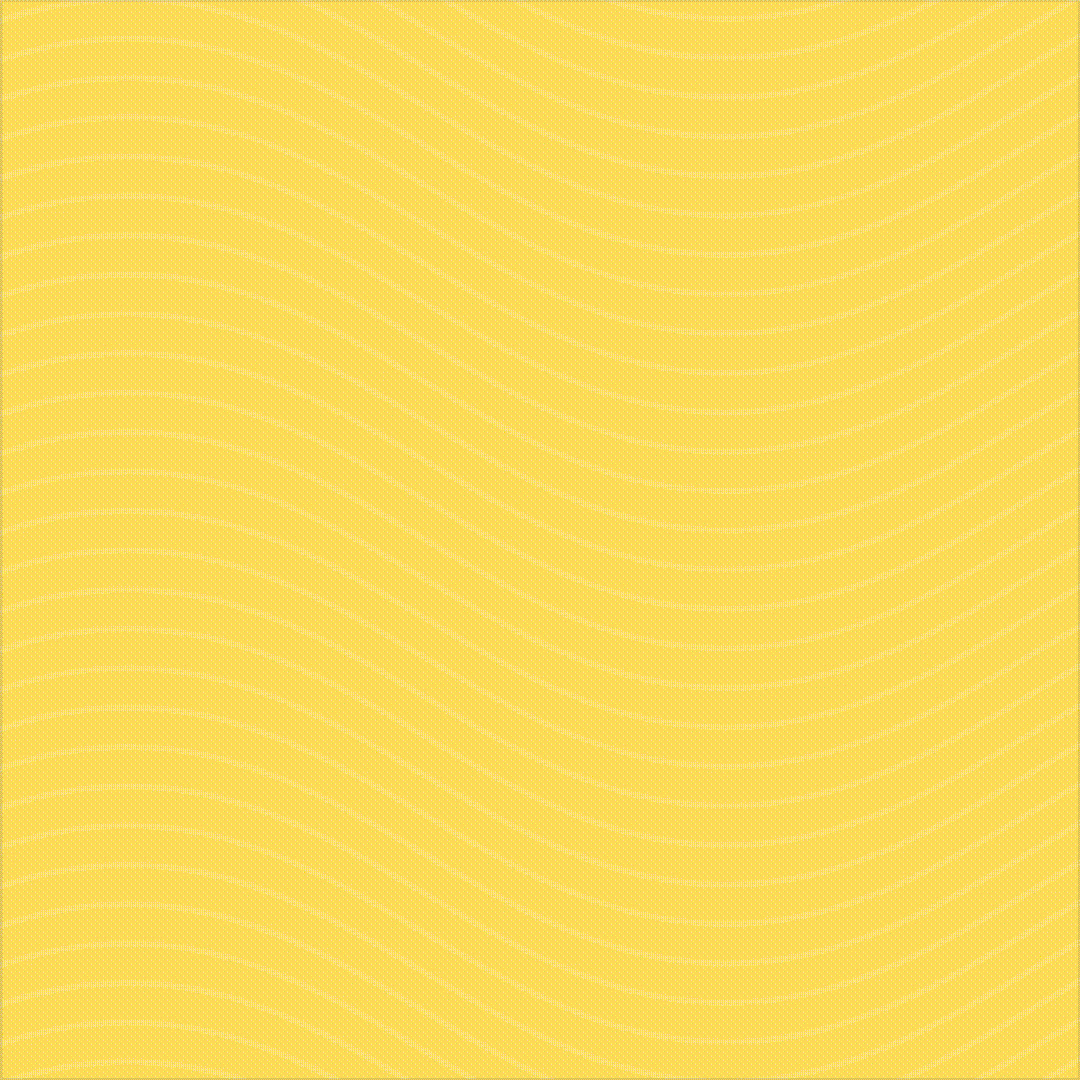 Taskade is a professional, complete, highly customizable, yet very simple to use and quick collaboration tool.
Use Taskade for everything you need:
Chat
Share files
Video calls
Assign tasks
And even more
The platform has a free forever plan that you can try right now.
6. White Label SEO Reseller Program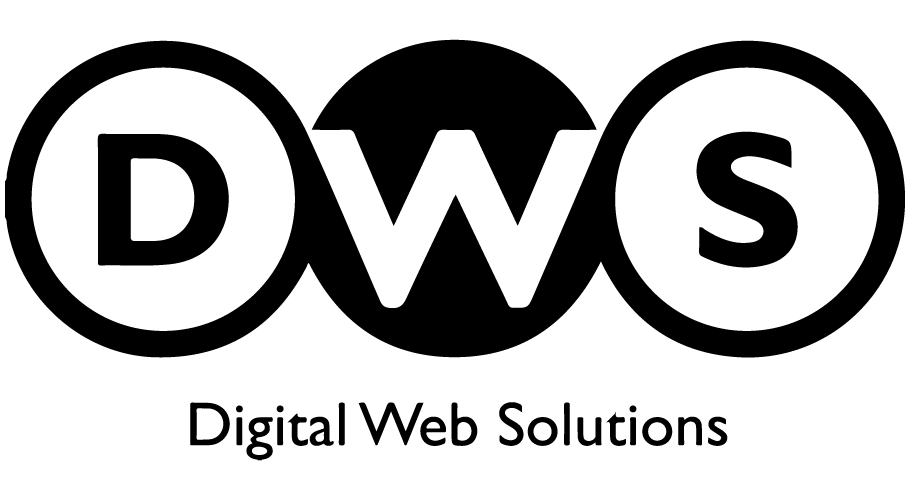 Digital Web Solutions is a goal-driven marketing agency providing white label, integrated & customised digital marketing solutions for SEO, content, blogger outreach, animation and website development.

With one of the biggest outreach teams in the industry, they provide manual link building services in different niches.
Their 250+ member team also consists of SEO ninjas, articulate content writers, experienced web designers and project management team who work to deliver value results to their clients.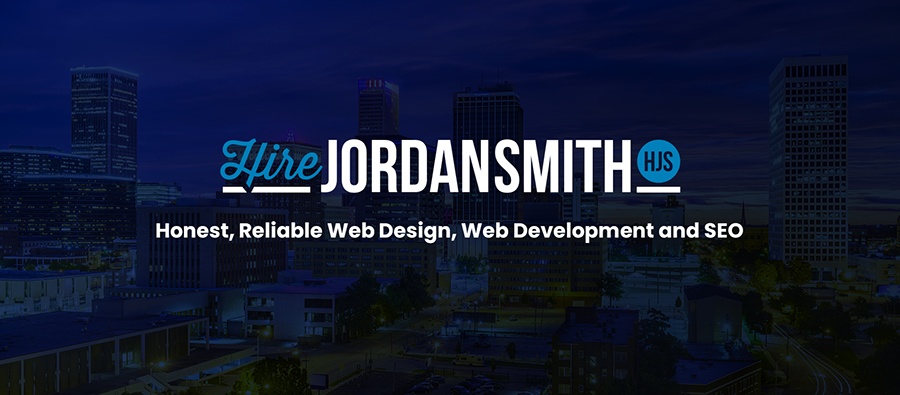 You need a highly professional website that is supercharged with SEO strategies and techniques that actually work?
Jordan Smith has tons of experience, helping companies from Savannah and other parts of the world.
Get a free quote.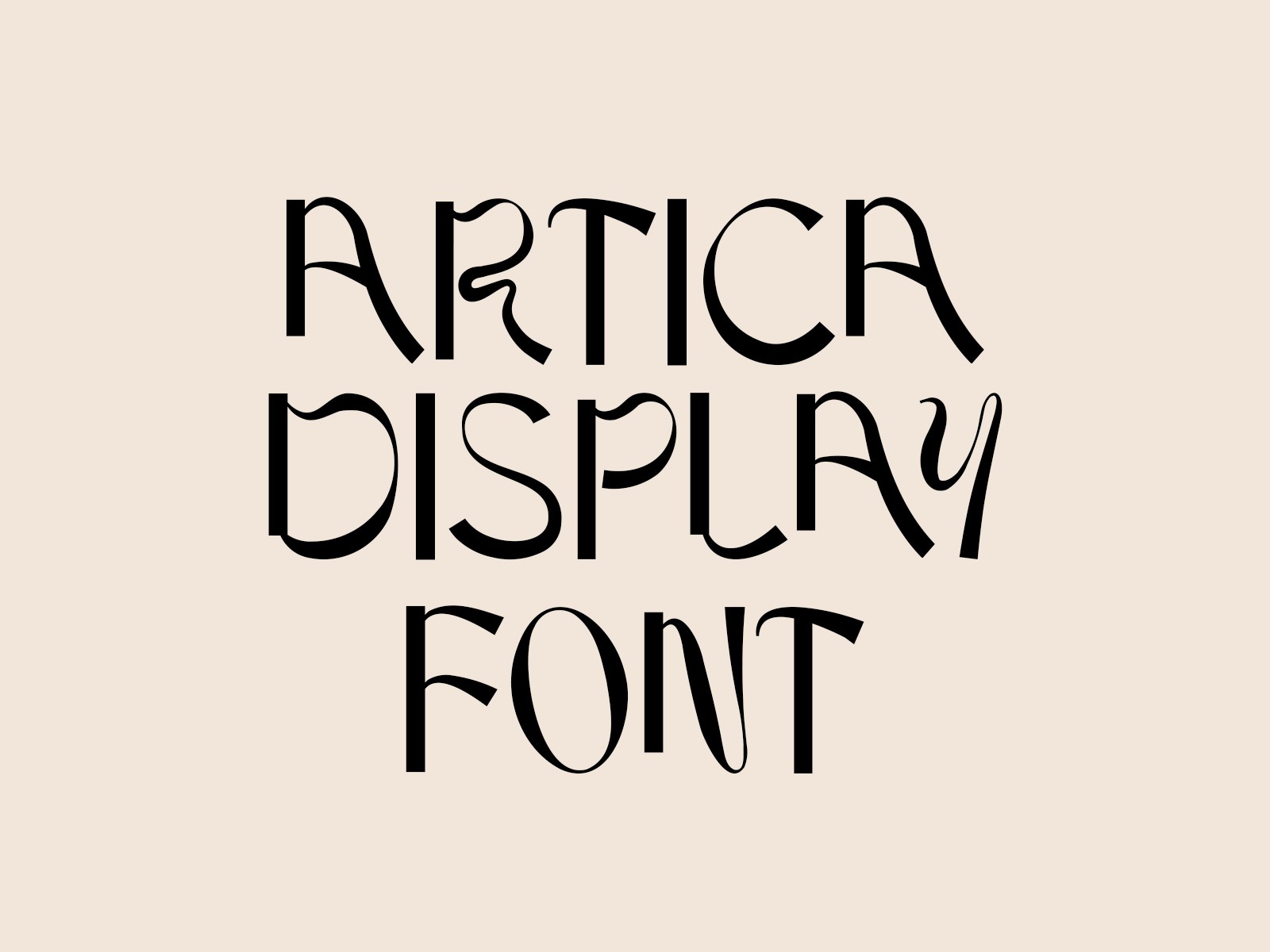 Artica is a modern font that is both hand-curvy and stylish. It is handcrafted with smooth curves with a touch of handwriting style to make it for a unique font.
It's a mix of classic serif and modern handwriting.
Artica comes with full uppercase, numbers and punctuation and characters. This font is perfect for display headings for your branding or editorial design.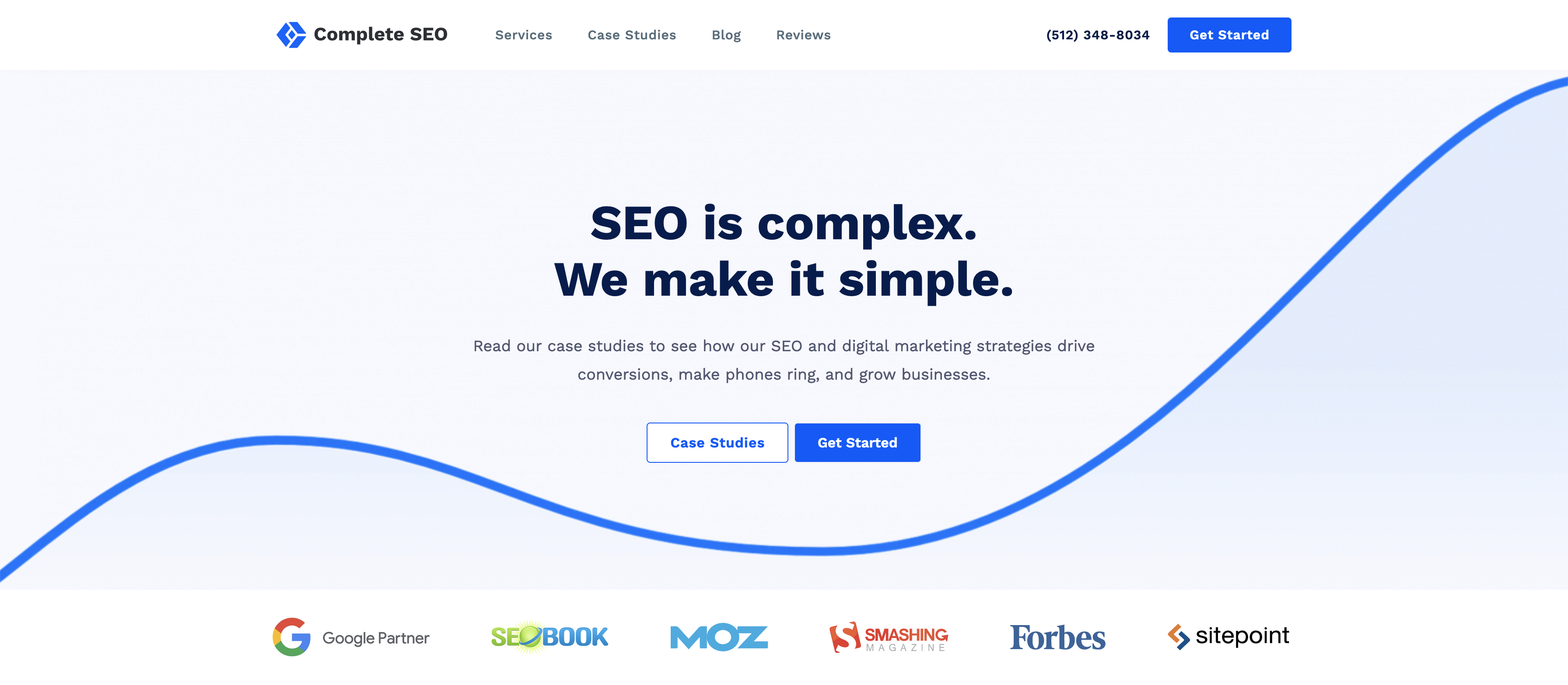 Complete SEO is a professional agency specialized in helping websites rank high in search engines and in getting serious amounts of organic traffic.
They work with small and medium companies from all parts of the world.
Reach out for a free quote.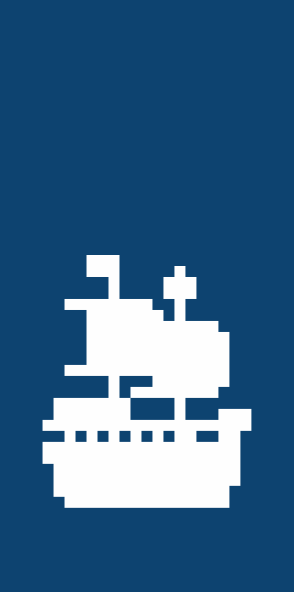 Cyberlands.io is an API Penetration Testing company supporting clients in their cloud-native journey with mobile, API, Kubernetes, and OpenShift security assessments.
Cyberlands is committed to deliver robust, offensive & defensive cybersecurity expertise from its US-based delivery center as well as directly from the edge of the ongoing cyberwar from its delivery center based in Ukraine.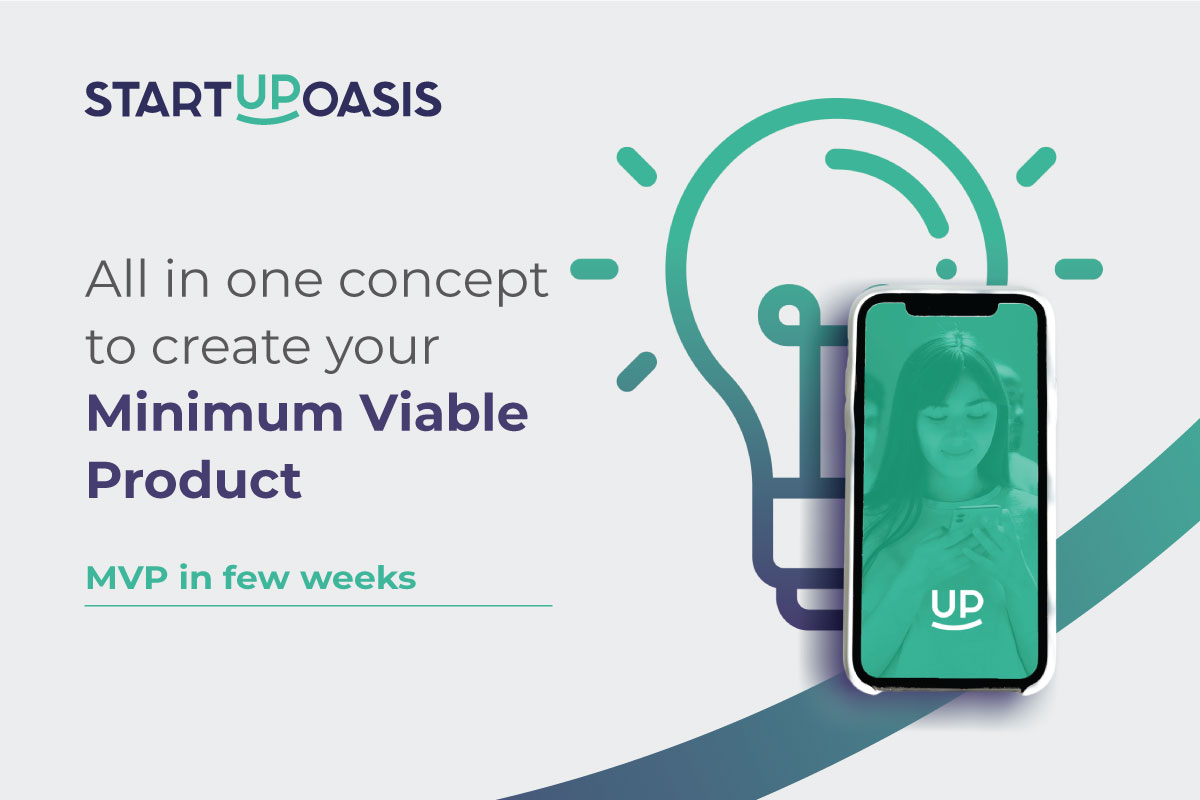 Startup Oasis Philippines is a one-stop dev-shop for Startups willing to launch their minimum viable product with a shoe-string budget. Startup Founders will find with Startup Oasis a well-packaged software development solution with all needed development resources.
Startups will benefit from the expertise of our Startup Visionaries, UI/UX Designers, Developers, Project Manager to get their business ideas executed nicely to find their market fit.
Enjoy a 10% startup discount for your project by telling us "Startup10"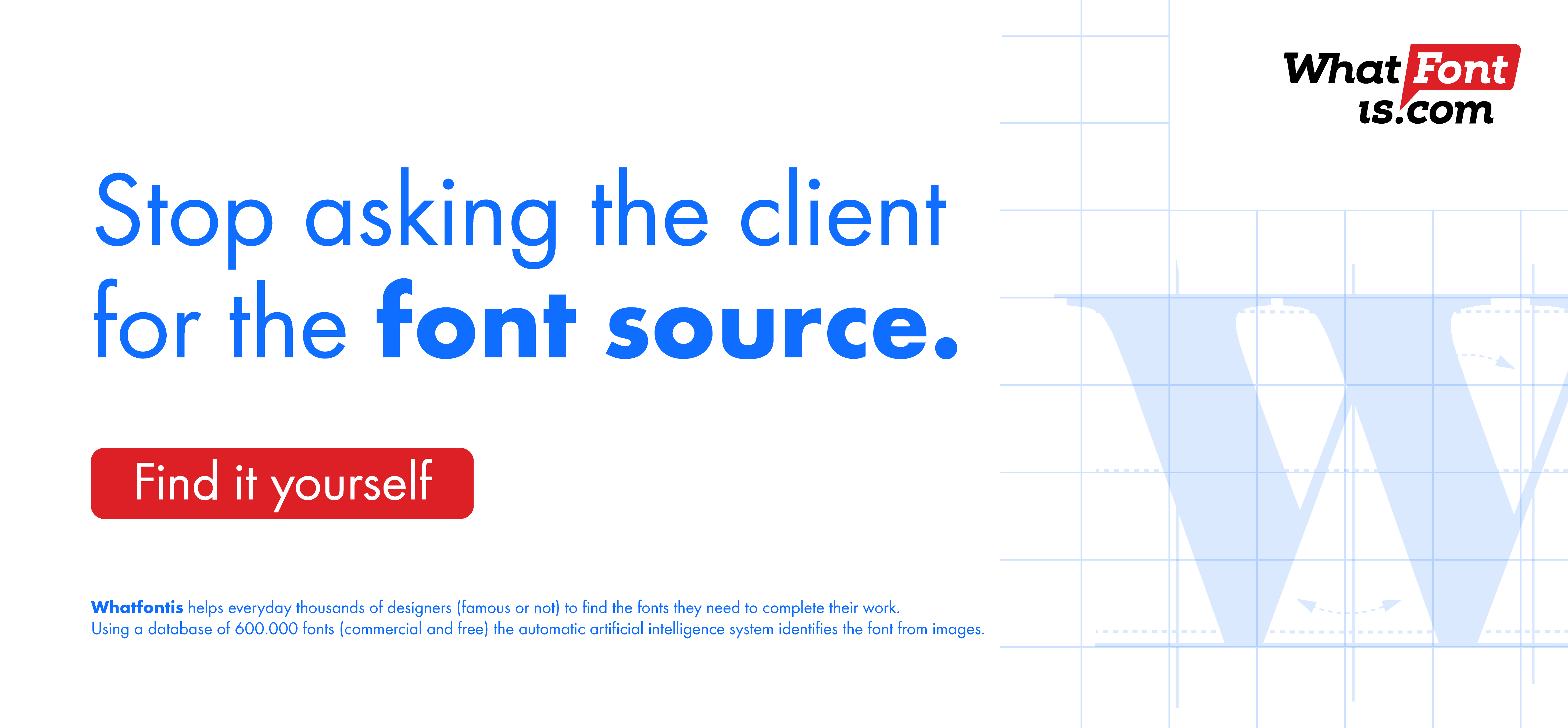 WhatFontIs will help you identify fonts from pictures, for free, in under 60 seconds.
The platform has a huge database of over 850k fonts and it is the only software that you can use to identify both free and paid fonts.
Identify all the fonts you like, for free, with WhatFontIs.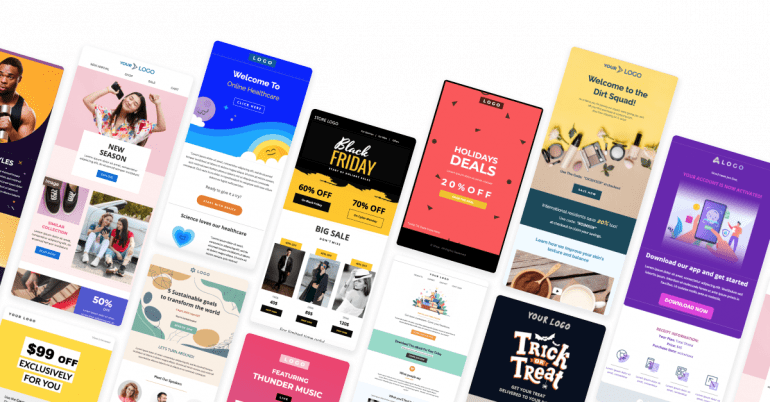 Unlayer created professional and highly engaging feedback email templates that will help you save time and heavily increase your ROI.
All these designs were made by people with tons of experience in email marketing.
Take a look.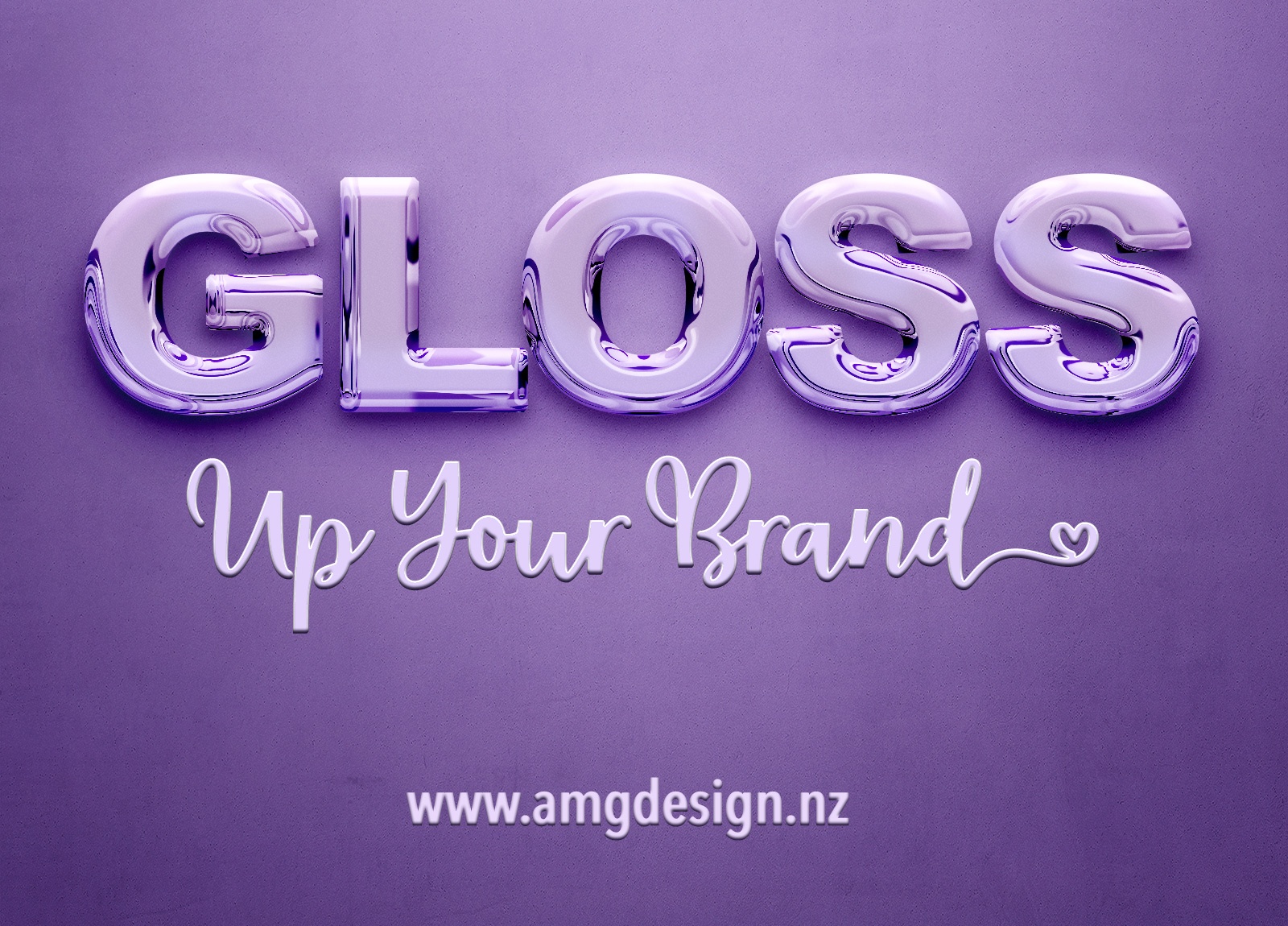 Let AMG DESIGN gloss up your branding with a unique logo design and custom website design. Their award winning website designers, graphic designers and photographers will make your brand shine for a very affordable price and a great return on investment (ROI)!
Their web design agency not only has expertise in website design and graphic design, but their expert knowledge of SEO & digital marketing will ensure your website stands out from the crowd and ranks organically in Google Search.
With years of experience in advertising agencies in Cape Town, London and Auckland NZ you can be assured of their design and marketing expertise. Their web design agency services include:
Branding
Graphic Design
Website Design & Development
SEO & Digital Marketing
Web Hosting
Photography & Video
Ongoing Free Support
Contact AMG DESIGN for a Free Quote.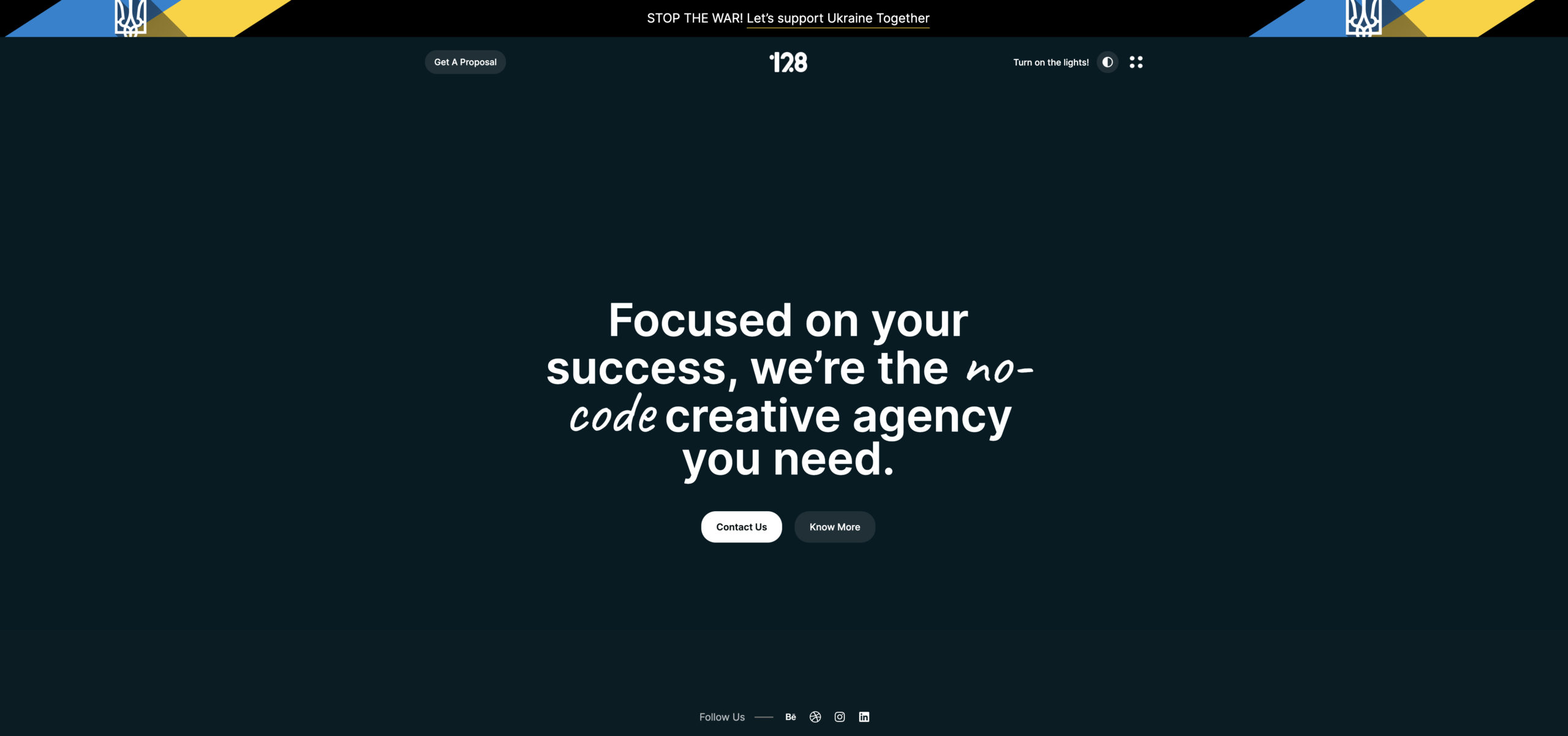 We specialize in creating industry-leading Webflow templates that are focused on the user experience, attracting new customers and clients, while still being modern and professional. We design with the utmost care.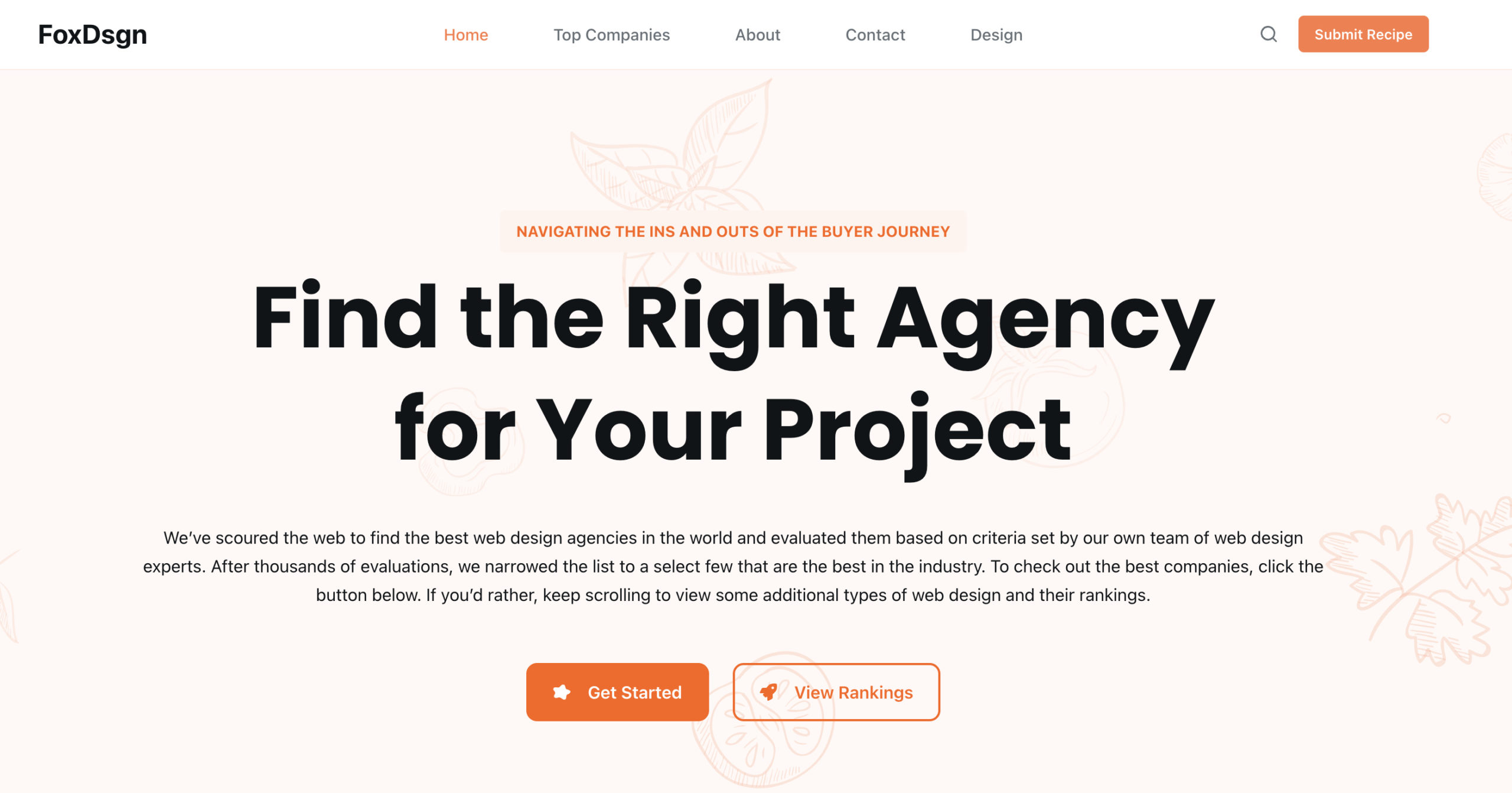 We've researched and ranked the top web design companies worldwide that create high-performance websites to help brands attract, engage and convert the audience. View their rates, reviews, portfolios, location and more and select the best partner for your needs.
17. Website Design Squarespace Templates

Our beautifully-designed website squarespace templates come with hundreds of customizable features. Every template is just a starting point. No coding or HTML required.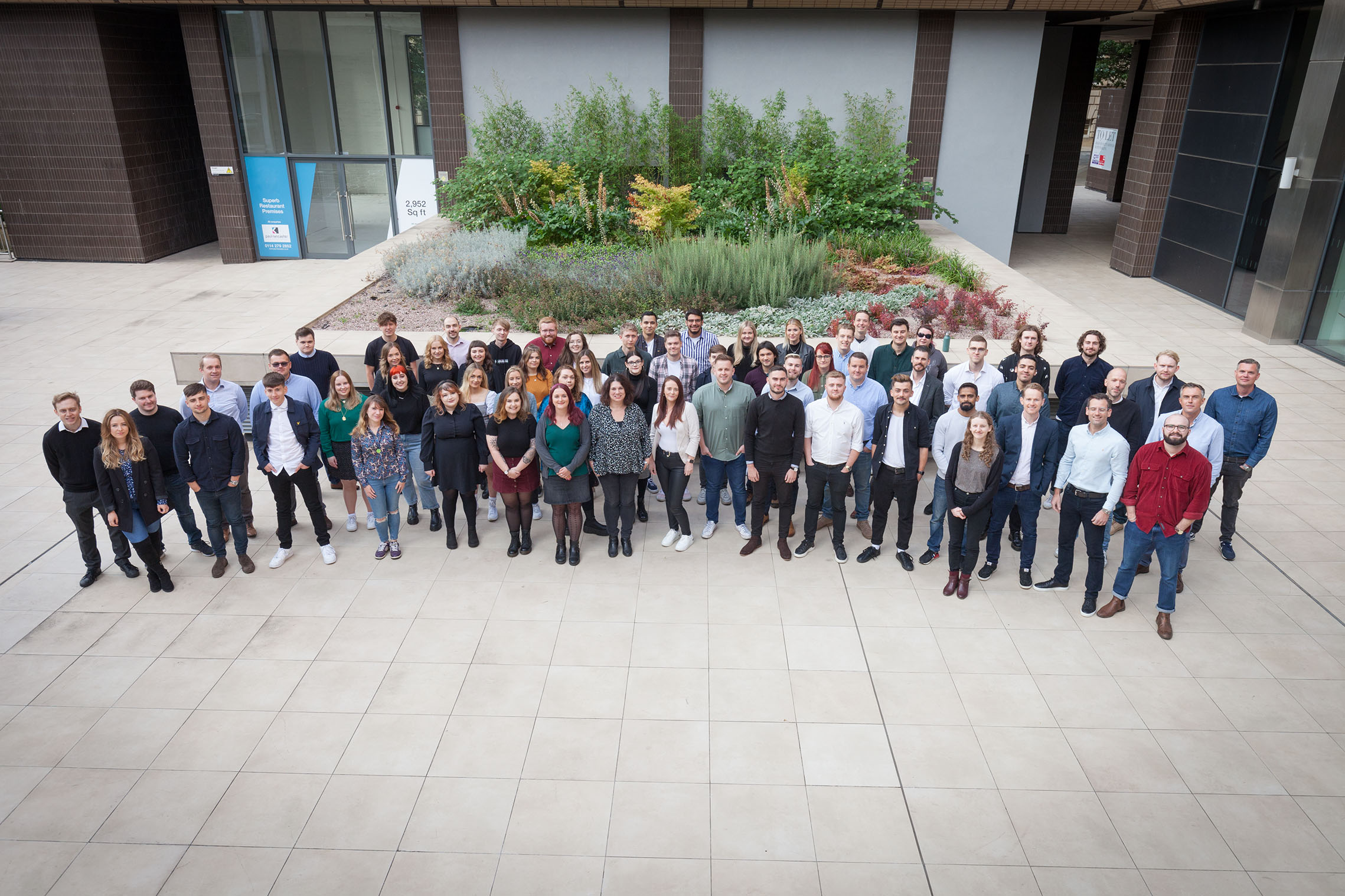 SEO Works will help you get more customers, creating you a unique SEO strategy that it is simple to follow and measure.
They work with companies from very different industries, all of them being very happy with the results.
Get a free quote.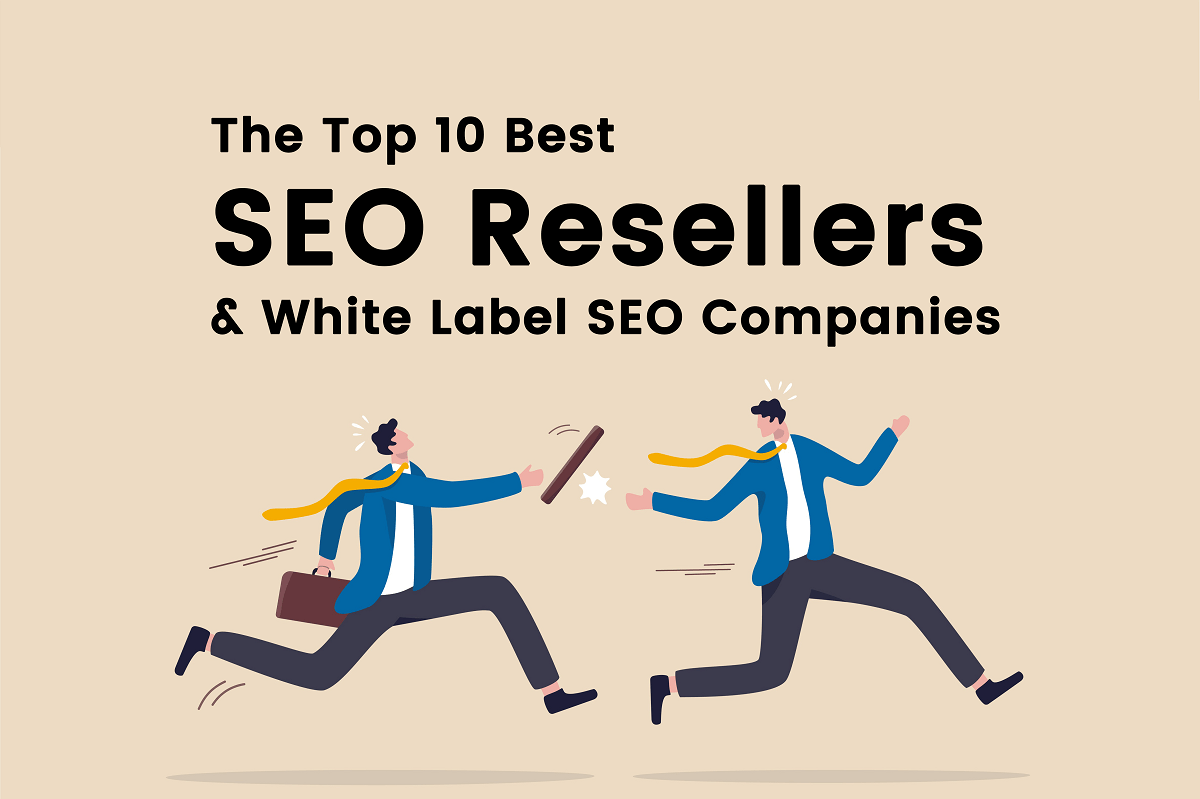 Here you will find complete information about the top 10 best SEO resellers & white label SEL companies.
Compare all these solutions and pick the one that fits your needs and the way of working.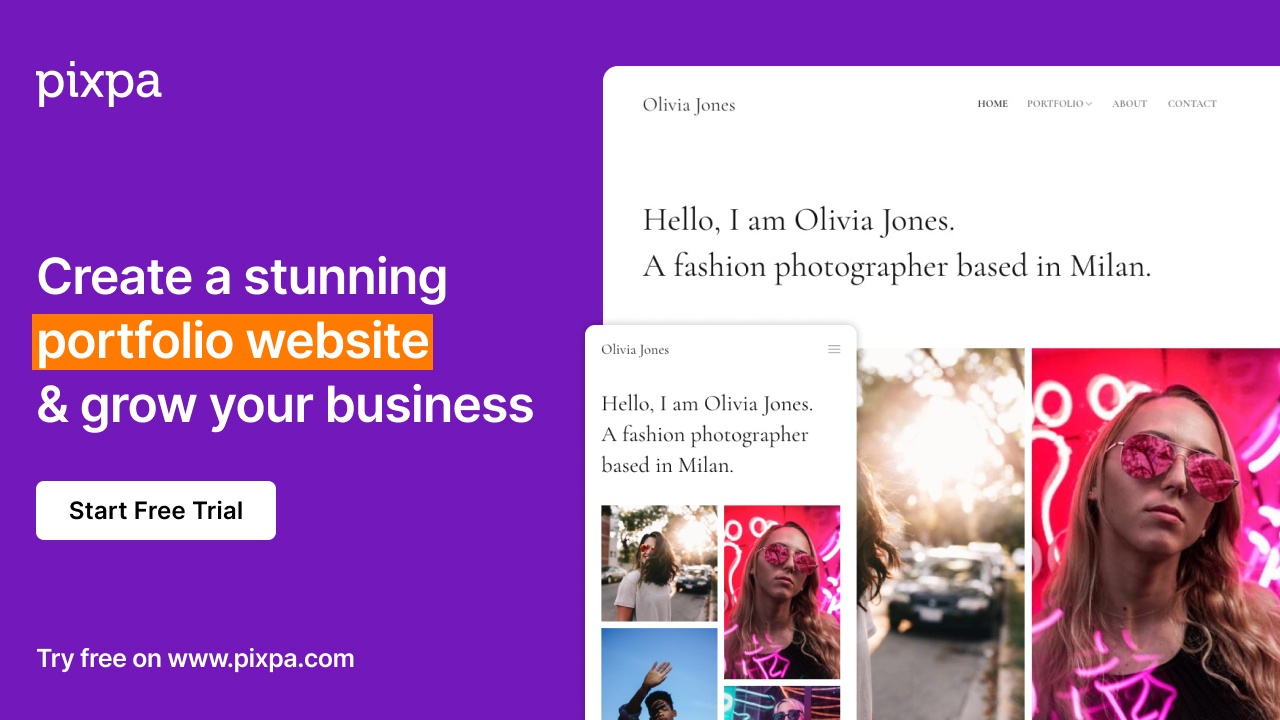 Pixpa will help you create a stunning portfolio website to showcase your work.
The builder is simple to use and it is loaded with pixel-perfect templates and elements.
Try it now.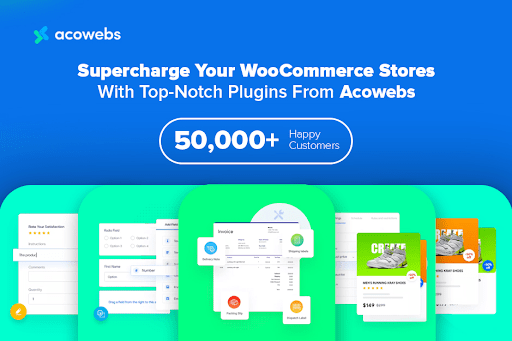 The WooCommerce Product Table plugin lets you display your products in an easy-to-use table format. This can be a great way to make it easy for customers to find the products they are looking for, and to add additional information such as images, prices, and descriptions. You can also use the Woocommerce Product Table free plugin, which is available in WordPress.org as a full free version, to create product catalogs and order forms. WooCommerce product tables allow you to list your products in an easily-digestible format, making it easy for customers to find what they are looking for. Additionally, WooCommerce product tables make it easy for customers to add products to their shopping carts.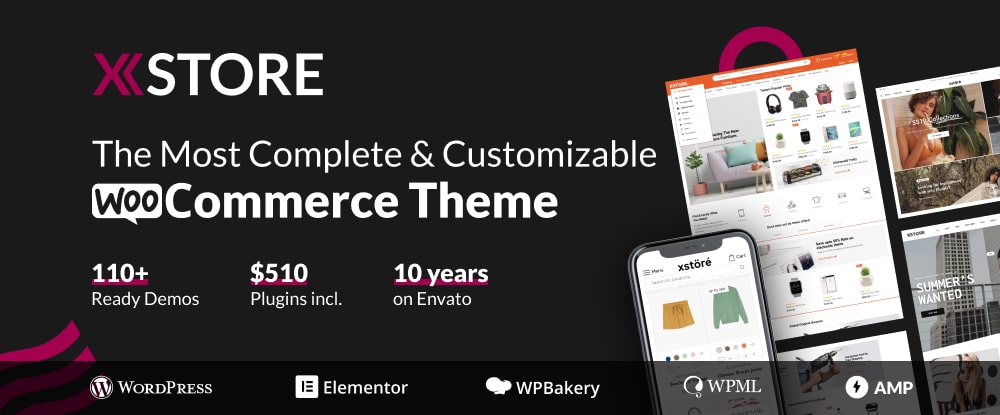 XSTORE is the most complete and customizable WooCommerce theme in the industry.
It is loaded with 110+ ready demos, with $510 worth plugins, and it is very simple to use.
Find out more about XSTORE.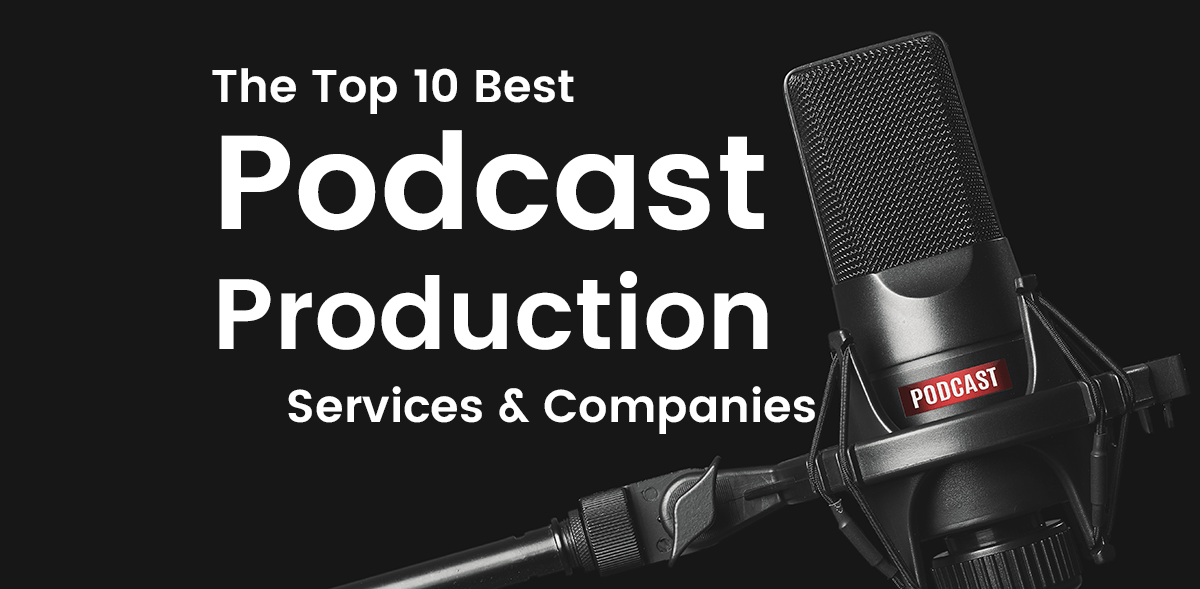 You are looking for the top 10 podcast production services and companies?
Here you will find complete information on this subject, helping you decide the right companies.
Take a look.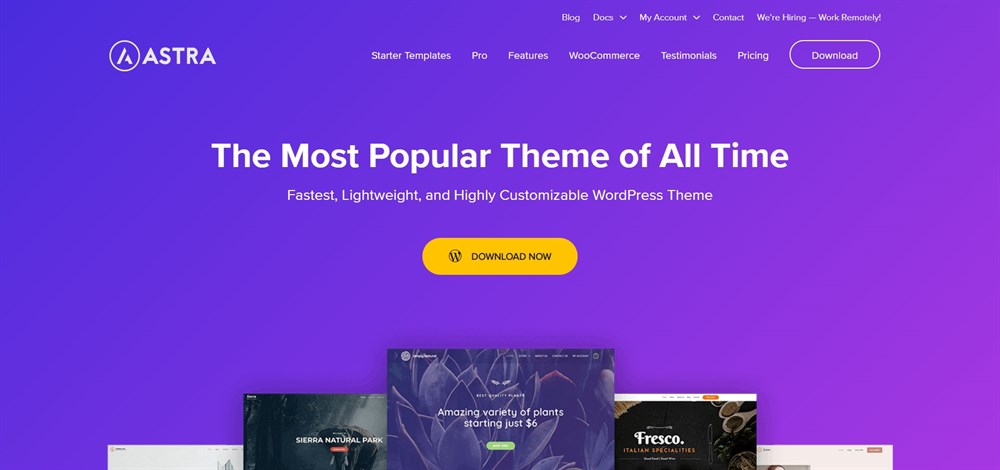 Astra reviewed 76 free WordPress themes, offering you complete information about all of them.
Keep in mind that all of these themes were handpicked and they are among the best.
Take a look and pick the themes that you need for your projects.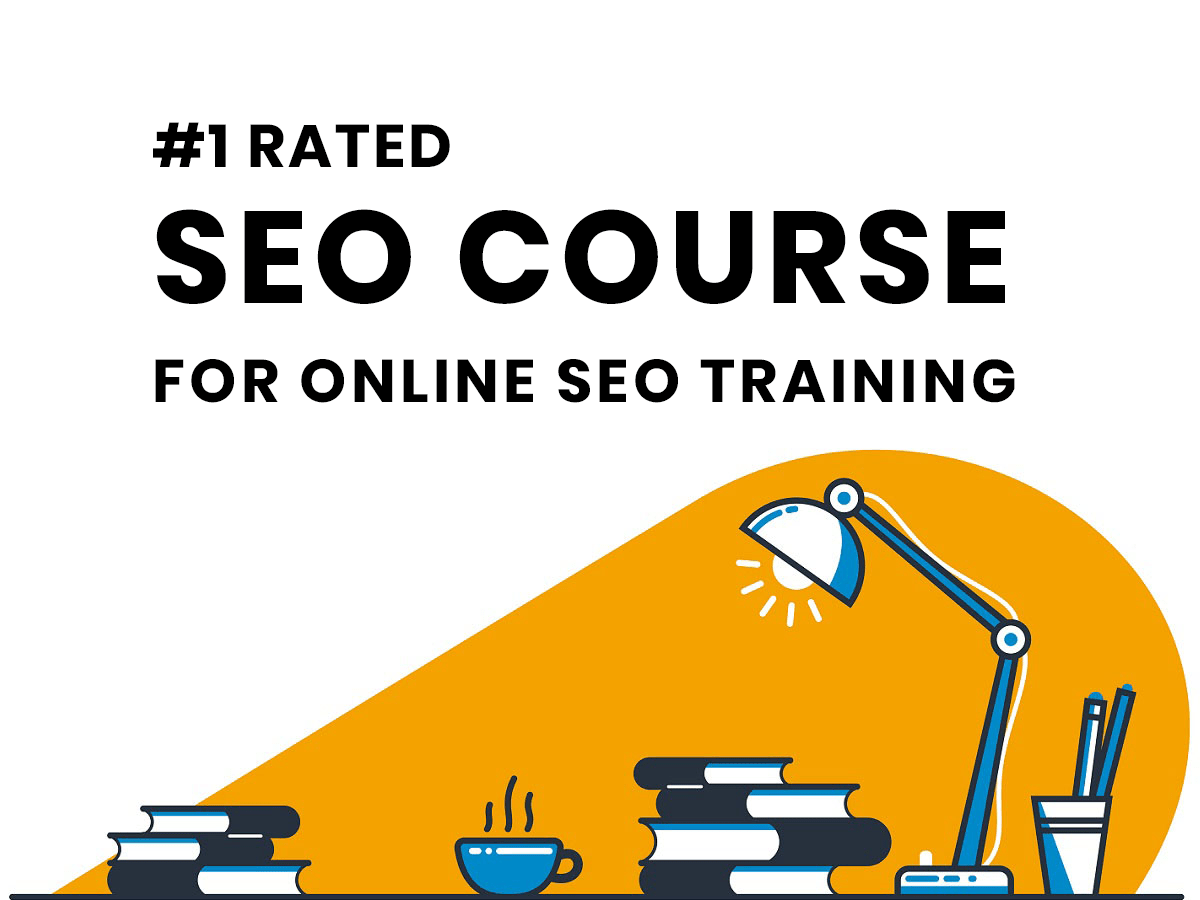 On this website you will some very useful SEO courses that will help you become an expert in the industry.
You don't need to have any SEO knowledge or prior experience to fully benefit from these courses.
Browse these SEO courses and pick the right one for your needs.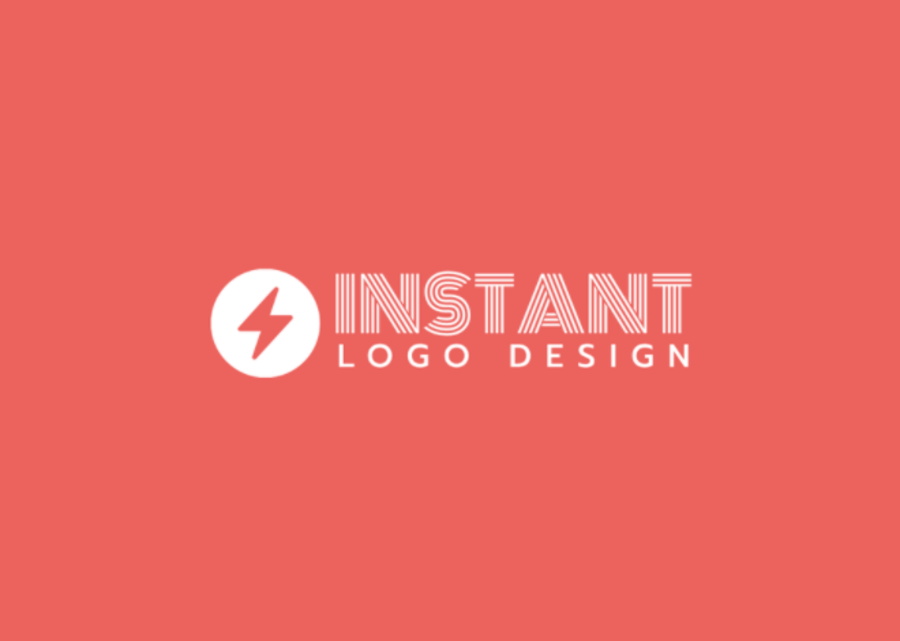 Instant Logo Design is an AI-powered logo design maker platform that allows users to generate logos in minutes.
They focus on empowering startups and small businesses in developing their own logo design and branding packages that will be remembered by prospects and customers.
For just $29, businesses can now enjoy an initial logo design with the option to customize each according to the brand's preferences.

Everytale's platform is simple and well-designed for events and their participants of all categories. It features 4K LIVE video broadcasting and powerful artificial intelligence tools.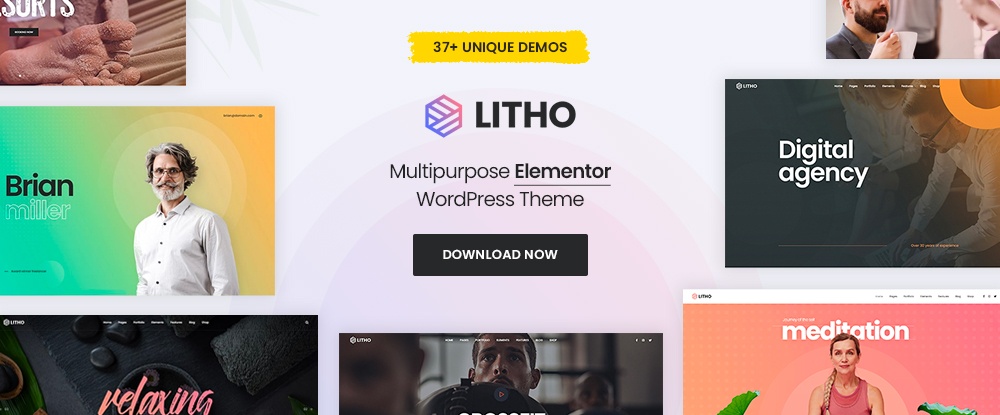 Litho is a multipurpose Elementor WordPress theme that looks and feels great.
It is loaded with stunning templates that you can install with 1-click and what I love is that all these designs are highly optimized for conversions.
Take a look.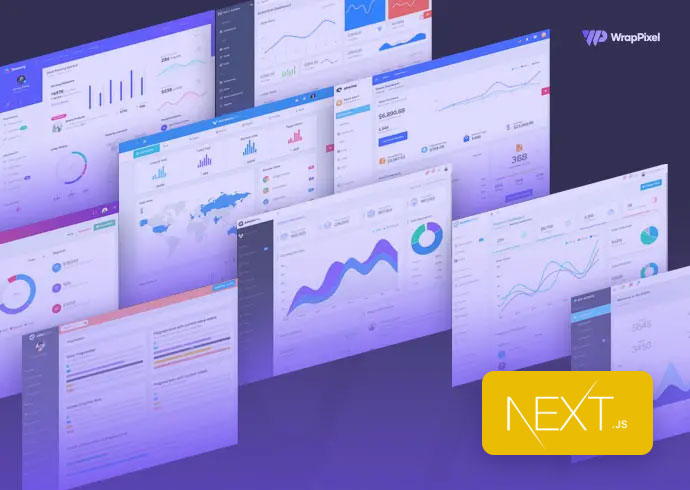 WrapPixel has a stunning collection of Next Js templates for you, both free and paid.
The templates look great, helping you save tons of time.
Browse WrapPixel and see them.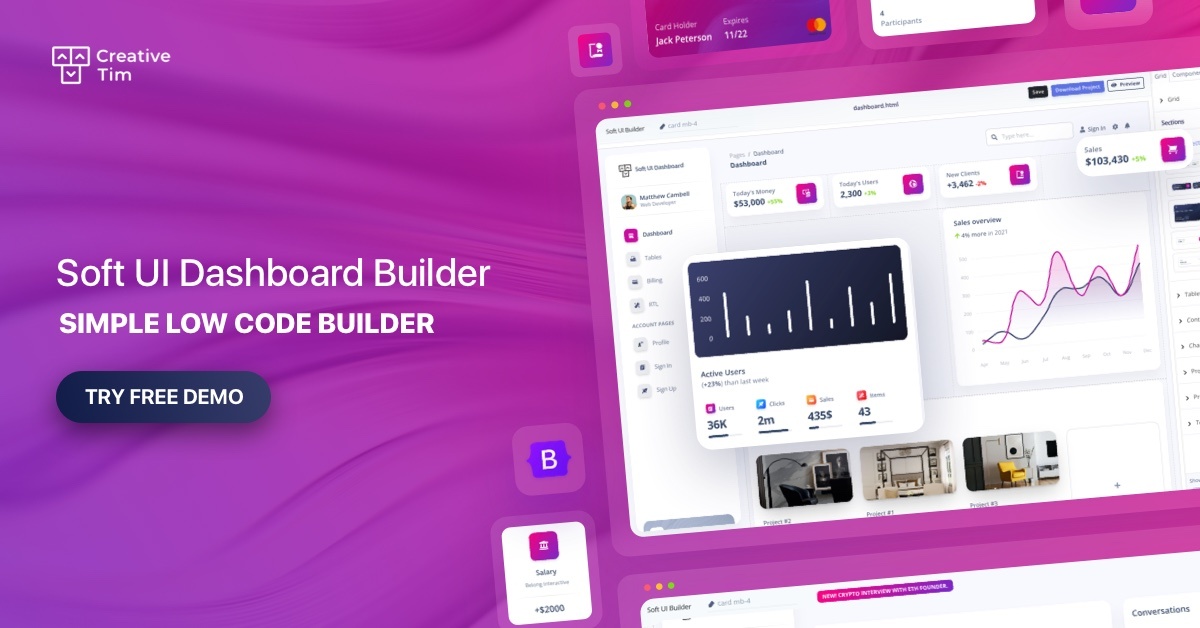 Create dashboard pages for your Startup or Business in minutes using Soft UI Dashboard Builder – Drag & Drop online builder based on Bootstrap.
Check out how you can use it to speed up your development process:
Choose the blocks from hundreds of components grouped into the most frequent categories, including navigations, headers, and more.
Edit code and texts to adjust your elements.
Download the source code – download all the source files and then simply upload them on your website's server.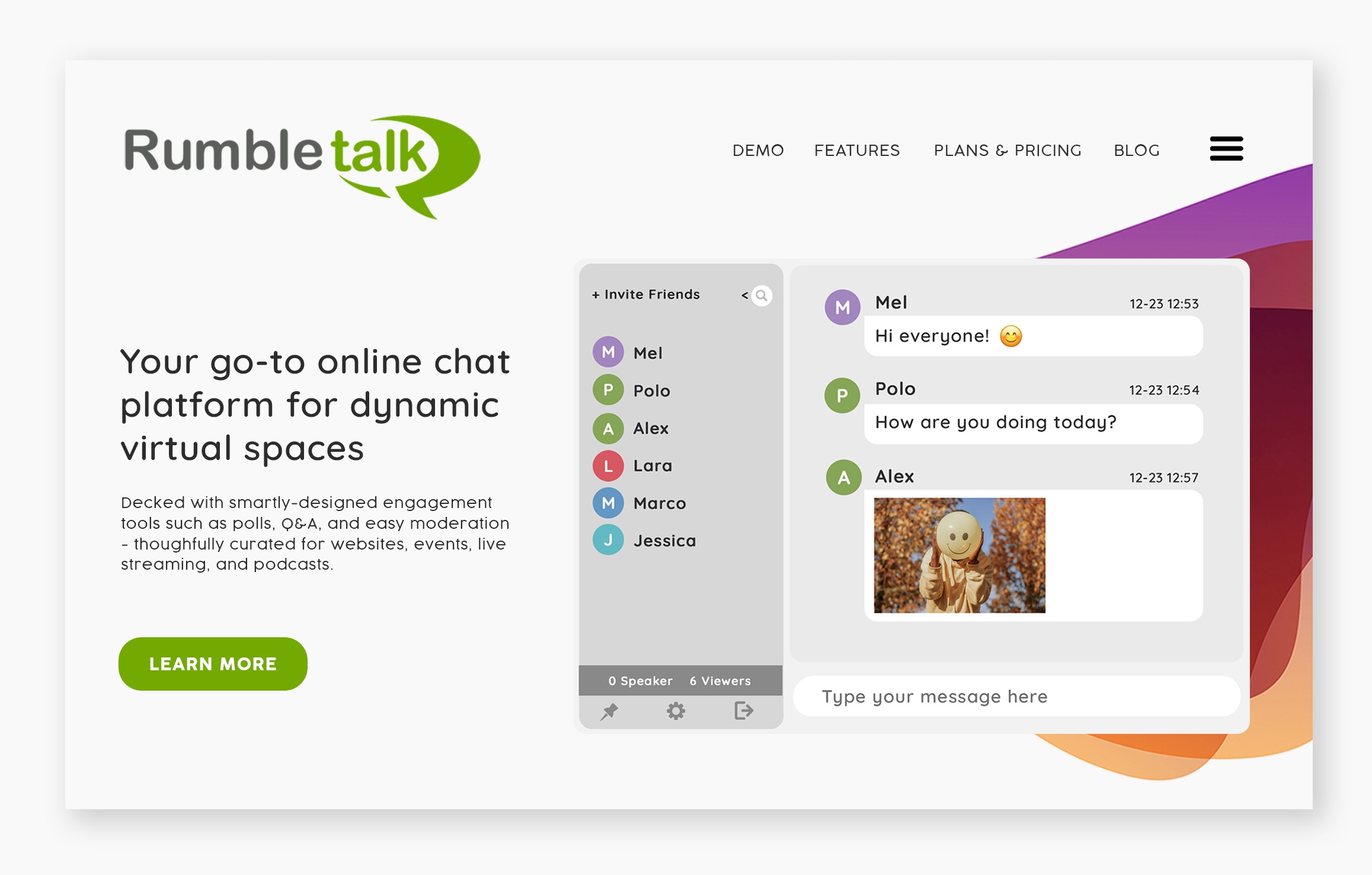 RumbleTalk will help you add a chat for events on your website without needing to code. It's the perfect solution for Q&As, virtual events, job fairs, and more. Use this to create an immersive virtual event experience for your audience.
Enjoy your free chat at https://rumbletalk.com or send them a message at support@rumbletalk.com for a free demo.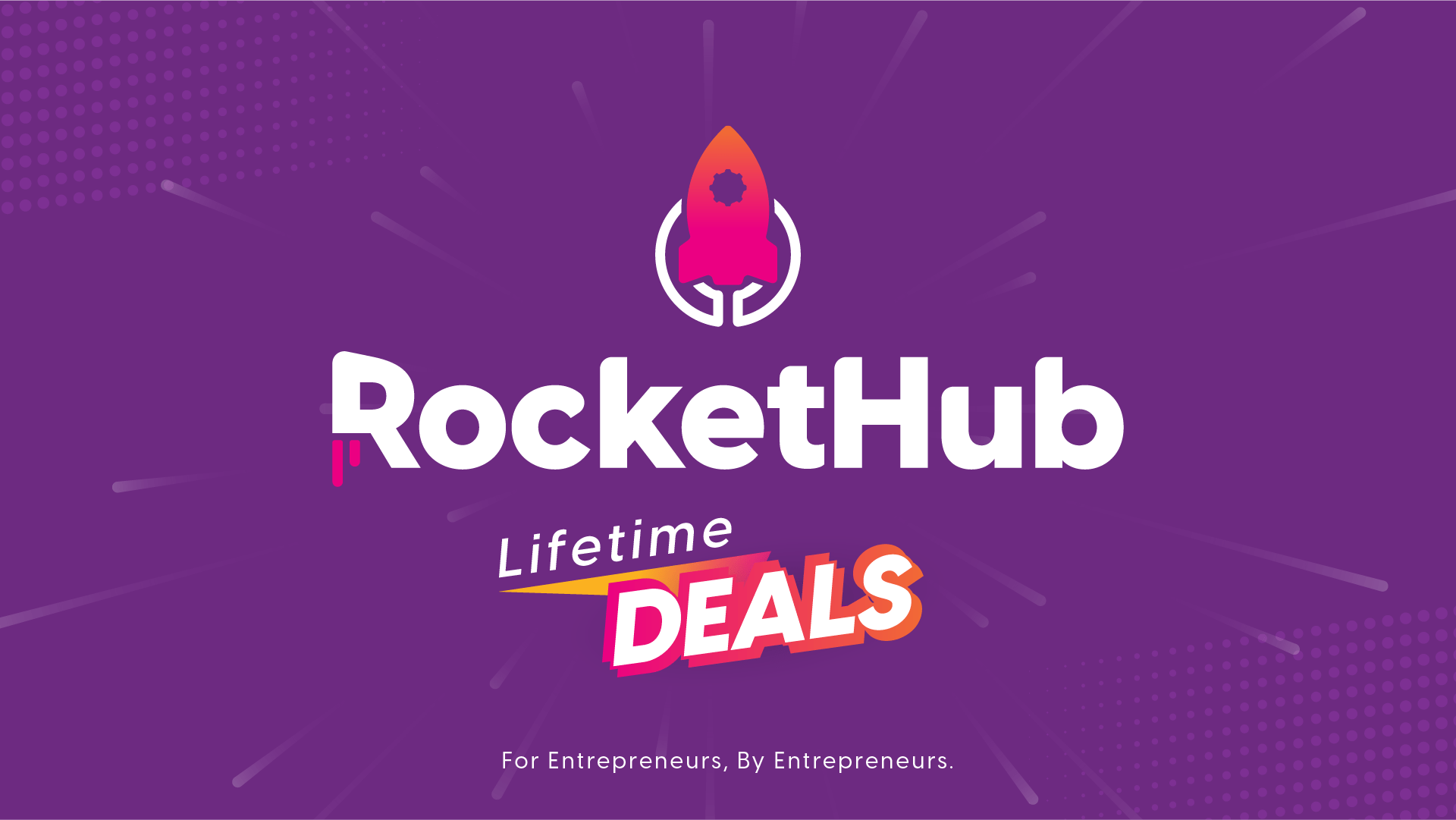 RocketHub is the ultimate hub where entrepreneurs find lifetime deals that help them in different spheres of their business.
Their goal is to provide you with the hottest lifetime deals in town so nothing can stand between them and their competitors!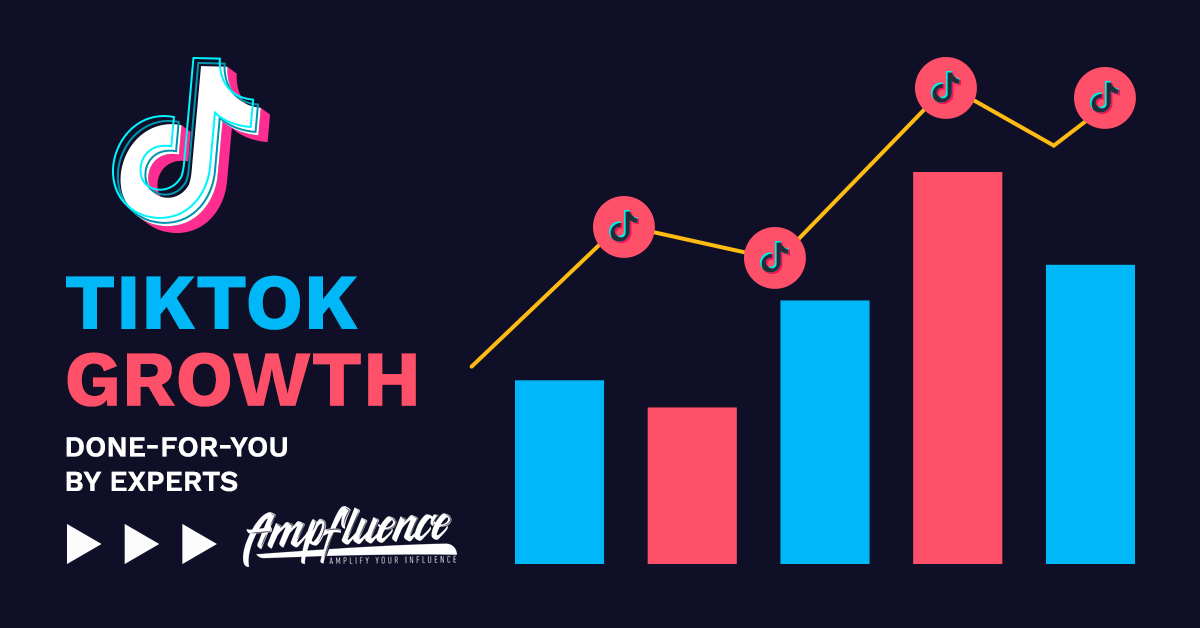 Ampfluence focuses entirely on organic growth, it is also the only agency that is 100% human-powered.
Get in touch with this awesome team and let them grow your Instagram account!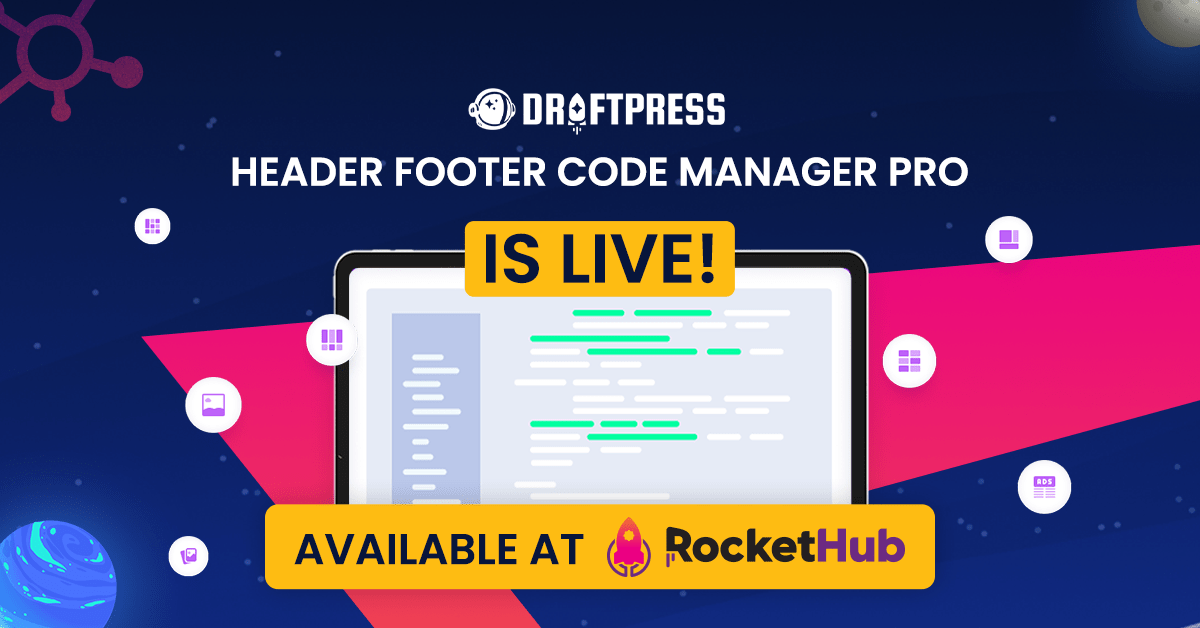 DraftPress team is WordPress experts. They make WordPress plugins for leading websites to increase traffic, sales, signups, and social engagement.
Find out more about DraftPress
Hoverex WordPress theme features a modern and trendy web design that's perfectly suited to be used for multiple business and financial websites. More importantly, it's best suited for launching cryptocurrency websites. It's a perfect choice for launching cryptocurrency-related blogs and news sites. The theme is made with the help of the Elementor page builder. It also includes a huge Element collection added to the theme's bundle. It's SEO-friendly and speed-optimized. All pages and elements of the theme are optimized to look stunning on all handheld and desktop devices.
Qwery WordPress theme is a ready-to-go, multi-purpose web design solution suited for a business, corporate, beauty, hotel, spa, sports, barbershop, or any other kind of niche-specific website. The theme is well-suited for blogs, online portfolios, and eCommerce websites. The theme's download package is loaded with a collection of 70 impressive demos ready to be used for a range of niche-specific online projects. It is made with the Elementor page builder and lets you apply all the needed changes to the theme in the visual mode. The Qwery theme also includes the Mouse Helper feature, which should significantly improve your website's usability.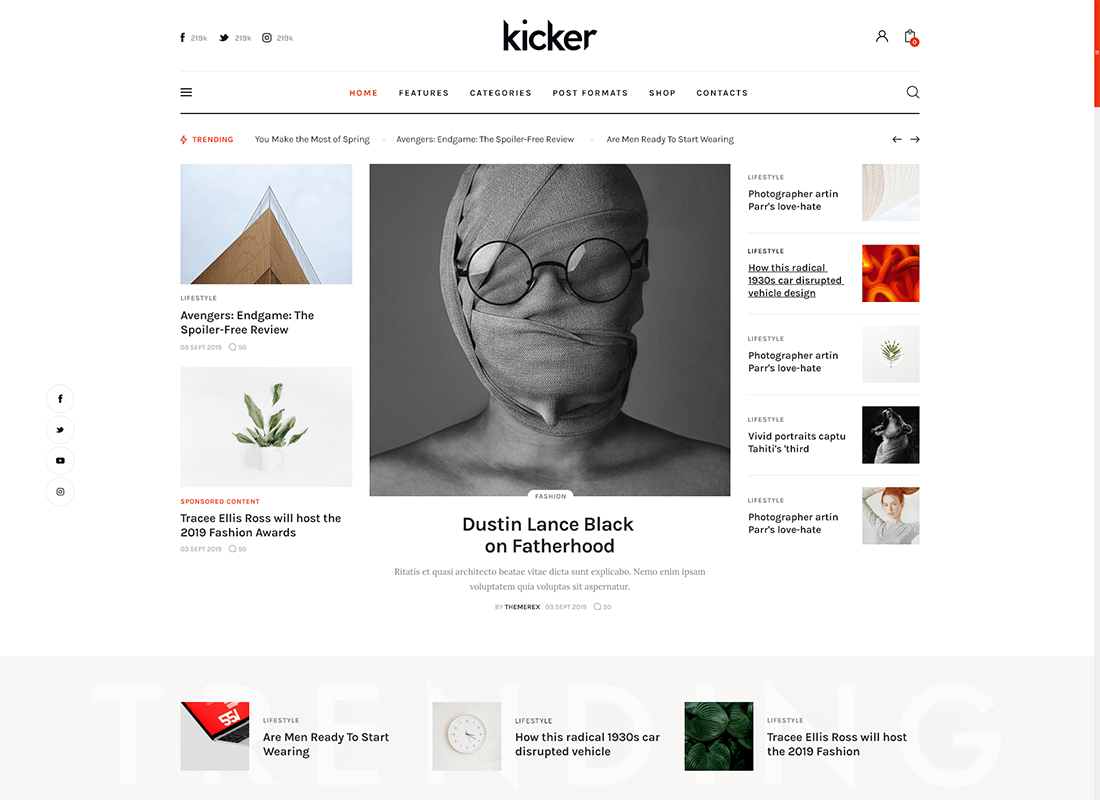 Kicker WordPress theme should be a perfect choice for building usable blogs or media websites. The theme is well-suited for launching content-rich online projects. It features a fully editable layout made with the Elementor page builder. The theme is loaded with a bundle of demo skins that you may feel free to modify just the way you want. The Kicker theme is an AMP-ready solution, which is optimized for fast loading and seamless performance on all screen sizes. A wide choice of blog post styles makes it a perfect choice for launching a user-friendly blog or media website.