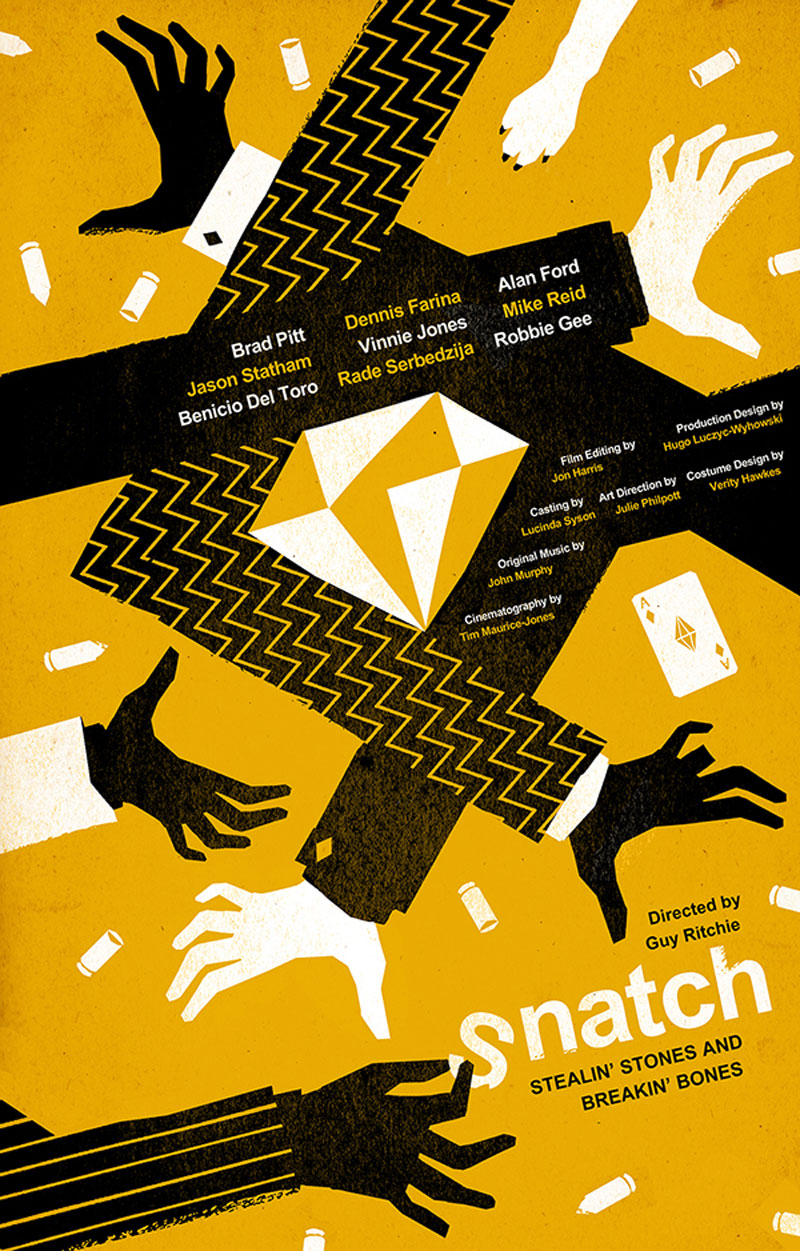 Freelance graphic designer and illustrator Levente Szabo, who goes by the name Brisk Graphics, has a portfolio filled with amazing work.
His illustrative style is a perfect fit for poster design and book covers, as it brings a very different look-and-feel from all these photographic posters that you see everywhere.
In his designs, you can see some clear references to great designers such as Saul Bass, the famous designer behind the Hitchcock movie posters, but Szabo still manages to get a unique touch that makes him recognizable.