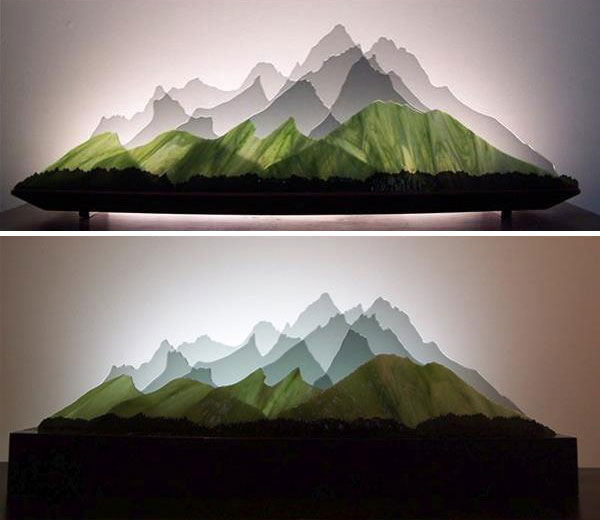 Lucie Boucher and Bernie Huebner are the co-founders of Stone Ridge Glass, a company specialized in glass art. They do commission work, but their most famous product are by far the glasscapes, some cool landscapes made of layers of glass that can be moved to change the view.
Technically, the artists work by hand to cut the glass, then paint it with glass-ready pigments. The painted glass is next polished and fixed on a hardwood base. The glass layers are then lighten up from the back to show off the full effect.
Due to the nature of the work, the results can be a bit kitschy sometimes, but overall I'd say that these unique sculptures are pretty amazing.