Every week, we'll give you an overview of the best deals for designers, make sure you don't miss any by subscribing to our deals feed. You can also follow the recently launched website Type Deals if you are looking for free fonts or font deals.
Script Fonts Bundle: 13 Fonts from QueenType
13 professional, handmade script fonts in one ridiculously discounted deal. Great for everything from printed quotes to logo design, these fonts feature a wide array of OpenType Features such as stylistic alternates, swashes and more.
$9 instead of $234 – Get it now!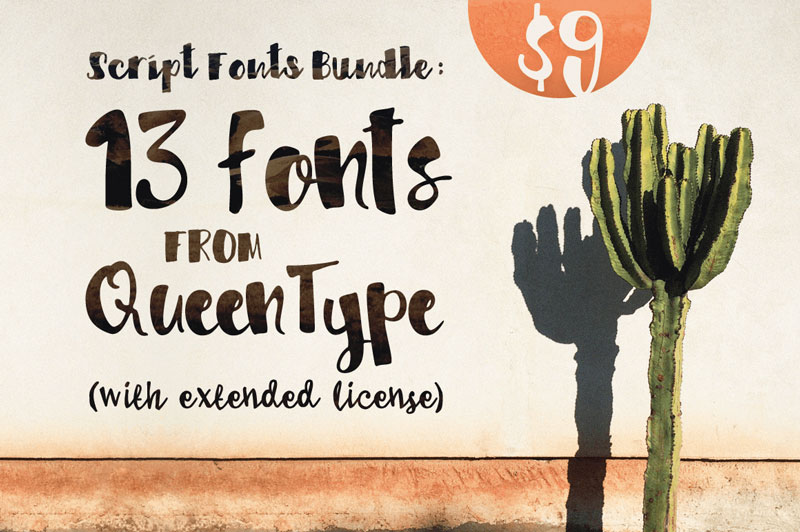 BUNDLE: Gorgeous Flower Graphics
Want to grow an instant flower garden for your artwork? Not a problem with the Flower Power Graphics Mega Bundle, loaded with hundreds of beautiful antique flower and botanical graphics.
$25 instead of $180 – Get it now!
Superb Fonts Bundle of 7 Script & Display Typefaces
7 modern script fonts that are simply gorgeous, elegant and romantic. Classic yet modern, these fonts feature loads of OpenType features from ligatures to swashes, as well as multilingual support. And at just $7 for the set, that comes to a mere $1 per font!
$7 instead of $107 – Get it now!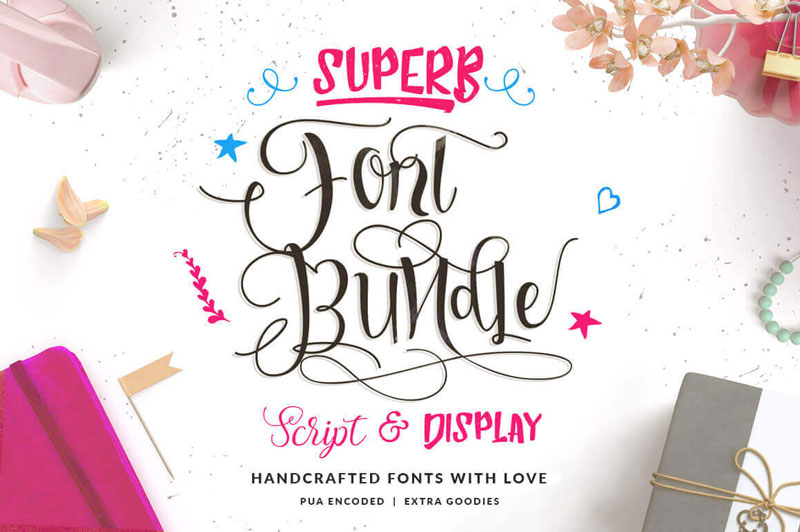 85 High-Quality Ink Textures from Vintage Voyage Design
With this beautiful set of 85 Ink Textures, you'll get high-quality grunge, noise, grain and halftone textures to add a more realistic, handmade look to your work. A bonus PDF instruction guide will ensure you have no trouble working with these textures.
$5 instead of $40 – Get it now!