Every week, we'll give you an overview of the best deals for designers, make sure you don't miss any by subscribing to our deals feed. You can also follow the recently launched website Type Deals if you are looking for free fonts or font deals.
S&S Nickson Font Bundle of 15 Display, Script, Illustrations and More Typefaces
How would you like a collection of fonts that are strong enough to stand on their own, but creative enough to pair beautifully with one another? That's exactly what you'll get with the S&S Nickson Font Bundle Collection! Take home 15 different typefaces in a variety of creatively elegant styles including display fonts, script, illustrations, badges and more!
$12 instead of $25 – Get it now!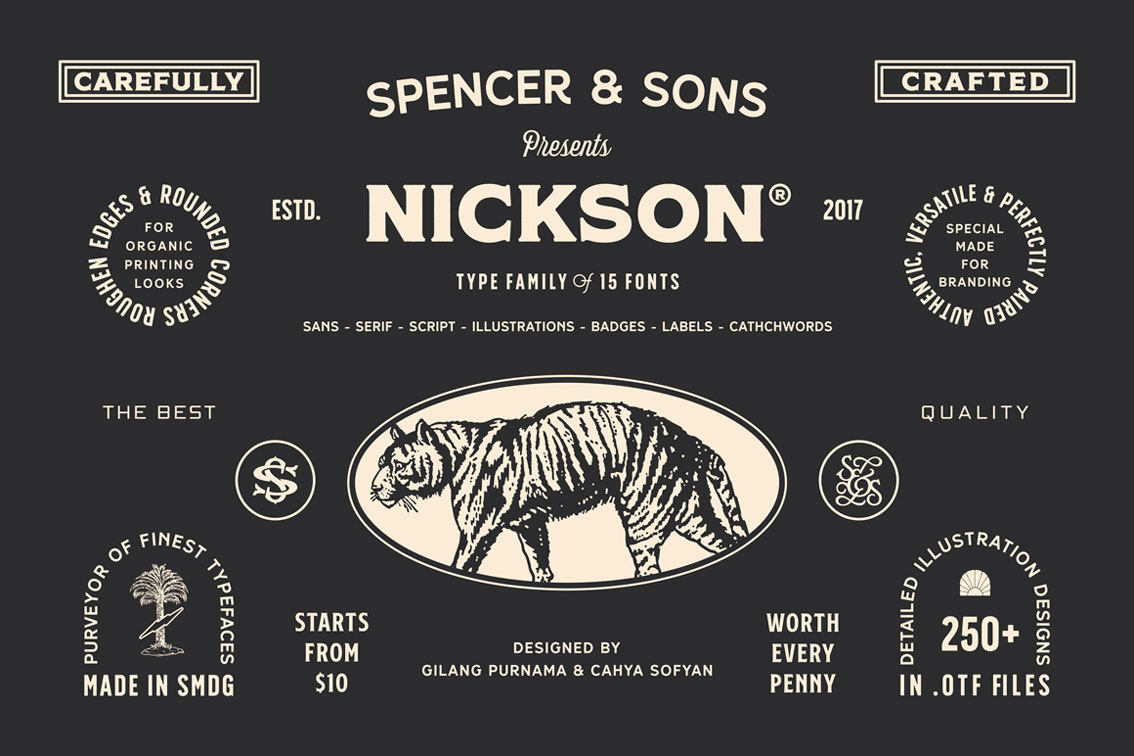 Vintage Rustic Bundle of 325+ Logos, Fonts and Photo Mockups
Looking to go retro with your latest project? Then cast your eyes on this Vintage Rustic Bundle from TSV Creative, loaded with more than 325 vintage resources! You'll get over 225 retro logos, 12+ fonts and 85+ hi-res photo mockups. That's 3 powerfully retro packs in one vintage-tastic bundle!
$17 instead of $85 – Get it now!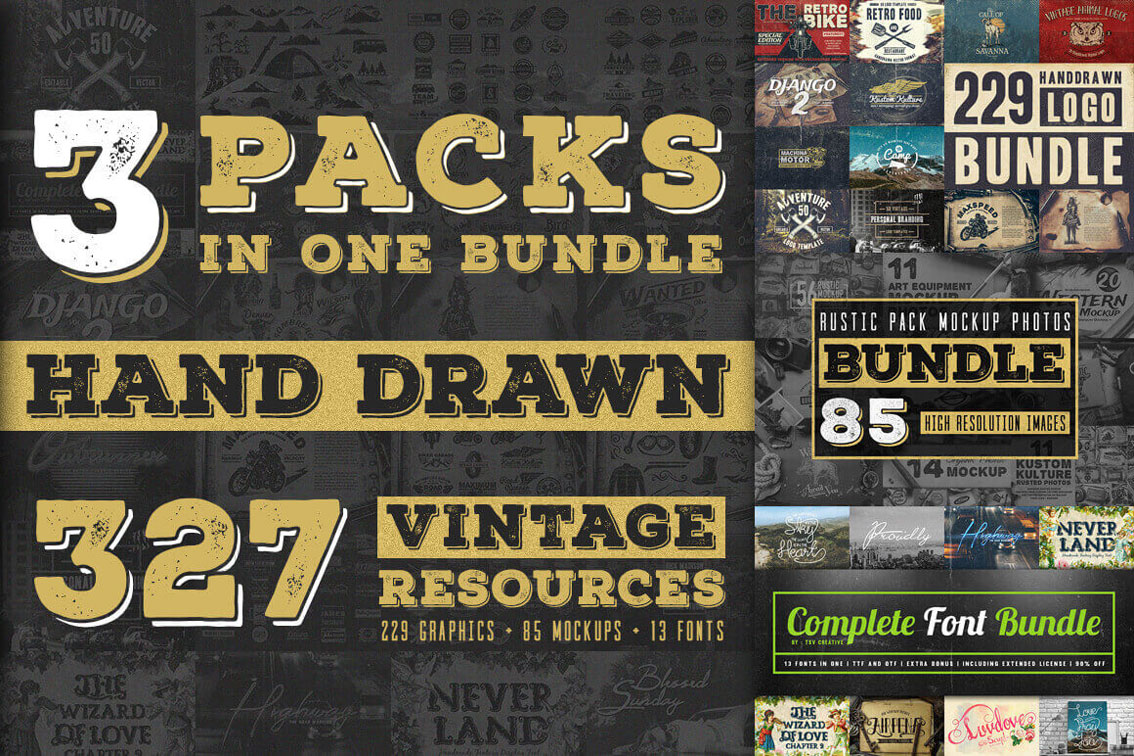 Typographer's Dream Box: 50+ Fonts & 200+ Logos
You can stop pinching yourself now. It's only a dream in name. This Typographer's Dream Box is 100% real and packed with more than 50 fonts and 200+ logo templates! Use this collection of typefaces and logos to create the perfect branding for yourself or your clients as you whip up some truly impressive masterpieces.
$9 instead of $3090 – Get it now!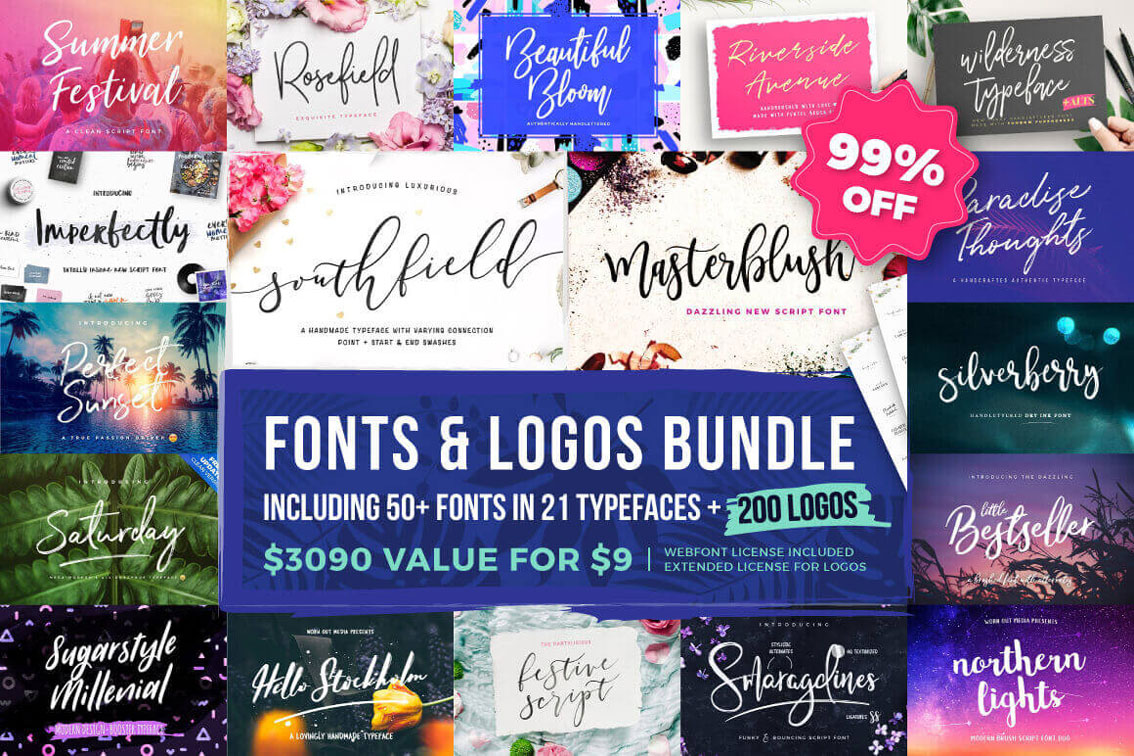 Fontfabric Font Bundle of 90+ Fonts
If you're looking for a great set of fonts, this Fontfabric Font Bundle is sure to put a big fat smile on your face! That's because with just 1 deal, you'll get yourself more than 90 different fonts! You'll get yourself some of the greatest Sans and Art fonts around. These 18 unique font families are delivered to you all in an .OTF file format. What's even more amazing is that thanks to this Mighty Deal, you can save more than 95% off the regular price!
$29 instead of $1298 – Get it now!