Every week, we'll give you an overview of the best deals for designers, make sure you don't miss any by subscribing to our deals feed. You can also follow the recently launched website Type Deals if you are looking for free fonts or font deals.
10 Full Font Families and Bonus Design Extras
Give your voice a new look thanks to this epic typeface deal full of 10 full font families! You'll get multiple styles, resulting in 18 unique fonts, along with OpenType Features including Stylistic and Contextual Alternates. Not to mention multilingual support, additional glyphs and all sorts of fabulous design extras from Vectors to doodles.
$9 instead of $147 – Get it now!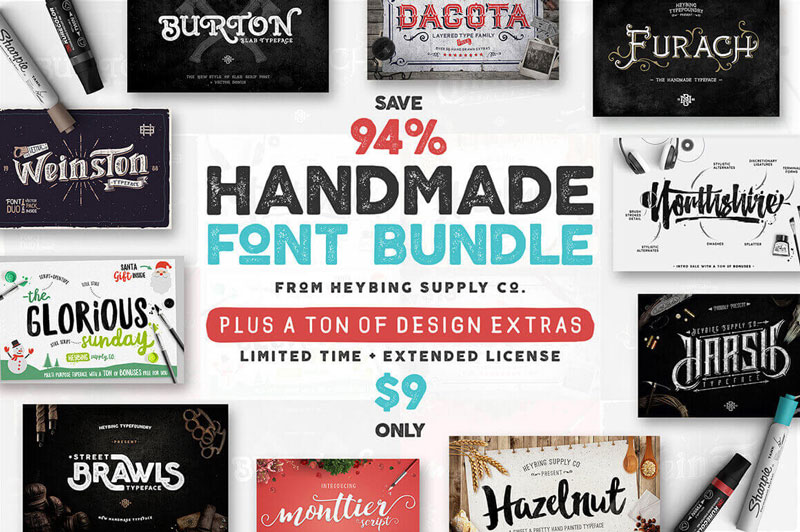 The Wonderful Graphics Bundle
This amazing bundle includes 40 of the most popular graphic packs from the Design Bundles marketplace, all bundled together in this one-time offer.
$15 instead of $148 – Get it now!

Create Gorgeous Scenes with Floral and Stationery Mockup Sets
Add some real zip to your latest designs by creating some gorgeous and realistic scenes. This Mighty Deal features 200 high-quality items through a pair of Floral and Stationery Mockups. Easy to customize and sort using smart objects and organized layers, you can arrange a variety of flowers, leaves and stems or paper, envelopes and office supplies to build the perfect scene to show off your designs.
$19 instead of $49 – Get it now!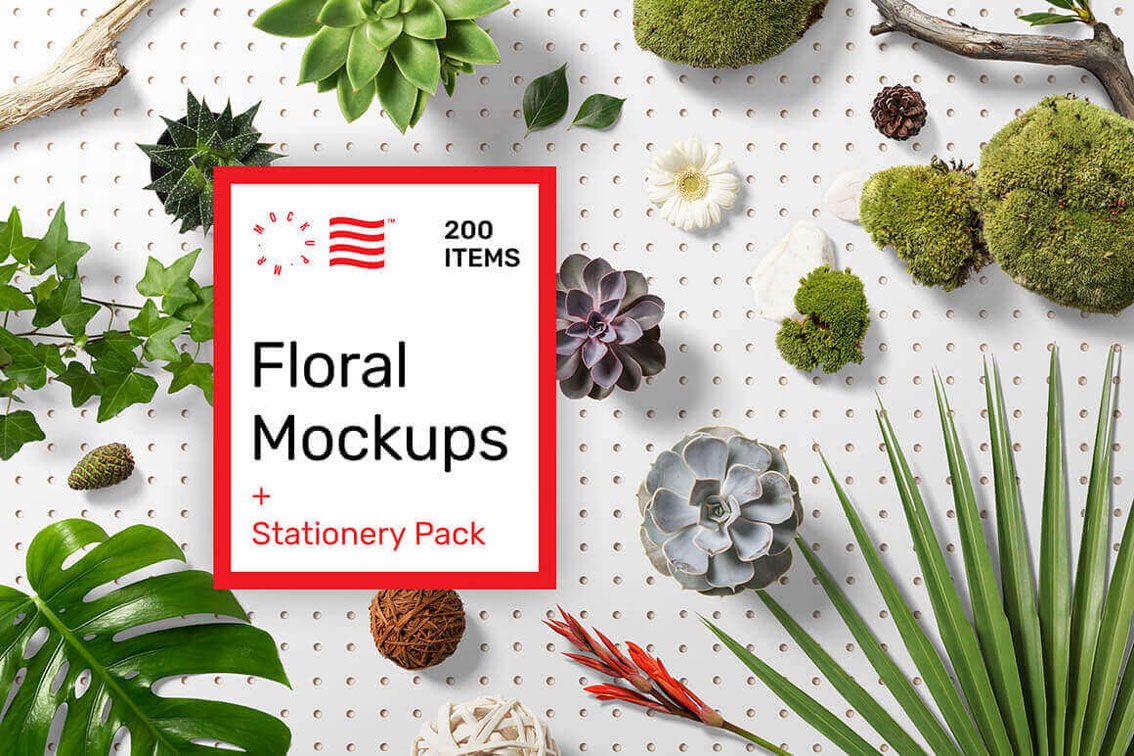 The Amazing Craft Bundle
Including 16 fonts and dingbats, monograms, hundreds of SVG's and more! It's a Crafters Dream Bundle!
$24 instead of $285 – Get it now!

Celestial Typeface Offers Antique, Victorian Style
Step back into the early 19th century with the beautiful, hand lettered font, Celestial. A gorgeous mix of modern and classic styles, you can give your latest project a true Victorian tone. Packed with 300+ glyphs, tons of OpenType features, and a trio of bonus items, the past never looked so good.
$9 instead of $18 – Get it now!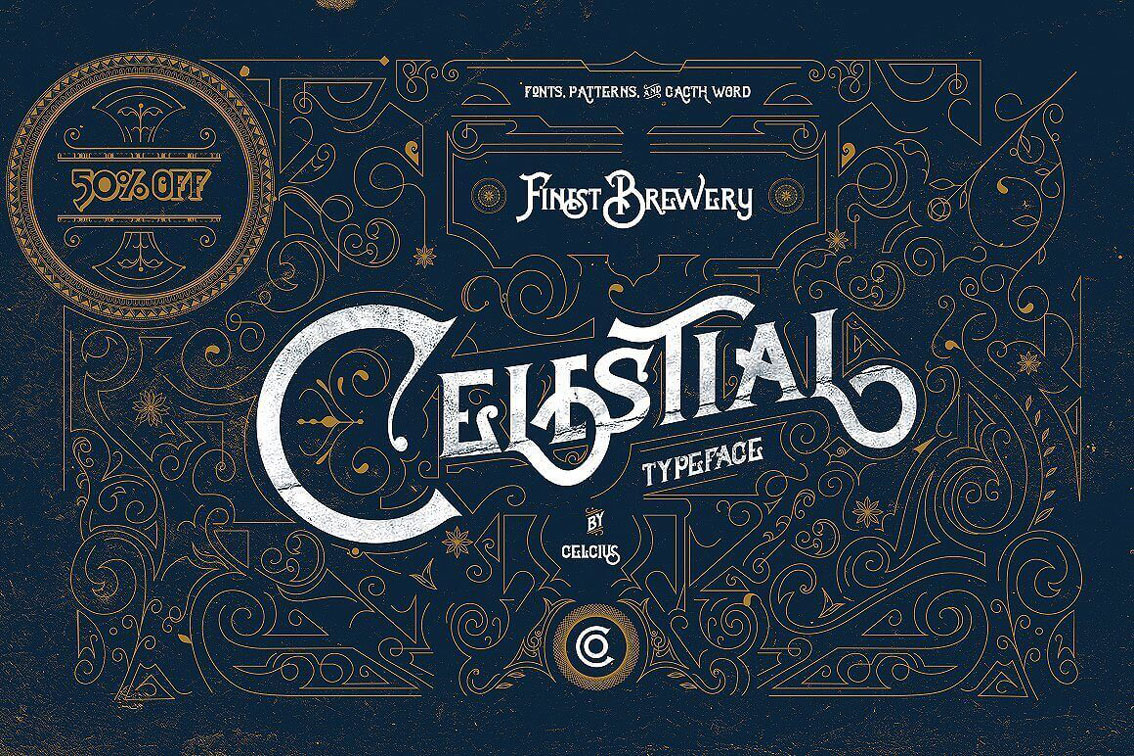 120 Stylish and Elegant Flyer Templates
Grab this stylish and clean Print Templates Bundle to showcase your business, products or services. Fully customizable, these hi-res files are ready to print and start sharing with the public. You can use the bundle for several activities: business, corporate, travel, mobile app, photography, menu, real estate, interior design, rent cars, etc.
$19 instead of $350 – Get it now!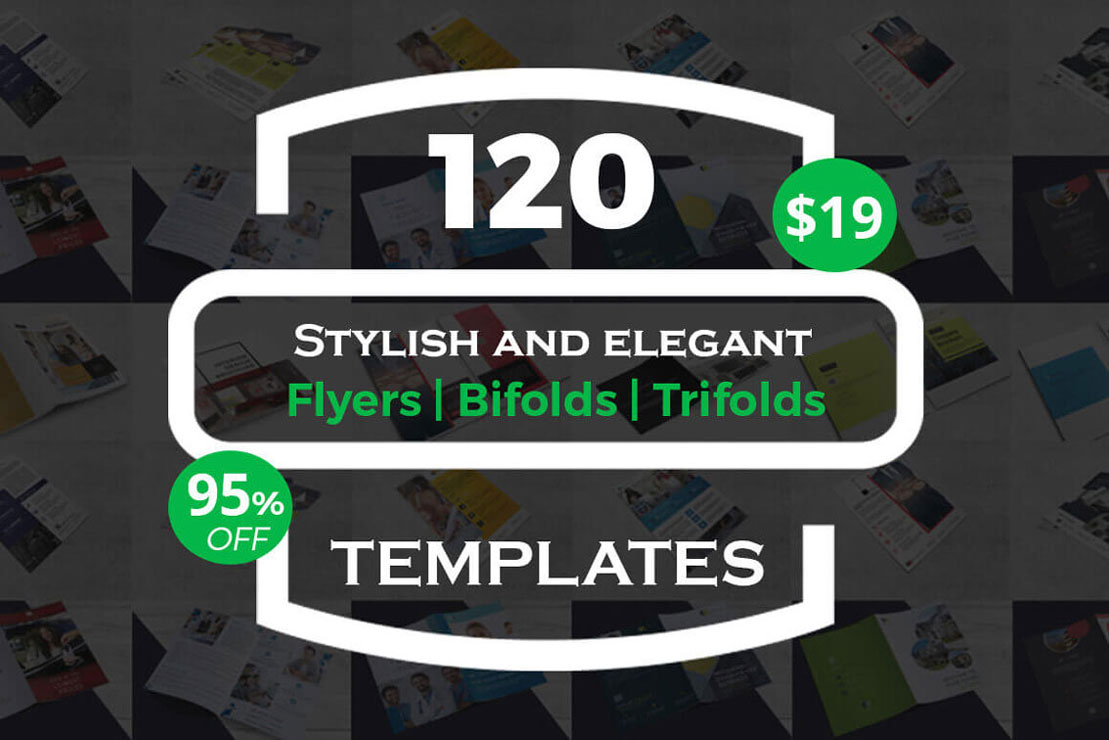 Illustrator CC 2018 MasterClass Taught By One of the World's Top Instructors
Always wanted to figure out how to use Adobe Illustrator? Now's your chance! With Illustrator CC 2018 MasterClass, you'll quickly learn everything there is to know about mastering Adobe Illustrator. From designing logos to using various brushes, these online tutorials feature hands-on exercises and quizzes to test your knowledge.
$17 instead of $97 – Get it now!