Every week, we'll give you an overview of the best deals for designers, make sure you don't miss any by subscribing to our deals feed. You can also follow the recently launched website Type Deals if you are looking for free fonts or font deals.
Get a Ready-Made Photography Website
Are you looking for some new ideas to help you improve your photography online-presence? A professionally-looking portfolio is one of the best ways to attract more people to your works. From now on, you do not need to do a tap of work. Thanks to a great photography offer, you online-project will be ready in six days just for $199. You will be provided with:
template installation and color scheme change;
all the necessary plugins;
domain name;
one-year professional hosting;
portfolio page with 15 projects;
services page (in order to highlight your prices).
Remember that you need to share all the details of your future online-portfolio, including pictures, videos, texts, and other elements. Make your business stand out from the crowd here and now.
$199 instead of $438 – Get it now!
2,350+ Professional Graphic Elements
This Mega Graphics Bundle is made up of 12 amazing collections that include everything from textures to backgrounds to funny animals. With more than 2,350 graphic elements, you'll be set for whatever project you're working on whether it be packaging, T-shirts or prints. And with the extended license, feel free to make as many as you'd like for personal or commercial use.
$19 instead of $89 – Get it now!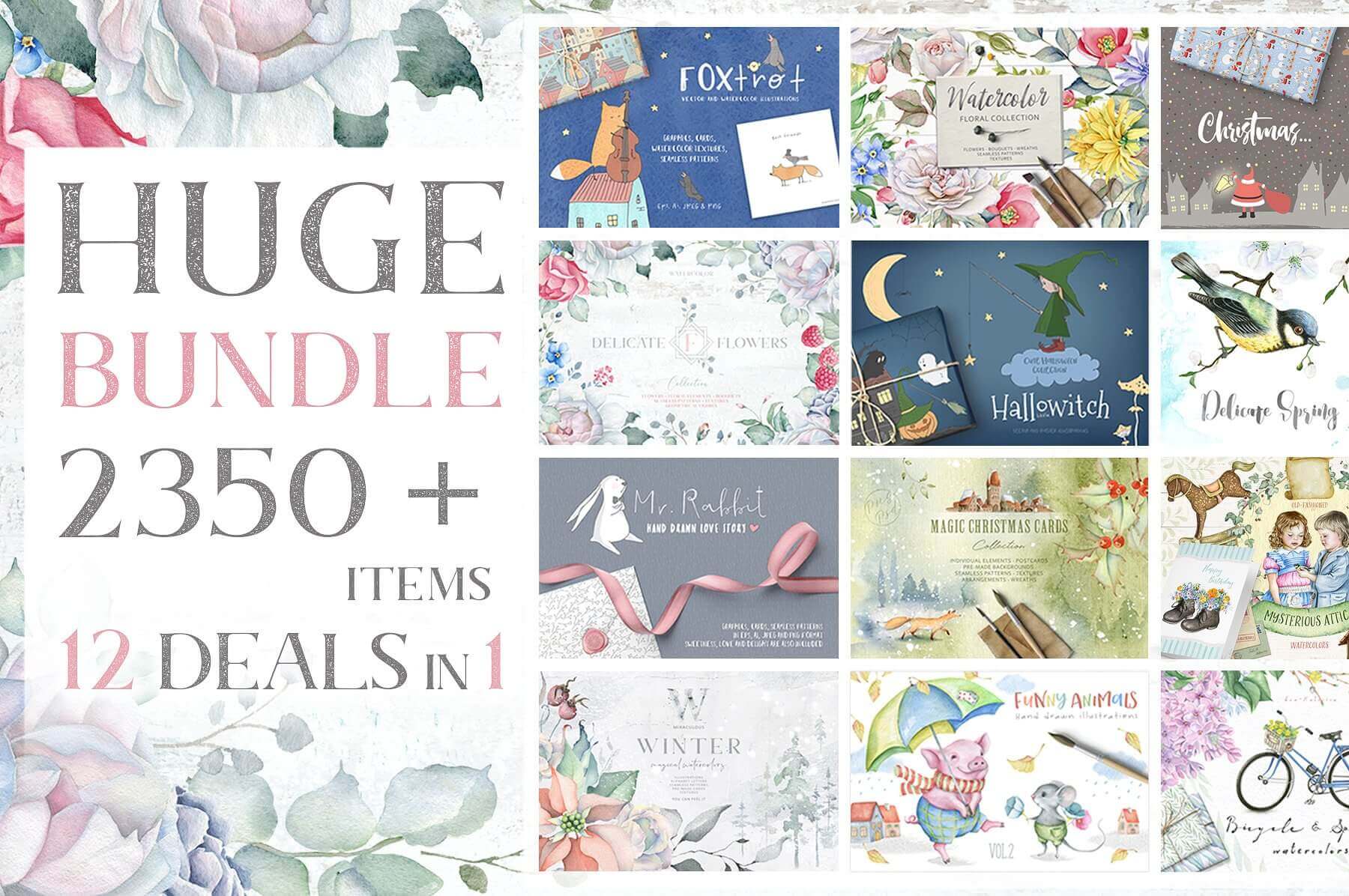 Grold Font Family of 40 Post-Geometric Fonts
Grold is a post-geometric typeface consisting of 40 different fonts across 10 weights with both normal and slim options. This unique and modern sans typeface, is well suited for a variety of typographic applications such as headlines and small texts, and even supports multiple languages.
$12 instead of $160 – Get it now!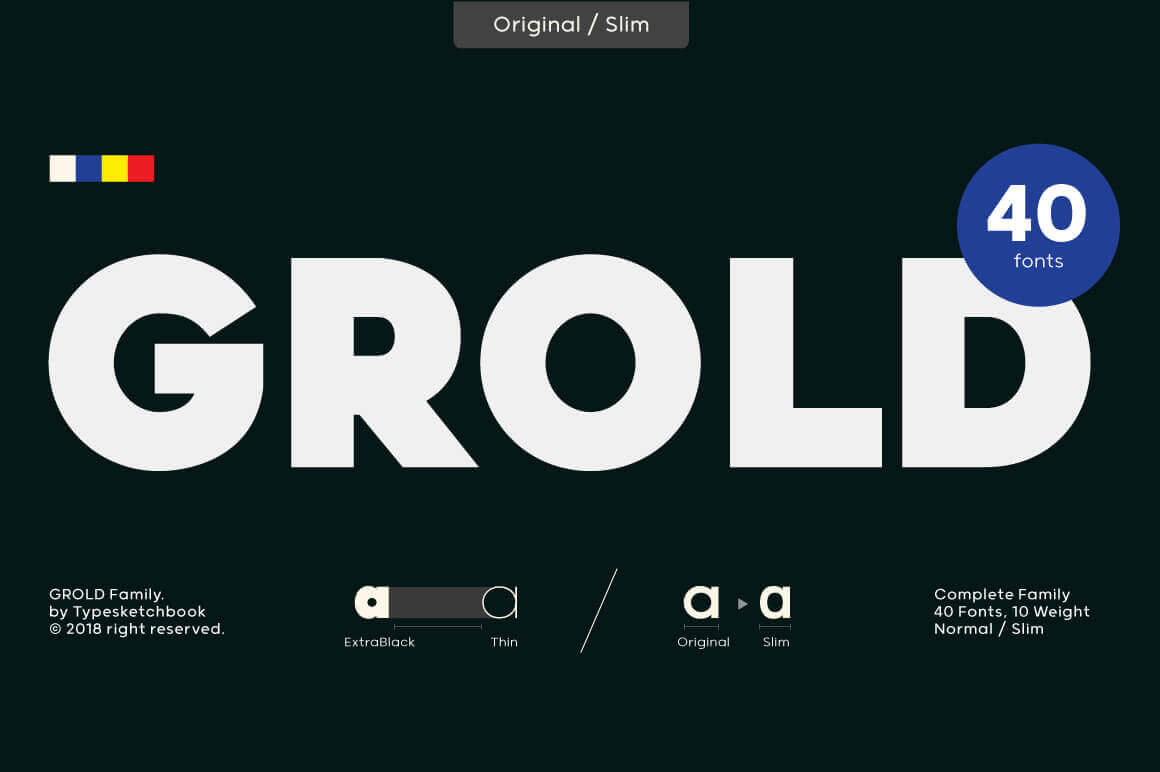 Golden Theme Social Media Pack for Facebook, Twitter, Instagram and Pinterest
Golden is an elegant and stylish media pack that's perfect for promoting your business, blog, sales or events on the four main social networks: Facebook, Twitter, Instagram and Pinterest. Fully customizable, each network has a separate set of 28 templates full of beautiful images and designs, as well as a golden texture. From fashion bloggers to beauticians, this collection is great for both personal and commercial use.
$12 instead of $26 – Get it now!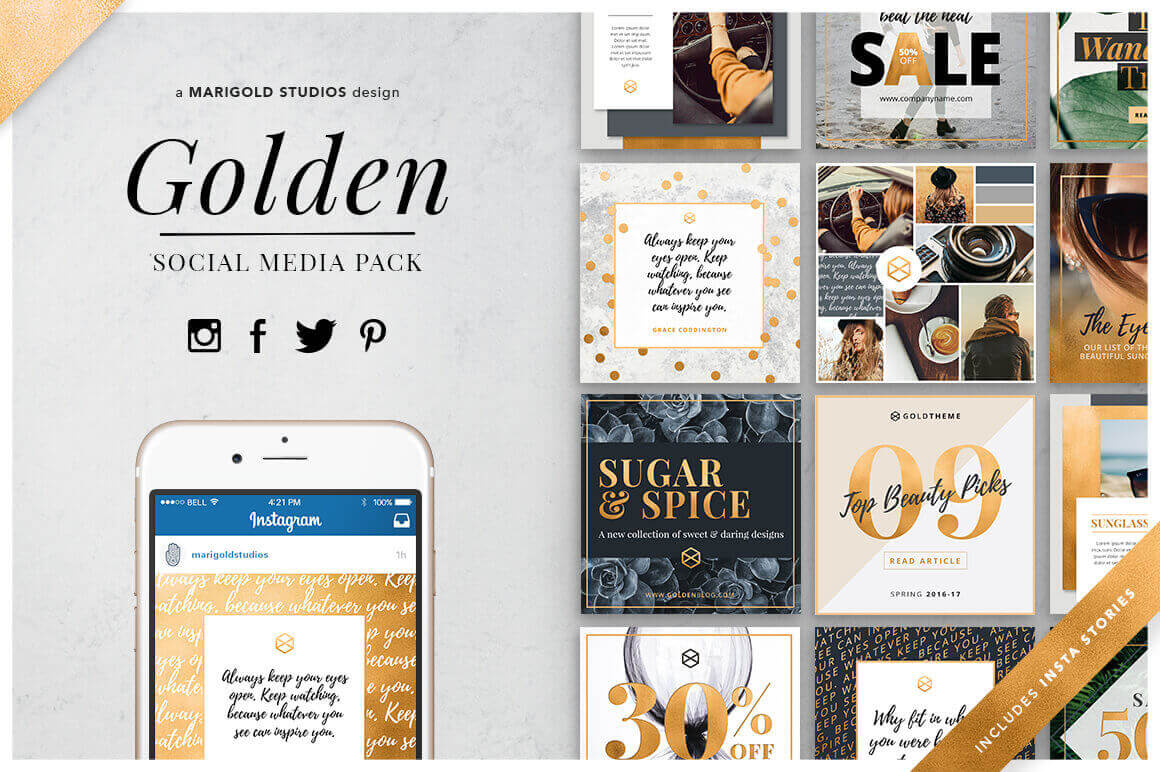 Bank Modern Display Font + Geometric Graphics
Bank is a modern, all caps display font. Specifically developed for contemporary design styles and applications, it is supplied in two styles: lined and sectioned. These styles have been carefully designed to layer on top of each other, creating an alternate third style. This can be further expanded by duplicating the sectioned style and moving/offsetting it, creating a look reminiscent of offset printing or 3d anaglyphs. This feature allows you to set different colors, opacity and blending mode settings, providing a huge range of possible outcomes.
$5 instead of $12 – Get it now!