Every week, we'll give you an overview of the best deals for designers, make sure you don't miss any by subscribing to our deals feed. You can also follow the recently launched website Type Deals if you are looking for free fonts or font deals.
35 Beautiful Fonts from Great Studio
The Great Studio Fonts Collection is jam-packed with 35 unique script and display fonts, all pulled from 20 different font families. From calligraphy to letter brush styles, these gorgeous typefaces feature a number of OpenType features, making them quite flexible for your next project whether that's wedding invitations, apparel or packaging.
$9 instead of $278 – Get it now!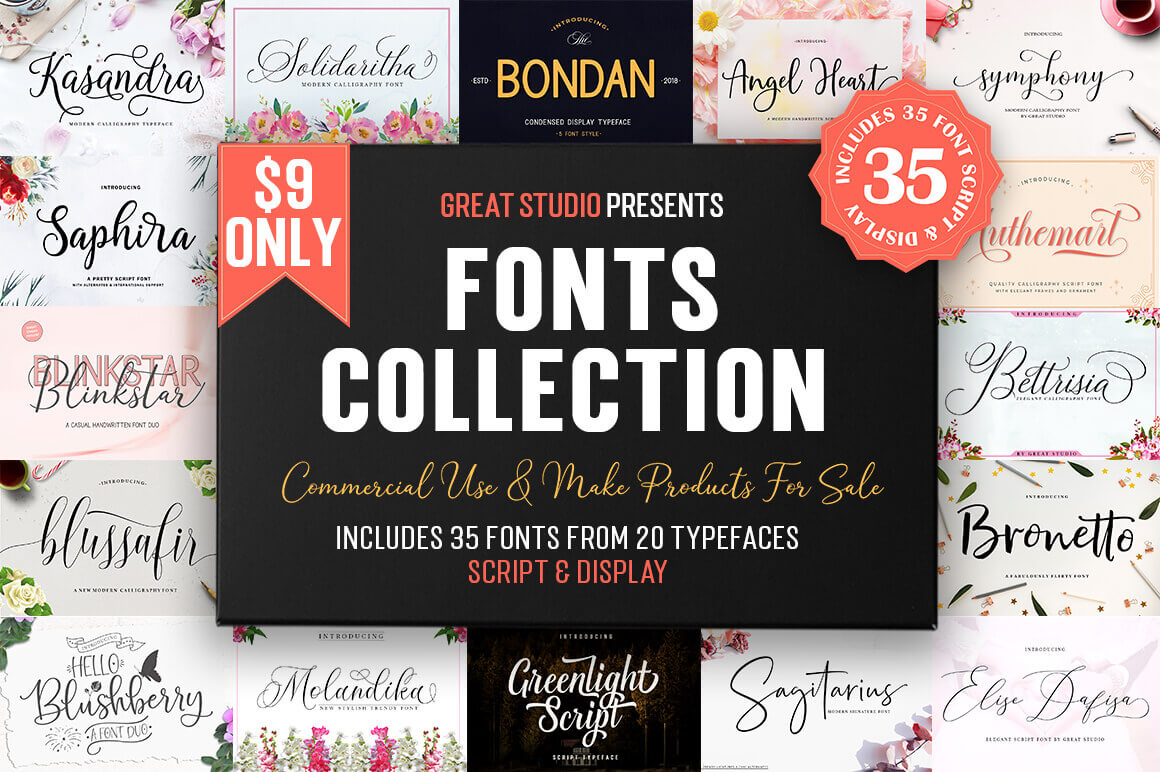 Get the Perfect Watercolor Illustrations with Watercolor Creator
You need watercolor illustrations but don't have time to learn how to draw or how to use the next Photoshop action? The answer is Watercolor Creator! Don't waste your time, just open this PSD file, add your image and get the watercolor illustration you need. Easier than you imagine – no actions, no brushes, just one PSD file. All elements are based on real watercolor elements. 100% realistic effect. Also you'll get "How to use" instructions and a huge gradient collection as bonus.
$6 instead of $30 – Get it now!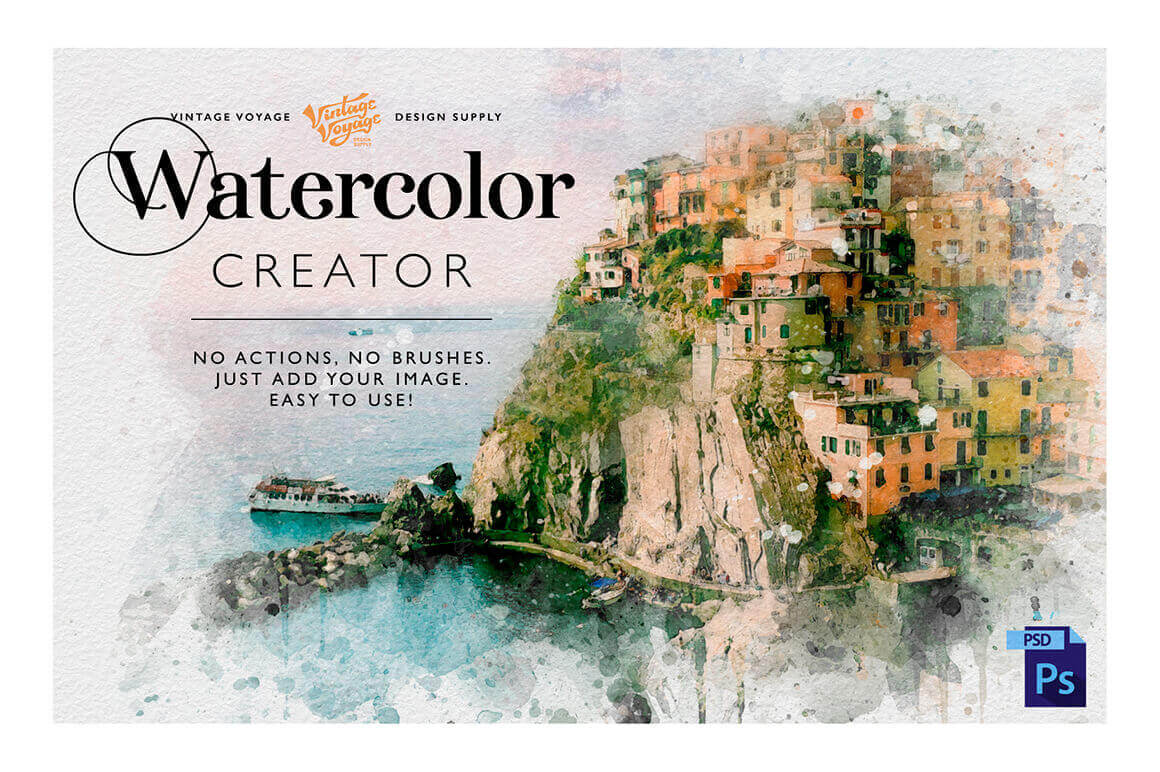 24 Beautiful Script Fonts
If you're looking to add a touch of elegance to your current projects, look no further than this deal. You'll get yourself a fabulous collection of 24 modern script fonts from 13 font famiies, each featuring loads of OpenType Features and multiple languages. Gorgeous, modern and created by hand, this magnificent collection is sure to give your typeface toolbox the curvaceous lift it deserves.
$9 instead of $123 – Get it now!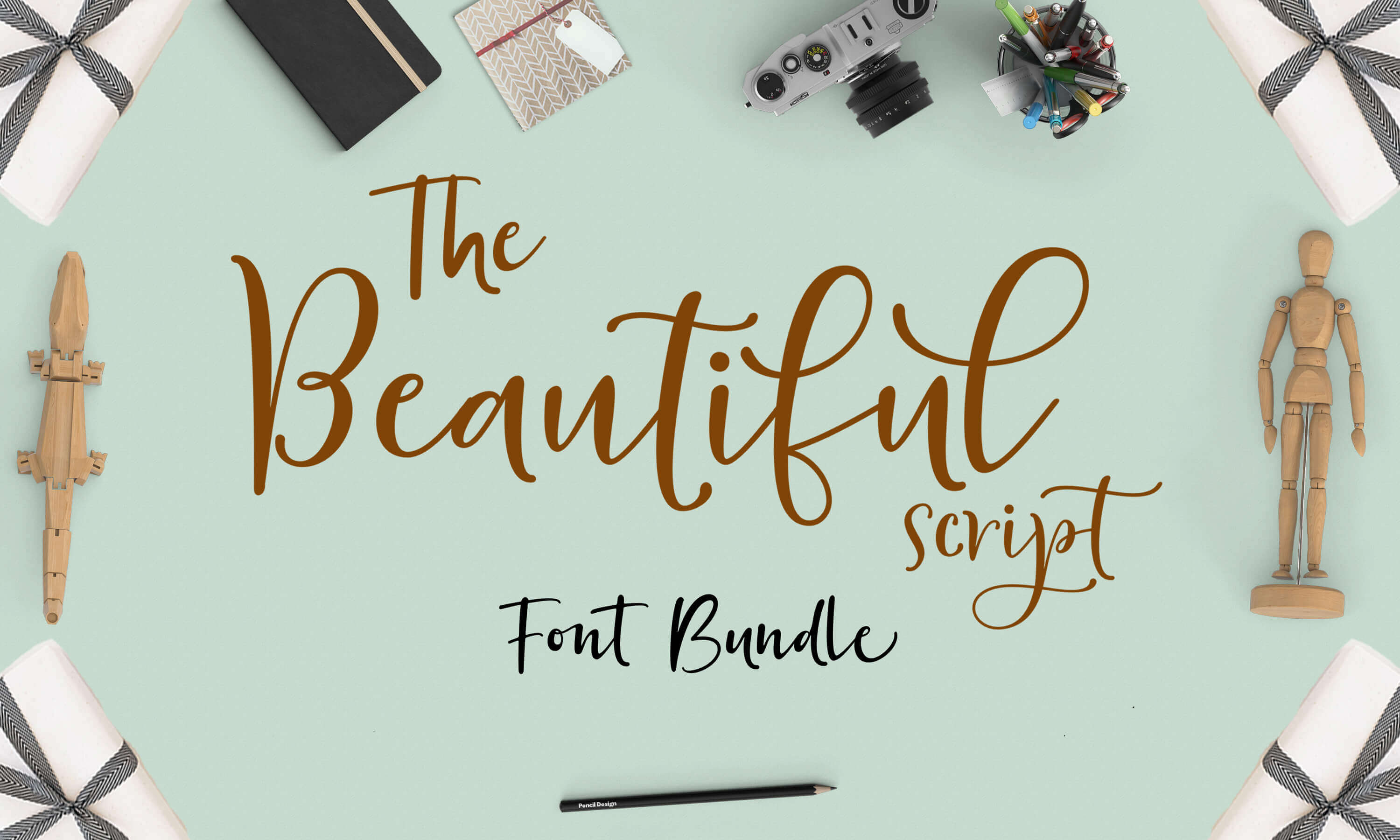 Single Weight Line Art Lab
Save yourself hours with this handy design shortcut and start drawing Monoline art today. The Single Weight Line Art Lab features over 200 diverse brushes and patterns to easily let you create stunning, geometric patterned artwork. A quick reference guide, instructions and sample files walk you through every step of the process.
$9 instead of $21 – Get it now!