Every week, we'll give you an overview of the best deals for designers, make sure you don't miss any by subscribing to our deals feed. You can also follow the recently launched website Type Deals if you are looking for free fonts or font deals.
26 Best-Selling Bundles: Textures, Stamps, Charts & More
This Best Sellers Bundle offers you 26 different collections to make any graphic designer giddy. These popular collections include symbols, stamps, diagrams, vectors, wallpapers, charts, image masks and more. This wide range of tools is perfect for your latest project from greeting cards to promotional posters.
$21 instead of $375 – Get it now!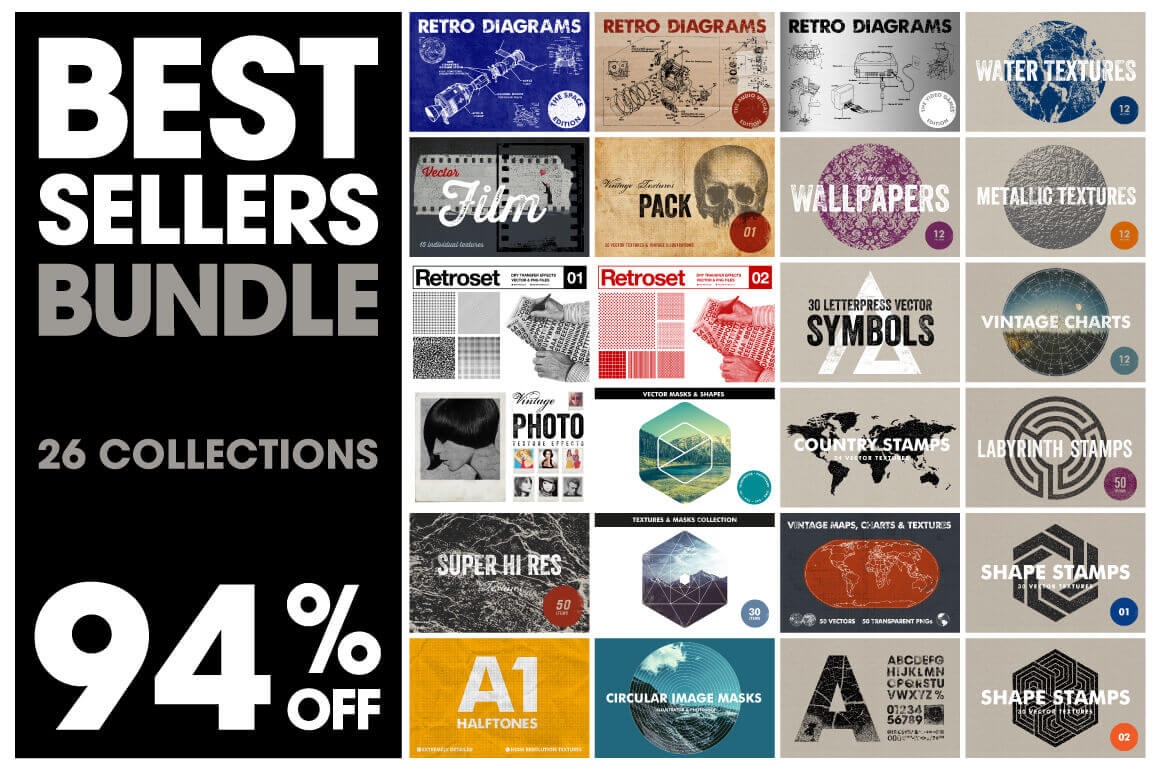 Procreate Lettering Toolkit with 290+ Brushes
This robust Lettering Toolkit comes jampacked with over 290 Procreate brushes to really up your lettering game. Handle just about any lettering job you need with this holistic set of brushes that cover everything from calligraphy to graffiti with dozens of different angles, weights and styles. You can even easily convert them to vectors through image-trace and other applications.
$14 instead of $35 – Get it now!
220+ Fonts, 100 Vector Objects & More
This Huge Typographic Pack is overflowing with tools for your designer needs. You'll get 220+ individual fonts, made from 44 typefaces, as well as 60 logo type templates. Not to mention 100 vector objects to really finish off your designs in style.
$15 instead of $2900 – Get it now!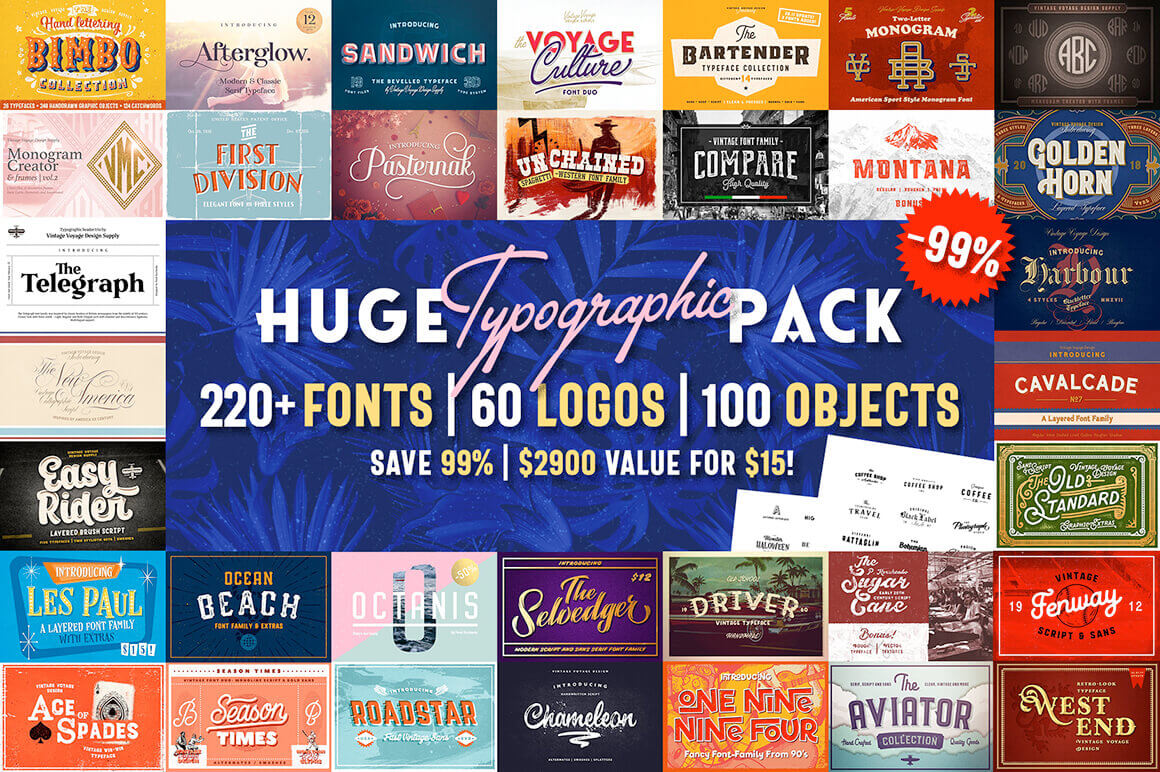 Convert Images, Text or Shapes to Gorgeous Watercolor Paintings
With the Ultimate Watercolor Creator, you can create all sorts of original watercolor paintings from your personal photos, text or shapes in just a matter of minutes. Packed with hundreds of premade templates, watercolor brushes, textures, patterns and shapes, you won't believe how easy it is to produce gorgeous hi-res premium results.
$16 instead of $87 – Get it now!