Every week, we'll give you an overview of the best deals for designers, make sure you don't miss any by subscribing to our deals feed. You can also follow the recently launched website Type Deals if you are looking for free fonts or font deals.
The Typographer's Versatile Collection
The Typographer's Versatile Collection is chock full of 53 different fonts in a wide range of styles from playful to elegant. Additionally, many typefaces include OpenType features like ligatures, alternates and swashes. It's a great choice for all sorts of printed projects including logos, posters, T-shirts, magazines, book covers, prints, advertisements and so much more.
$14 instead of $458 – Get it now!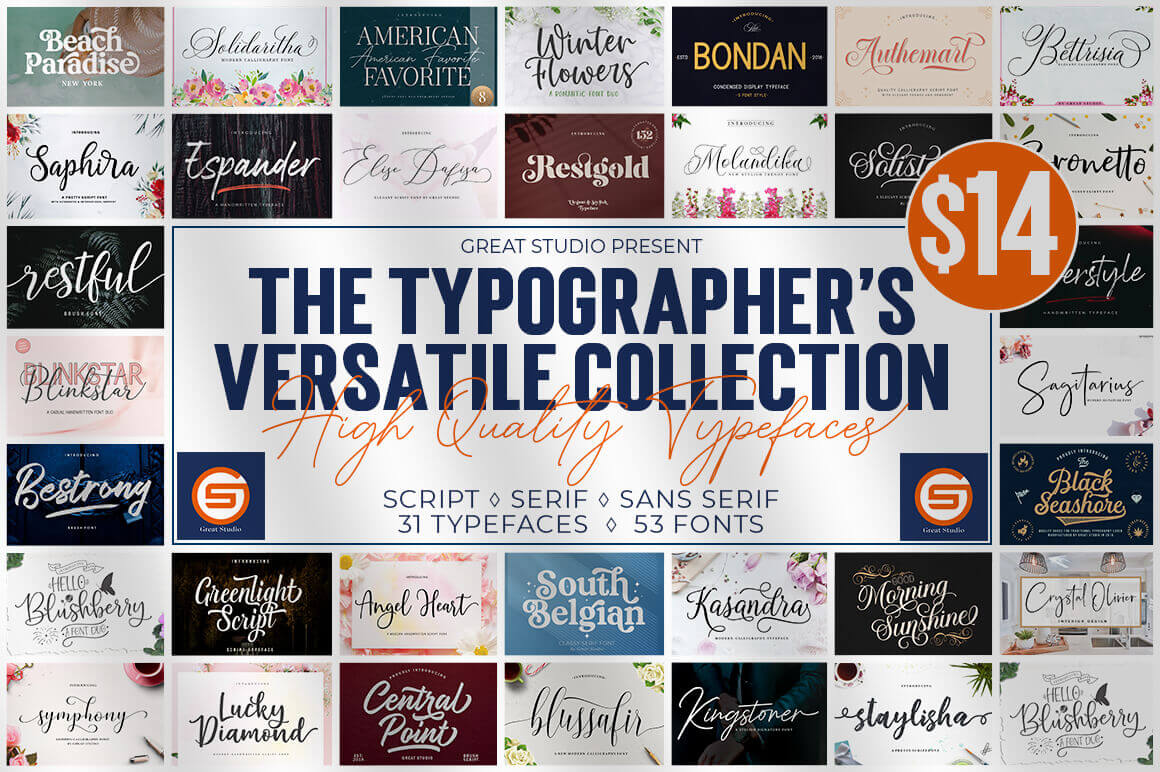 Joyful Christmas Graphics Bundle
With the festive season almost upon us, it's time to get stocked up on Christmas themed resources. This highly discounted bundle includes $300+ worth of Christmas themed graphics and templates for festive design projects. If you're looking to spread some Christmas cheer around, either through holiday cards, flyers, T-shirts, posters or various websites, then you'll want to jingle all the way with this sensational offer.
$14 instead of $300 – Get it now!
Wonderful Font Collection
This Wonderful Font Collection features 27 typefaces. From fun to fine, this collection is made up of a wide range of font styles, calligraphy, signature, and brush lettering. With hundreds of glyphs, including ligatures, slashes and international language support, this bundle is a fantastic choice for so many different projects ranging from product packaging to fun craft projects.
$9 instead of $156 – Get it now!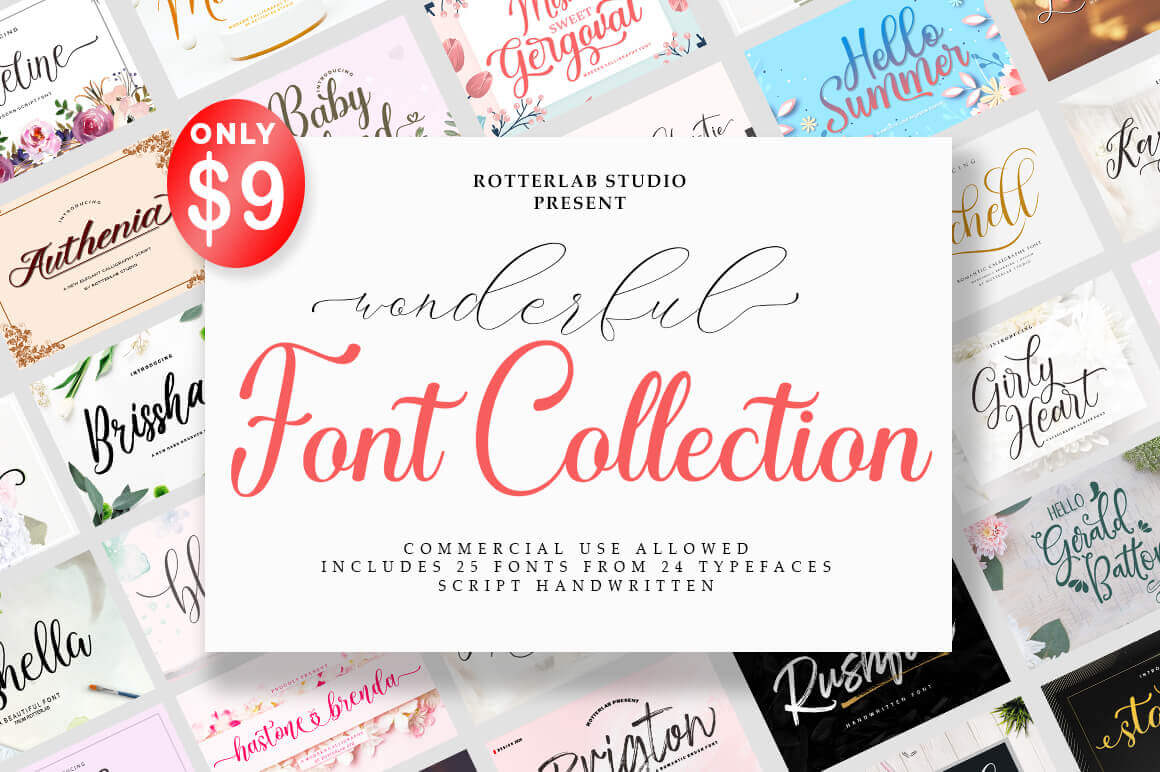 Beverley Font Family + Ornaments
With a handlettered script font, you can easily change up the look and feel of any project. They just add a more natural appearance to any work. Beverley is a lovely typeface consisting of 3 different fonts and extra illustrations. With a variety of OpenType features you can create all sorts of designs from T-shirts to posters to branding.
$5 instead of $16 – Get it now!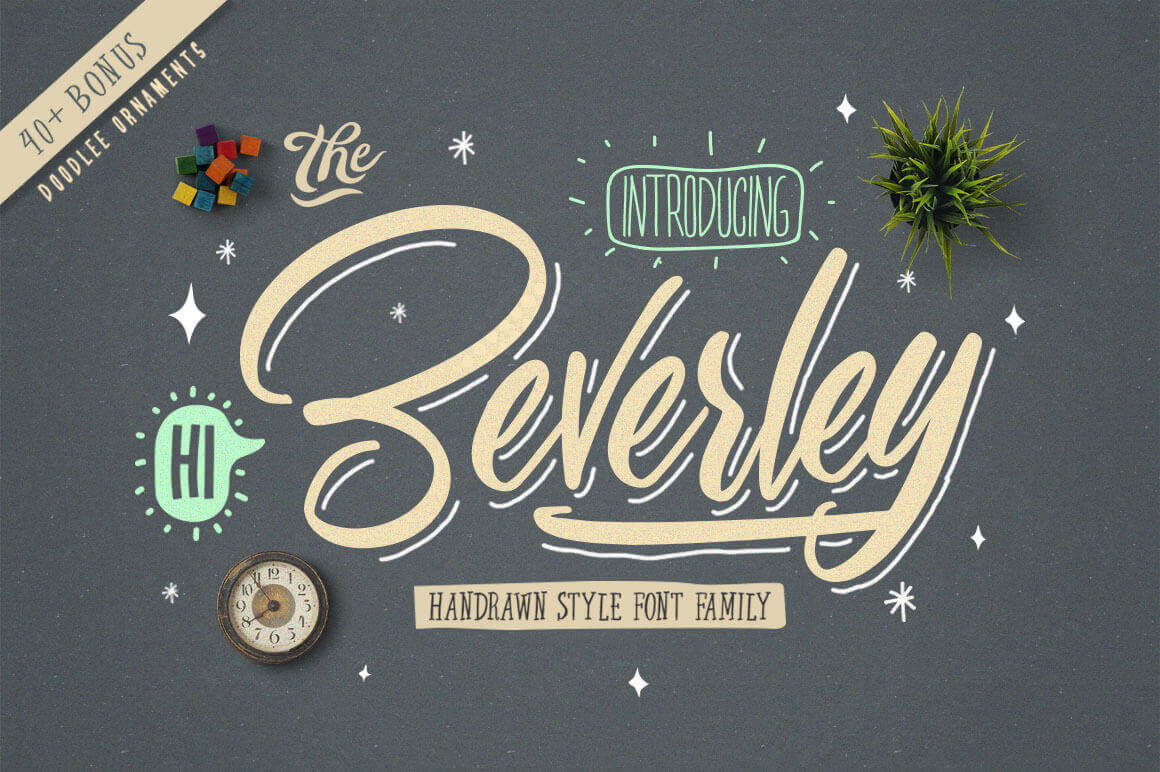 Artega Soft Family of 54 Professional Fonts
Artegra Soft is the round cornered addition to the Artegra superfamily. It's based on the perfectionist geometric forms of Artegra Sans, all the glyphs are softened with round corners with manual corrections to the soft edges. The family has 54 fonts in condensed, normal and extended widths, 9 weights per width with matching true italics to achieve the upmost versatility. With more than a thousand glyphs per font, it supports more than a hundred languages including the Cyrillic and Greek languages.
$15 instead of $249 – Get it now!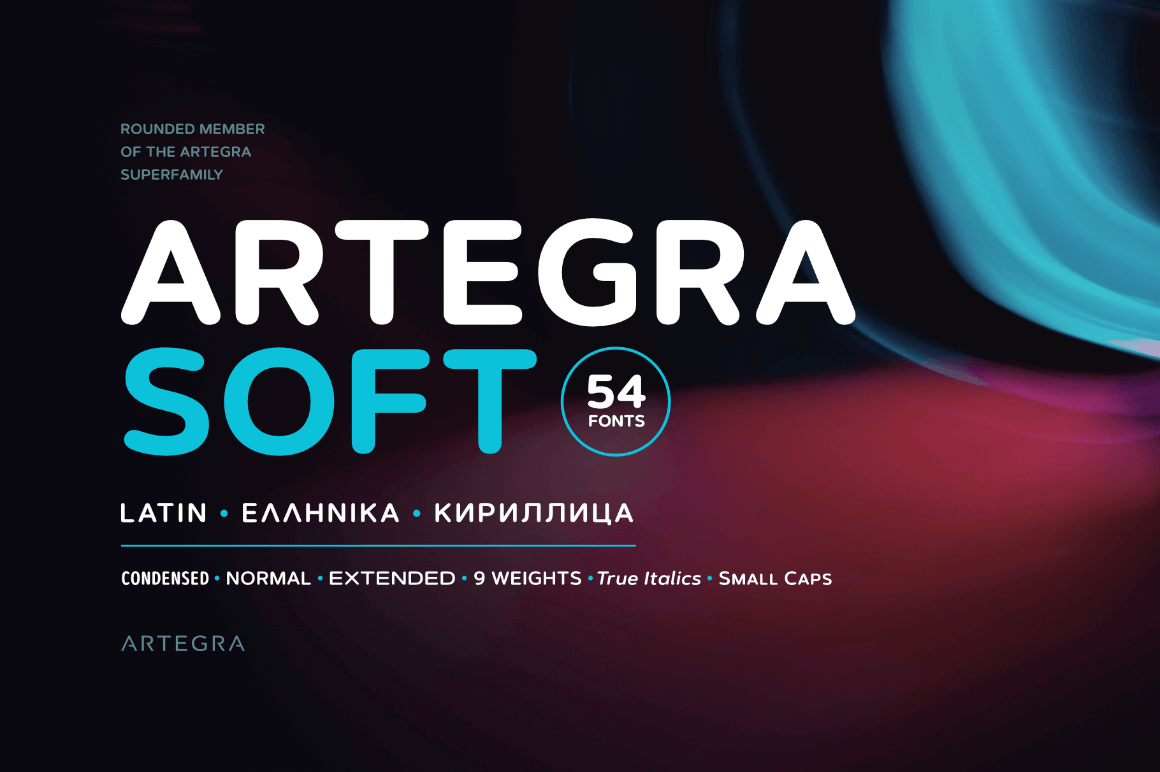 1,400+ Isolated Items, Winter Scene Creator Bundle
Easily and quickly build the perfect winter mockup with this Winter Scene Creator Bundle! Stuffed with more than 1,400 isolated objects from food to fashion to foliage, you can customize any of the 31 pre-made scenes using smart objects, or simply create your own with 30 different backgrounds to choose from.
$17 instead of $139 – Get it now!