Every week, we'll give you an overview of the best deals for designers, make sure you don't miss any by subscribing to our deals feed. You can also follow the recently launched website Type Deals if you are looking for free fonts or font deals.
Statistical Icons Pack
The perfect icon pack to indicate all kinds of statistical representations.
$8.90 instead of $14.90 – Get it now!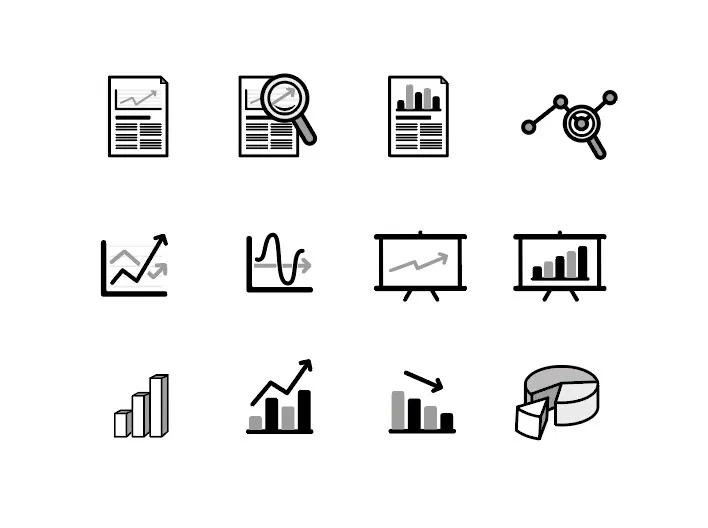 Retro Emblem Generator by Vecster
Easily create stunning and professional retro emblems in just a matter of minutes. With this logo maker by Vecster, you'll have fun whipping up creative vintage emblems and badges in Adobe Illustrator. Besides hi-res (averaging 5000x3500px) files, you'll get tons of design resources from icons to brushes to textures and swatches.
$9 instead of $23 – Get it now!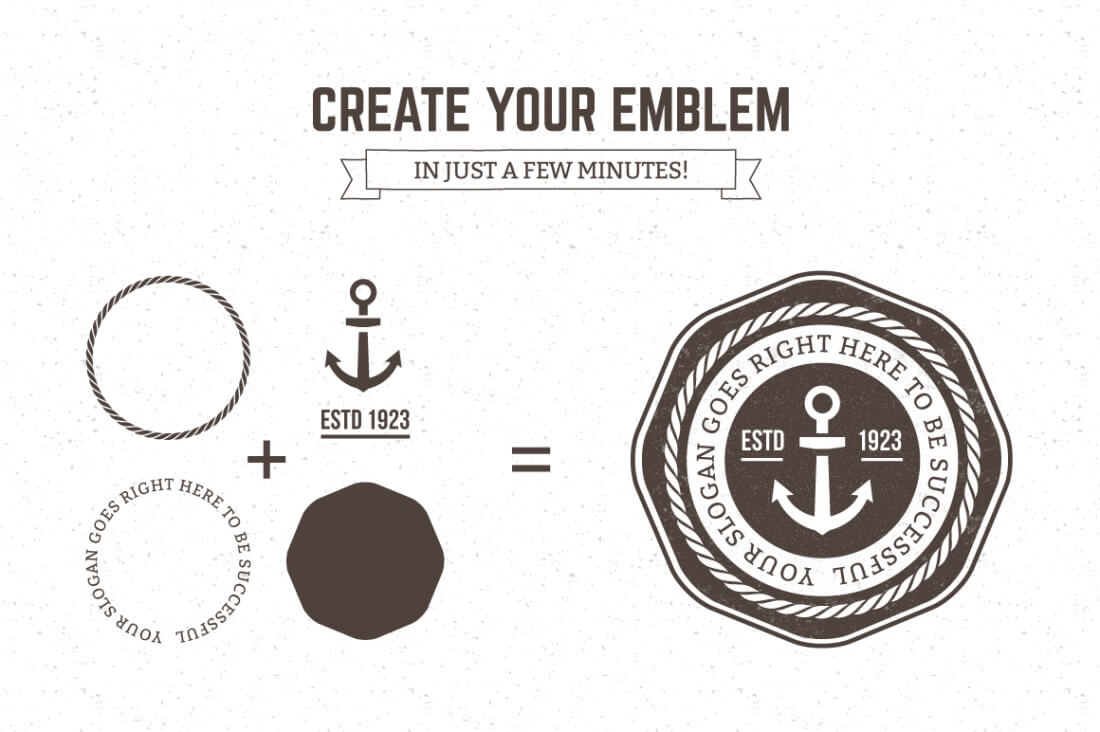 Mega Graphics Bundle of 2300+ Backgrounds, Patterns, Textures, Illustrations and More
You might want to sit down for this one. This Mega Bundle is a mighty collection of 150 amazing graphic sets with backgrounds, watercolor clipart textures, patterns, illustrations and digital papers. It sports more than 2,300 unique elements to not only massively beef up your artistic toolbox, but arm you with everything you need to create just about any project under the sun.
$9 instead of $1022 – Get it now!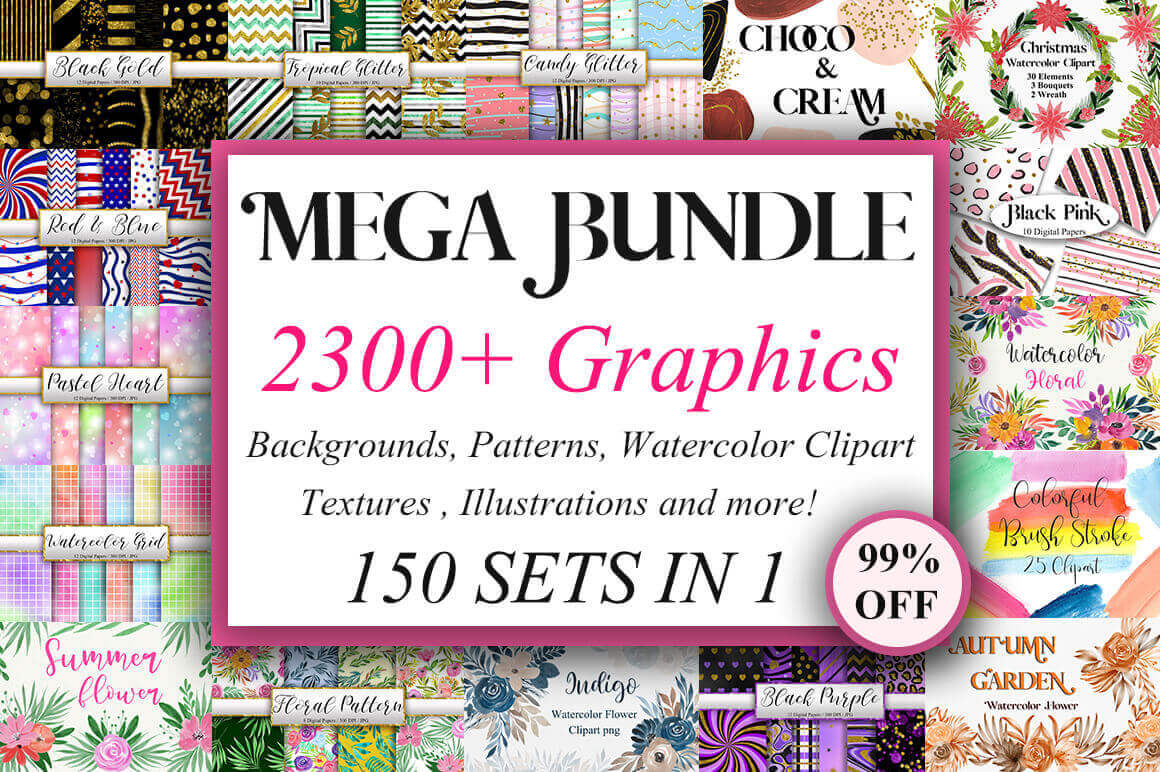 The Massive Crafting Bundle of 180 Fonts
Get this huge typographic bundle from PutraCetol Studio featuring an amazing collection of 123 unique font families and a total of 180 fonts! Tons of different design styles are included — from retro/vintage, script, brush to signature and sans-serif. Additional weights and OpenType features round out an already amazing collection. So what are you waiting for, jump on this deal now and save 99% off the regular price!
$7 instead of $2215 – Get it now!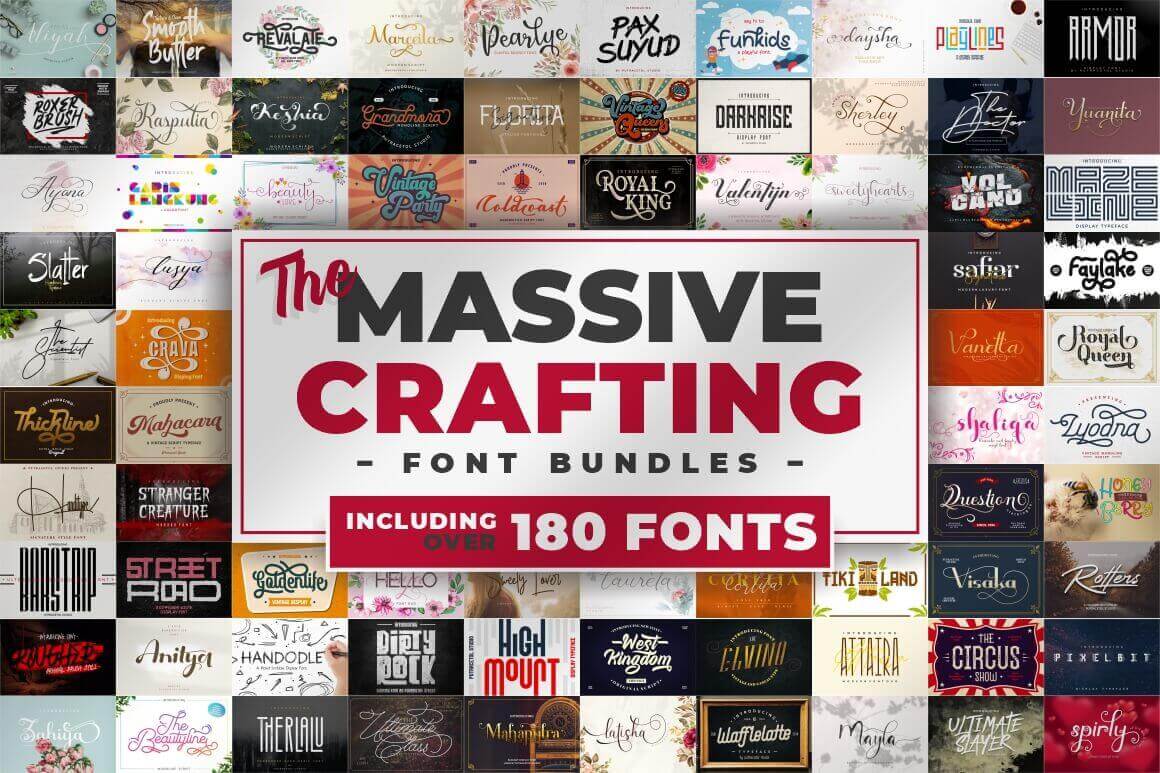 Beverley Font Family + Ornaments
With a handlettered script font, you can easily change up the look and feel of any project. They just add a more natural appearance to any work. Beverley is a lovely typeface consisting of 3 different fonts and extra illustrations. With a variety of OpenType features you can create all sorts of designs from T-shirts to posters to branding.
$5 instead of $16 – Get it now!