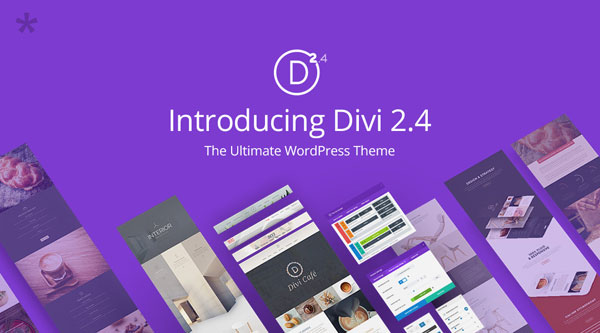 Divi is ElegantThemes' most popular WordPress theme for a very good reason, it's much more than a simple template, it's a powerful website builder that truly extends the capabilities of WordPress. ElegantThemes releases today the version 2.4 of it's coolest theme, and the new features and re-design are just stunning.
Now let's take a look at what changed in Divi 2.4…
A Reinvented Interface
Based on users experience, the UI of the theme was totally reinvented to make it even easier to use and more beautiful.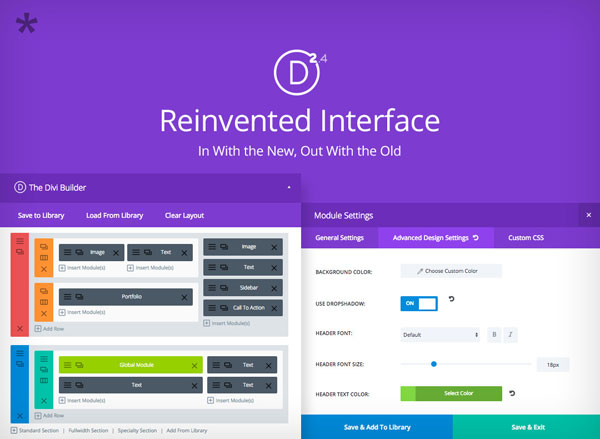 Even more layouts available
Layouts are one of the best features of Divi, as it makes it possible to create advanced web design with just a few clicks.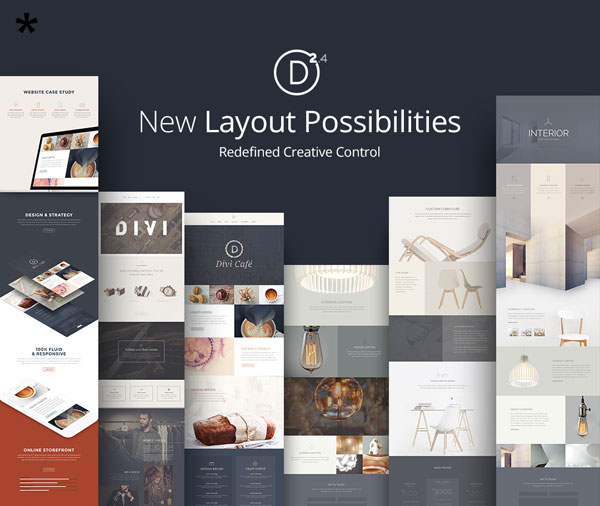 Totally responsive
Google has made it clear that websites that are not adapted for display on tablets and mobile will be penalized. No risk of this to happen with Divi, the layouts are all 100% fluid and Responsive.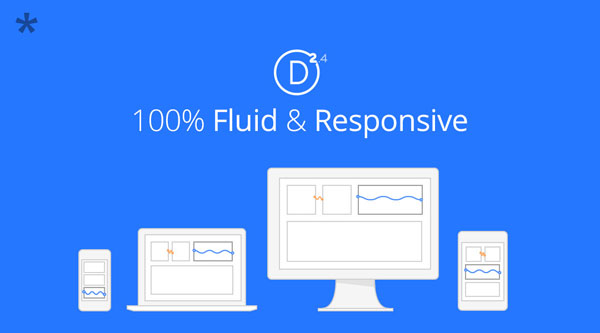 24 unique fullscreen headers
Do you like these fancy fullscreen headers that you see on many well-designed websites? Well, you'll be able to create these as well with Divi.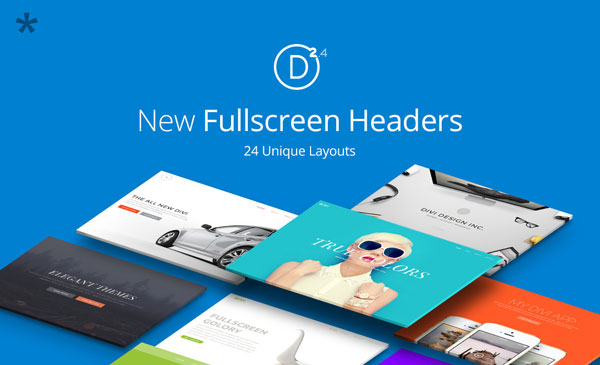 New navigation options
The navigation menu is another key element of your website, Divi knows it and offers many options to create exactly the one you need.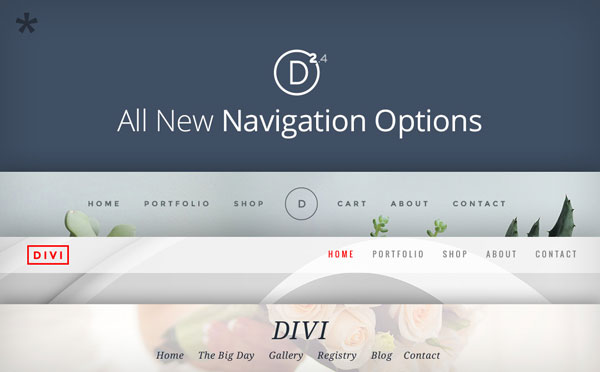 Post builder
Whether you want to create a landing page or do a Medium-style blog post, the post builder will be just right to create posts that tell a story.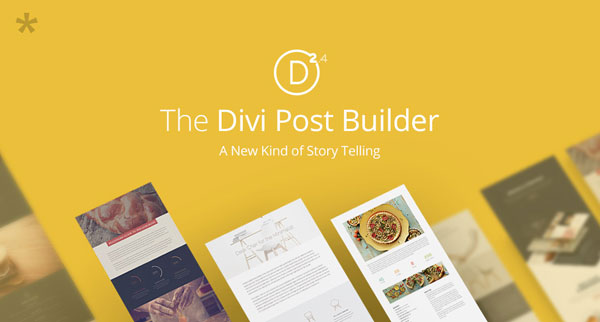 Page elements
Another incredibly useful building block of Divi is the ability to add page elements that are synced accross multiple pages. That's even more power for advanced layouts.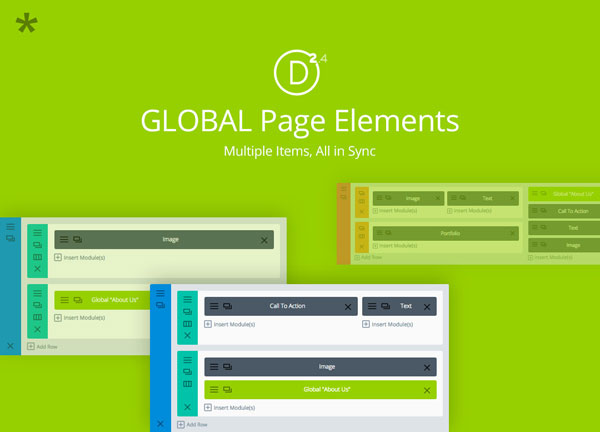 Spacing controls
For anyone who's ever done web design and worked with CSS, you know how painful it can be to arrange spacing for block on the page. Not with Divi, the theme let you deeply customize the spacing between building blocks.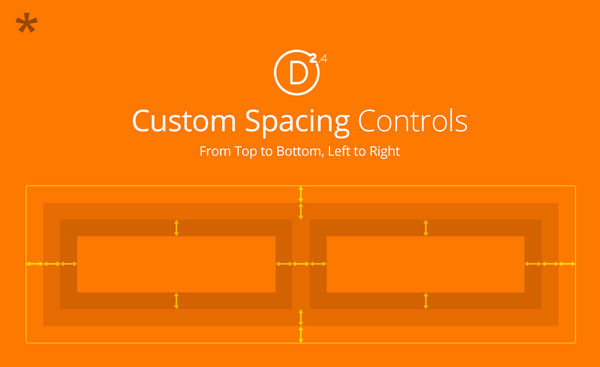 Advanced settings customization
If all these customization options aren't enough for you, the customizer was revamped and get tons more settings to arrange your theme exactly the way you want.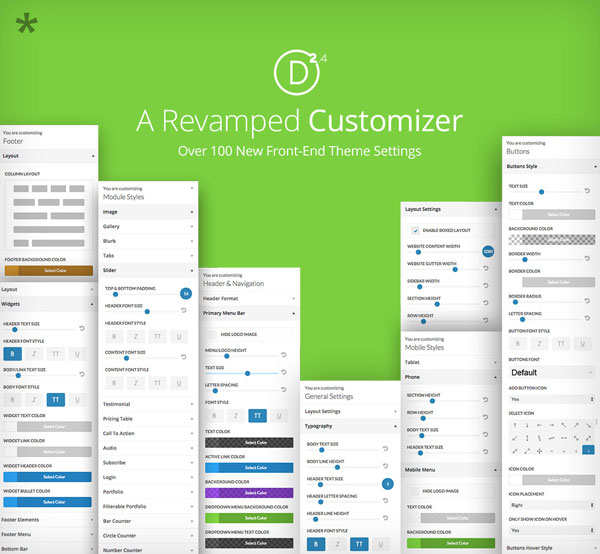 Advanced settings
During the creation process of Divi, designers and developers were not forgotten. There are some advanced settings you can change, as well as the possibility to add custom CSS to your theme to make it really personal.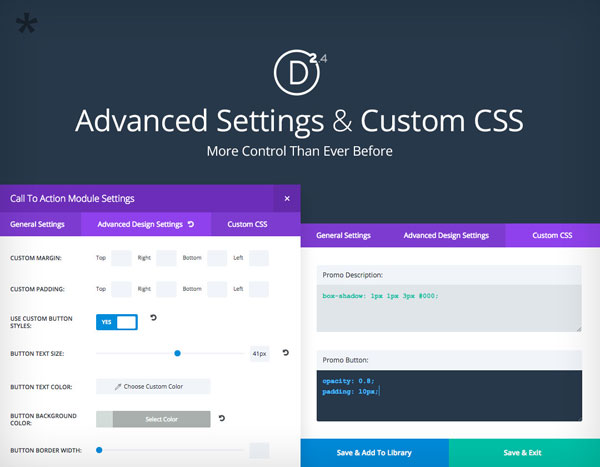 The most advanced theme on the market
To conclude, I'd say that Divi 2.4 is probably the most useful and comprehensive WordPress theme on the market. It works perfectly for developers and people who aren't too tech-savvy. Get it now and you get many themes in one.