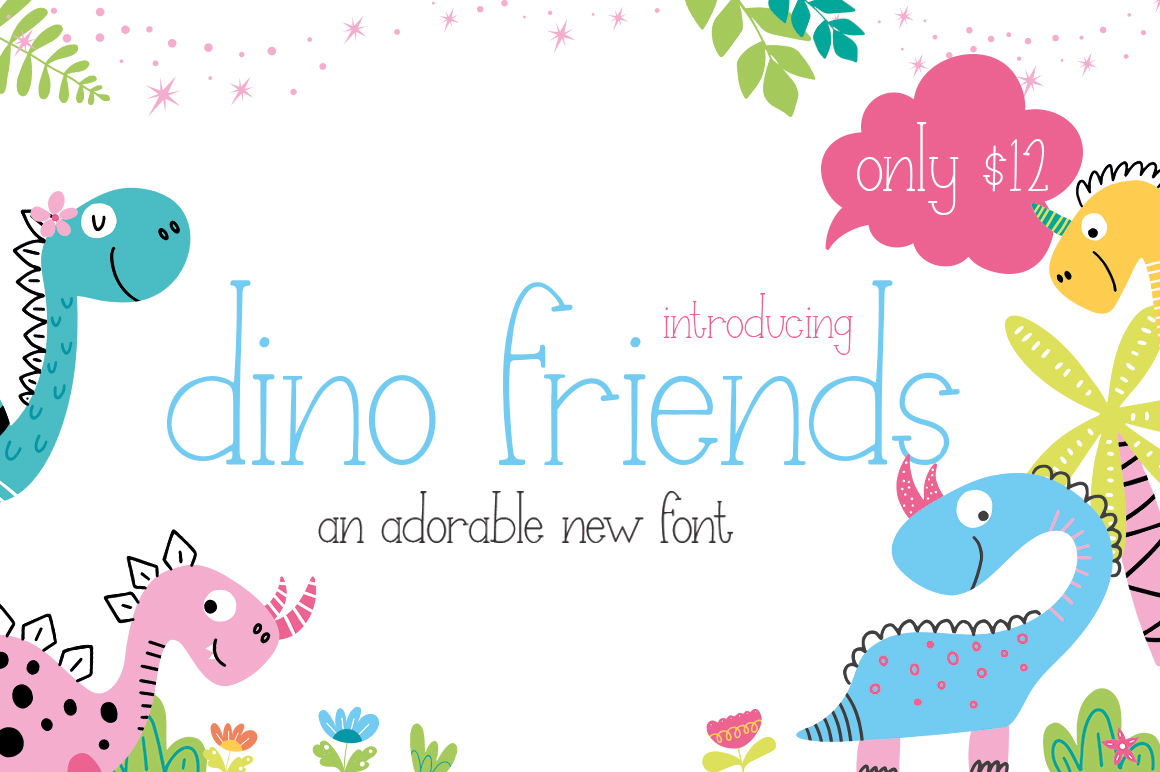 Dino Friends is probably the cutest font you will see in the entire month. It is a handwritten thin slab-serif font that immediately creates a sense of friendliness.
Normally, the font would cost $12, which is a pretty cool price already for a quality typeface. For Designer Daily, our friends at the Free Design Club have made an exclusive offer, they give the font away for free. That's a price you can't beat.
Don't wait and quickly download this great tool for building designs for kids and friendly looking graphics.
Download Dino Friends for Free!