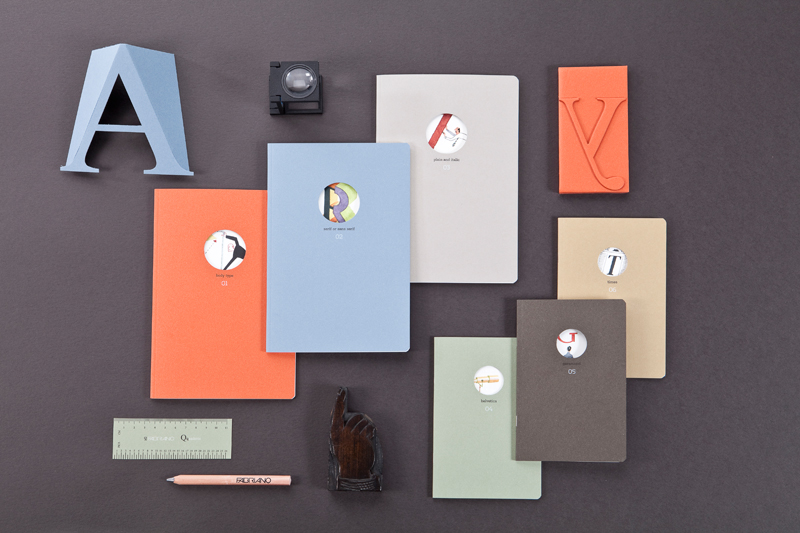 If you are familiar with Fabriano Boutique, you know that the products they sell rarely disappoint. Nearly everything they sell is well-designed for a good reason, they work with top-notch designers.
They did it again with their new product, a set of lovely typographic notebooks. These six notebooks were designed around the theme of typography by Italian graphic designer Silvana Amato. The illustrations about the fonts were produced by Steven Guarnaccia.
You can get the notebooks with lines, squares, or simply blank. Both formats are very practical and can easily be taken anywhere with you.