Being on social networks has become almost inevitable if you want to reach other people on the internet. For me, sites like Facebook or MySpace before are of no interest at all, some others like Twitter or LinkedIn are nice to keep in touch with friends, but that's about all there is to it.
What I want to share with you is social networks that are really useful  for us designers. There are many more than just five, but I picked only my favourites.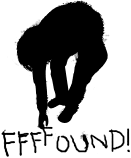 FFFFOUND!
According to their about page, FFFFOUND! is a web service that not only allows the users to post and share their favorite images found on the web, but also dynamically recommends each user's tastes and interests for an inspirational image-bookmarking experience.

Design Float
A Digg style news aggregator. People submit their news about design and others vote for it if they find it worth a read

Design:related
Submit articles or vote for it, show off your work or connect with other designers. For all these reasons design:related is the place to be for designers.

FaveUp
Gallery of logos, business cards, flash websites and CSS websites. A great place to find inspiration and show your work.

Flickr
Ok this site wasn't made for designers at first, but it has proved to be an excellent place to network and show your  work to the world.
This post was written as part of the Graphic Design group writing project.