Any successful business owner will tell you that marketing is the key to growing a small business. And when it comes to marketing, nothing is more fundamental than graphic design. You see, the world of today is dominated by visual platforms and images. The visual and graphical elements are what people see on your products, advertisements, or services. Therefore, if you use memorable graphic designs on your logos, business cards, and stationery, people are more likely to identify with your brand, which, in turn, results in greater sales.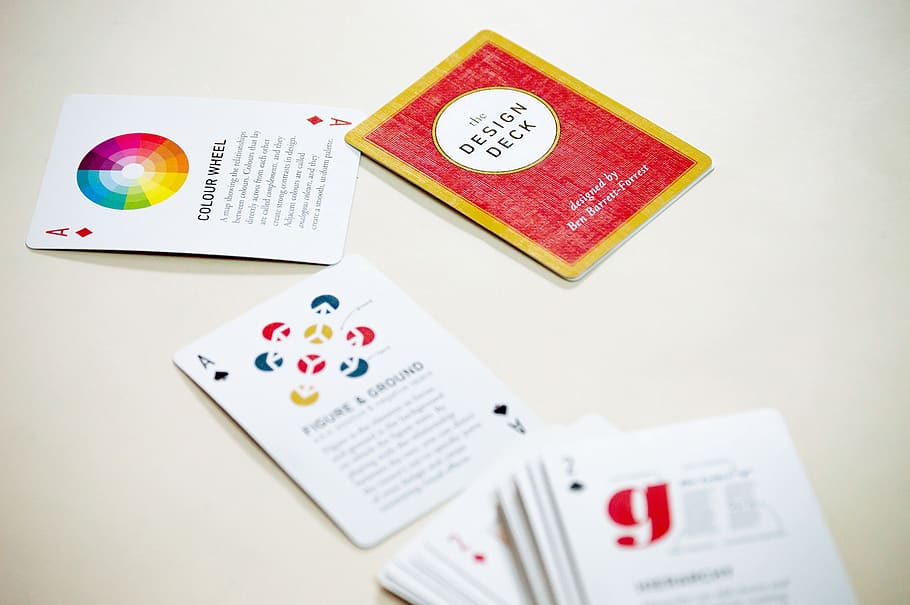 With great graphic designs, you not only get to represent your business, but you also achieve trust among consumers. You've seen this in business giants like Apple and Nike, which you can instantly identify by their logos alone. By featuring visually appealing, classy designs, these companies are able to reinforce their brand in the minds of consumers and promote the business in the long run. That said, there are a number of ways you can use graphic design to promote a small business.
Creating a logo that best represents your business brand
A logo is almost like a summary of your brand's identity; it is what encapsulates your brand's vision as well as your distinct personality. Logos are why we remember brands such as Coca-Cola and McDonald's or Facebook and Ferrari, which is where graphic design comes in. With this, you are able to fashion your logo to your own liking. As your logo will be used on your website, print materials, online advertising, and products, it's important to get the design just right.
In this case, you want something that actually relates to your product and is simple enough to identify at a glance. You also get to pick and incorporate your own brand colors and choose symbols that resonate with both you and your target market.
Designing business cards, brochures, and flyers
Physical mediums for promotion such as business cards, brochures, and flyers may seem old school and archaic, but the fact that they are still used by business owners and marketers everywhere stands to prove that they work. Whether you are networking with professionals or attending an industry event, these print marketing materials will catch your audience's eye if they are well-designed. A wide range of companies can benefit from using graphic design to promote their business. With the right designer, Etsy businesses, local supermarkets, and even retail stores and top online casino brands can utilise creative and unique designs to help promote their business.
As with any other product, consumers are more likely to trust a business card that is of high quality with a more attractive design. With the right tools, you get a variety of templates you can work with to achieve that elegant, high-end outlook. You also have the option of making your own original templates that will stand out and make that bold statement. When designing your business cards and brochures, ensure that they not only look good, but they feel good to the touch as well. Take consideration of the key elements to aesthetics including, color, shape, texture, balance, and brand feel.
Creating social media graphics: why social media marketing is important
Gone are the days when businesses depended solely on advertisements in magazines and newspapers to reach their target audience. Today, you'll find most consumers spend most of their time browsing through social media platforms like Facebook, LinkedIn, and Instagram. Because of this, social media marketing has become critical when showcasing your brand to your target audience. From real estate and banking, to retail and furniture, creative social media graphics can help attract audiences to brand social media pages and profiles for a variety of industries. For real estate companies, there are actually many great ways to create irresistible graphics that can help engage your target audience, generate leads, and establish influence
You want to create something that actually stops people in their tracks as they scroll down social media news feeds. For best results, make sure you supplement your graphics with some relevant content, captions, and hashtags that add value to the consumer. Also, keep in mind that every channel appeals to people in a different way. For instance, a LinkedIn channel addresses a more formal and professional audience. Twitter is useful for quick, precise messages, and Facebook should be a little more detailed. With the recent new LinkedIn redesign, brands can even utilise the new LinkedIn Stories feature and promote their own social media graphics.
Conclusion
At the end of the day, your graphics are what defines your company. And if you want it to grow, you simply can't afford to settle for mediocre clip art images and stock photos that anyone can grab online. An impactful design will speak for your company. It helps set your business apart from your competitors and relays your brand's unique vision and personality to the consumers.
So even if you're a graphic design beginner who only knows the basics, there are a lot of powerful tools that will help you learn along the way. Simply draw unlimited inspiration from the vast array of templates available out there, think outside the box, and design away.